Quick Links
Check The Clash Tab For The Next Available Tournament
Organise A Group To Cover The Five Primary Roles
Setting Up Your Team, Name, And Logo
Assigning Roles And Adding Tickets For Each Player
Practicing Before The Tournament, And How to Do It Effectively
For the uninitiated, League of Legends is a salty ten-man brawl, but deep down, and at the highest levels of play there is a complex team strategy game that requires strong communication with every member of your team. To many people, this is the pinnacle of the League of Legends experience, so it makes sense that Riot has capitalized on this with their "Clash" tournaments.
It can be tempting to gather four friends and jump straight into the next Clash tournament, however, to keep friendships alive and match histories looking blue not red, this guide will take you through all the steps you'll need to organise, create, and play with your Clash team.
How Clash Works

Clash is a periodic event released to players allowing them to create a team, complete with name and tag, and invite four of their friends. They're then placed into an eight-team bracket against other teams of friends hoping to win it all. The single elimination bracket allows for your team to come back even after the worst start so make sure to keep fighting. Clash also rewards teams that make it further in the tournament.
It's important to note that a League account must have two-factor enabled to play Clash and this must be done with a verified phone number.
Check The Clash Tab For The Next Available Tournament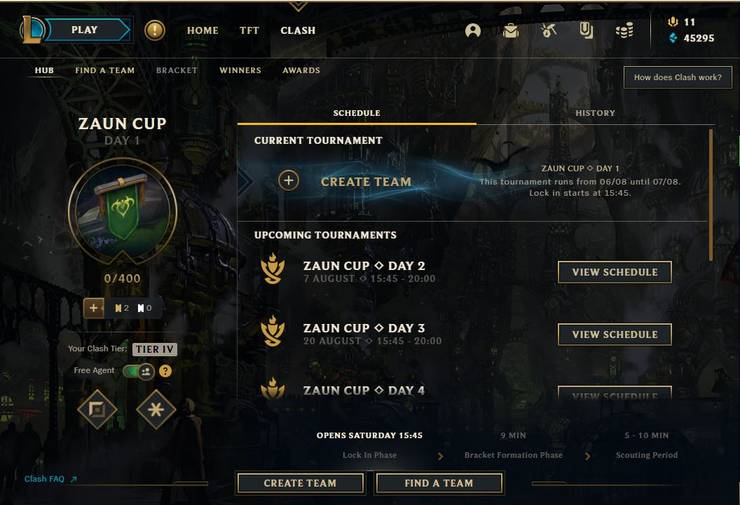 The first step on the Clash journey is finding out exactly when that journey starts. On the league client, enter the "Clash" Tab at the top of your screen, this is the hub for everything Clash-related. From here you can see the upcoming schedule of Clash tournaments, clicking on the tournament you're interested in will bring up what time each of the different tiers will start the competition.
Each Clash player is assigned a tier depending on their rank and some background mathematics ultimately breaking down to the best players in Tier 1 and worst players in Tier 4.
Organise A Group To Cover The Five Primary Roles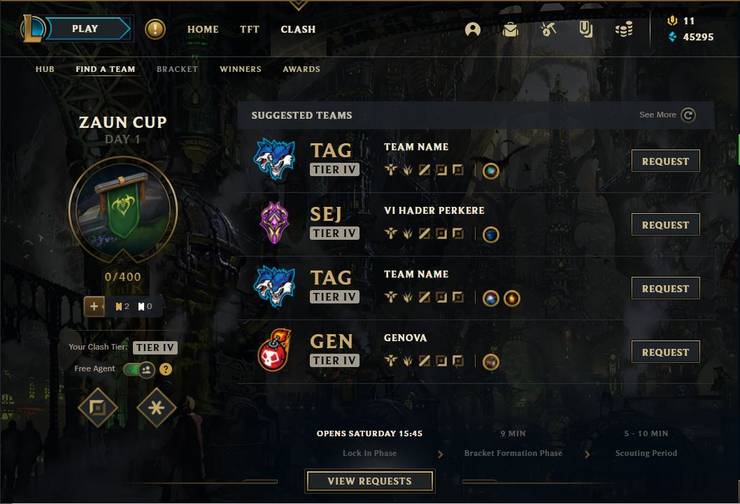 League of Legends is a team game focused on five different roles playing together. The five roles each have their play style and a group of champions best suited for that role. Hopefully, you and a group of four friends each have a different preferred role, otherwise, you may need to switch between roles.
Once you have confirmed a team of five players who are available on time and for each required role, it's time to create your team.
Setting Up Your Team, Name, And Logo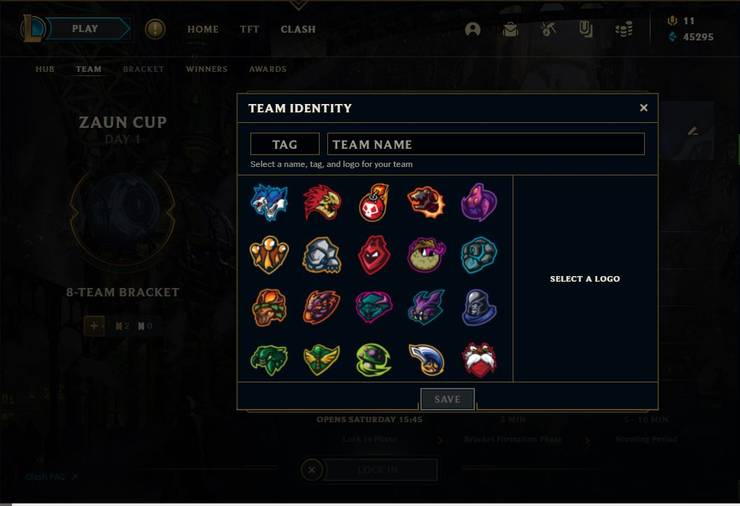 Once you have entered the Clash tab you can start creating your team by clicking on "Create Team" at the bottom of the client. This will bring up a box within the client allowing you to input your preferred tag and name for your team.
The tag must be exactly three characters and the name must be a minimum of three and no more than 25 characters, only alphanumeric characters are allowed for the name.
There is also a large selection of icons you can choose from, some will be locked until you compete in more Clash tournaments. Once you have decided on the brand that will take you to victory, you can begin to organise each member of the Clash team ahead of the event.
Assigning Roles And Adding Tickets For Each Player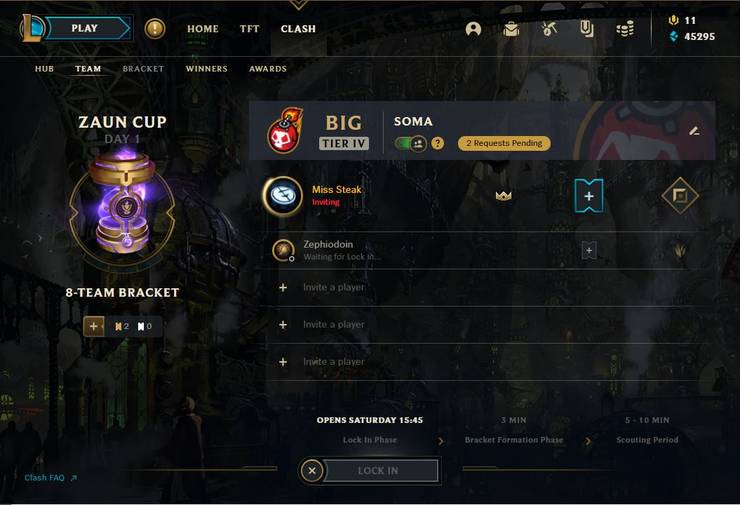 Now you've created your team the next step is for each player to purchase a Clash orb and choose the role they'd like to play in the team. This can be done through the in-game currency "Blue Essence" or with real-life currency, the Orb you purchase will change the prize pool you're playing for, if you opt for the premium ticket then you will be playing for a higher prize.
The higher you place overall the better your prizes will be, the highest prizes will net you expensive skin shards and a free logo, and more wins granting you more "Victory Points" or VP so even if you lose a game you can continue in the lower bracket gaining more VP as you advance. Each player will also have to select which role they'll be playing by selecting it before the tournament begins.
Practicing Before The Tournament, And How to Do It Effectively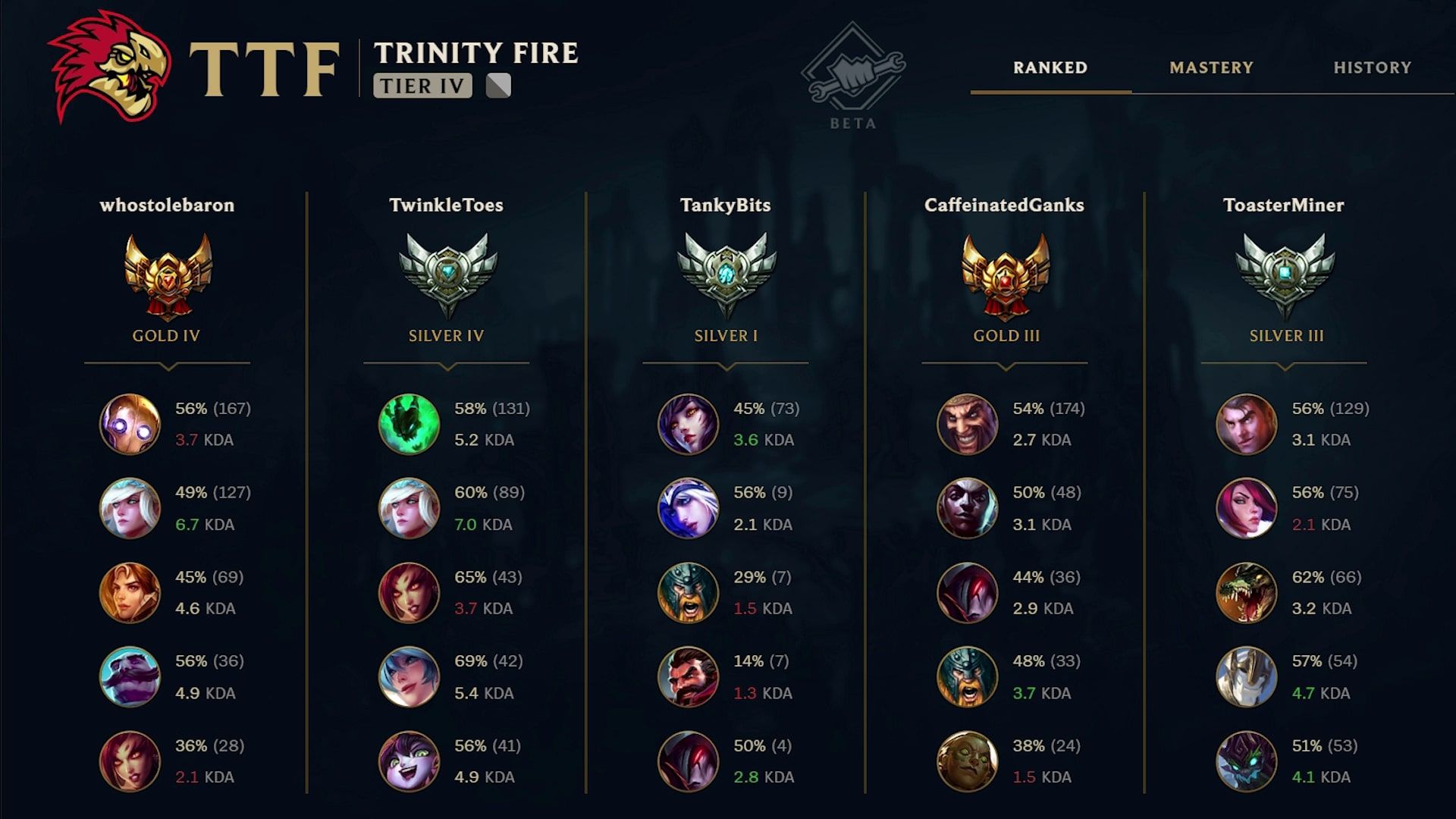 Before you enter your clash tournament, you have about a week to prepare with your team, this gives you plenty of time to practice different team compilations that you might want to run, along with trying out new meta picks that might give your team the edge going into the tournament.
You're given a full view of your bracket after it has formed and a few hours before the tournament begins, this means that you can't practice particular strategies against certain teams until the last minute, but this can still be an effective tool to scout out your opponents and make some last-minute changes to your teams pick and ban phase that might give you the edge over a certain opponent.
After all of this practice, you and your team should be ready for your Clash tournament. All that matters now is trying your best and keeping your head cool, go out there and try your best and conquer the rift!
Source: Read Full Article