Immortals Fenyx Rising has received its first batch of DLC — A New God. This new content whisks players away to the brand new area of Olympos, where they have to face more difficult vault challenges with new puzzle mechanics and new godly ability upgrades.
Additionally, no consumables can be used in this area, so don't count on your health and stamina potions helping you out. On the flip side, all your godly powers and skills are maxed out (if you didn't do that already). Of course, the DLC also adds more story content, and a secret or two waiting for players to discover them. A New God has six new achievements/trophies for players to earn, and we've got a short guide on how to get each accolade just below.
6

Better Luck Next Time — Fail the Initiation trial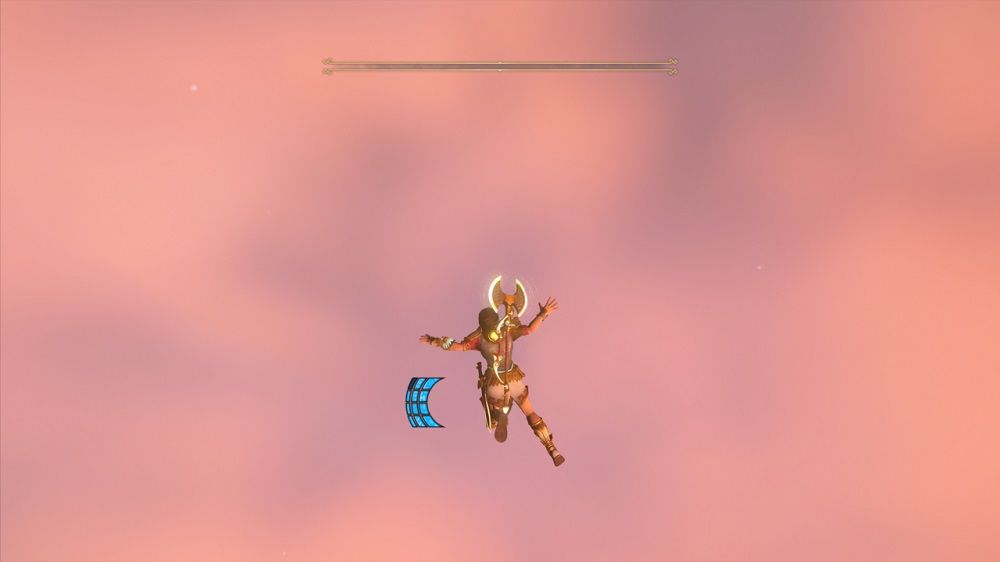 Not long after starting the DLC, Hermes will challenge you to the very first of many vault trials — the Trial of Hermes. In order to unlock this accolade, you need to fail that challenge. This is a really easy and simple accolade to unlock, just run off the edge at the beginning of the vault and fall to your demise. Of course, if you've already fully completed the trial, you can no longer enter it. Fear not, simply start a new game as this vault is right at the beginning.
5

Putting in Overtime — Complete the secret trial
This accolade is unlocked by completing the secret trial, and in order to unlock that trial you must first complete the side quest "It belongs in a Museum… er… Pantheon!". Hermes offers you this quest right after you have met with Zeus, explaining that there are 24 relics that belong to the gods hidden around Olympos, and asks you to retrieve them.
These relics are actually hidden in vaults — each of the four gods from the main story will challenge you with six vaults, and each one has an optional chest hidden inside holding a relic. Find all 24 of the optional chests and hand the relics back into Hermes to unlock the secret trial. Then you just need to complete the trial to unlock the accolade.
4

Overblessed — Acquire all blessings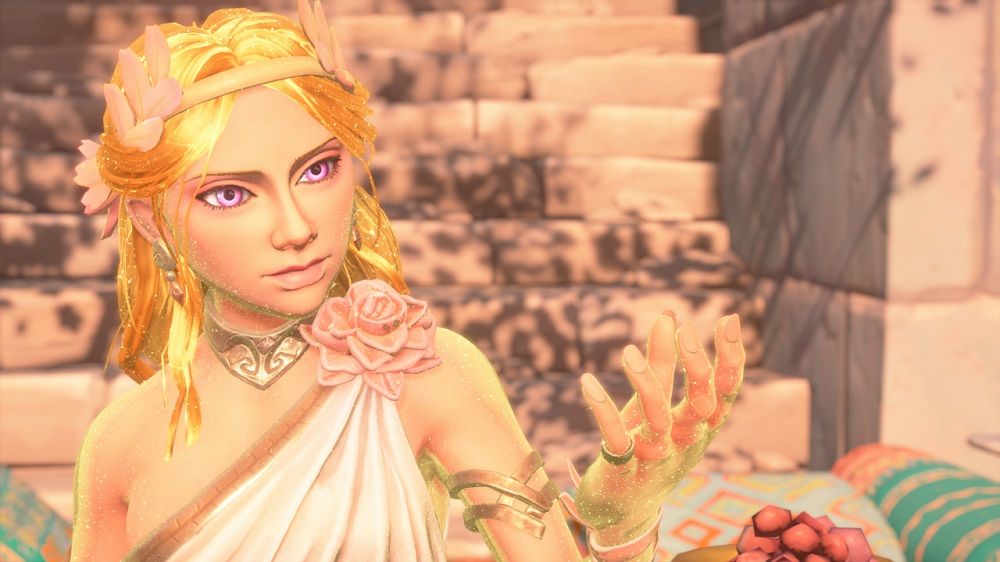 All four gods from the main game, Aphrodite, Ares, Athena, and Hephaistos, can all offer you a new blessing in addition to those you have already earned in the main game. In order to earn each blessing, you need to complete all of the vaults given by each god (six in total). This is story-related and cannot be missed.
3

Wardrobe Warrior — Find every piece of gear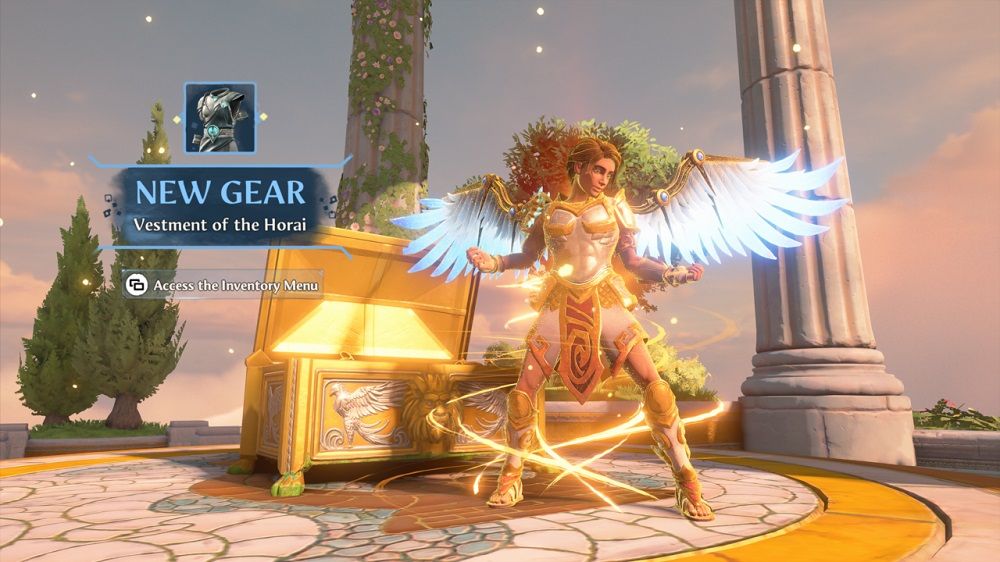 There are five pieces of new gear that players can find in Olympos, each of which is given by a god on the completion of one of their vaults. The list of gear and the vaults they are earned from are listed just below.
Vestment of the Horai — Trial of Hermes
Crown of the Horai — Trial of Love's Initiation (Aphrodite)
Sword of Trials — Trial of Rage's Initiation (Ares)
Bow of Trials — Trial of Wisdom's Initiation (Athena)
Axe of Trials — Trial of Artistry's Initiation (Hephaistos)
2

Zoomies — Master the art of fast transportation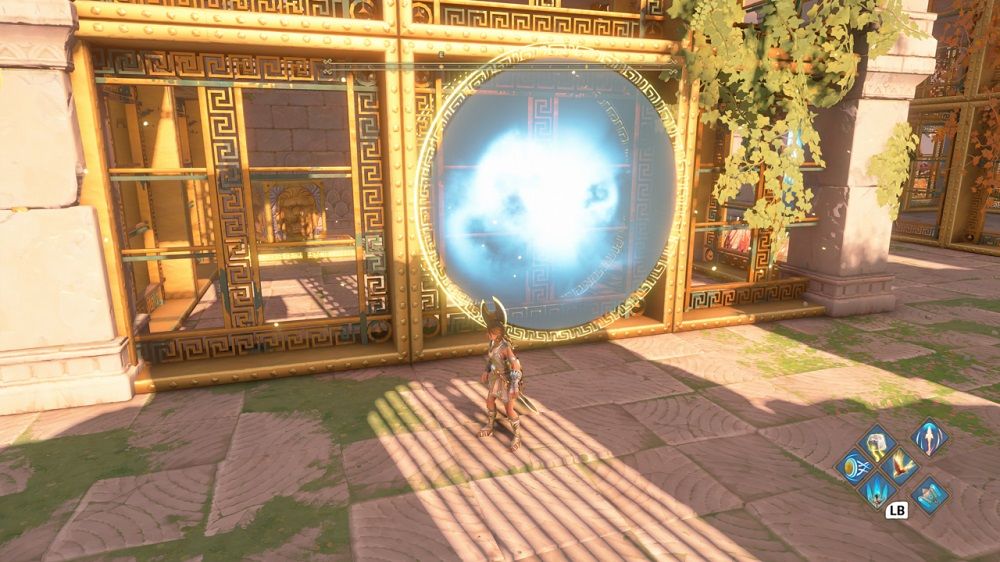 In Ares' area of Olympos, one of the first two vaults you will encounter is the Trial of Rampage. Inside this vault, you will have to utilize portals in order to move blocks and other items in order to solve the puzzles. The portals are the fast transportation you need. Once you have completed this vault, the achievement/trophy will unlock.
1

Tested and Approved — Earn your promotion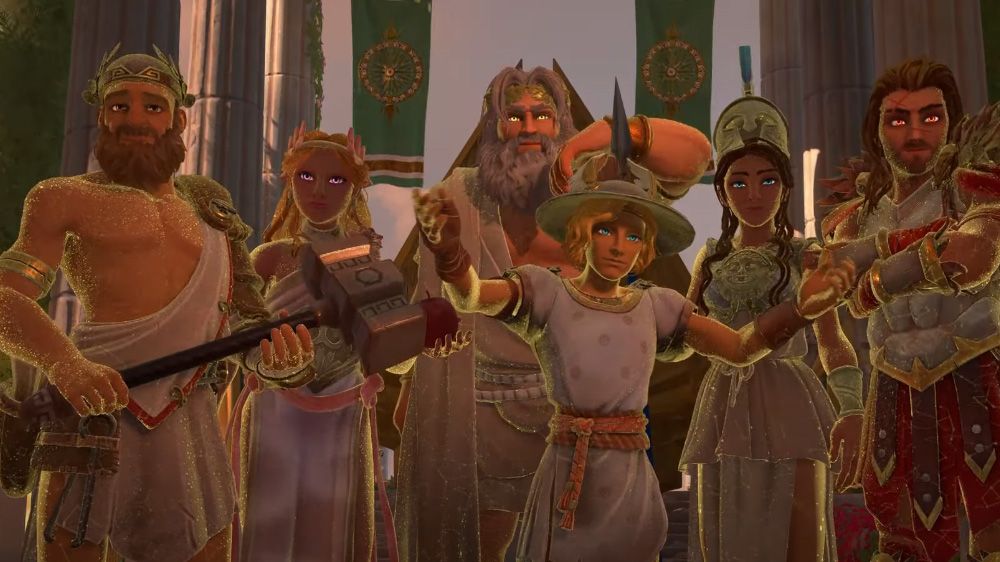 This accolade is earned for completing A New God's storyline, so it is story-related and cannot be missed. Once you have watched the ending cutscene this achievement/trophy will unlock. Well done!
Next: Immortals Fenyx Rising Complete Guide And Walkthrough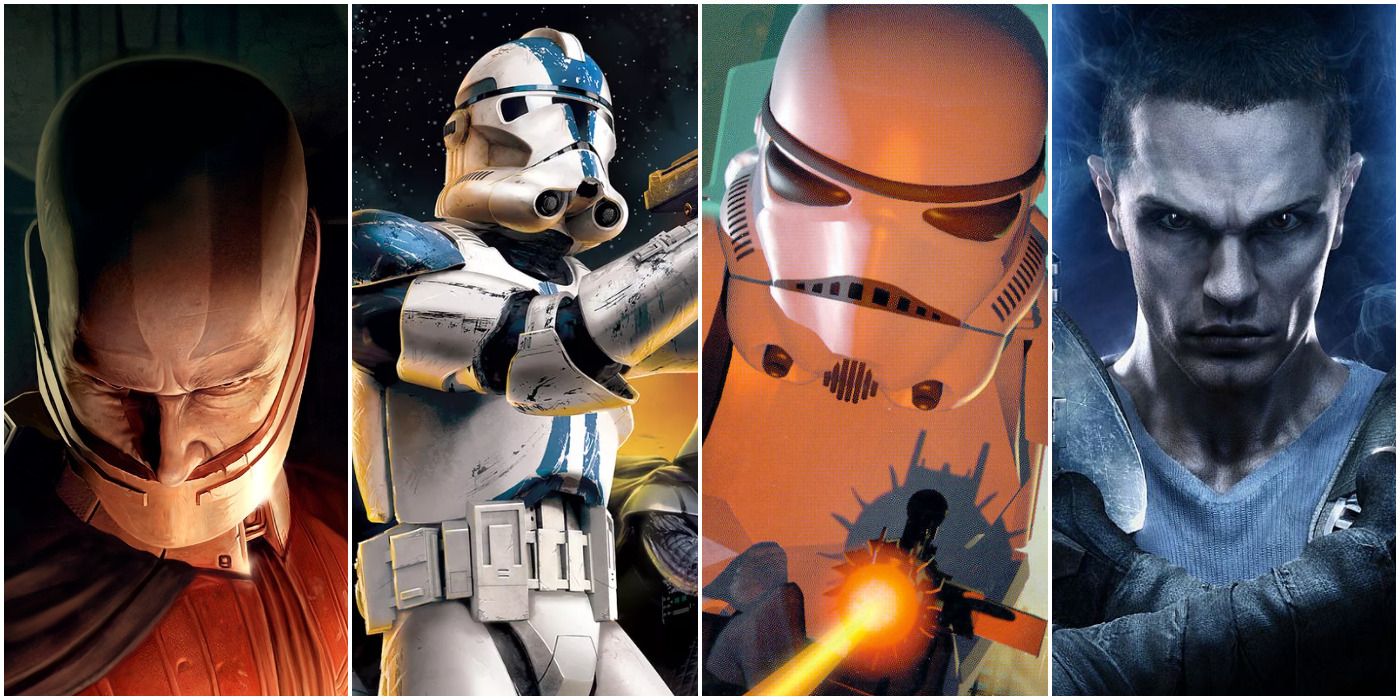 Guides
Immortals: Fenyx Rising
Meg appreciates gaming on all formats, but primarily spends her time achievement hunting to the extreme. Her passion for gaming began as a child, when first introduced to the Amstrad. A collector of gaming consoles past and present, Meg spends as much of her time rediscovering old classics as she does playing the latest releases.
Source: Read Full Article