Quick Links
What Subscribers Are Saying
Humble Bundle has been a mainstay in digital gaming since 2010. With its platform, you can get bundles of games, software, or ebooks for low prices, and a portion of the proceeds go to charity.
With their great bundles, reasonable prices, and charitable efforts, the platform itself feels like a win-win for everyone. It has since tried to extend that into a subscription program called Humble Choice. If you're wondering what the difference is, and whether it's worth your time and money, check out the nitty-gritty below.
Review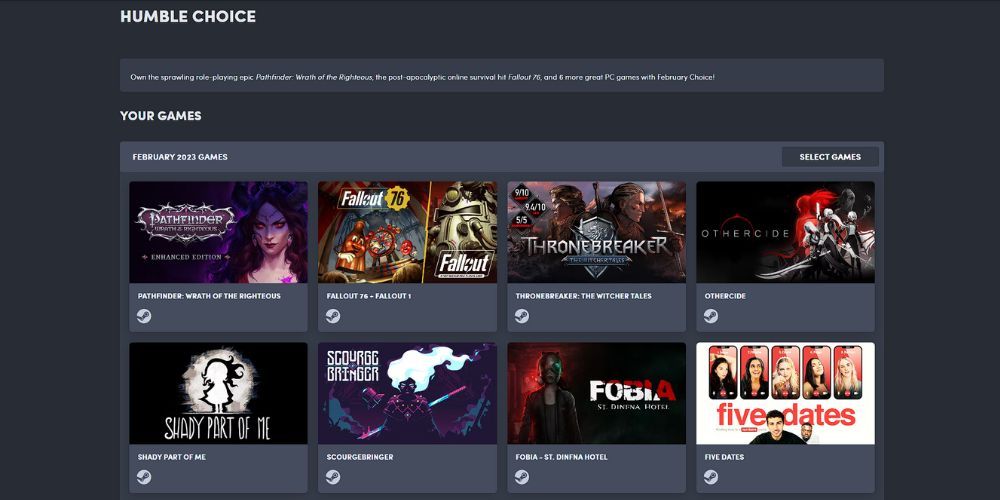 Although we have yet to do an in-depth review of Humble Choice as a whole, numerous writers in the fold have covered some of the best among the past selections introduced by Choice. Previous monthly bundles have included major hits like Control and even subscriptions to other services like EA Play.
Game Pass isn't just about new games every month, it's also about a bunch of old games you can try at any time. To compete, Humble also announced the Humble Games Collection… This "every-growing curated library of games" will start with just five "acclaimed titles from Humble Games," so it's not quite measuring up to Game Pass's 100-plus.
As covered by our senior news writer Sean Murray, its most recent iteration consolidated the different tiers it offered, so that all subscribers will have access to a monthly bundle that you can pick games from upfront, receive exclusive store discounts, and get your pick of games from the ever-growing Humble Games Collection. You also get access to the Vault, which carries over 74 games that you can download and keep forever, just like you can with the monthly bundles.
Sean notes how the number of games in the Collection doesn't quite measure up to the vast number of titles available in competing subscriptions like the Xbox Game Pass. That said, Humble reps have said that "our mission is to always bring you a ton of value that's well worth the price of admission." It's a lofty promise, but the value still remains in the savings that come from getting plenty of games through their slightly limited subscription channel.
Time Expenditure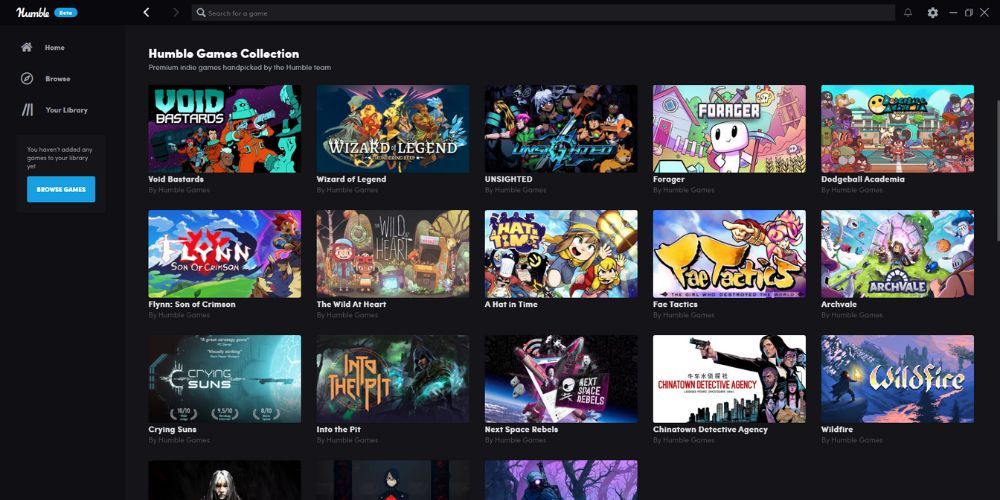 You can get plenty of hours of gaming from the titles you get from Humble Choice. From its February 2023 selection alone, you would have around 280 hours of playtime to finish Pathfinder: Wrath of the Righteous, Othercide, Fallout 1, and Fallout 76, even without doing as completionist route. The latter Fallout title can see a lot of its hours padded if you're doing a solo run.
There are also plenty of short and sweet titles offered every month, and in the collection that you have access to while subscribed, but this all adds up to hundreds of hours of gaming across genres. Previous months have featured the mesmerizing and packed single-player Control, which would take up to 66 hours to see everything at a leisurely pace. It has also offered the comparatively brief yet also impactful journey of Hellblade: Senua's Sacrifice, which would take around seven and a half hours to complete.
Cost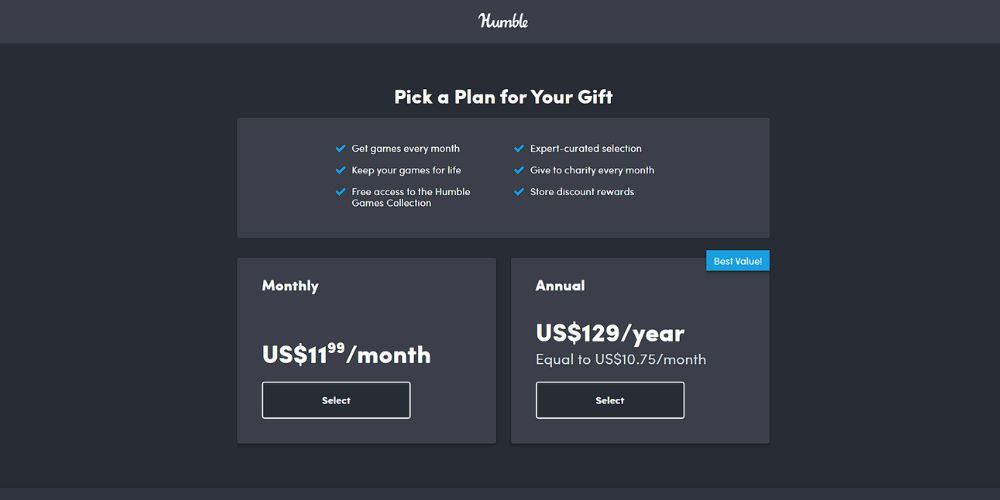 You can subscribe to Humble Choice either using a monthly or annual plan. The monthly plan goes for $11.99, while the annual plan costs $129. One particular feature that may interest you is the ability to skip a month if you wish to. If you have a monthly subscription, you won't be charged for any skipped months.
The way subscribers are encouraged to stay on for each month, even if they may not be interested in certain bundles, is by using a discount rewards program. The longer you stay active without skipping a month, the higher your store discount. Here are the discount rates depending on how long you are active:
One month: ten percent
Three months: 15 percent
Six months: 17 percent
12 months: 20 percent
Humble also occasionally offers discount prices for the annual tier, so it's worth looking into before renewing or subscribing for the first time. Every game you redeem is yours to own forever, as with any game you download from the Vault, even if you end your subscription. However, Humble Games Collection titles are only playable while subscribed, because they have their own DRM.
What Subscribers Are Saying
A Calculated Gamble – David W. Duffy
You're not always sure just what games you're going to get with Humble Choice month to month. On one hand, it is a great way to build your library up for a really low cost if you're not able to spend loads of money on games. There are sometimes huge, triple-A titles on offer, if a little older, such as Doom Eternal or Deathloop. You'll also get cool introductions to media you may not normally experience, such as digital comic books. And with the advent of the Steam Deck, many of these could become your next portable friend.
On the other, you're never going to get the latest games, and it really can be a coin-flip in terms of the quality on offer. However, one thing is for sure — getting a bunch of games for the equivalent of a dollar or two each is always good value.
The Bonuses Make It Worth It – Joe Parlock
I've been subscribed to Humble Choice since it first launched as Monthly in 2015, and have noticed a major decline in the quality of the bundles since its rebranding as Choice. That being said, the Humble Games Collection is excellent, and the flat 20 percent discount across the store you get after subscribing for over a year makes it more often than not my go-to storefront for PC games.
Sure… As Long As You're Willing To Make That Choice Every Month – Sachi Go
Humble Choice can be very hit or miss, with great and interesting titles sometimes overshadowed by a lot of skippable months. The consolation here is that you're given the option to pause your subscription every 30-day period, and it's worth waiting around for those months that have exceptional entries. If you're purely basing your decision on the selection of games offered, though, you'll find that many of the titles are already offered on other subscriptions like the Xbox Game Pass (which may offer more bang for your buck.) Just check every month to see if there are any games you want to own, and enjoy a nice bundle with some proceeds going to charity.
Source: Read Full Article