Several years ago, EA started up the EA Originals Program. It was designed to help indie developers get the funding and assistance they needed to get their games off the ground. With a well-known publisher like EA backing their project monetarily, the teams could focus on expressing their artistic vision for their games. One of the studios that joined the EA Originals team was Hazelight Studios. Known for their bombastic founder, Josef Fares, the team skyrocketed into the public eye when he took to The Game Awards Stage to advertise a coop-only experience: A Way Out. Players had to work together to break out of prison in an intriguing tale told from two perspectives.
Three years later, Hazelight has released another cooperative game called It Takes Two. It tells a much different story, focusing on the relationship between May and Cody. These troubled spouses are on the fast track to divorce, but an otherworldly force intervenes to help fix their relationship. The game tells a heartwarming story while offering a substantial amount of easy achievements or trophies, depending on the platform. Completionists will want to check this guide to ensure they get the 'A Daring Devil' achievement, bringing them one step closer to 100% completion.
Select The 'Hopscotch' Checkpoint In Rose's Room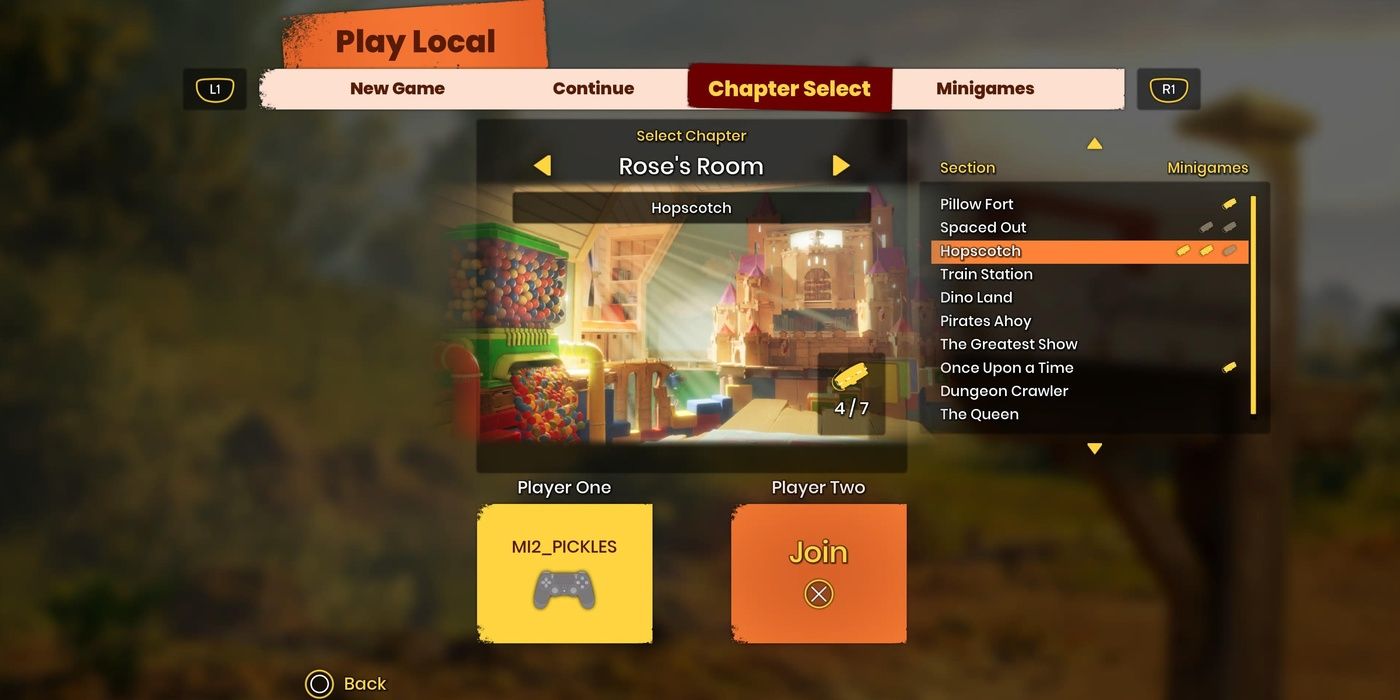 To earn the 'A Daring Devil' achievement, players will have to unlock Rose's Room. Here, they'll find the game's longest chapter. Because this chapter is so expansive, there is a litany of trophies, minigames, and easter eggs easily overlooked.
Those who have completed Rose's Room should select the 'Hopscotch' checkpoint, as this will get them fairly close to the target area.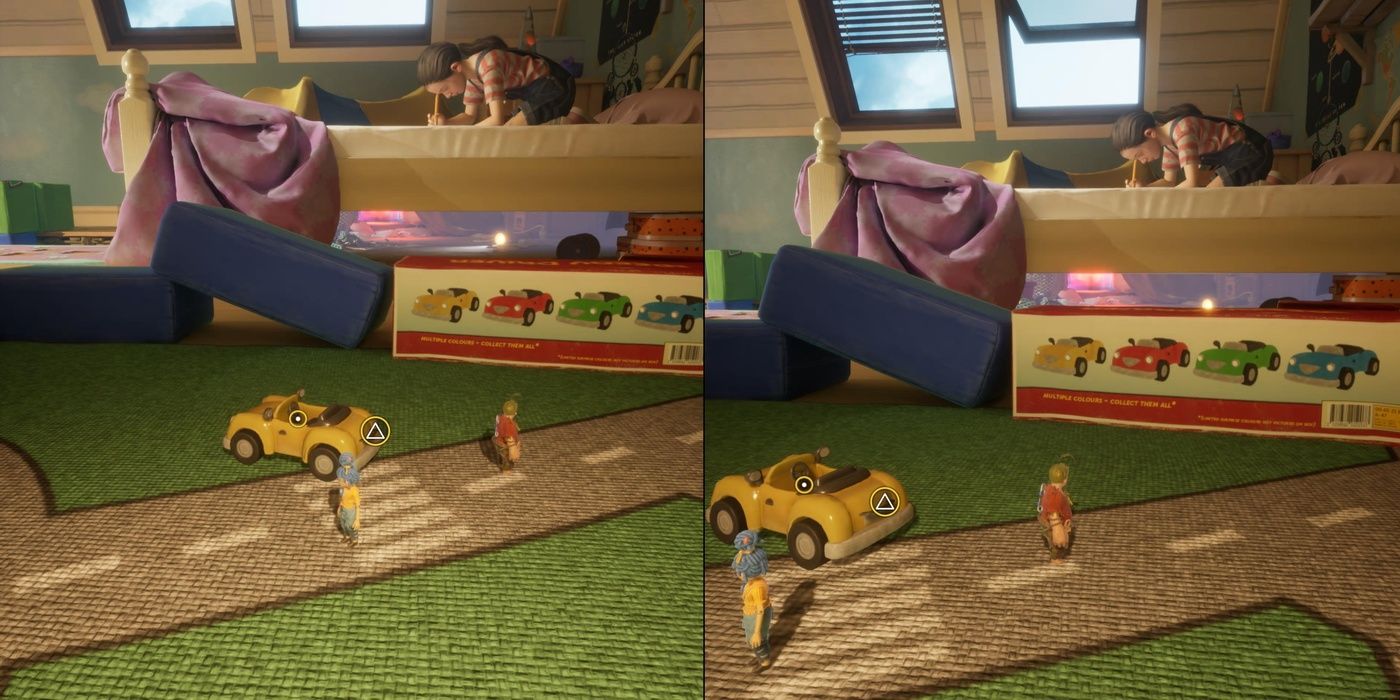 Choosing the Hopscotch checkpoint will place May and Cody underneath Rose's bed. They'll need to run to the racetrack (shown above) with a set of matchbox cars once they hit this point.
Like most activities in It Takes Two, it'll take collaboration between two parties to earn this achievement. When you're both ready, have one player hop into the matchbox car and let the other person grab the back.
Guide The Wind Up Car Through The Hoop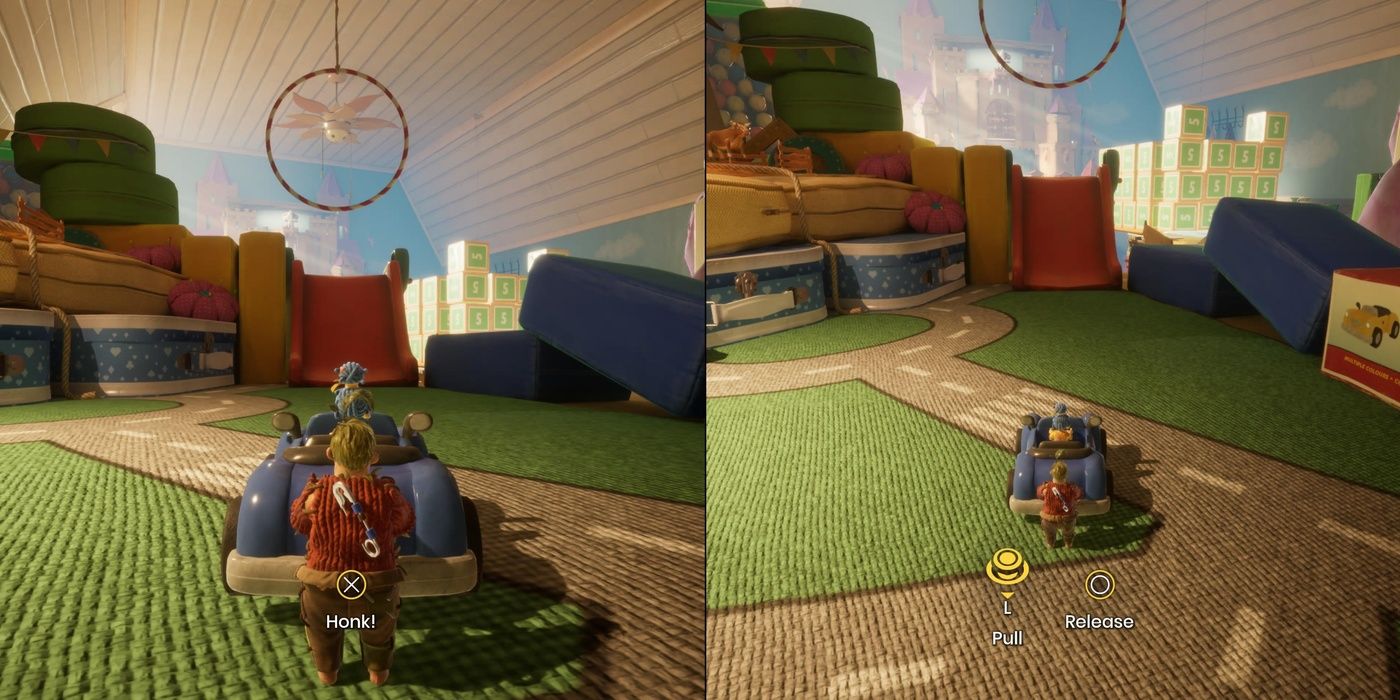 To earn this achievement, players will have to guide one of the matchbox cars through the giant hoop in the room's center. A player must be in the driver's seat when this happens. Once one player is in the car, have the player outside of the vehicle guide the matchbox car to the position shown above. It may take a few tries to get the hang of the cars, but the toys will spawn indefinitely, so feel free to go for a few practice runs.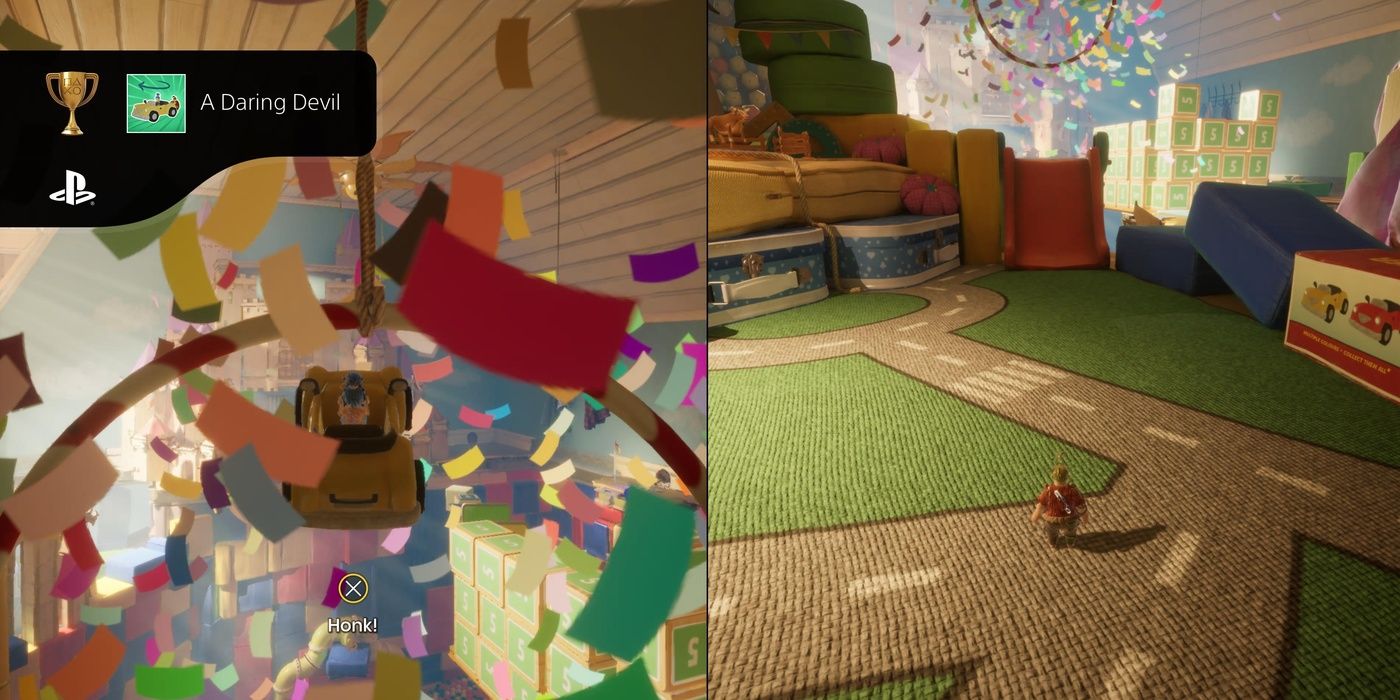 Once the car and the ramp are lined up, have the player outside release it by pressing Circle. The proper setup will let the car soar through the ring, signaling confetti, a horn, and cause the car to self-destruct.
Next: It Takes Two Review – The Best Co-op Game Since Portal 2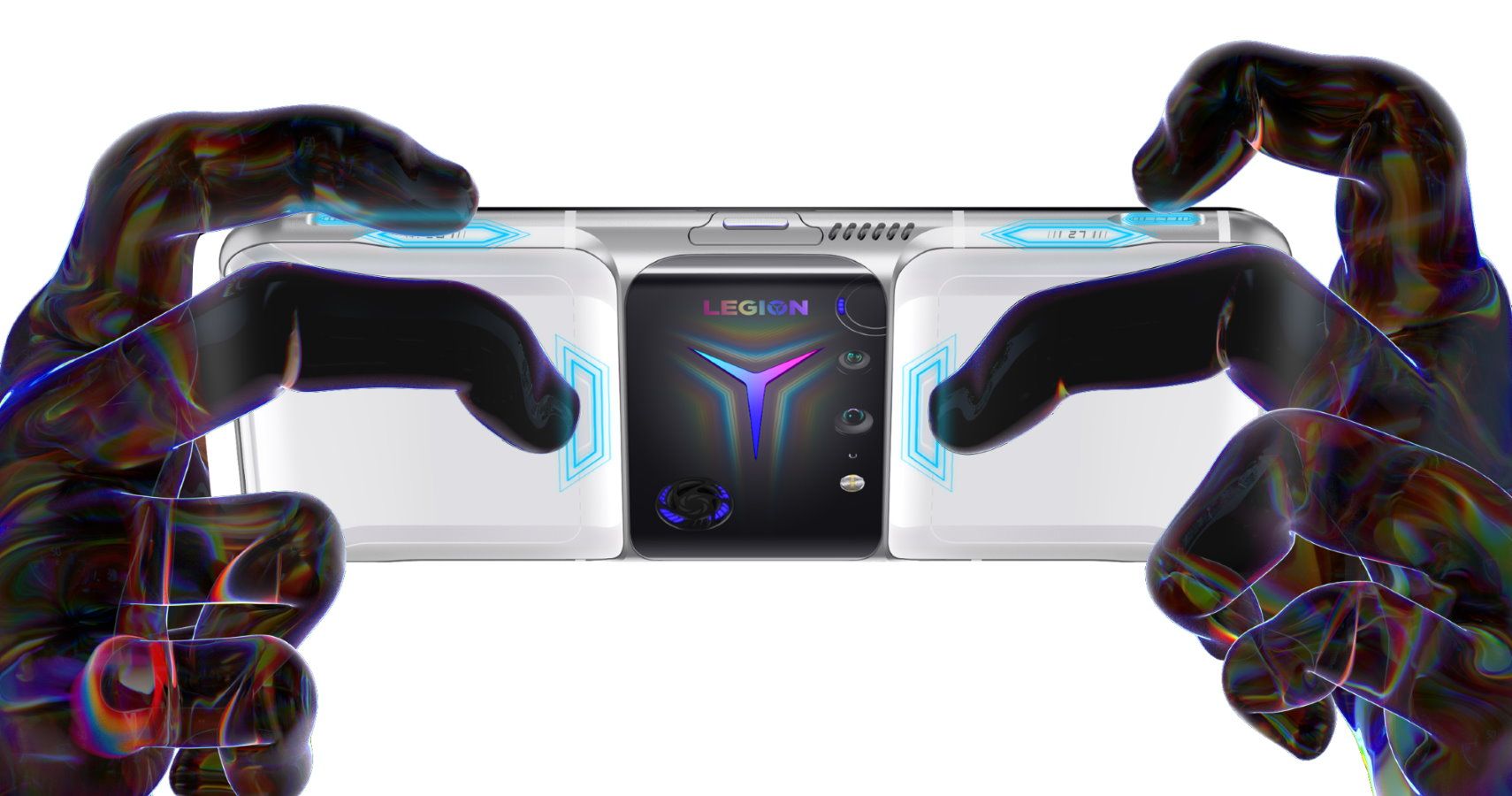 Guides
EA
Electronic Arts
It Takes Two
Tai Hofmann is a gaming guide writer for TheGamer and list writer for GameRant. You can find him on Twitter @MI2_PICKLES
Source: Read Full Article