Crystal Dynamics sought to gauge interest in a potential revival of the Legacy of Kain series as it opened up the 'Legacy of Kain franchise survey' to participants last month. It received an unexpectedly large amount of reponses and the publisher has taken note.
"In the past, we've found that surveys typically get between 1,000 and 3,000 responses, but when we asked folk about Legcy of Kain, we received over 100,000 responses," Crystal Dynamics and Eidos CEO Phil Rogers said in an earnings call with parent company Embracer (thanks VGC). Rogers revealed that a staggering 73,000 fully completed the questionnaire.
This is an impressive number considering the extensive nature of the survey, which asked respondents a whole list of questions including what platforms players used, what genres they were interested in, and featured multiple choice questions. One asked participants to choose five options for "what, in your opinion, are the core features of an enjoyable vampire game" and included options such as 'moral ambiguity', 'vampire mythology', 'shape shifting', 'puzzles', 'combat', 'nocturnal living', among 19 options.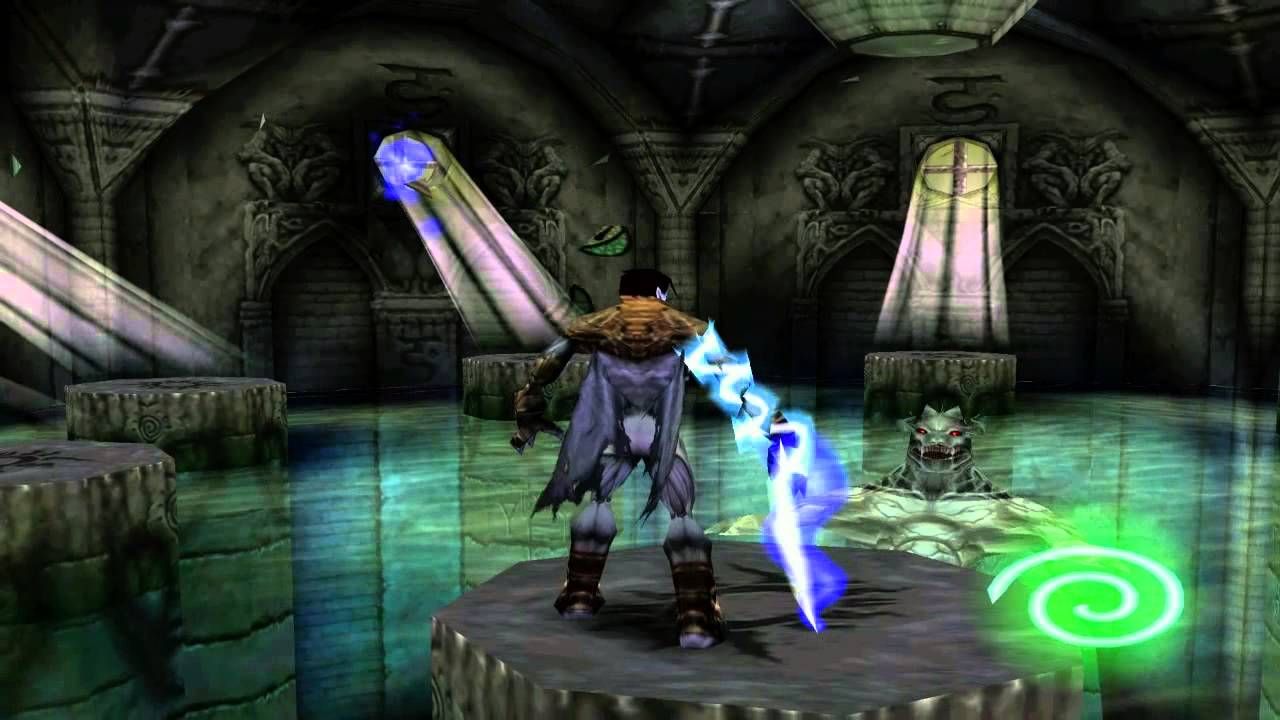 "We wanted to gain a community perspective on what players are looking for should we revisit the land of Nosgoth and our iconic IP, Legacy of Kain, Rogers said.
"We saw the news of our survey shared across social and press platforms and we really felt this was a great way to reignite this passionate fan community with this legendary PC and console game series. Rest assured, we hear you loudly and clearly, and we will continue to update you on the 'what if' possibilities ahead for Legacy of Kain in the future".
The survey also brought up the nature of the revival, with respondents required to rank in order of preference if a new game should be a remaster, a remake ("rebuild one of the original games from the ground up"), a reboot of the series, or a sequel to the original games. It was a comprehensive questionnaire, but since so many responded it seems Crystal Dynamics now has a boat load of data to help them steer a potential project.
The original title, Blood Omen: Legacy of Kain, appeared on the PlayStation in 1996. Developed by Silicon Knights and published by Crystal Dynamics, the follow-up Legacy of Kain: Soul Reaver was directed by Amy Hennig, now best known for her work on the Uncharted series. The most recent entry in the series is 2003's Legacy of Kain: Defiance. Yep, it's been that long Kain fans. Hopefully, the series will see a new game after the response the survey had.
Source: Read Full Article