While arcades might be slowly disappearing from the face of the Earth, the same can't be said of arcade cabinets. It seems that the bulky gaming stations are undergoing something of a revolution, with multiple companies doing their best to innovate on the decades-old formula. AtGames recently released it's latest invention, the Legends Ultimate, which is a full-size machine that comes with 300 licensed games and is fully expandable thanks to its BYOG functionality and ArcadeNet. If you're looking for the best way to experience the classics – or want a cabinet that can grow with your collection – the Legends Ultimate will be the perfect fit for your gaming room.
Don't Expect 300 Great Games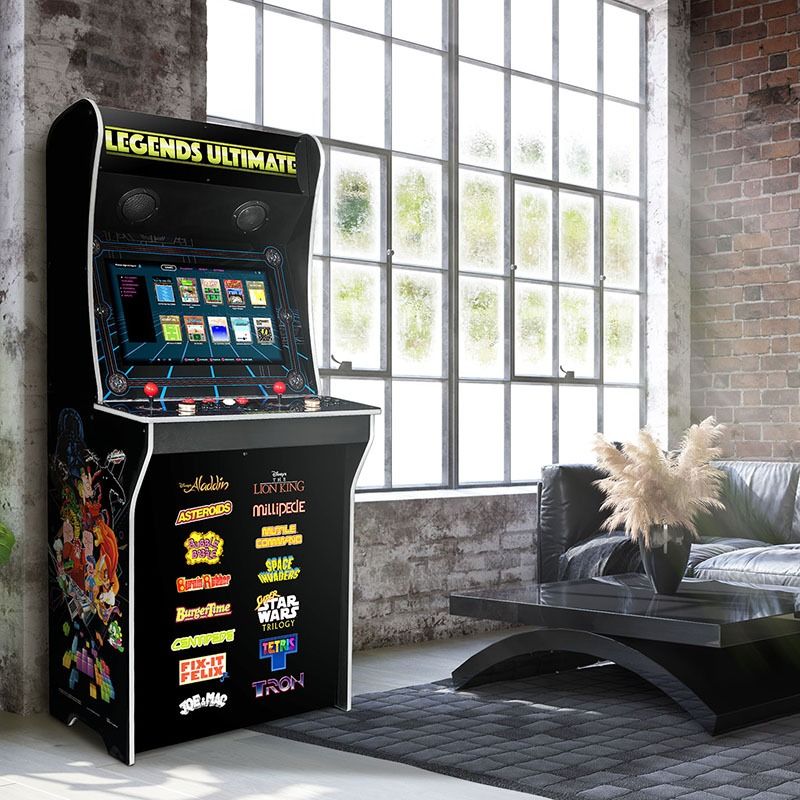 One of the big selling points for the Legends Ultimate is its massive catalog. Retailing for just $549, you'll gain instant access to 300 classic titles (in case you're bad at math, that's less than two dollars a game). However, there's a bit of a catch – most of them aren't very good. AtGames was wise enough to include all the games you'd want to play (including Centipede, Millipede, Tempest, Warlords, Zoo Keeper, and Asteroids) but it included a lot of padding. Many of the games are available on the cabinet in both Arcade and Atari 2600 forms. And, to put it lightly, the Atari 2600 versions aren't worth more than a brief trip down memory lane. There's also the usual assortment of niche titles that only a few players will find enjoyable. Regardless, AtGames did a great job of including all the classic titles – even if a lot of the othersare duds. You can check out a full list of included titles here.
If there's a title you want to play that isn't preinstalled on the machine, that doesn't mean you won't be able to play it. The Legends Ultimate cabinet includes a couple of great features that allow you to bring your own games to the arcade. Its BYOG functionality lets you play PC games on the cabinet, it can connect to certain devices via HDMI, Wi-Fi, and Bluetooth, and you can even subscribe to the ArcadeNet platform to gain access to a growing library of games.
If that's not enough, you can even plug in a USB thumb drive and load your own titles directly to the cabinet. It's a great way to add a favorite game that might be missing from the collection and keep the machine relevant. There's nothing worse than a cabinet this size gathering dust just because you lost interest in the games – especially when it has so much else to offer.
Play Games With Their Original Controls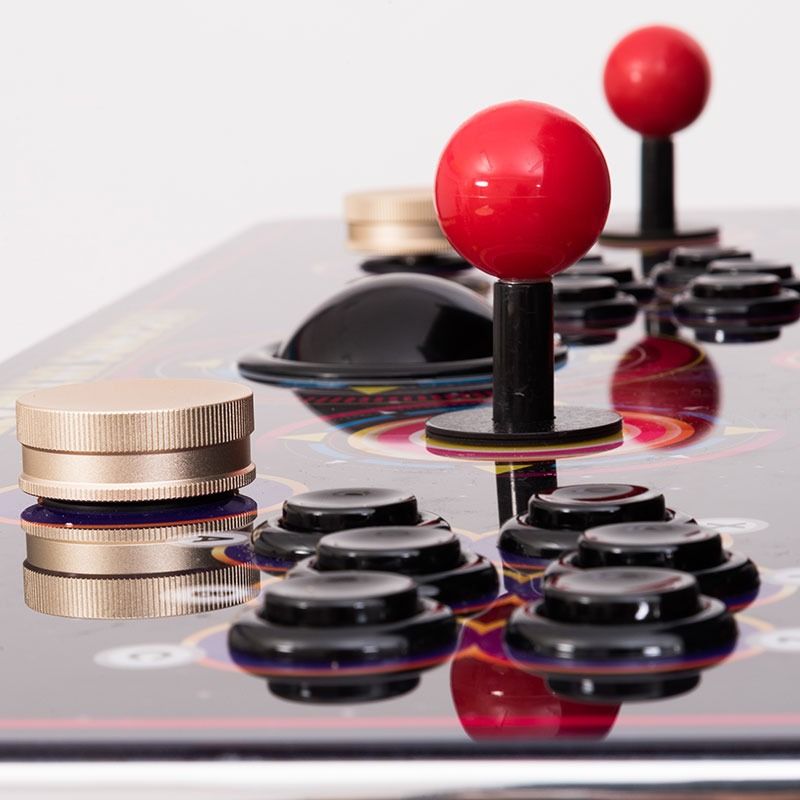 Having access to most classic arcade titles is great – but having the proper controls to play them is even better. The Legends Ultimate includes just about every button, dial, and spinner necessary to play games exactly how their developers intended. Here's what you'll find on the control panel:
Two pairs of six action buttons
Two joysticks
Two spinners
One trackball
Tempest with a spinner is leagues better than playing it with a joystick, and once you've played Missile Command with a trackball it's hard to play with anything else. It would have been nice to have a second trackball for two player titles such as Atari Football, but the controls that are included are all responsive, well-built, and do much to enhance the catalog of games.
Impressive Build Quality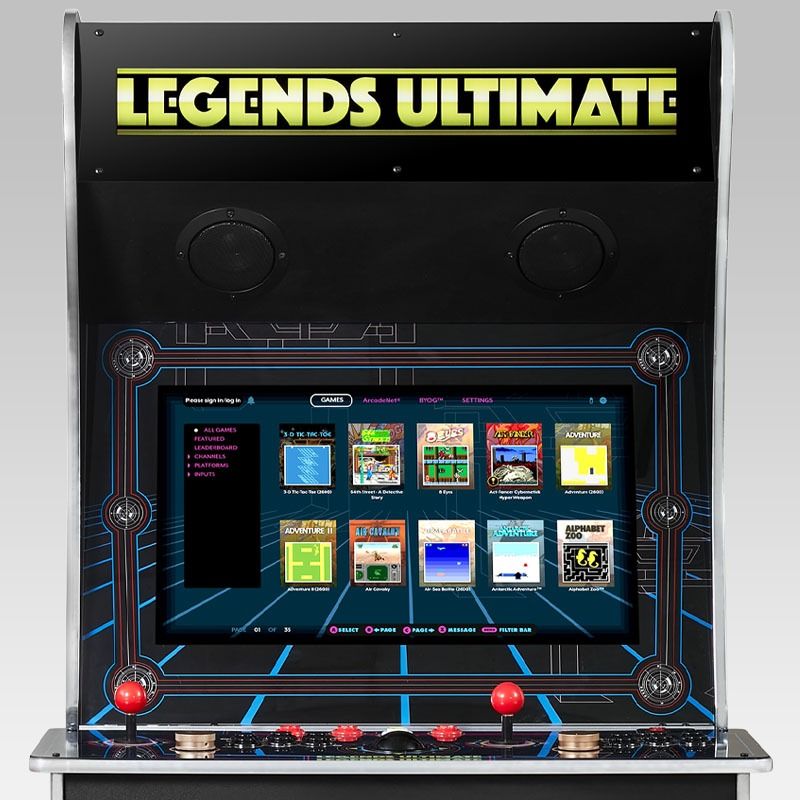 The quality seen in the controls is carried over through the entirety of the cabinet. The machine itself is sturdy and can stand up to abuse during intense gaming sessions, the two speakers mounted above the monitor provide rich, retro sounds, and the HD monitor is great for both old school and modern gaming. AtGames does recommend you anchor it to a wall for added support, but even without it the machine stood tall during testing. It is a bit top-heavy though, and should definitely be anchored down once you get it to its final resting place.
Verdict
AtGames' Legends Ultimate would make a great addition to anyone's collection. Out of the box it includes enough value to justify the price and, with several ways to expand its library, you'll more than get your money's worth. Having the right controls for all the games is another standout for the cabinet, and something you typically won't find on others in this price range. No matter your gaming preference, one of its 300 titles is bound to catch your eye.
Better yet, the ability to expand your collection in several ways means the catalog will never stop growing. The Legends Ultimate pays homage to the past while adding enough modern conveniences to stay relevant in an everchanging industry.
Source: Read Full Article