Quick Links
Offerings At Candy's Store In West Village
Offerings At Hopper's Store In The Jungle
The bread and butter of Lonesome Village is sending your coyote, Wes, into a Tower to free the trapped residents of the village of Ubhora from inside. All of this is enjoyable enough on its own, but if you have the option to spice up your wardrobe in a game like this, why wouldn't you?
There are two clothing sales-animals trapped within the Tower, as well as a wealth of outfits you can find outside the shops. You've got everything from formal wear to movie costumes, so spend a couple gold coins and let the fashion show begin.
How To Change Clothes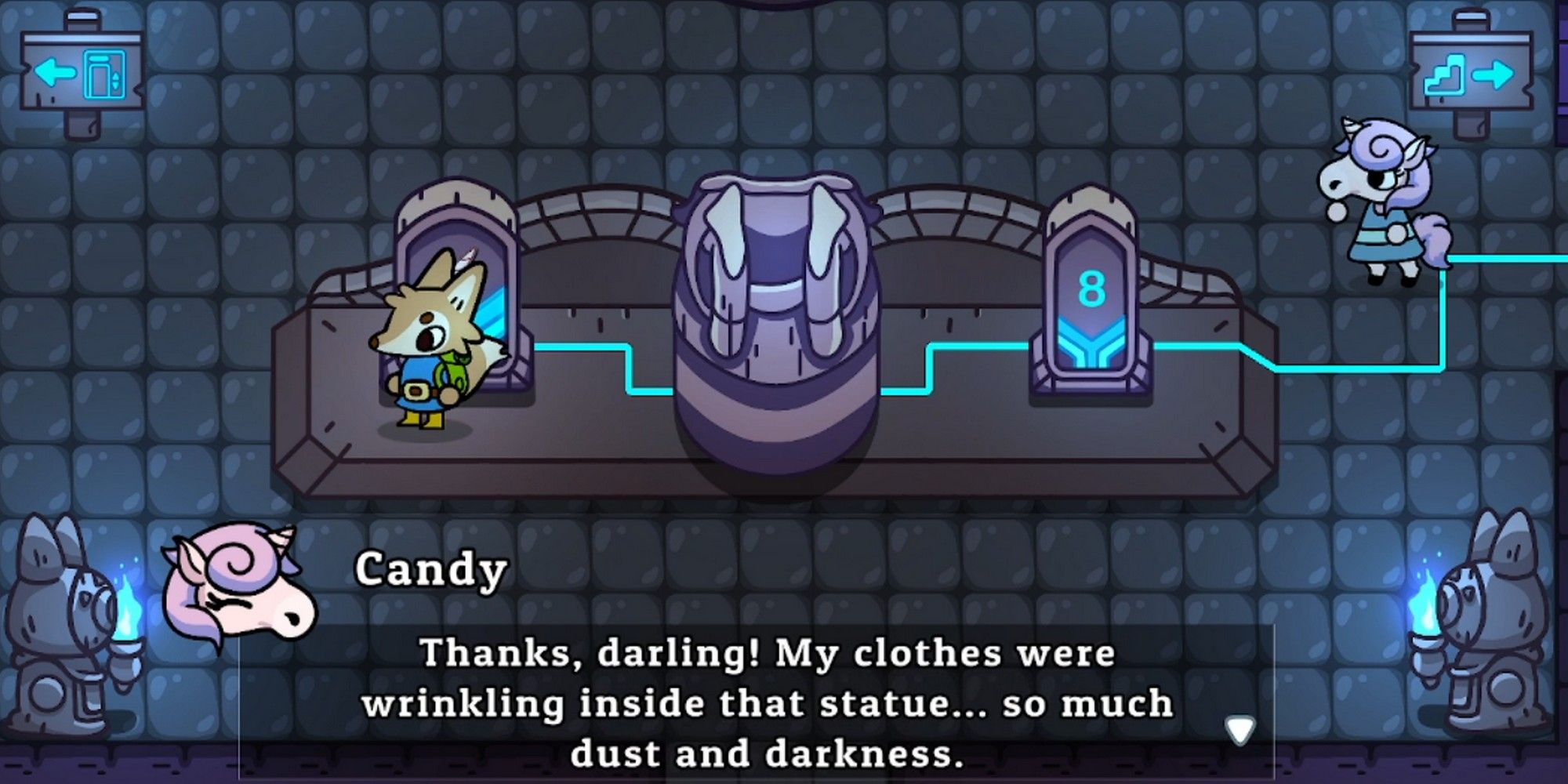 You unlock the clothing tutorial when you free Candy the Unicorn from Floor 8 in the Tower, which you do in Chapter One. When she thanks you after, she tells you she sells clothing in the West Village and asks you to stop by.
However, when you arrive, Candy asks you to fetch her a snack so that she can fuel up before jumping back behind the register. She requests a tiered cake from the café in the Forest, which Raglan and Noise will make for you happily. You'll need to bring one berry jam (made from three berries, which you can pick from the bushes outside the café) and ten berries.
Bring dessert back to Candy, who's so happy for the favor that she gives you 30g and a free shirt. She shows you the large standing mirror and explains that interacting with it is how you change your outfit. Candy then goes to the register and begins selling a handful of clothing items for Wes, where she stays for the rest of the game.
You may have noticed you've got a mirror in Wes' house, so you're able to change as often as you'd like. Clothing vendors will also have mirrors in their shops to use as well, if you'd like to change immediately. In addition to your clothing, you can change your eyes, shoes, and hats as well. The shoes and hats seem to come with costumes, while eyes are unlocked by default.
Even once you've finished the story and all heart quests, you'll still have some blank boxes in your wardrobe. Below are all the clothing items we had after completing the game and epilogue.
Offerings At Candy's Store In West Village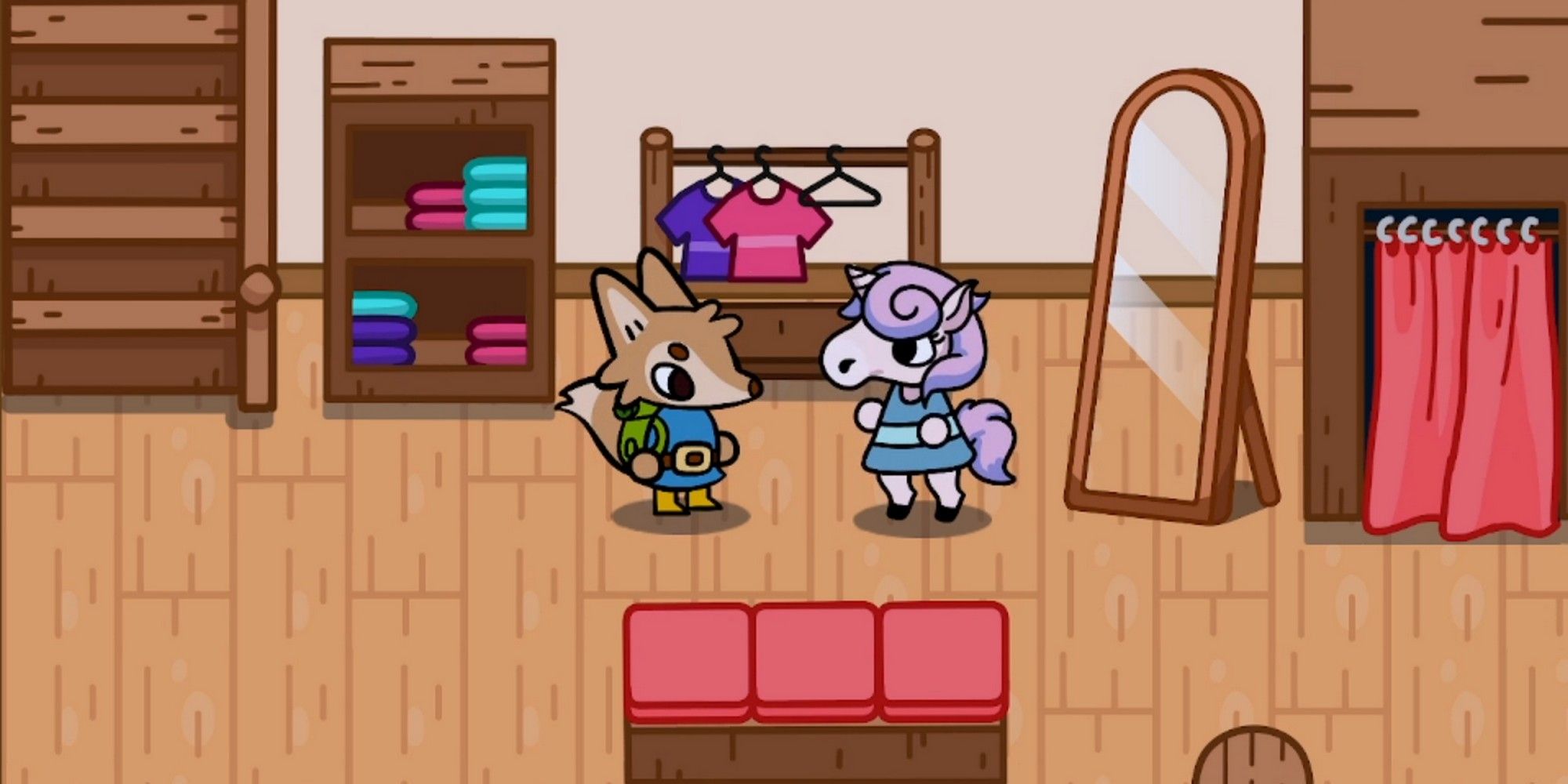 Below is a table showcasing every outfit Candy has for sale, as well as how much gold you'll need to buy each piece.
| Outfit | Price |
| --- | --- |
| | 150g |
| | 200g |
| | 80g |
| | 60g |
| | 75g |
Offerings At Hopper's Store In The Jungle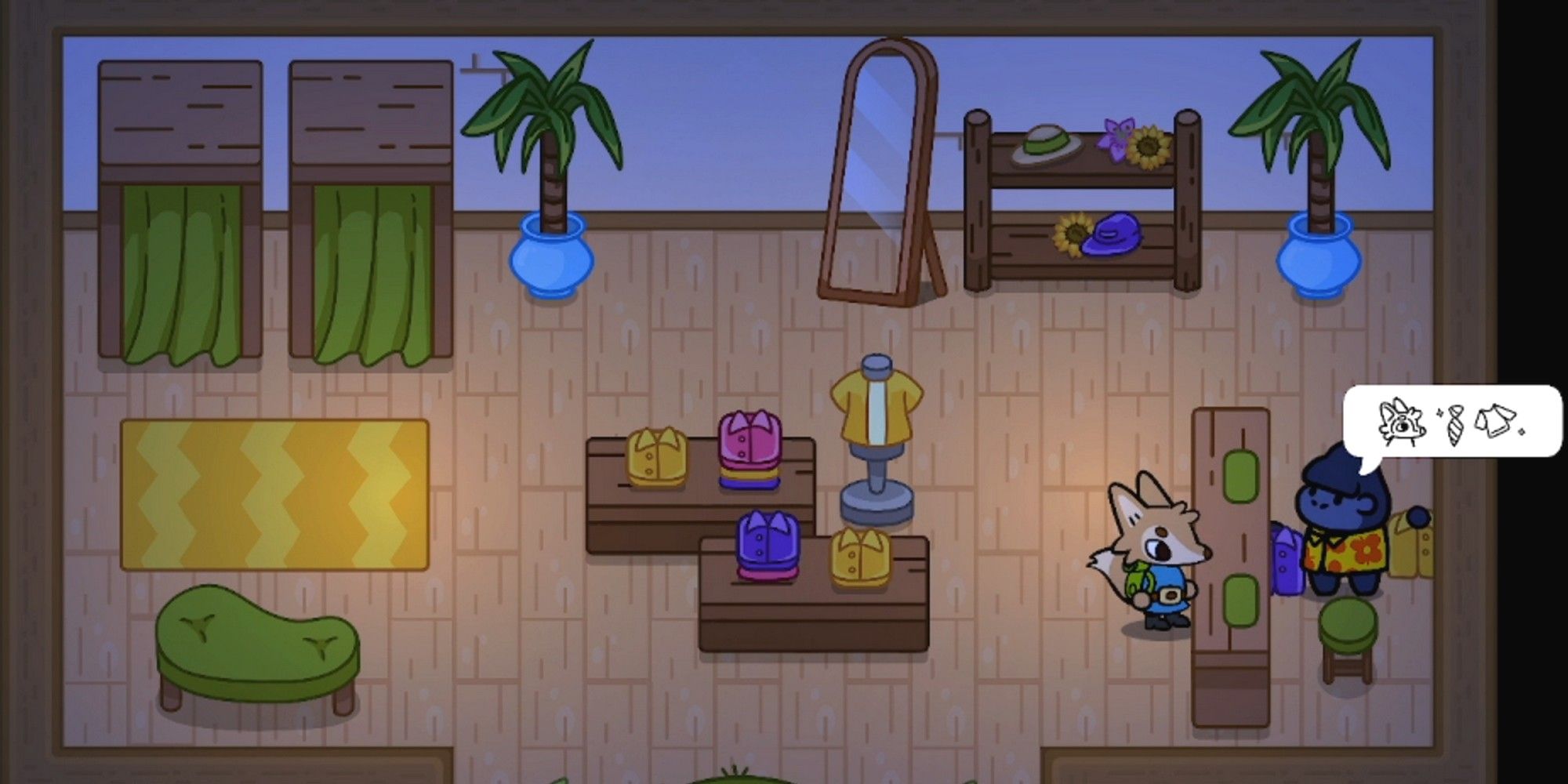 Below is a table containing every outfit that Hopper, the gorilla you save on Floor 27 of the Tower, has on offer when he gets back to his shop in the Jungle. To get into the Jungle, you must finish Didi's first request, who you can find right outside the gate to the Jungle.
For full instructions on getting past the locked door initially, check out our walkthrough guide for Chapter Three of Lonesome Village.
| Outfit | Price |
| --- | --- |
| | 35g |
| | 50g |
| | 50g |
| | 75g |
| | 75g |
Assorted Clothing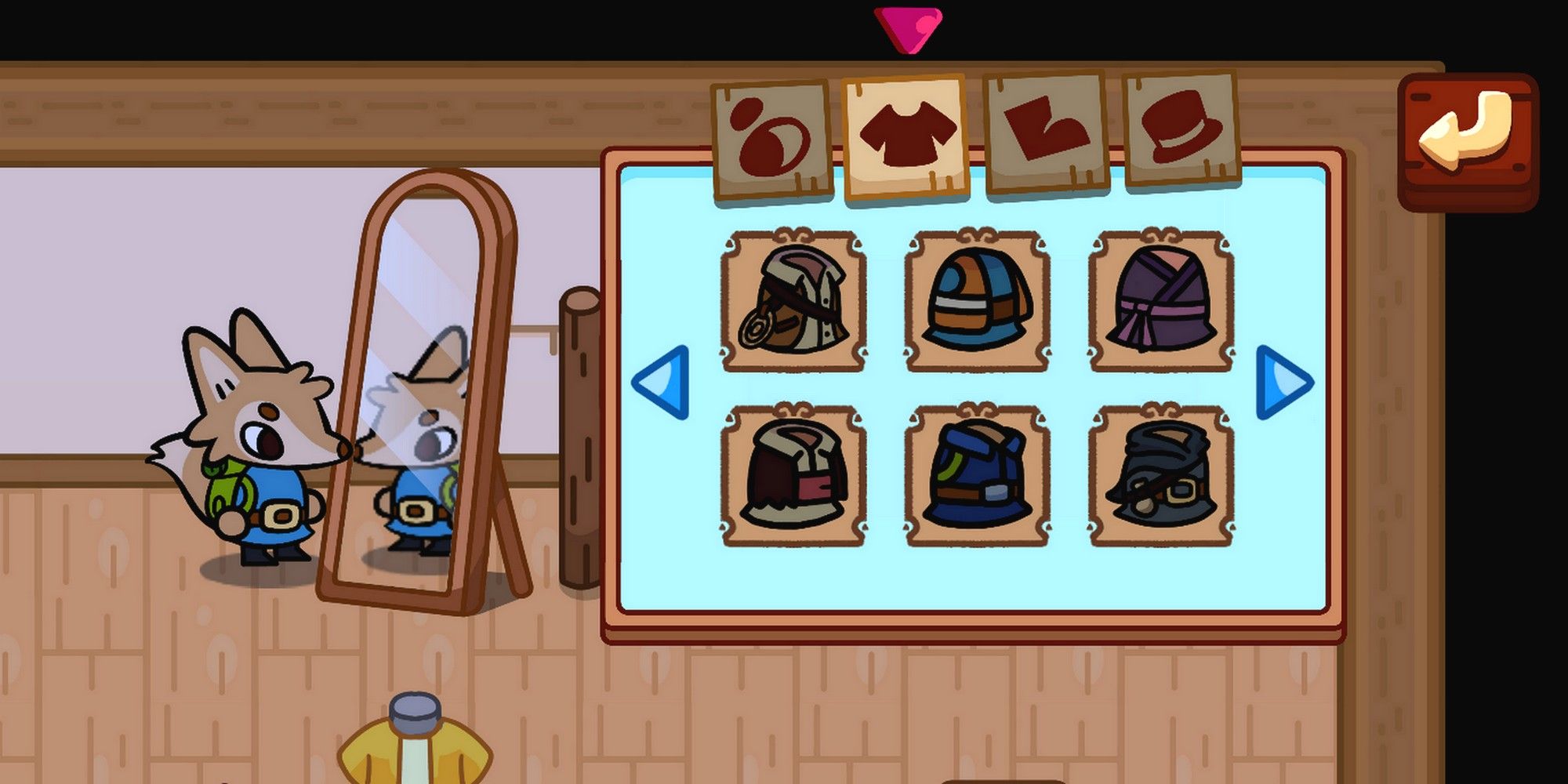 Shopping with Candy or Hopper, though, isn't your only method of obtaining new outfits for Wes. There are an additional handful of options scattered throughout the map. Some must be accessed with special tools, while others come as thanks for fulfilling heart quests for villagers. Below, we'll picture each piece and give you its location.
| Outfit | Unlocks By |
| --- | --- |
| | In the bottom-left corner of the Swamp (requires the golden pickaxe). |
| | In the locked treasure chest in the cave with Mimy (requires the golden pickaxe). |
| | Finding Micry three times during hide and seek. |
| | Returning all of Gama King's Frog Toy subjects to his castle. |
| | Giving Catniss the wooden cogs from Justin's carpentry shop. |
| | Inserting a diamond into the eagle statues in the southwest section of the Jungle. |
| | Showing Earl a photo from the final level of the Tower. |
You're able to change Wes' outfit anytime, so grab your favorite from the list above and have a great time looking fantastic on your journey!
Source: Read Full Article