Wizards of the Coast has announced it will be running a special Pride-themed Secret Lair promotion for Magic: The Gathering, with 50% of all purchases being donated to The Trevor Project.
Pride Across the Multiverse is a drop of eight cards with new art depicting some of Magic's various LGBTQIA2S+ characters. Each of the cards was illustrated by an LGBTQIA2S+ artist, and will come in an exclusive rainbow foil box rather than the usual black ones Secret Lairs are delivered in.
Announced on the official Magic: The Gathering website, there is an eclectic selection of cards on offer here:
Sol Ring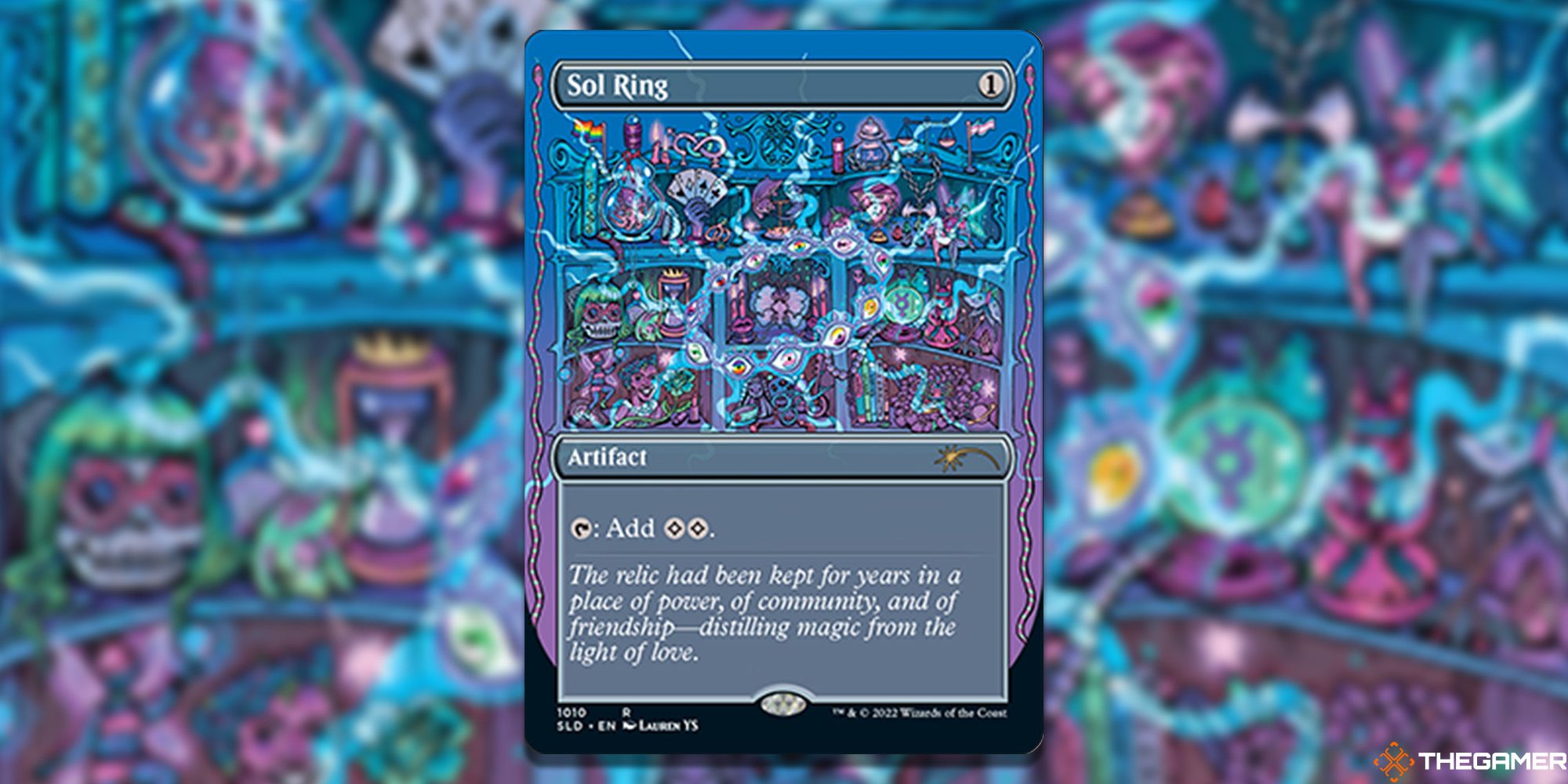 A Commander staple it's always nice to have more copies of, this features a complex scene full of iconography from the LGBTQIA2S+ community. Highlights include the aces cards, the trans flag in the top left, and various flags on the ring itself.
Mana Confluence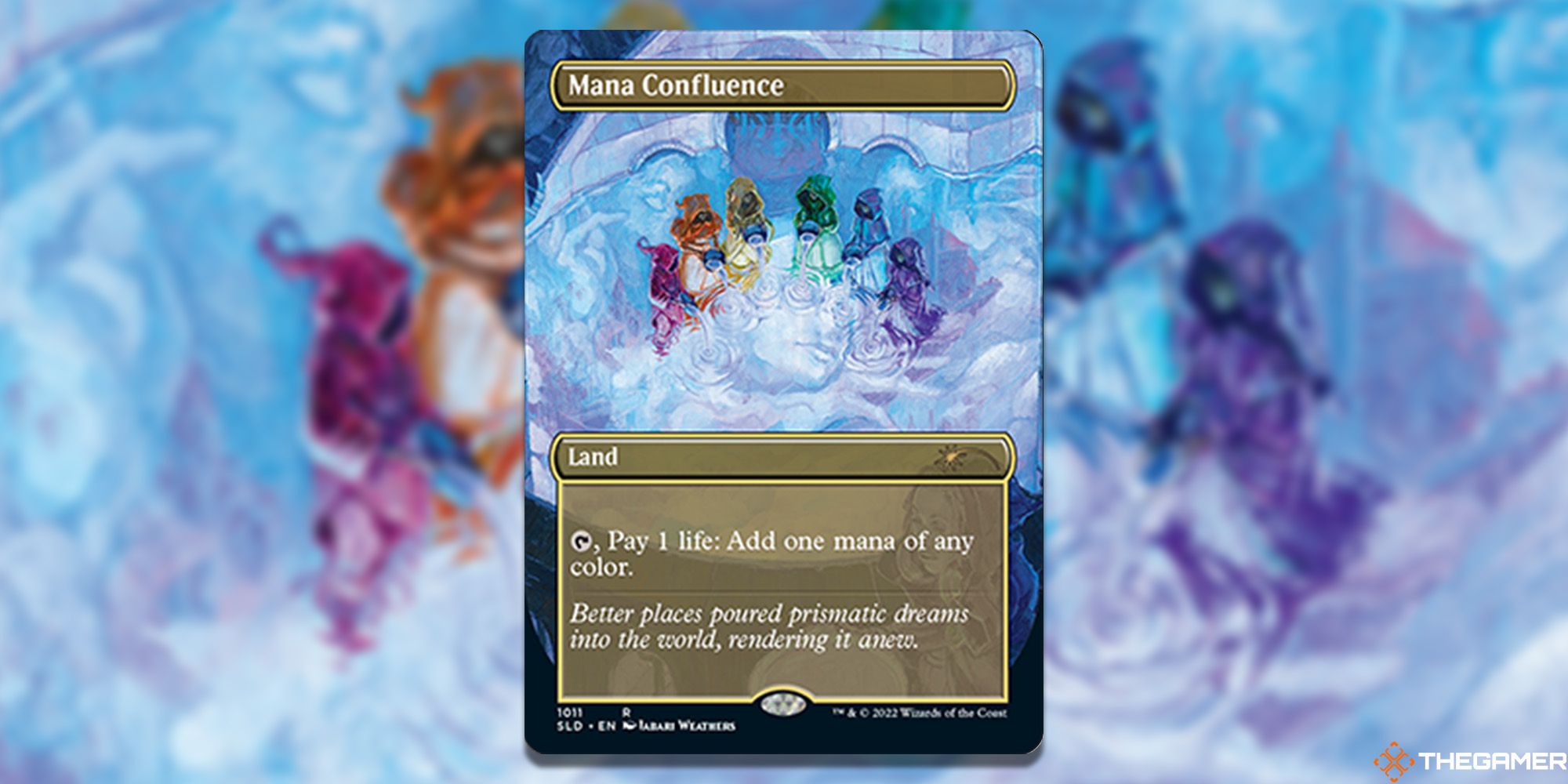 A rainbow land for a rainbow-themed Secret Lair, Mana Confluence might not be the best all-colours land out there, but it still sees plenty of play.
Triumphant Reckoning
While this is probably the least outwardly-queer card of the drop, artist Merlin G.G. has said it represents "the community's hard-fought victories and the battles that are still to come", which is a nice sentiment.
Alesha, Who Smiles at Death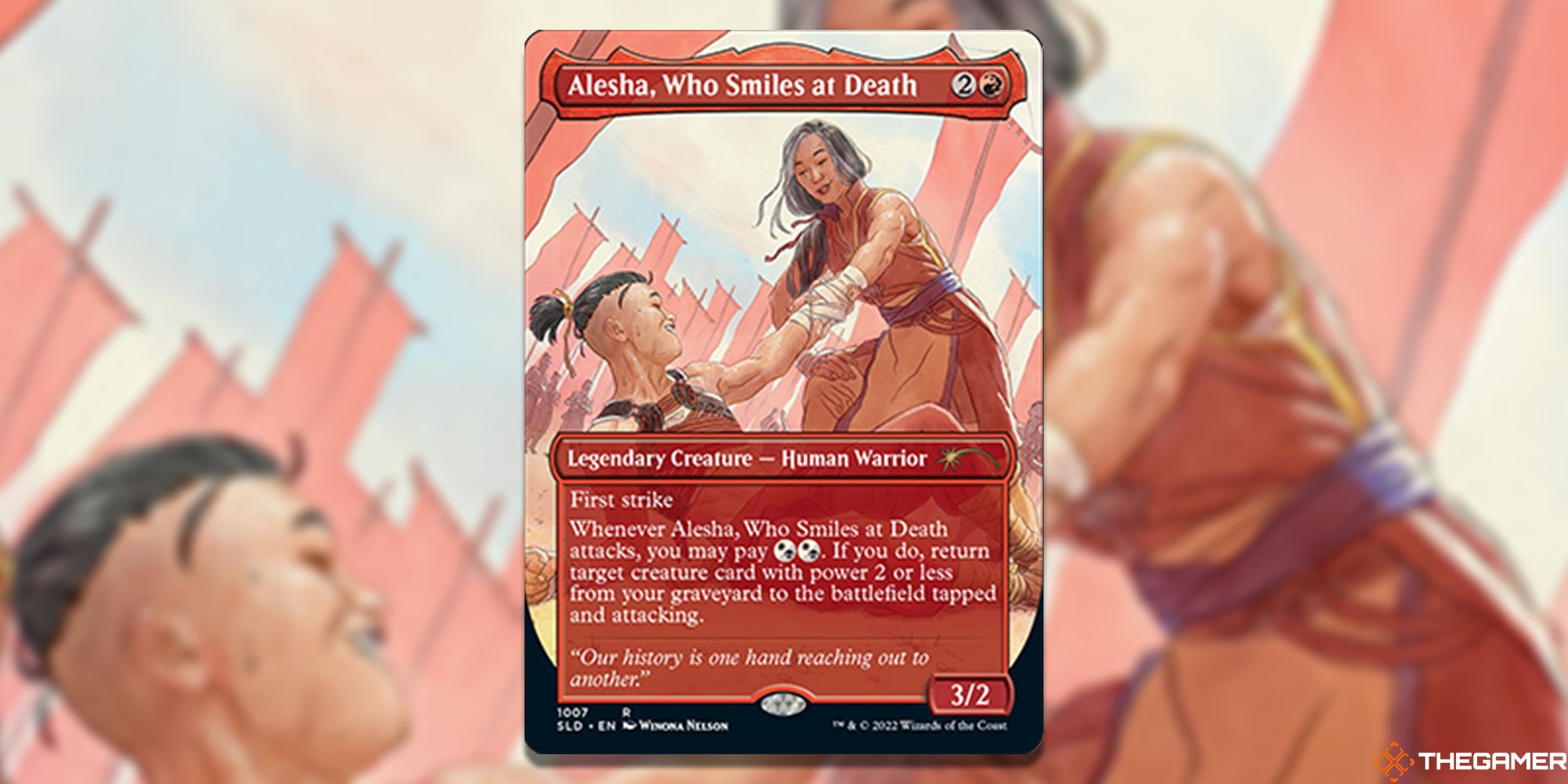 Alesha is famous for being Magic's first canonically trans characters, and Two Spirit artist Winona Nelson's illustration shows her "in her later years, guiding the next generation". On top of that, Alesha is a popular Boros (red/white) Commander that sees a lot of play in red/white decks.
Heartbeat of Spring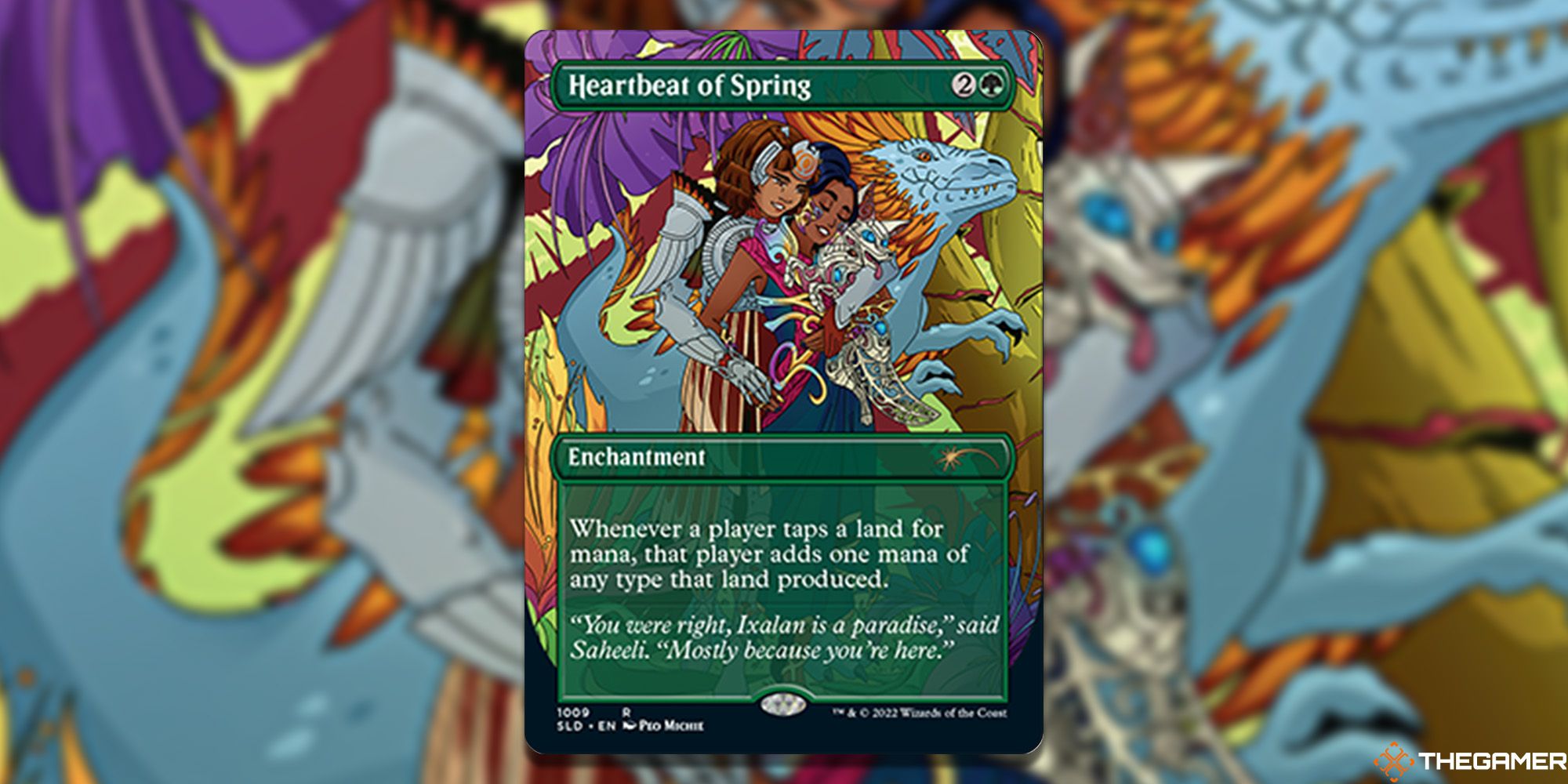 This one introduces a new queer relationship to Magic, with the Kaladesh Planeswalker Saheeli entering into a relationship with the Ixalan Planeswalker Huatli. A story was published alongside the announcement of the Secret Lair that goes into more detail about how the two met.
Savor the Moment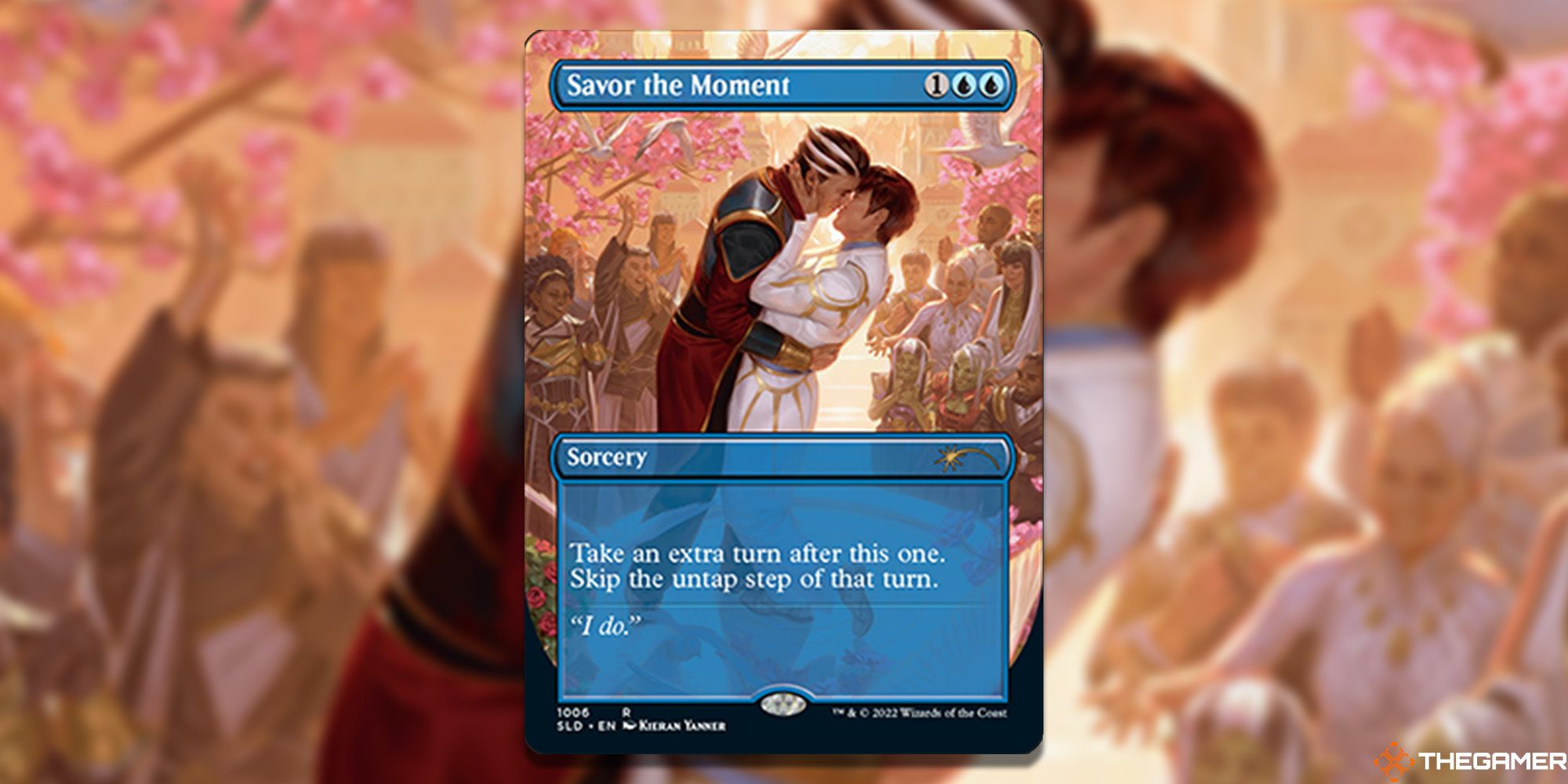 One of Magic's first canonically gay Planeswalkers was Ral Zarek, and this card shows him finally marrying his long-term partner Tomik on their home plane of Ravnica.
Collective Voyage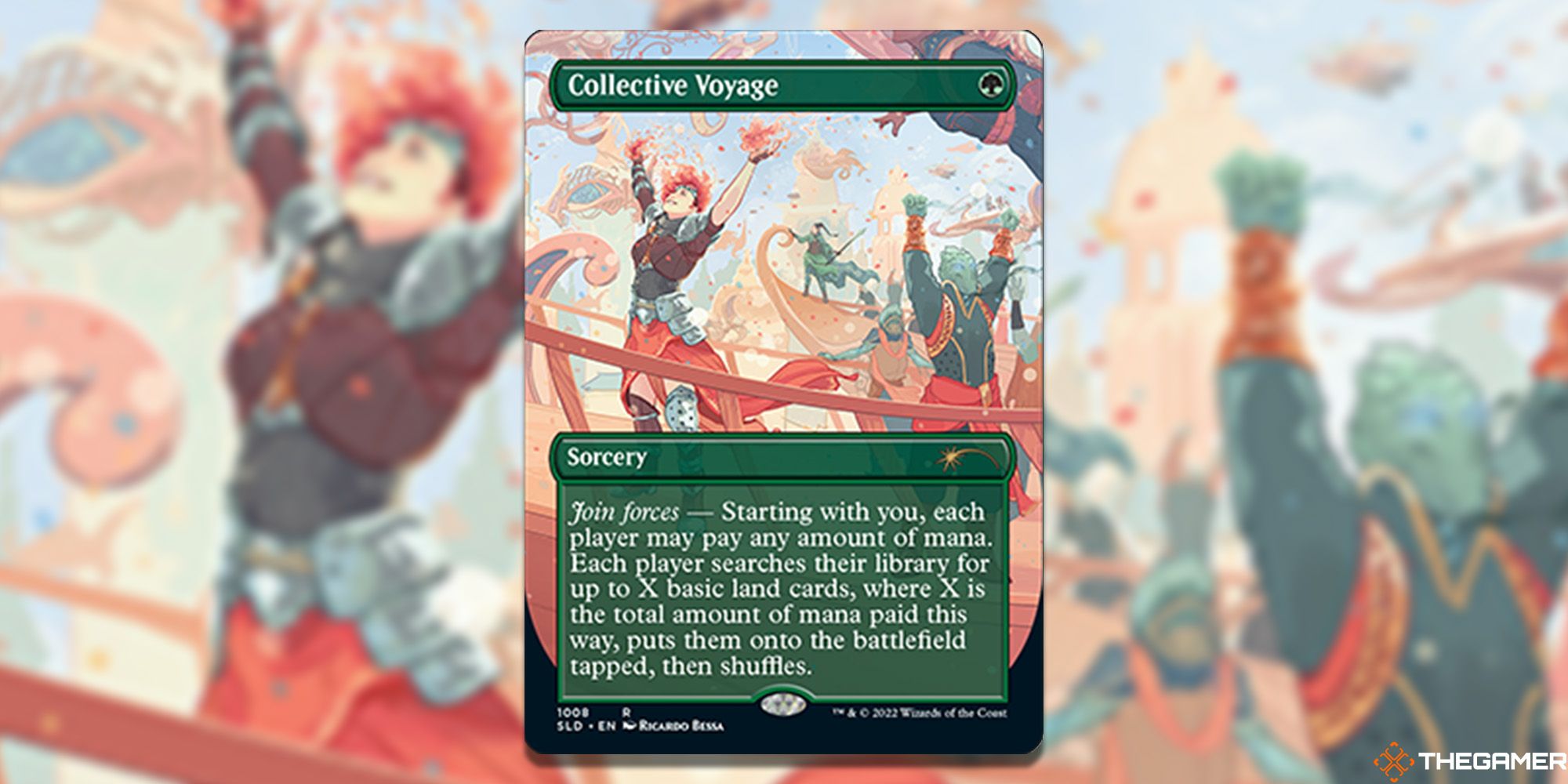 Ricardo Bessa's illustration showcases a Pride Parade on the plane of Kaladesh, with its most famous Planeswalker Chandra Nalar front and centre. Considering Chandra had her queerness retconned in the poorly-received War of the Spark novels, and then re-introduced in the Innistrad: Crimson Vow story, it's nice to see her out and proud here.
Bearscape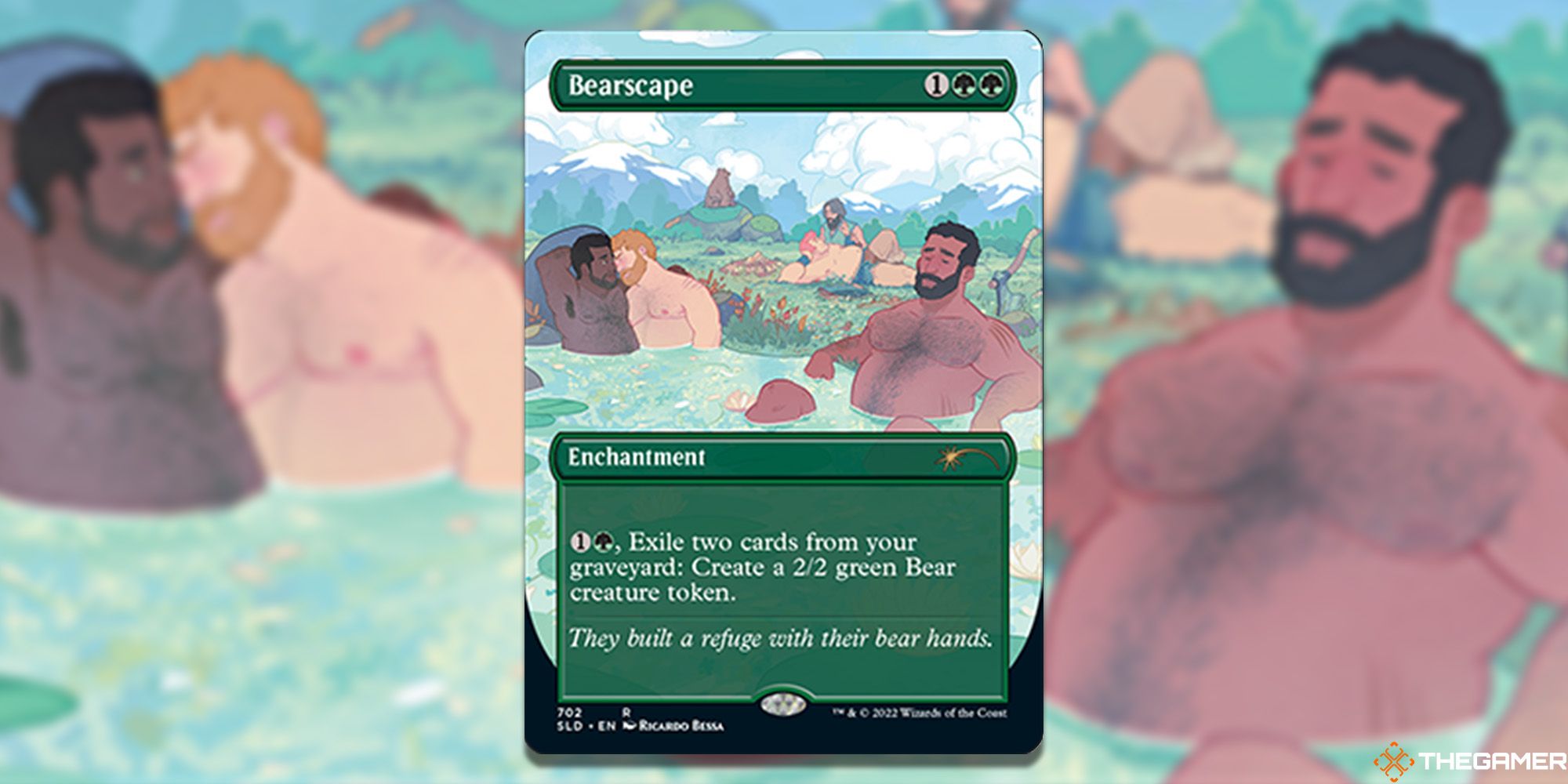 People are going to see this one as a joke because of the obvious bear pun, but, as a fat gay guy who often gets mistaken as 'a bear', it's nice to see this kind of diverse body representation in a queer Magic product. There are also lots of references to the original Bearscape art in 2001's Odyssey set, such as the bears in the clouds.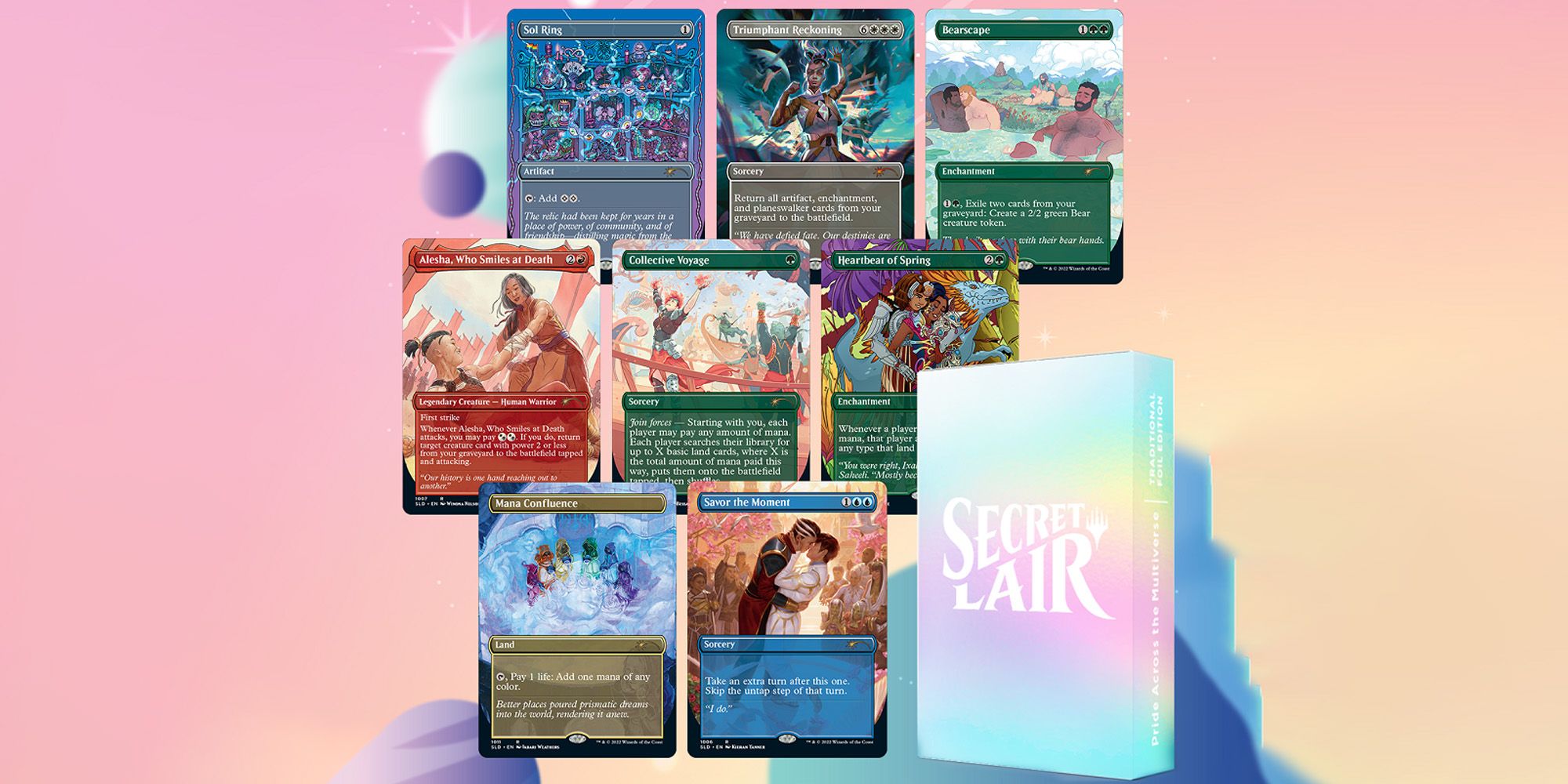 All eight cards are full-art borderless printings and will be available in both non-foil ($39.99/£39.99) and foil versions ($49.99/£49.99) through the official Secret Lair site. Each purchase also comes with a code for four sleeves in MTG Arena based on the art for Triumphant Reckoning, Collective Voyage; Alesha, Who Smiles at Death, and Mana Confluence. Like all other Secret Lair drops, this is a limited-time print-to-demand promotion. Once the sale is over, the cards will never be printed with this art again. Though it was confirmed the sale will start on May 4, an end date for it wasn't announced.
More than just a Pride-themed Secret Lair, this is a charity push to raise funds for The Trevor Project, a charity that aims to provide suicide prevention and crisis hotlines for LGBTQIA2S+ youth. According to Wizards of the Coast, "The Trevor Project is the world's largest suicide prevention and crisis intervention organization for LGBTQ young people. We believe LGBTQ young people deserve a welcoming, loving world. And we wake up every day dedicated to making that a reality".
Source: Read Full Article