In Mass Effect 2, there is a more refined way of finding resources than the original game. Now you can scan planets from aboard the Normandy and send probes down to collect various types of materials. These resources are super important as you need them to upgrade the Normandy, which is crucial to surviving the Suicide Mission at the end of the game.
However, one of the resources you need is a lot rarer than the others — Element Zero. This material doesn't appear as frequently throughout the game, so we've put together a list of all the planets you can find it on.
How To Get Resources From Planets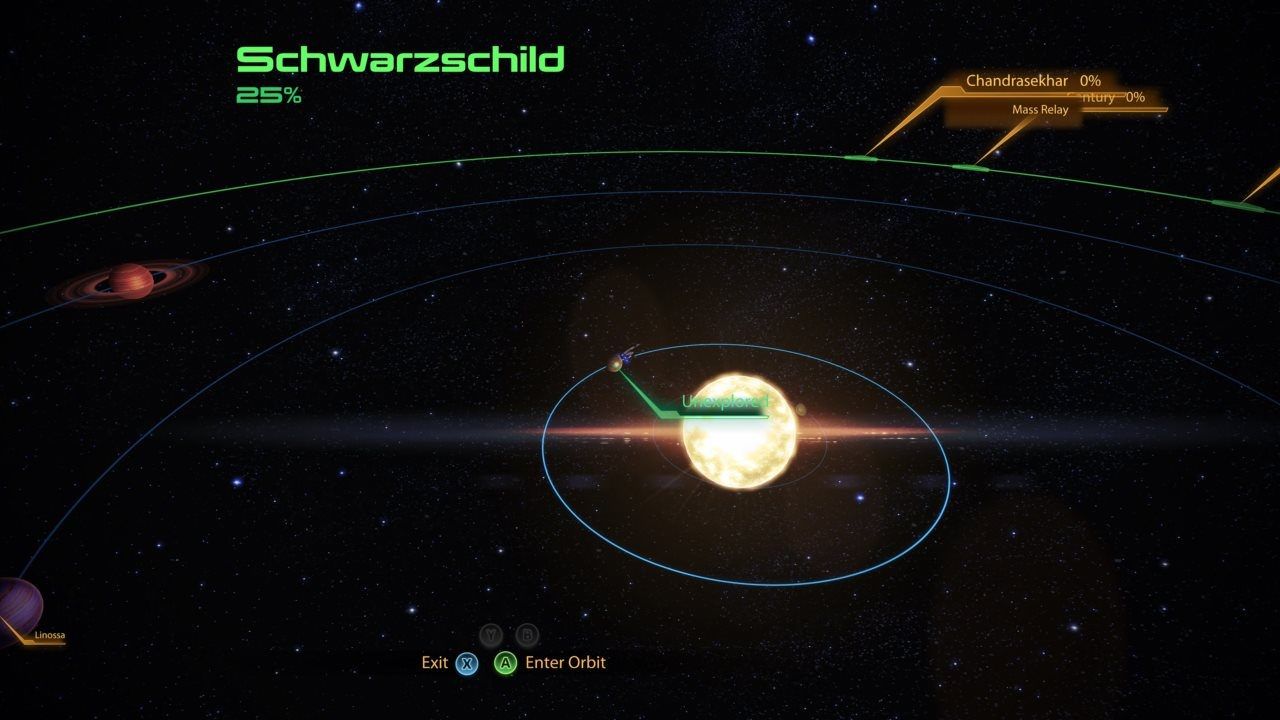 While moving around the Galaxy Map on the Normandy, you will come across various planets, both explored and not. If you Enter Orbit on a planet, you will have the option to Scan it.
When scanning, you can move your target around the planet. You'll be able to feel vibration feedback/see the spikes on the chart to the right to be able to see when you are on a good spot to send a probe. Then simply launch your probe and collect your resources. You can purchase more probes from Fuel Depots.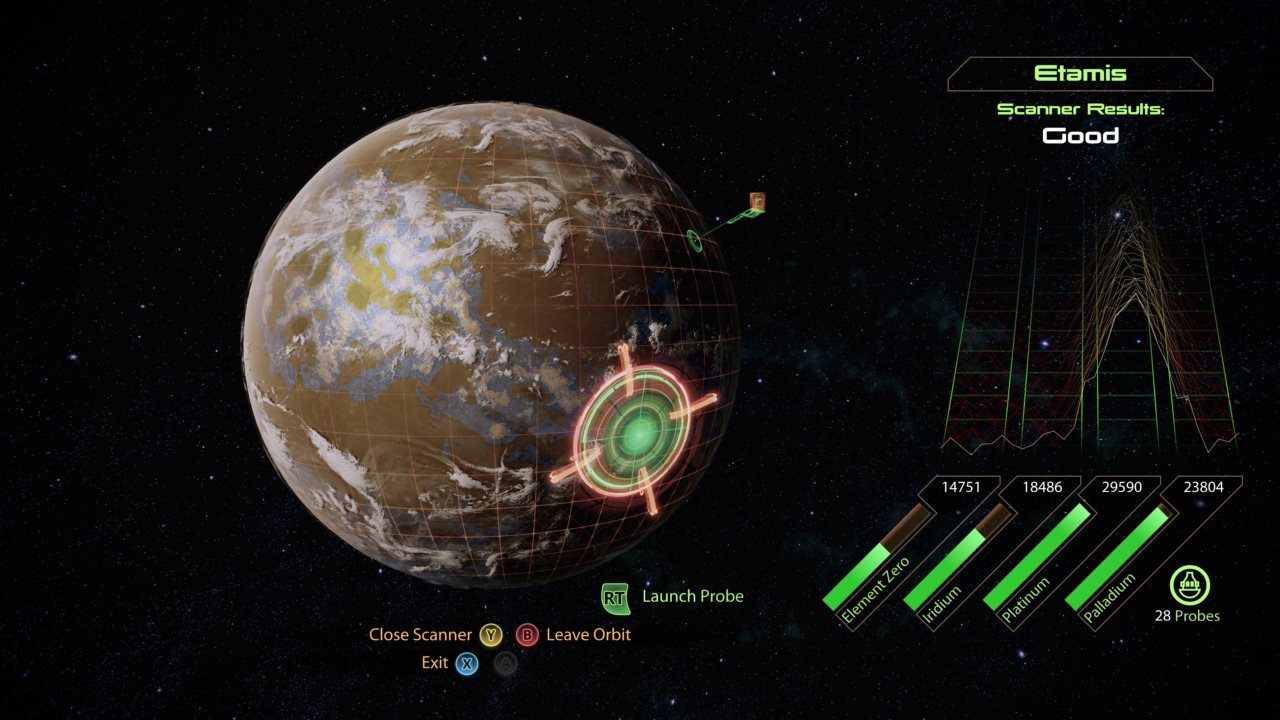 Element Zero Planets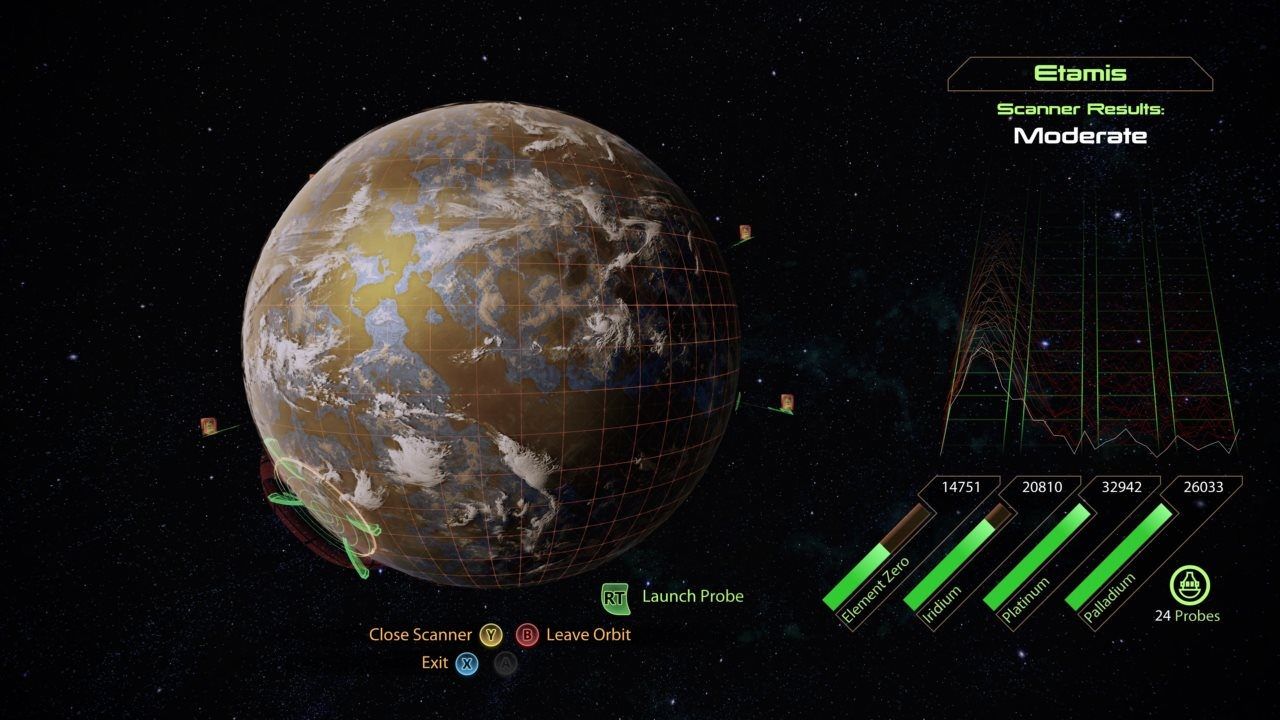 Here is a list of all planets in Mass Effect 2 that contain Element Zero listed by the clusters you can find them in. Just remember to wait for the chart to spike for this particular resource before sending a probe in.
Caleston Rift Cluster
Location: Planet Caleston in the Balor system
Available: Unlocked via the assignment Project Firewalker: Rosalie Lost or the mission Collector Ship
Crescent Nebula
Location: Planet Helyme in the Zelene system
Available: Unlocked via the mission Horizon
Location: Planet Tarith in the Lusarn system
Available: Unlocked via the mission Horizon
Eagle Nebula
Location: Planet Anhur in the Amun system
Available: Available immediately
Location: Planet Sekhmet in the Amun system
Available: Available immediately
Location: Planet Preying Mouth in the Relic system
Available: Available immediately
Far Rim
Location: Planet Gotha in the Dholen system
Available: Unlocked via the mission Horizon
Hades Nexus
Location: Planet Bothros in the Hekate system
Available: Unlocked via the assignment Project Firewalker: Volcano Station or from purchasing the Hades Nexus Star Chart from Baria Frontiers store on Illium
Location: Planet Dobrovolski in the Pamyat system
Available: Unlocked via the assignment Project Firewalker: Volcano Station or from purchasing the Hades Nexus Star Chart from Baria Frontiers store on Illium
Location: Planet Gei Hinnom in the Sheol system
Available: Unlocked via the assignment Project Firewalker: Volcano Station or from purchasing the Hades Nexus Star Chart from Baria Frontiers store on Illium
Hawking Eta
Location: Planet Etamis in the Hawking Eta system
Available: Unlocked via the assignment Project Firewalker: Rosalie Lost or the mission Collector Ship
Hourglass Nebula
Location: Ansuz in the Sowilo system
Available: Unlocked via the mission Lair of the Shadow Broker
Krogan DMZ
Location: Planet Rothla in the Dranek system
Available: Unlocked via the mission Mordin: Old Blood or Grunt: Rite of Passage, of via the Firewalker content
Location: Planet Mantun in the Nith system
Available: Unlocked via the mission Mordin: Old Blood or Grunt: Rite of Passage
Minos Wasteland
Location: Planet Invictus in the Caestus system
Available: Unlocked by purchasing the Minor Wasteland Star Chart from Baria Frontiers store on Illium
Nubian Expanse
Location: Planet Yamm in the Kalabsha system
Available: Unlocked via the mission Jack: Subject Zero
Omega Nebula
Location: Planet Eingana in the Amada system
Available: Unlocked via the assignment Normandy Crash Site
Location: Planet Nearog in the Batalla system
Available: Available immediately
Location: Planet Thunawanuro in the Batalla system
Available: Available immediately
Pylos Nebula
Location: Planet Siano in the Dirada system
Available: Unlocked by purchasing the Pylos Nebula Star Chart from Baria Frontiers store on Illium
Location: Planet Boro in the Satent system
Available: Unlocked by purchasing the Pylos Nebula Star Chart from Baria Frontiers store on Illium
Location: Planet Raisaris in the Satent system
Available: Unlocked by purchasing the Pylos Nebula Star Chart from Baria Frontiers store on Illium
Rosetta Nebula
Location: Planet 2175 Aeia in the Alpha Draconis system
Available: Unlocked via the mission Jacob: The Gift of Greatness
Location: Planet Joab in the Enoch system
Available: Unlocked via the mission Jacob: The Gift of Greatness
Location: Planet Laban in the Enoch system
Available: Unlocked via the mission Jacob: The Gift of Greatness
Location: Planet Mizraim in the Enoch system
Available: Unlocked via the mission Jacob: The Gift of Greatness
Sigurd's Cradle
Location: Planet Watson in the Skepsis system
Available: Unlocked via the assignment N7: MSV Strontium Mule
Location: Planet Sanctum in the Decoris system
Available: Unlocked via the assignment N7: MSV Strontium Mule
Shadow Sea
Location: Planet Prospect in the Iera system
Available: Unlocked via the mission Horizon
The Phoenix Massing
Location: Planet Ekuna in the Salahiel system
Available: Unlocked via the mission Legion: A House Divided, or the assignments Overlord or Project Firewalker: Rosalie Lost
Location: Planet Echidna in the Typhon system
Available: Unlocked via the assignment Overlord
Location: Planet Moros in the Typhon system
Available: Unlocked via the assignment Overlord
The Shrike Abyssal
Location: Talis Fia in the Urla Rast system
Available: Unlocked via the assignment N7: Blood Pack Communications Relay or by purchasing The Shrike Abyssal Star Chart from Baria Frontiers store on Illium
Location: Tosal Nym in the Xe Cha system
Available: Unlocked via the assignment N7: Blood Pack Communications Relay or by purchasing The Shrike Abyssal Star Chart from Baria Frontiers store on Illium
Location: Zada Ban in the Xe Cha system
Available: Unlocked via the assignment N7: Blood Pack Communications Relay or by purchasing The Shrike Abyssal Star Chart from Baria Frontiers store on Illium
Titan Nebula
Location: Planet Capek in the Haskins system
Available: Unlocked via the assignment N7: Abandoned Research Station
Vallhallan Threshold
Location: Planet Garvug in the Paz system
Available: Unlocked via the mission Tali: Treason
Location: Asteroids Farlas, Kakabel, and Israfil in the Micah system
Available: Unlocked via the mission Tali: Treason
Source: Read Full Article