Some burger fans in the UK are likely still reeling following the removal of the Chicken Legend from the McDonald's menu, the new McCrispy taking its place. Well, the fast-food giant is now running a competition to celebrate the new sandwich's arrival and the grand prize is a Maccy D's themed gaming chair. A makegood for those of you still mourning the loss of the Legend.
Well, actually, the chair will only be consoling one of you since what McDonald's describes as the "McCrispy Ultimate Gaming Chair" is in very short supply. There are only four in the world, and only one of them is on the line in this competition. Speaking of which, the competition is now open. You can participate by heading to the McDonald's Facebook page between now and 23:59 GMT on November 13, 2022.
The very limited edition chair has more than just black and yellow leather and some golden arches branding. There's a place to put your fries, two holders for dips, and even a hot box that will keep your burger warm while gaming. The chair also comes with two reusable McCrispy napkins, plus you can swap the armrests around depending on whether you're left or right-handed. It's also wipe-clean since it has been specifically designed for its user to eat fast food in it.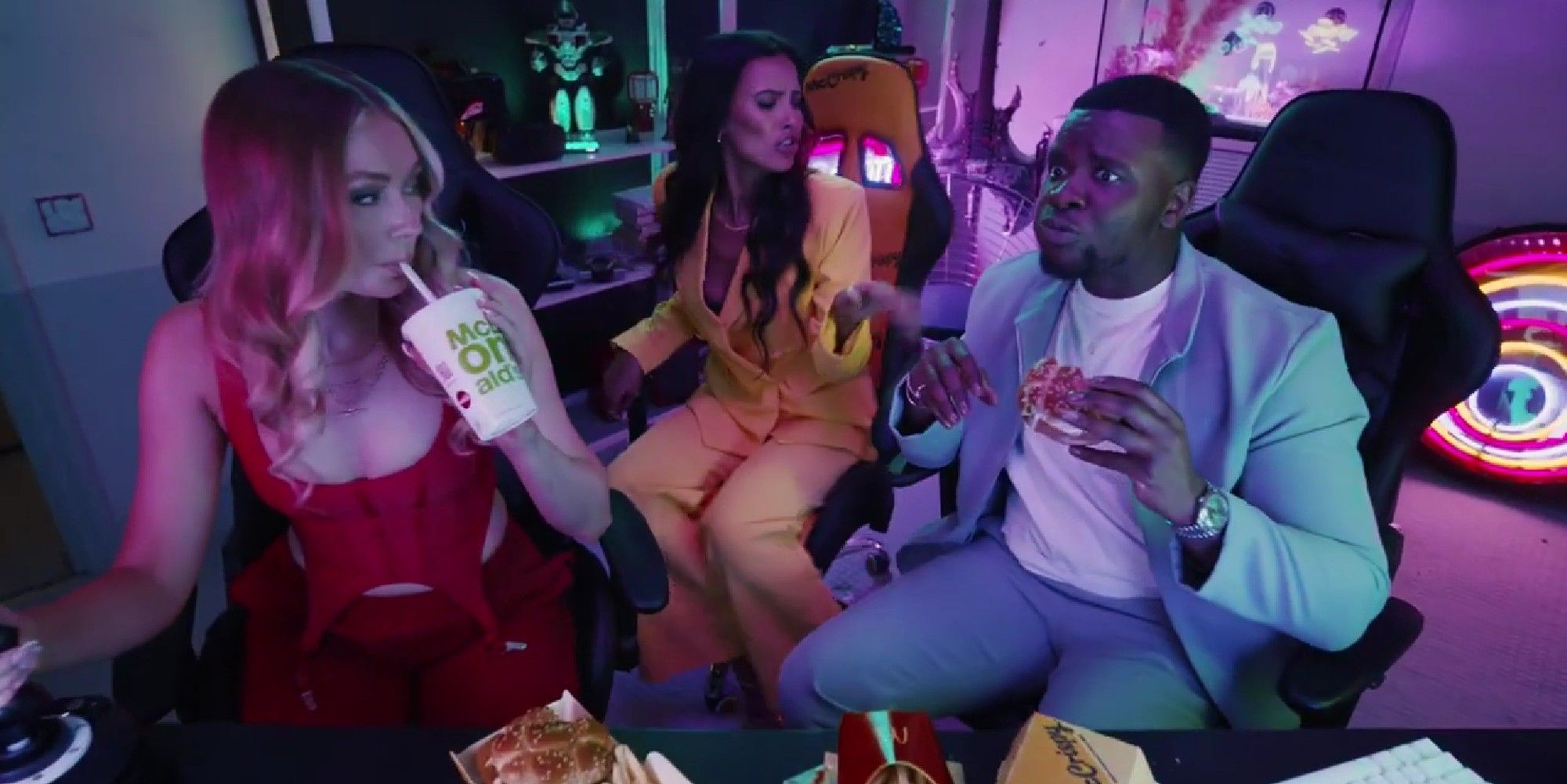 Even though four of them exist, this will be the only one that is given to a member of the public. Manny owns another, and Elz The Witch has got one too. No mention of where the fourth chair might be. Perhaps that's the one Maya Jama was shown sitting on in the recent McCrispy ad, and also the one that was used for the chair's photoshoots. The one being given away needs to be unused. Nothing worse than sitting in someone else's Big Mac sauce.
An almost one-of-a-kind gaming chair isn't the only way McDonald's has been dipping its toe into the video game world recently. An Overwatch 2 collab with its Australian restaurants is ongoing, and Pokemon cards returned to McDonald's Happy Meals in the UK earlier this year.
Source: Read Full Article