MultiVersus' daily peak player count has dropped below 1,000 for the first time since the game launched, marking a 99 percent decrease from the peak player count at launch.
When MultiVersus launched its open beta back in July, it quickly became the next big thing, hitting 20 million players just a month after launching and having a clear roadmap of characters and additions that kept the community excited and speculating about what was next. Leaks indicated that Season 2 would be just as promising but a lack of communication and content seems to have tired players out, as the player count has seen a massive hit.
As reported by VGC, SteamDB shows that MultiVersus' peak daily player count dropped below 1,000 players for the first time on Monday, hitting a peak of 986 players. Compared to its highest peak daily player count of 153,433 on its second day of release, that means MultiVersus has lost 99 percent of its player base in the seven months since it launched, which is a pretty drastic drop.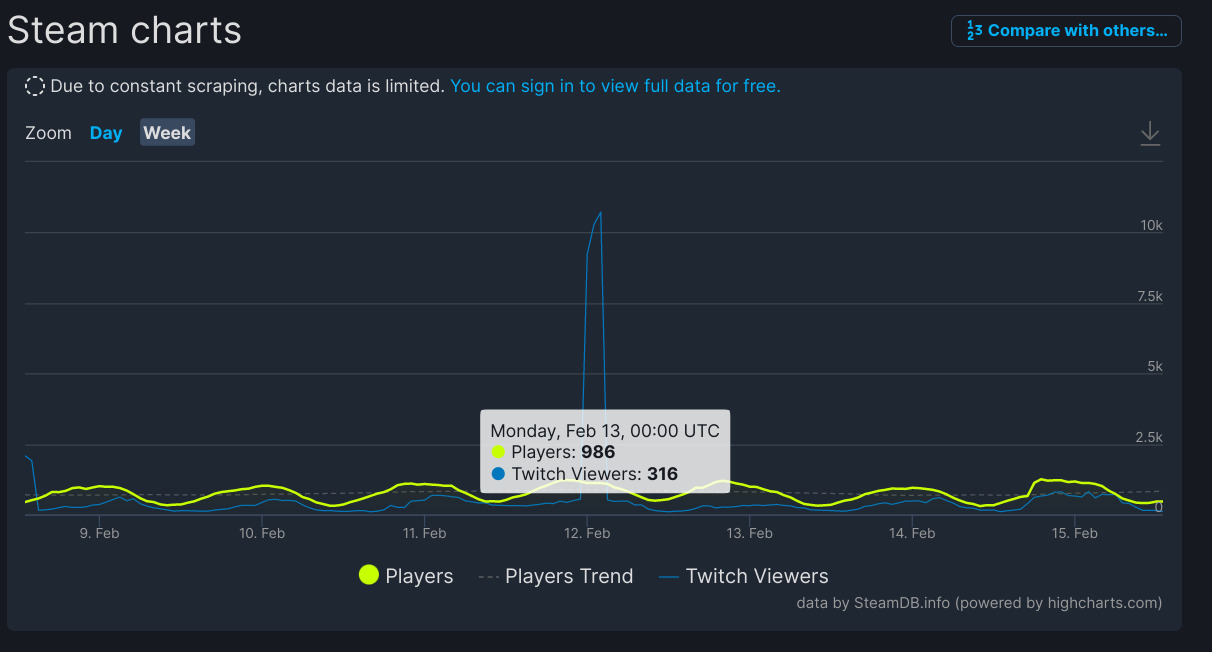 Although this is undeniably sad to see for fans of Warner Bros. platform fighter, it doesn't come as too much of a surprise. Back in December, we reported that MultiVersus had lost 37 percent of its playerbase for the fifth month in a row. The writing was on the wall for that percentage to increase over time, which is exactly what happened thanks to Season 2's lack of content.
So far, Season 2 has consisted of a few timed events, a single new character, Marvin the Martian, who wasn't the hard hitter he needed to be, and a new stage based on Game of Thrones. When compared to Season 1's six new characters, it's a pretty big drop and something that players have been vocal about.
Combine that with the recent focus on timed events with expensive skins, Ranked mode being added and removed several times over, a lack of communication about plans from Player First Games, and Season 2 being extended by a month (seemingly with no new content to come in that time), and there's simply not much keeping players around right now.
Here's some MultiVersus fanboy copium for you, but it's worth mentioning that this count only shows the player count for Steam, not PlayStation and Xbox. It's possible that the playerbases mentioned there are a little bit more healthy, although all of the issues mentioned above suggest that might not be the case.
It goes without saying, but Season 3 is going to need to do a lot to try and get that player count a bit higher. We know from leaks that a few of the characters we can expect to be added soon include Joker, Pickle Rick, the Wicked Witch, and Beetlejuice, but there are plenty of heavy hitters in the Warner Bros. roster that could bring players back on board.
Source: Read Full Article