The Bearded Ladies, the developer that created the weird but well-loved tactical adventure game Mutant Year Zero: Road to Eden, announced a new entry into the genre: Corruption 2029.
The budget-priced game, which will cost players just $20, takes place in a near-future USA where "corruption" has laid the country low, and it's up to you and your squad of heavily-augmented soldiers to "protect New America."
The "corruption" in this case appears to refer to a kind of body-horror-inducing force, which warps people's flesh into twisted mockeries of what it once was.
There isn't much information available about the game's features, besides what appears to be a heavy emphasis on stealth and combat similar to that of X-COM, but the game promises to be a "hardcore tactical game that should test the mettle of even the most experienced tactical gamers."
What we can discern from the trailer is that you're leading a team of cybernetic soldiers outfitted with high-tech gear, including drones, some sort of cloaking device, and an arsenal of high-powered weapons that can not only destroy your enemies, but can burn, penetrate, and damage the environments that you find yourself fighting on.
Your enemies appear to be a highly-organized military force that, presumably, has something to do with the plague afflicting the nation.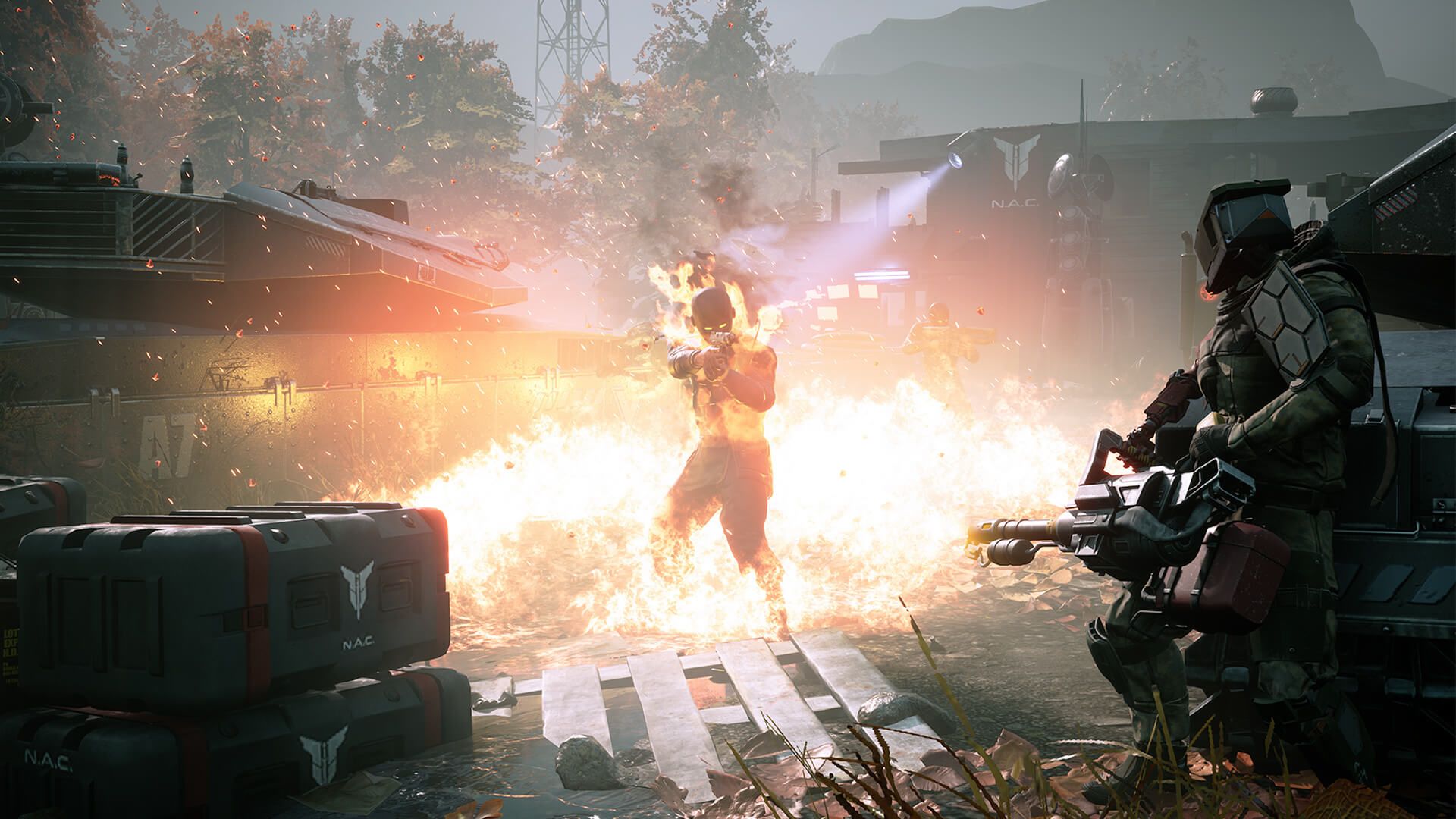 The game's atmosphere doesn't seem quite as strange as what we saw in Mutant Year Zero, sticking with familiar sci-fi and horror tropes rather than going off the deep end with heavily-armed anthropomorphic pigs, ducks and foxes. However, The Bearded Ladies have shown that they know how to make a compelling tactical stealth game and a well-crafted atmosphere, so it still might be worth keeping an eye on.
We'll just have to wait in order to see how well The Bearded Ladies pull this one off– but we won't have to wait long. The game will be available later this month, with a release date slated for February 17. It'll be available for purchase on the Epic Games Store.
Source: Read Full Article