With NBA 2K21's next-gen version launching beside the Xbox Series X and PS5, there are thousands of new games hoping in. The MyTeam mode 2K delivers in its NBA 2K series is similar to that of Electronic Arts' Ultimate Team mode in Madden and FIFA, drawing just as much interest and criticism.
The Los Angeles Lakers are the reigning NBA champions, but who are the best players you can get for the purple and gold in MyTeam?
10

Pau Gasol (92)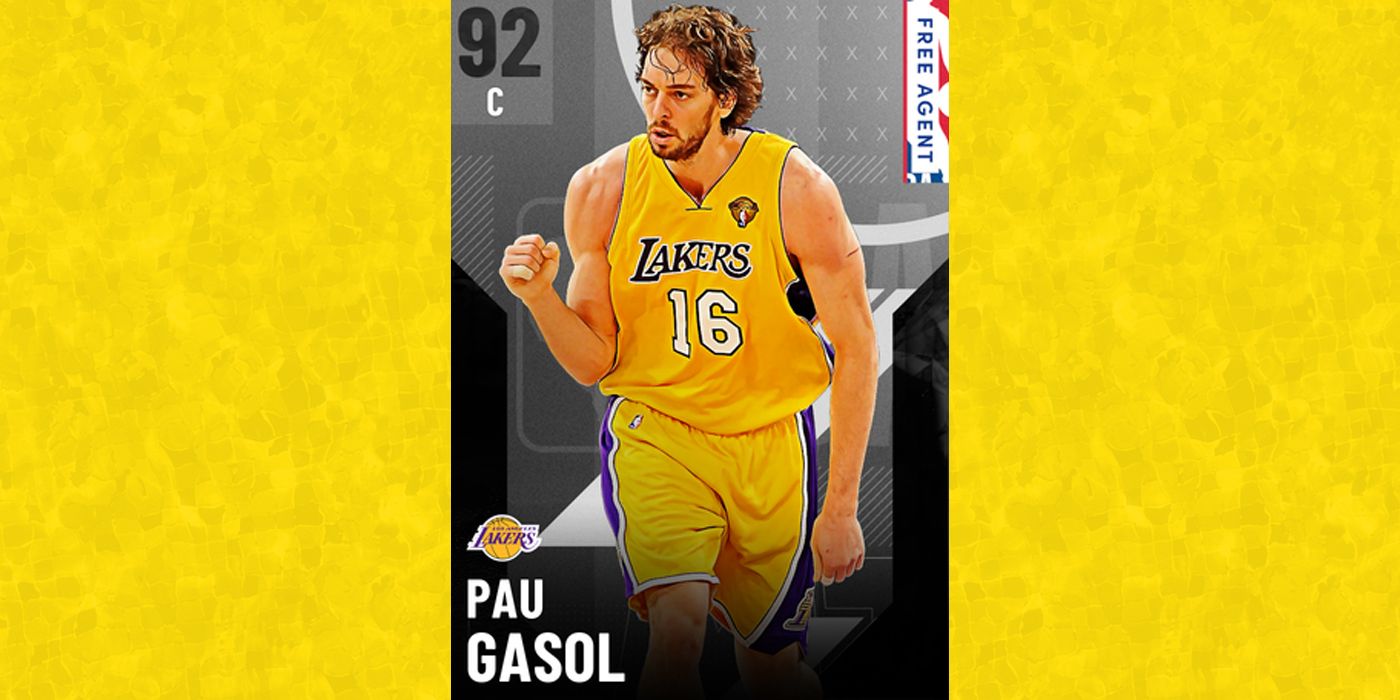 Though Pau Gasol never played at the level Shaquille O'Neal did during his time in the league, he did his part in helping Kobe Bryant win championships. His younger brother, All-Star center Marc Gasol, signed with the Los Angeles Lakers in 2020, making them the first brothers to play for the organization. Those who are planning on acquiring Gasol's 92 overall card should understand that he's a versatile and capable defending big that can score from many places on the court, who happens to have average athleticism.
9

Gail Goodrich (93)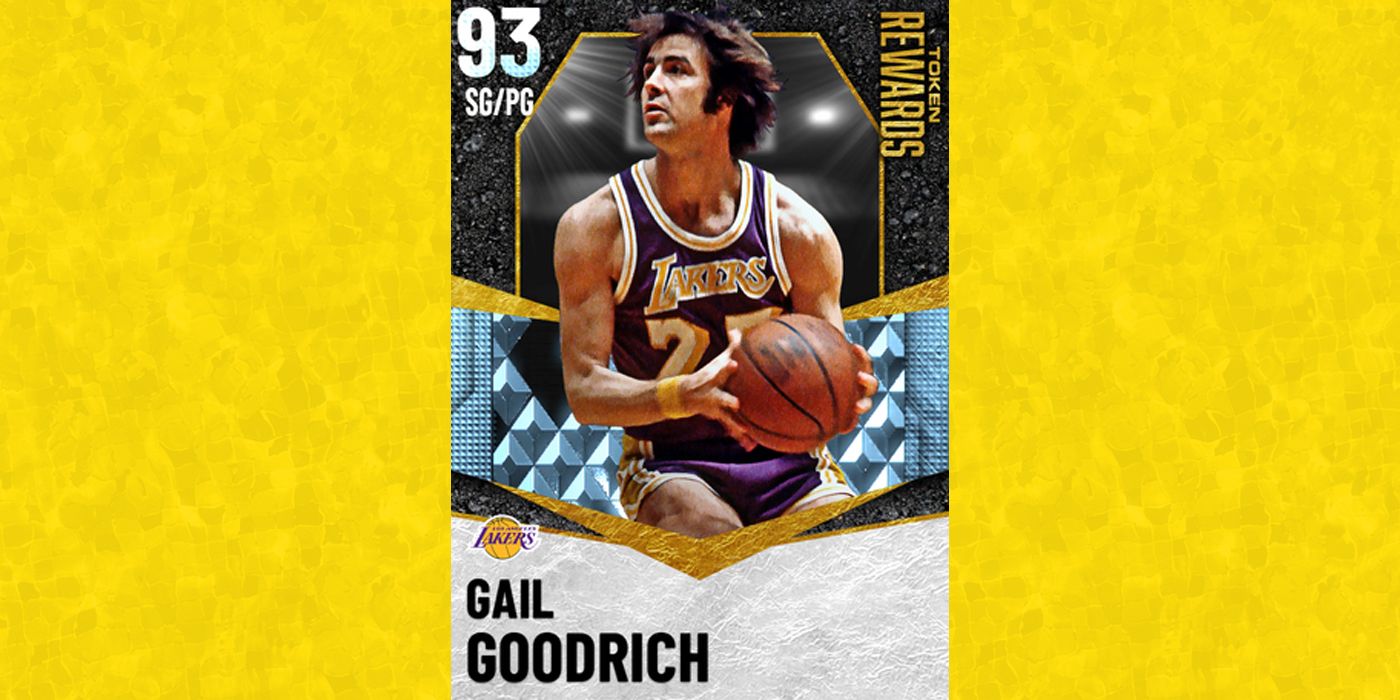 Gail Goodrich isn't a name most Los Angeles Lakers fans are familiar with, but he was an important role player for them in the 60s and 70s and helped them win the title in 1972. For his career, Goodrich averaged over 18 points a game and was selected to 5 All-Star games. His #25 jersey is retired by the organization for his contributions over his career. Goodrich receiving a 93 overall card is less about matching his NBA legacy accurately, but more so paying tribute to a consistently above-average player forgotten to time.
8

Derek Fisher (93)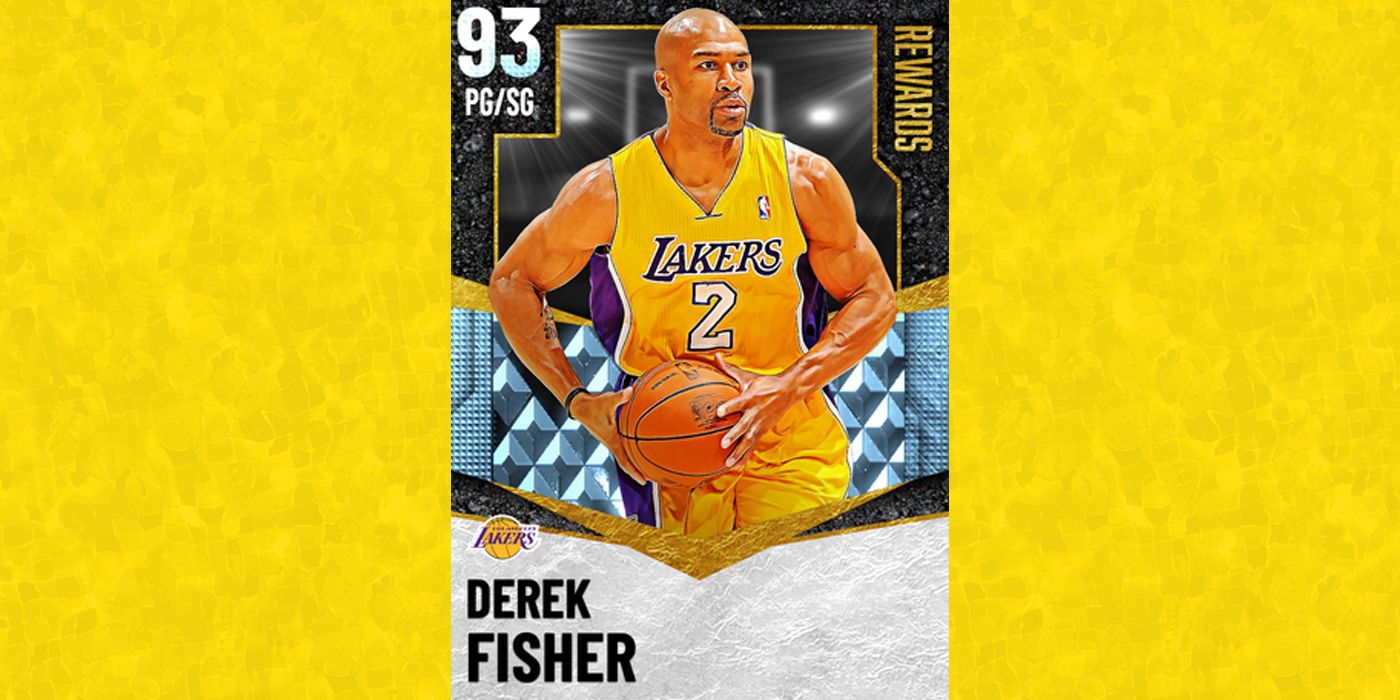 Anyone who has ever played with or against a classic Los Angeles Lakers team in NBA 2K should be familiar with Derek Fisher. As a solid 3-point shooter, it is likely the phrase "D. Fish with the 3 swish" was heard in a household in which NBA 2K was being played.
He was a crucial member of the Lakers championship squads and has made a transition into coaching in the years since. His best card is a 93 overall from the One Will Rise collection that happens to be a solid outside scorer and playmaking point guard.
7

Brandon Ingram (93)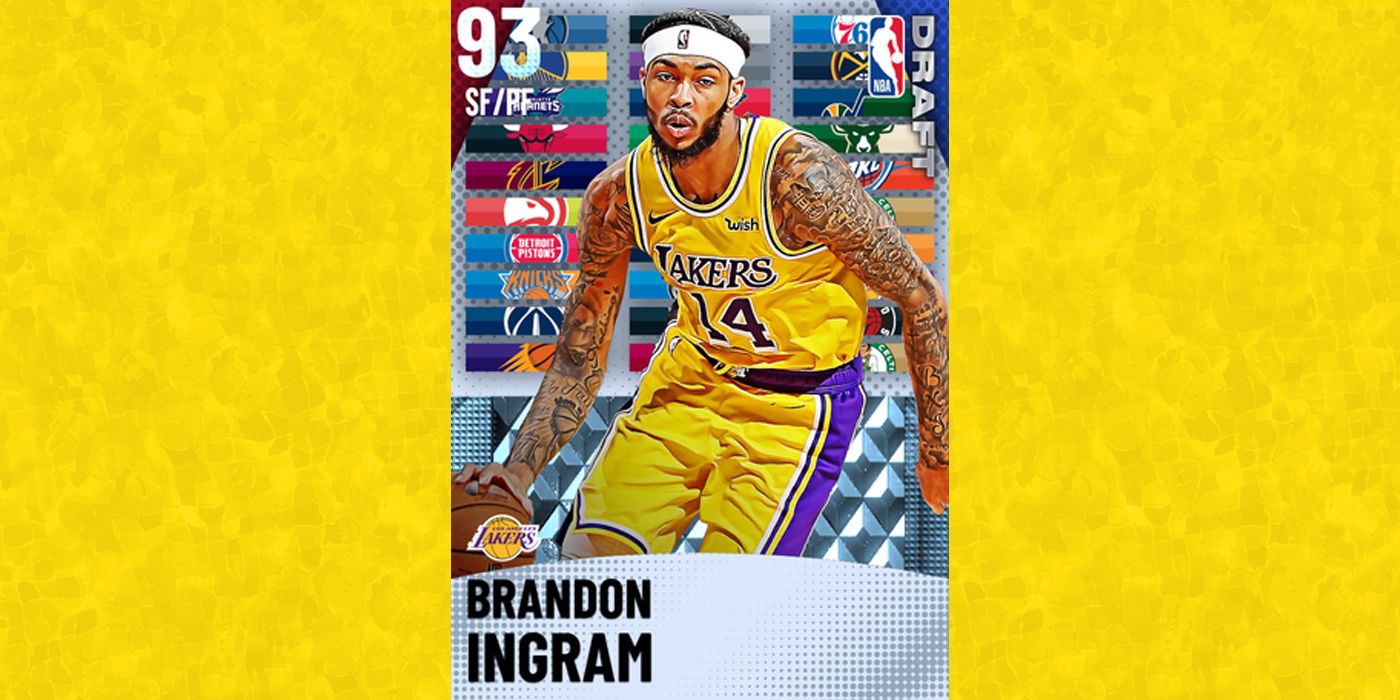 Brandon Ingram recently signed a monster extension to stay with the New Orleans Pelicans, but the lengthy wing originally made his mark in Los Angeles. Though the Lakers eventually traded Ingram to New Orleans, he managed to show the city he had a lot of untapped potential. It seems this 93 overall card is more indicative of his time in the Bayou, but that doesn't mean fans shouldn't try it out. Think of it as a way of seeing an alternate reality where Ingram grew and emerged into a superstar in Los Angeles county.
6

Anthony Davis (93)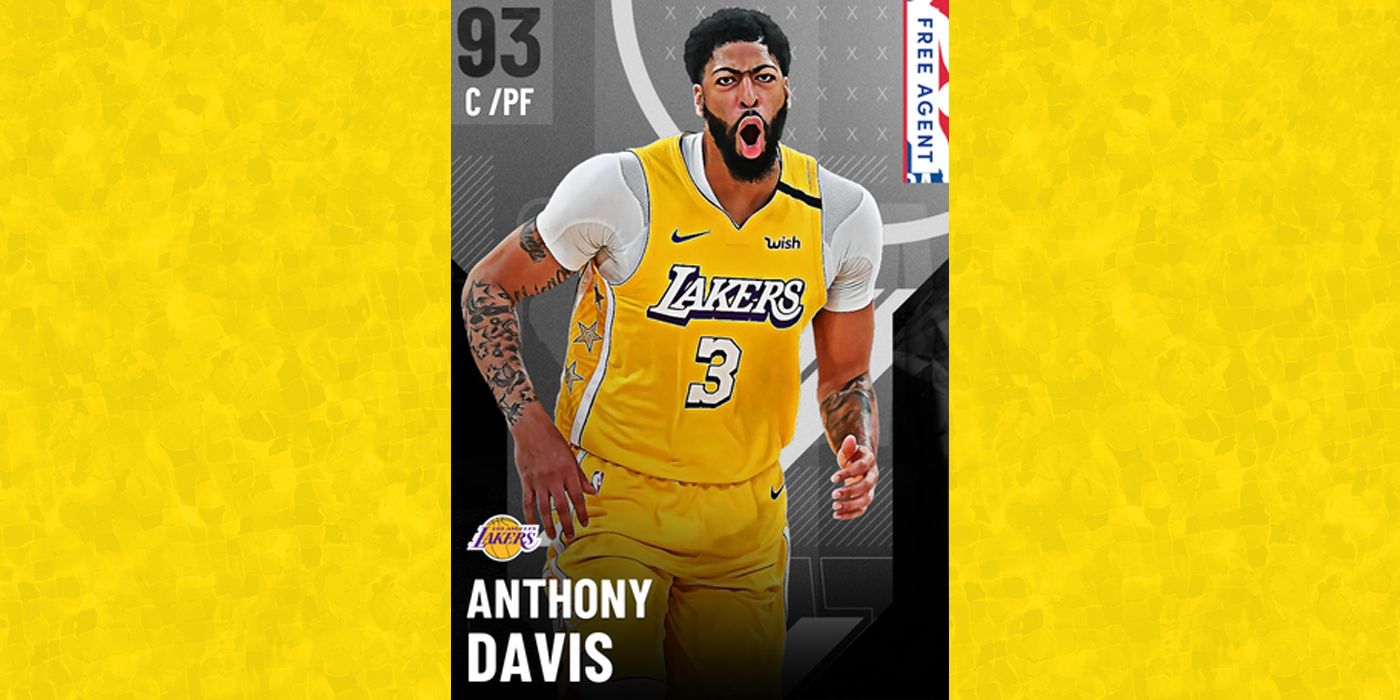 In the course of a single year, Anthony Davis has endeared himself to the Los Angeles Lakers fan base. He helped bring them a championship and did it the same year the world lost Lakers great Kobe Bryant. Fans are hoping he returns and helps LeBron James in winning back-to-back titles, but in the meantime, there's NBA 2K to play. Davis is the recipient of a 93 overall card that marks him with excellent defensive skills and rewards his rebounding ability he showed off during the championship run with a rating of 95.
5

Magic Johnson (93)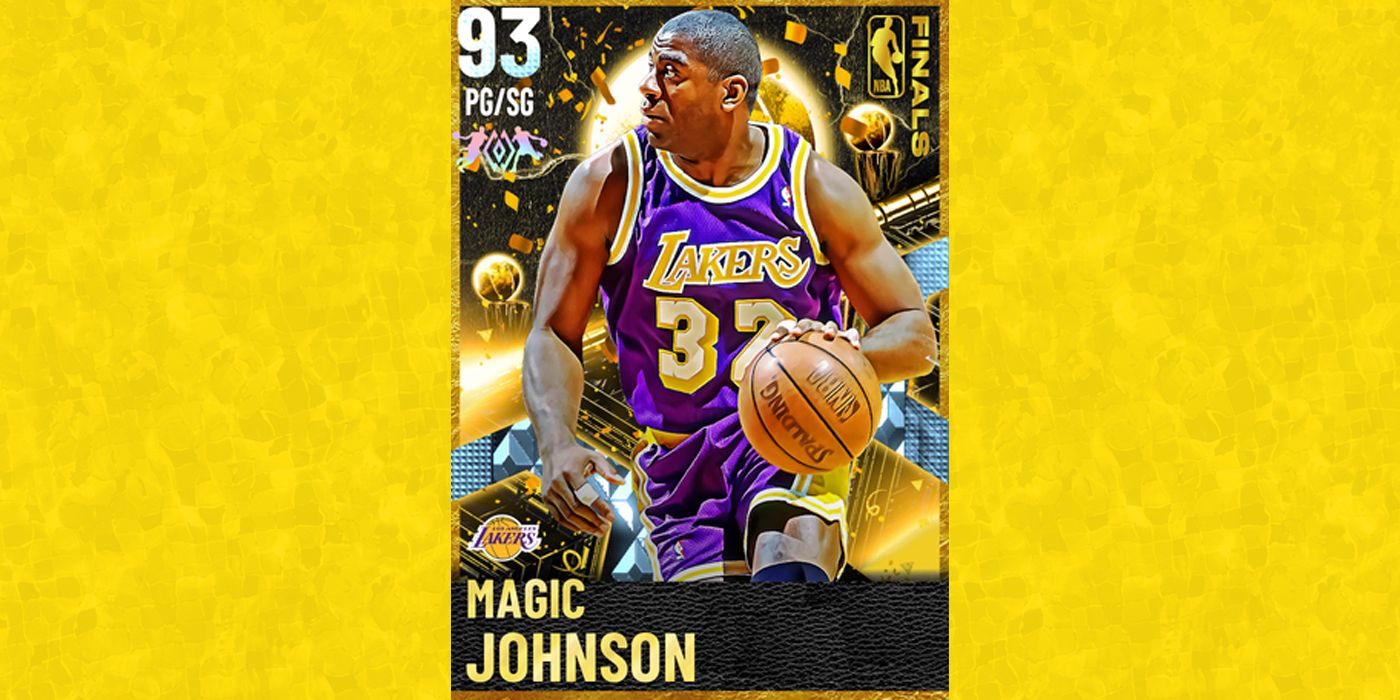 Magic Johnson is considered by many to be the greatest pure point guard of all-time and one of the best Los Angeles Lakers to ever wear the purple and gold. Fans and basketball purists wouldn't be caught dead without him in their lineup and his 93 overall card in MyTeam is worth every penny. Players can position him at either of the guard spots, and with his large frame can make a decent dent in the rebounding department. His 94 rated playmaking ability will terrorize opponents on the court as well.
4

Jerry West (94)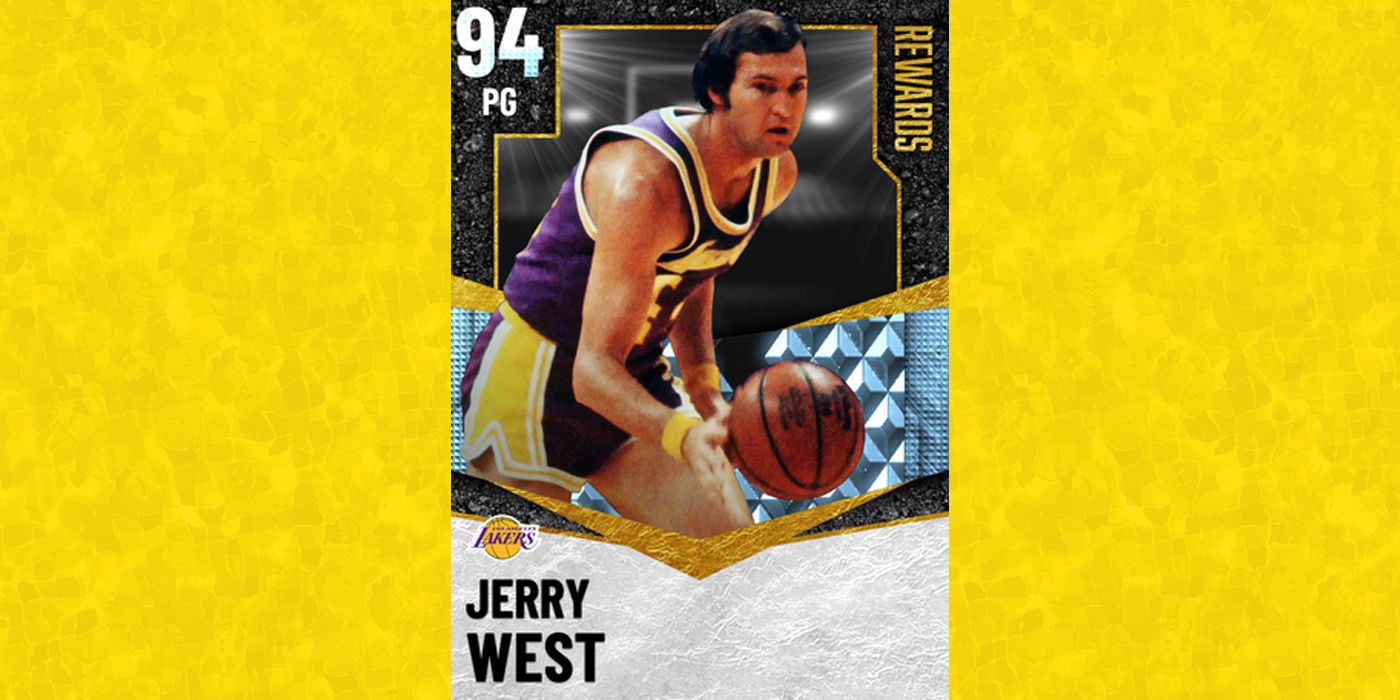 It's hard to deny the impact that Jerry West had on both the Los Angeles Lakers and the NBA as a whole. He happens to be the man who is immortalized on the official logo of the NBA.
West can do a lot of things on the court from the point guard position and has underrated athleticism for a guy who played in the 70s. His 94 overall card in NBA 2K21's MyTeam is an excellent ball-handler and can finish at the rim in almost any situation. Just don't expect him to be grabbing many rebounds or defending inside the paint.
3

George Mikan (95)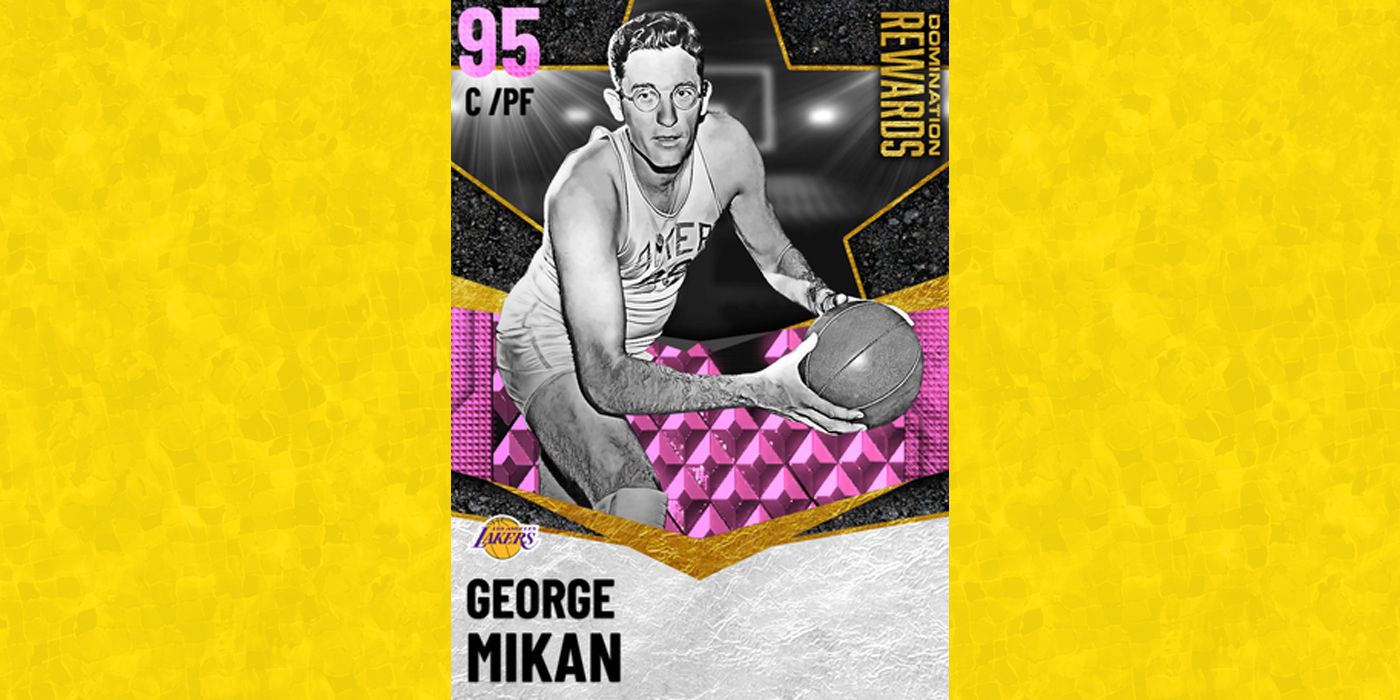 George Mikan is as old school as it gets when looking back at the history of the Los Angeles Lakers. He played and coached for them in the 50s when the team was still the Minneapolis Lakers. For his career the man nicknamed Mr. Basketball averaged 23 points and 13 rebounds a game in the NBA. Most of his legacy was built in the NBA, despite starting in the NBL. His 95 overall MyTeam card is a Domination mode reward and is a bit undersized for the center position as he stood at around 6'10".
2

Elgin Baylor (95)
Very rarely are there greats in any given sport who manage to miss out on winning championships the way Elgin Baylor did. He managed to be an 11x All-Star, 10x All-NBA First Team, and won an NBA MVP in 1959. For his career, Baylor averaged 27 points per game, 13 rebounds, and 4 assists. He's considered by many to be the greatest NBA player to never win a title and his 95 overall card exudes that. Pairing his card with a pass-first point guard like Steve Nash or Jason Kidd could build a solid and consistent tandem for your MyTeam squad.
1

James Worthy (95)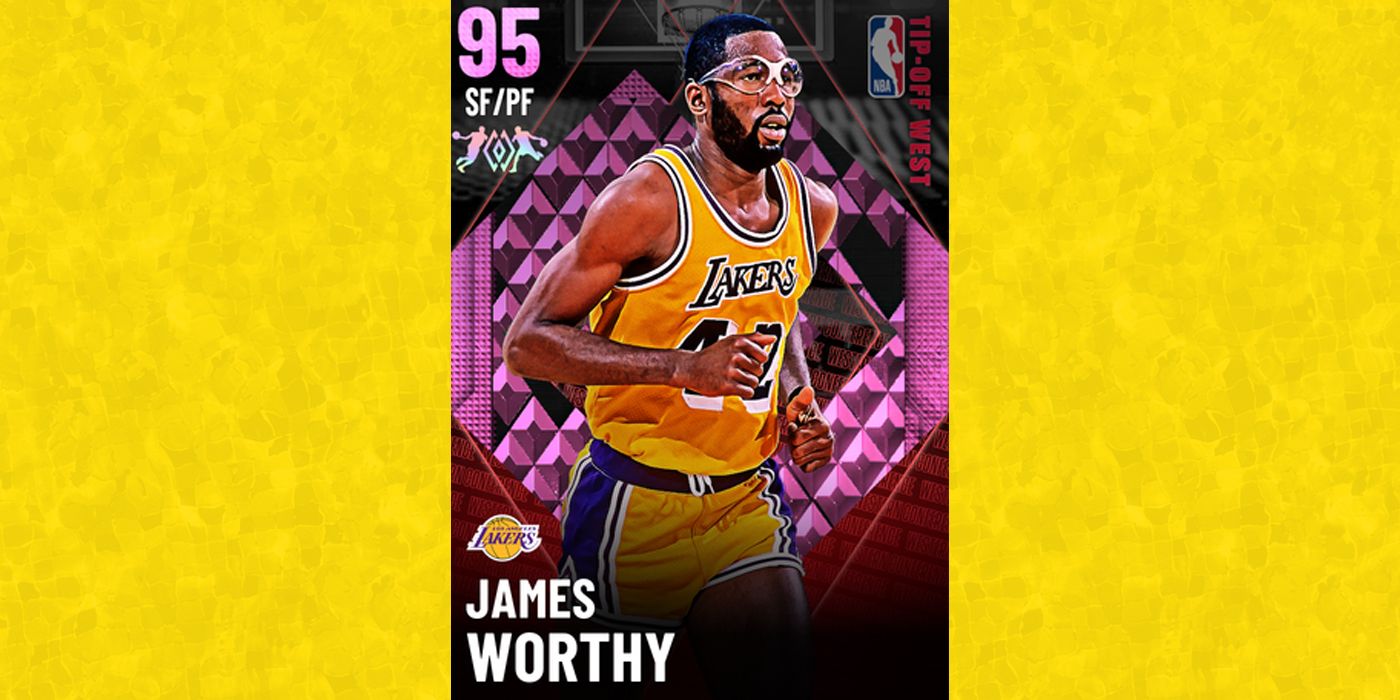 James Worthy, often referred to as "Big Game James", is more than just a Los Angeles Lakers legend. He was named as one of the 50 Greatest Players in NBA history. Considering the storied history of the league it's quite an accomplishment for #42. His 95 overall card is actually part of a dynamic duo pair with the 93 overall Magic Johnson card that was mentioned earlier. Worthy's card fits best on a team where he can just play and doesn't need to be the primary ball-handler on the offensive side of the ball.
NEXT: NBA 2K21: The 10 Best Amethyst Cards In MyTeam, Ranked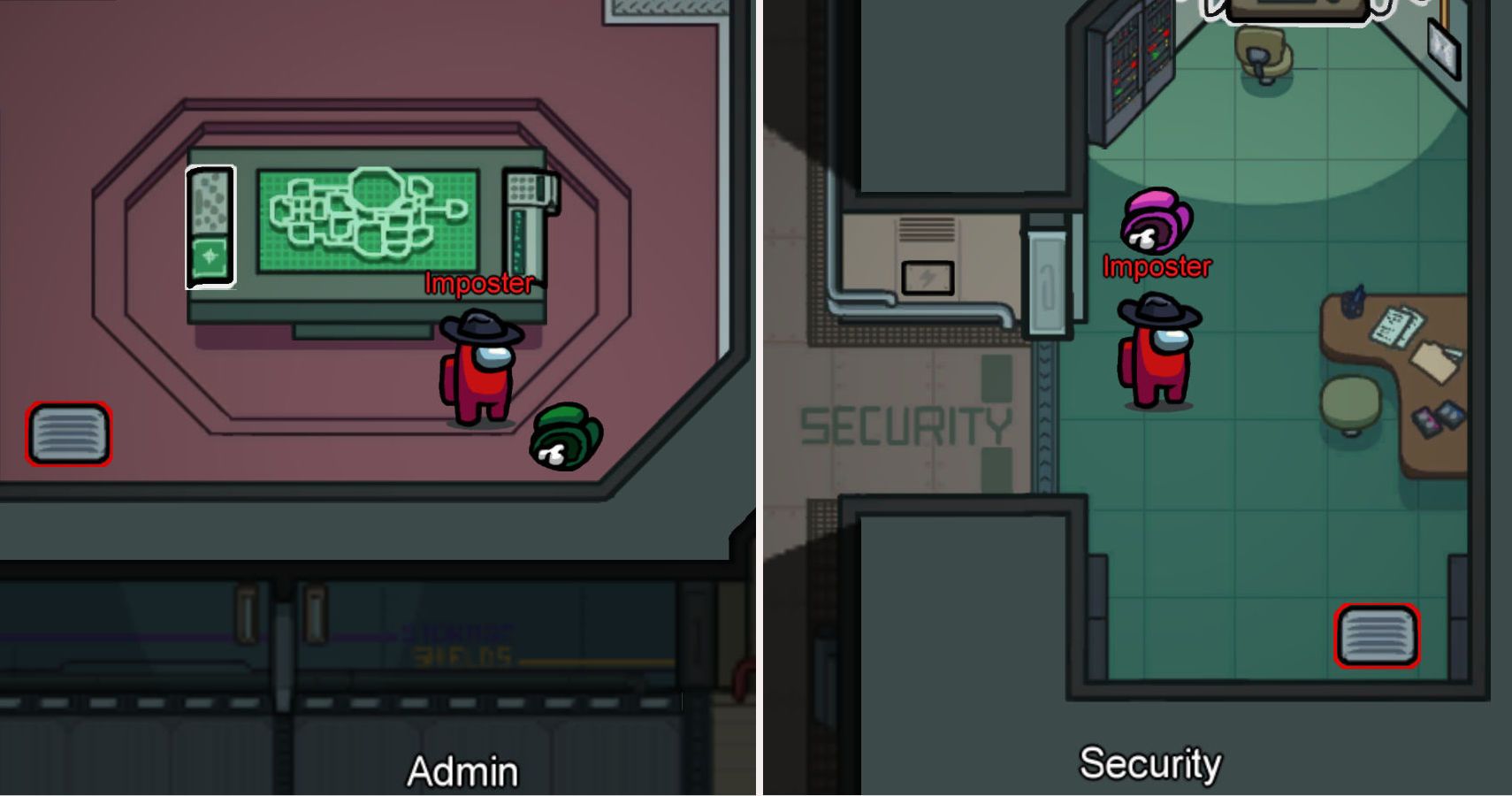 Jerrad Wyche is a writer, designer, and producer hailing from Albuquerque, New Mexico. His favorite video games include Mass Effect 2, Inside, Pokémon Soul Silver, Spelunky, and Call of Duty 4: Modern Warfare. He hosts his own weekly video game podcast at Controlled Interests and is a dedicated writer for TheGamer.
Source: Read Full Article