Need For Speed is back baby! If you're a fan of the series like me, you know it never really left, but it was lagging behind the pack a little. Heat revved the engine and now Need For Speed Unbound has shifted into fifth gear and stolen poll position. The races are as tense as they've ever been thanks to the limited restart system, Heat's namesake mechanic is back with a vengeance, and car customisation and engine swapping is here to stay. But beyond all that, the character creator shines once again.
Need For Speed – especially in its Underground era – is more well-known for the way you dress up your car, not the driver inside it, but Heat changed that. You picked from a roster of avatars and could throw on a wide range of clothes. With Unbound's new art style, blending anime cartoon flourishes with photorealism, the new protagonist is a bright, cel-shaded street kid. You can ignore their attire entirely and focus on the racing, but the story's stakes are deeply personal, and the kid has a history in Lakeside, so dressing them up to reflect that is part of the fun.
There's a lineup of diverse people to pick from, but you can tweak their looks quite a bit. You can change their head entirely, giving them far more masculine or feminine appearances entirely separate from the rest of their body, and a lot of them have strong ethnic features – gimme that big Arab nose. There's a masculine and feminine voice to choose from that you can pitch up or down, which can be applied to whichever combination of body and head you've gone for. It doesn't have prosthetics like Forza Horizon 5, but it's a pretty solid offering from a racing game.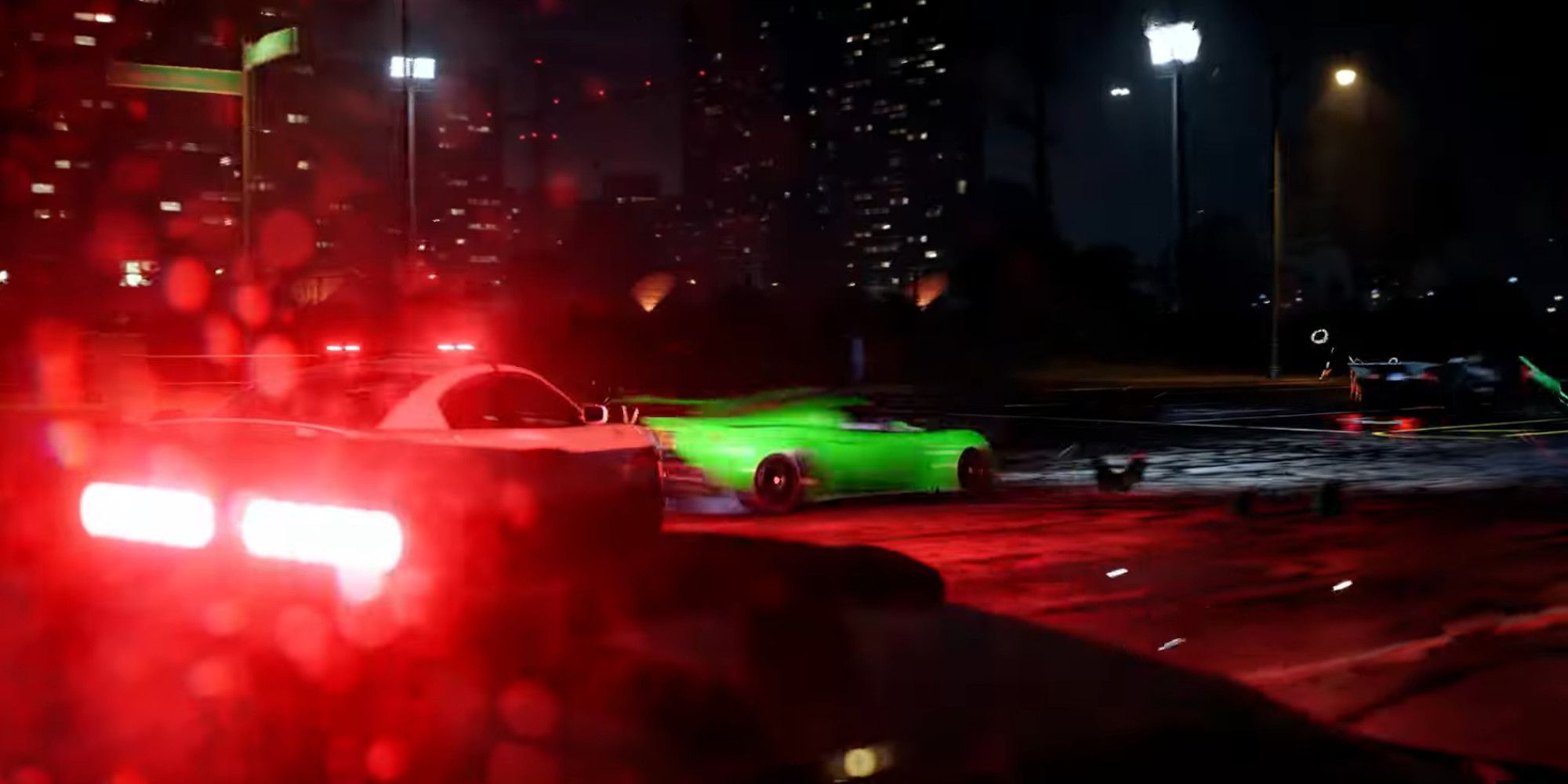 Need For Speed Unbound is leaning heavily into the culture that surrounds the street racing scene. Streetwear and designer clothes are here in abundance. You don't have much unlocked at the start, you've got to spend your hard-won cash on the freshest garms, but there's a solid enough selection to start out with. My heart jumped when I saw my exact black and white Sk8-Hi Vans, a pair of shoes I've bought and replaced since I was a teenager. I immediately equipped them alongside a pair of cargo pants and a colourful vest.
Those shoes made me finally feel like a real racer. They ground my character in reality and provide a link between the two of us and the car. Money is scarce in Unbound, but I'm finally in a place where I've got enough spare cash to invest in some new threads, but those Vans are staying on no matter what. They're mine, part of my identity. My car and character will evolve over time, but they're going to remain my trademark. I've arrived, and I'm ready to put the pedal to the metal.
Source: Read Full Article