Nintendo has applied for eight new trademarks in Japan, which could give us an insight into the company's future plans.
Trademark application and renewal is one of the biggest ways in which new games are spoiled. Square Enix's recent trademark application for Live A Live suggests that a port of the 16-bit era RPG is coming, and we've known about it for months, so any reveal won't be a surprise. These trademark applications are a necessary stage in the process of releasing games, but it makes it hard for companies to keep projects a secret throughout development.
Related: New Trademark Filed For HeroQuest Legacies By Restoration Games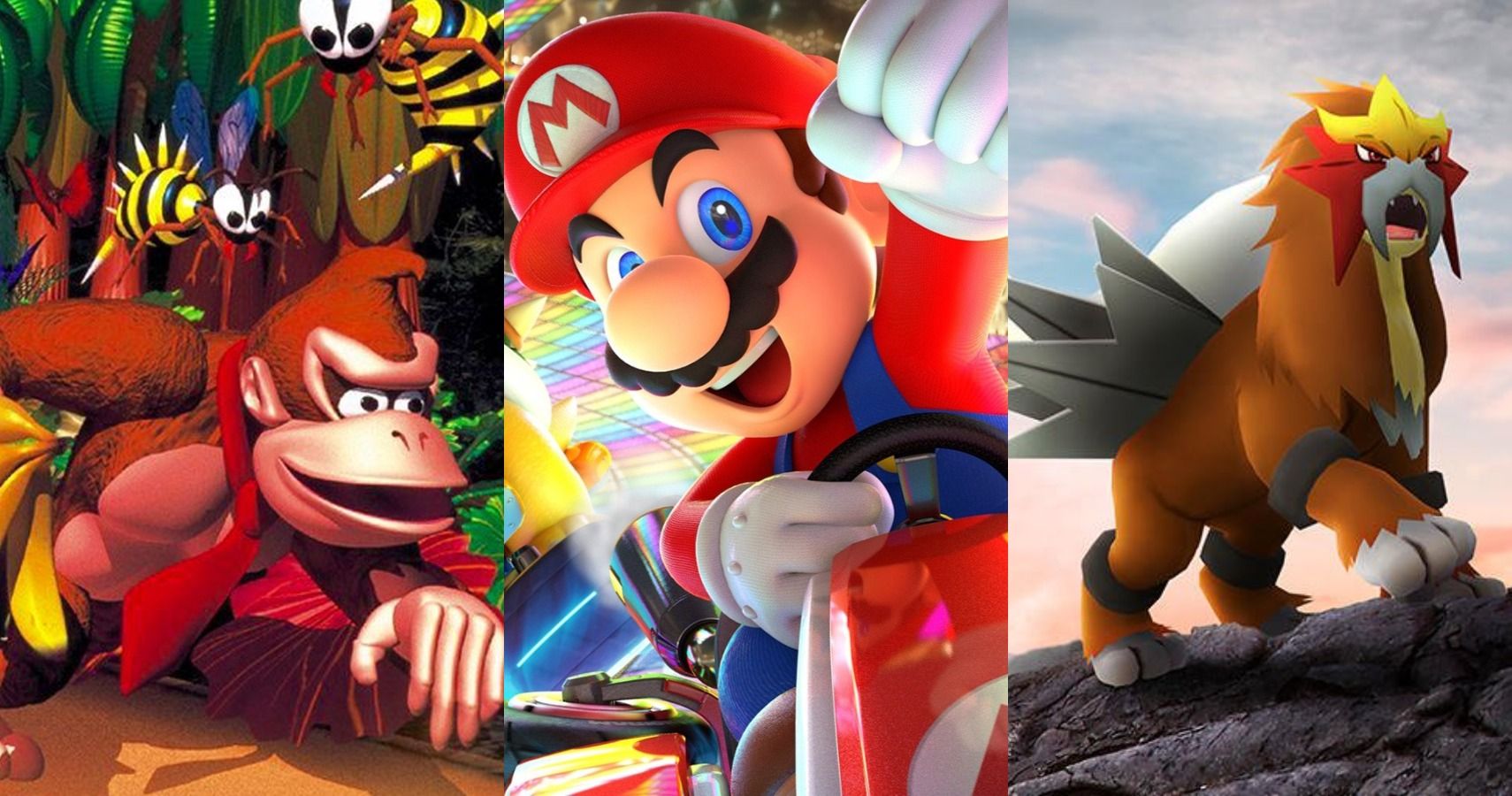 Nintendo has submitted new trademark applications in Japan, some of which are expected, and some of which are surprising. According to Japanese Nintendo on Twitter, one of the applications is for Donkey Kong Country, which suggests that we could get a new entry in the series, following the release (and remaster) of Tropical Freeze.
The less surprising trademarks include Mario Kart Live Home Circuit, Mario Kart Live, and Home Circuit, as these are for the recently announced Mario Kart AR toys. Nintendo also trademarked Bowser's Fury and Fury World. The first trademark makes sense, as it's the name of the recently announced upgraded port of Super Mario 3D World for the Switch. The second name suggests that the new content in the game will take place in an area called Fury World.
The other trademarks include Game & Watch, which is the name of Nintendo's original line of handheld systems. The last trademark is for Entei and it was filed by Nintendo, Creatures Inc., and Game Freak. Entei is a Legendary Pokémon that was introduced in Pokémon Gold & Silver. It's unclear why the Entei name has been trademarked, but it could be linked to the rumored Let's Go games set in the Johto region.
Nintendo has trademarked lots of names in the past and they mostly come to nothing. These trademarks could just be instances of Nintendo protecting its intellectual property, and we'll have to wait and see if they amount to anything.
Next: Square Enix Trademarks "T.R.U.E. Tomb Raider Ultimate Experience"
Source: Read Full Article