The fans who missed out on the chance to purchase an Animal Crossing: New Horizons limited edition Nintendo Switch are in luck, as more of them will be available to purchase from select retailers soon.
Nintendo announced that limited edition Animal Crossing Switches were going to be released alongside the game in March. The system has Animal Crossing symbols emblazoned on its back and it comes with pastel blue and green Joy-Cons, as well as a dock showing the Nook family on an island.
Related: Joy-Con Drift: New Lawsuit Accuses Nintendo Of Creating Controllers Designed To Break
The first run of Animal Crossing Switches was delayed by the coronavirus, but a second run will soon be available. Nintendo has been promoting on its social media accounts that more Animal Crossing Switches are on the way, and for fans to check their local retailers for stock. It bears mentioning that the European version of the system comes with a download code for Animal Crossing: New Horizons, while the North American version doesn't.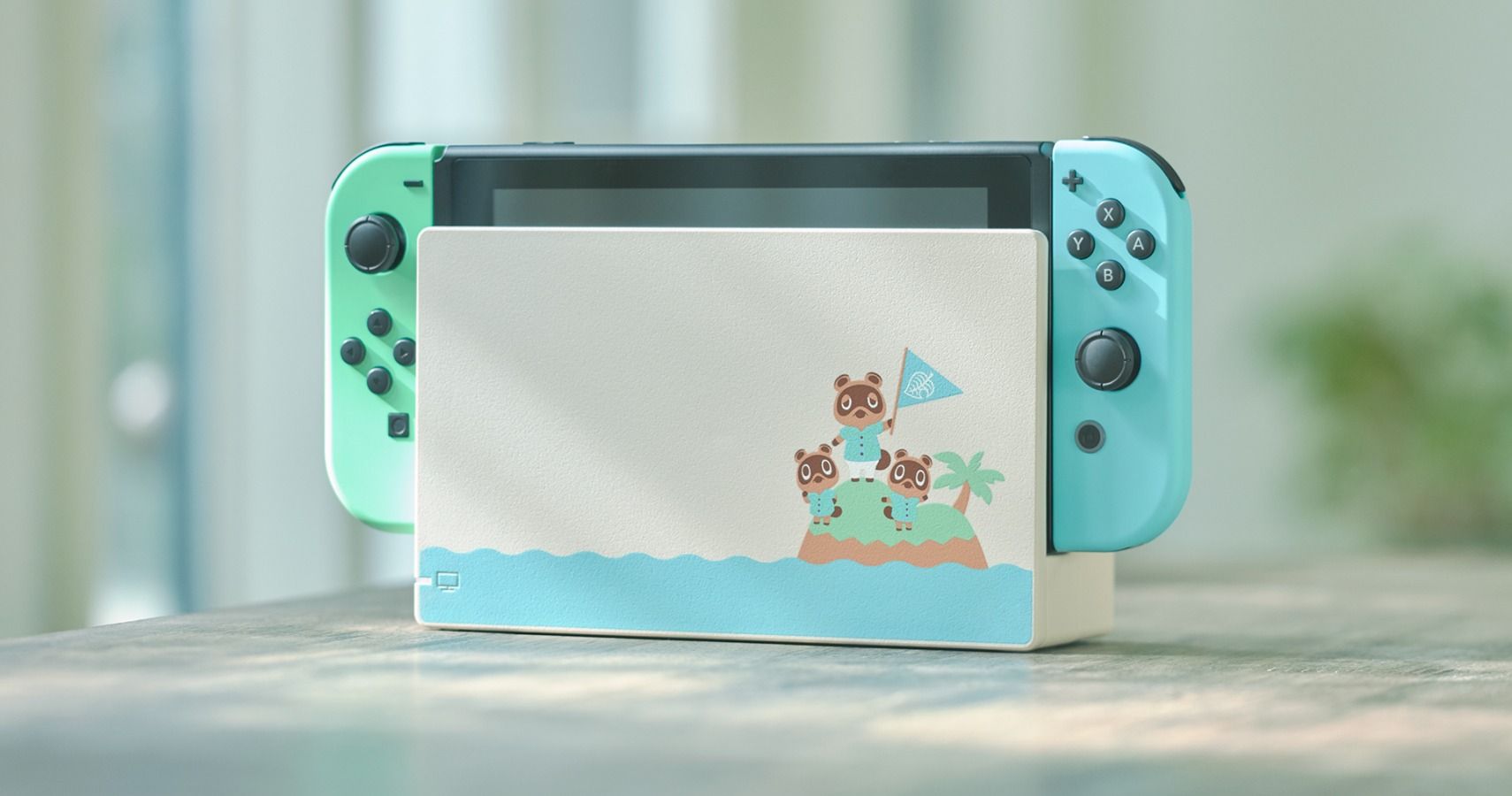 The Nintendo Switch has had an incredible 2020, and Animal Crossing: New Horizons is a big part of that. The fact that it was released at the start of the lockdown period meant that it became the perfect escapism for people stuck inside. Animal Crossing: New Horizons and Ring-Fit Adventure led to Switch shortages over the Summer, and the limited edition systems quickly ballooned in value on the second-hand market. As such, many gamers just bought any Switch they could get their hands on and used that as their Animal Crossing: New Horizons machine.
The people who have been following the PS5 and Xbox Series X pre-order situations will know that the Animal Crossing Nintendo Switch will only be available for a short period of time. The regular Switch can be hard to find in some regions, so the demand for the Animal Crossing Switch will be extremely high. If you want the Nook family to stare at you from across the room when you play your Switch, then check with your local retailers for availability.
Next: Disgaea 5: Complete Will Be Free For A Week On Nintendo Switch
Source: Read Full Article