You can now play Super Mario 64 in a whole new way. The popular N64 game is now available to play directly in your web browser with a keyboard and mouse or even a controller. No extra downloading needed. Hopefully, it lasts long enough for people to enjoy it before Nintendo orders it taken down.
All you have to do is head to the site and play it directly. It's pretty much like playing it the way it was originally but feels pretty smooth. The controls are listed on-screen and you can even save your progress, all without leaving the internet. You may want to resize the window to get a really immersive experience. Changing the aspect ratio does not affect the gameplay or graphics.
The browser-based Super Mario 64's origins are actually a port of the Super Mario 64 decomp project, For those who actively play ROMs will no doubt already be familiar with N64 games can be hit or miss when it comes to emulation. Some will be glitchy, laggy, or not even run properly, this browser version is none of that. According to Nintendolife, The Legend of Zelda: Ocarina of Time and other titles are coming to a browser near you soon.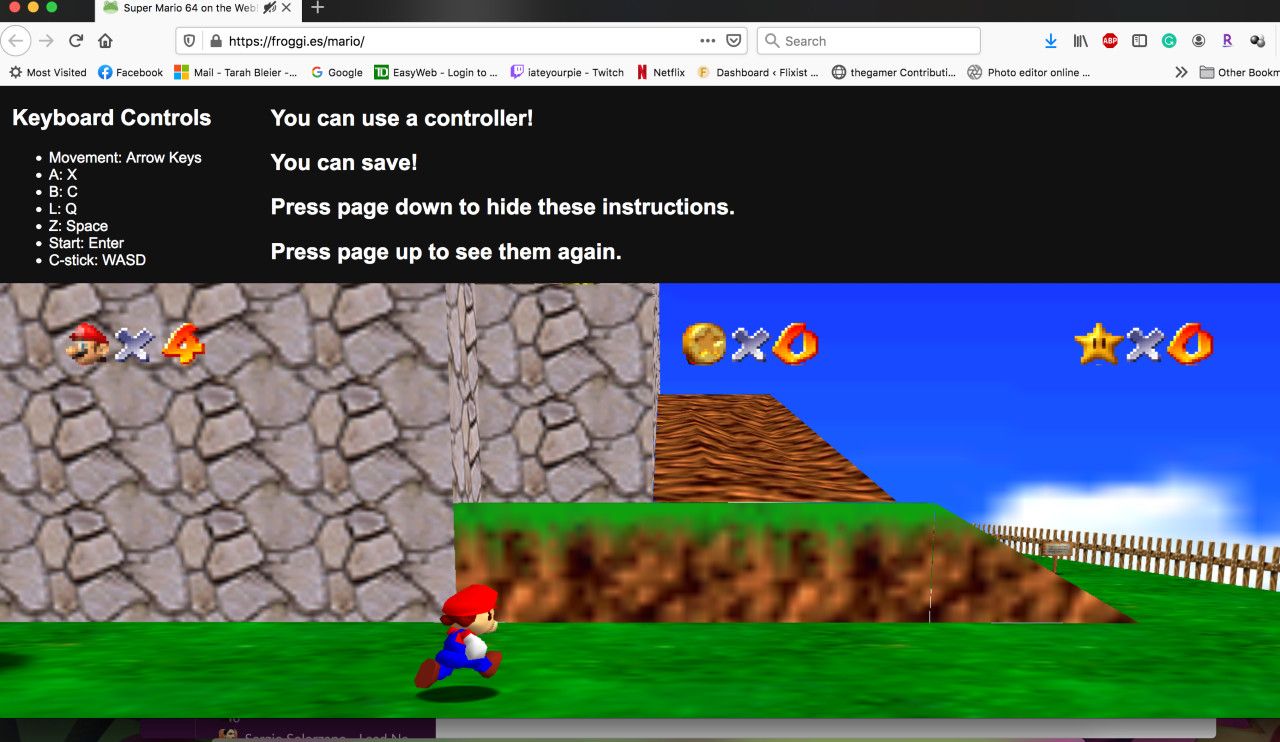 If nostalgia is your thing, a new retro console similar to the NES is coming out this holiday season. The Evercade VS will allow players to load physical old cartridges that hold 20 games each. The game library is vast and contains titles from well-known publishers such as Atari and Namco.
While the latest and greatest titles for current-gen consoles have their own audience, gamers still enjoy going back to the past. In fact, older Pokemon games have become so popular as of late, players are playing them in new ways. This can be seen with Nuzlockes and Ironmon challenges.
Now, if only Nintendo would extend their own library of older classics via Switch Online, a lot of gamers would be happy. Pac-Man 99 was recently released after Super Mario 35 was taken down. That is a trend that will hopefully continue.
Source: Read Full Article