Pandasaurus, the company behind Dinosaur Island, Machi Koro, and the Persona 5 Royal card game made in collaboration with Atlus, has come under fire over allegations of crunch, a toxic work environment, and late pay.
Speaking to Dicebreaker, seven former employees, as well as contract and freelance workers, and partnered designers, alleged several problems with the conditions at Pandasaurus. One of the key problems they highlighted was that they would rarely be paid on time, something that was handled by co-owner Nathan McNair.
He would allegedly respond with several excuses in a very casual tone. "'It was a long weekend. I forgot to press the button. Oh, I was out of town.' Well, it's your responsibility to take care of that," a worker reported. "This is the only place I've ever worked where I've not been paid on time." This casual attitude to routinely missed payments was corroborated by other anonymous employees.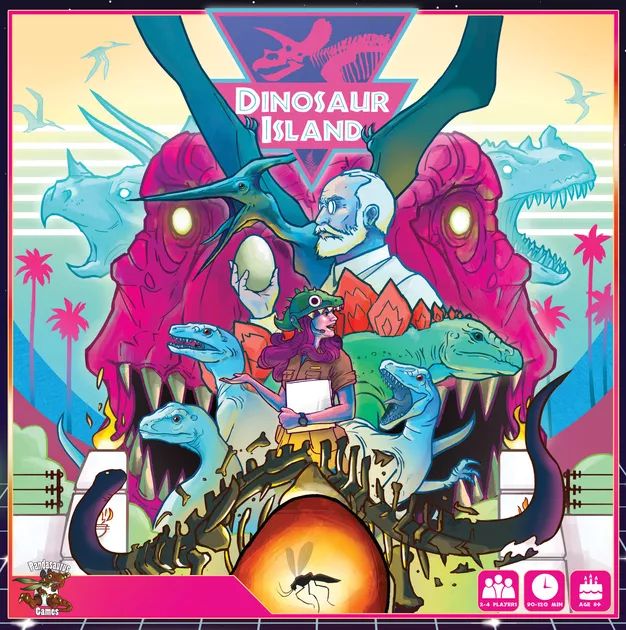 Beyond pay, the structure of the company itself has come under fire from these former employees. They claim that every decision has to be run through the co-owners, married couple Molly Wardlaw and McNair, which made it feel "more like a dictatorship." Sometimes, the co-owners would allegedly not approve decisions for weeks and months, stalling development time.
This allegedly meant that staff failed to meet deadlines, something the co-owners would get annoyed at. This led to an environment where staff reported having "a constant level of anxiety and stress". And this structure allegedly led to the design team being consistently crunched to meet those deadlines.
"Publicly, Nathan and Molly would be like, 'No, don't do all-nighters.' But when you're made to believe that the success of the company rides on getting this game out on time… There was a lot of pressure on them," one worker claimed.
Staff allegedly told McNair that other employees were being overworked and that he needs to slow down, which he is said to have agreed with, though he allegedly "kept doing it." This meant that "nearly every project" came with crunch.
Pandasaurus responded to these claims, denying "any allegation of a toxic work environment."
Source: Read Full Article