Currently, children and adults alike are enjoying crafting an island paradise in Animal Crossing: New Horizons. However, due to the limitations of the game, sibling squabbles over islands are common in gamer households the world over. So, what do you do when your kids are arguing over who gets to buy Timmy and Tommy's daily wares? One parent has a novel solution, turning their kids treehouse into a real-life N0ok's Cranny.
Reddit user Arcturrus has posted pictures of the first stage of their real-life Nook's Cranny project. It involves an incredibly realistic sign, situated on the roof of their kids' treehouse. Even at this stage, it's amazing how much it transforms the wooden play area.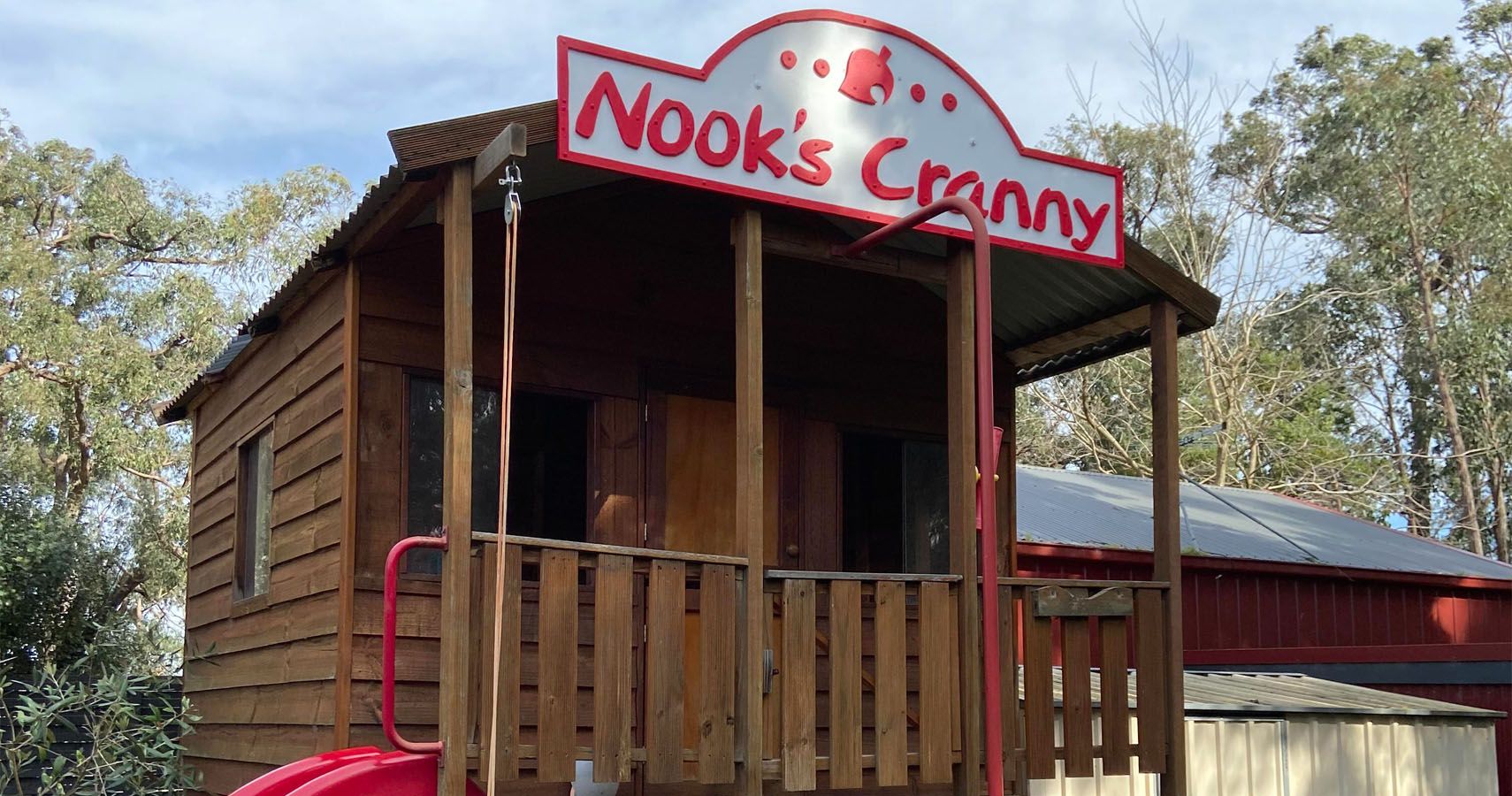 You can find more images of the project over on imgur, showing how the sign came together.
Arcturrus first made a wooden sign and then cut out and placed each letter to create the raised Nook's Cranny lettering and logo. The sign itself and all the letters have been carefully sanded before the whole thing was assembled and painted. The original thread also includes a link to the font used, so you could create your own sign.
In the comments, Arcturrus explains how the intention is to expand on the project, adding more branding and decorations. He also says that his kids' have already added a cash register, presumably to quickly acquire their sibling's belongings and bells.
We're very taken with the idea of a Nook's Cranny in our yard, especially one that has a sandpit and slide, but we can't help but wonder if this amazing project may yield some regrets. Are the kids accepting bugs in return for bells? Will they be hunting fossils beneath the plants? Is Tom Nook going to pay a visit to demand compensation in return for setting up an unauthorized franchise in the real world?
One thing's for sure, we can't wait to see if there are updates so we can admire the finished project from a safe distance, just in case there are bugs. We're with Blathers on that one.
Source: Read Full Article