Peaky Blinders: The King's Ransom is coming to Meta Quest and Pico on March 9, and brings with it a host of new gangs to the series, as well as the chance to explore settings from the show and meet its characters in deeper ways than ever before. It's one of many licensed VR games, with Maze Theory having previously worked on a Doctor Who VR title, while The Walking Dead, Creed, and Iron Man all have VR games too. Sitting down with Maze Theory's chief creative officer Russ Harding, I asked what he made of this trend, and what Peaky Blinders brought to the party.
"I think the reason people will always relate to Peakys is that people relate to the idea of being in that gritty world," Harding tells me. "It has the advantage of taking you back into a time period that you don't live in, so it allows you to experience and be in that world. And I think the IPs that are the most successful at it, [are the ones] where they actually feel like they experience being in the IP itself. You're placing people in worlds that they love, and taking people to places that they can't normally go. I think that's why you're seeing IP start to emerge in VR, because it's such a great way to kind of experience the things that you love and enjoy and you know, a large amount of the audience have an understanding of Peaky Blinders."
The King's Ransom takes place between seasons four and five of the show, and in order to make the most of that gap, it was granted permission to add new characters to the lore – a first for any Peaky Blinders adaptation or spin-off. Harding explains the gratitude the team had to rise to the challenge, and highlighted Feng as his favourite of the bunch. Feng is the leader of The Tong, a new gang written specifically for the game.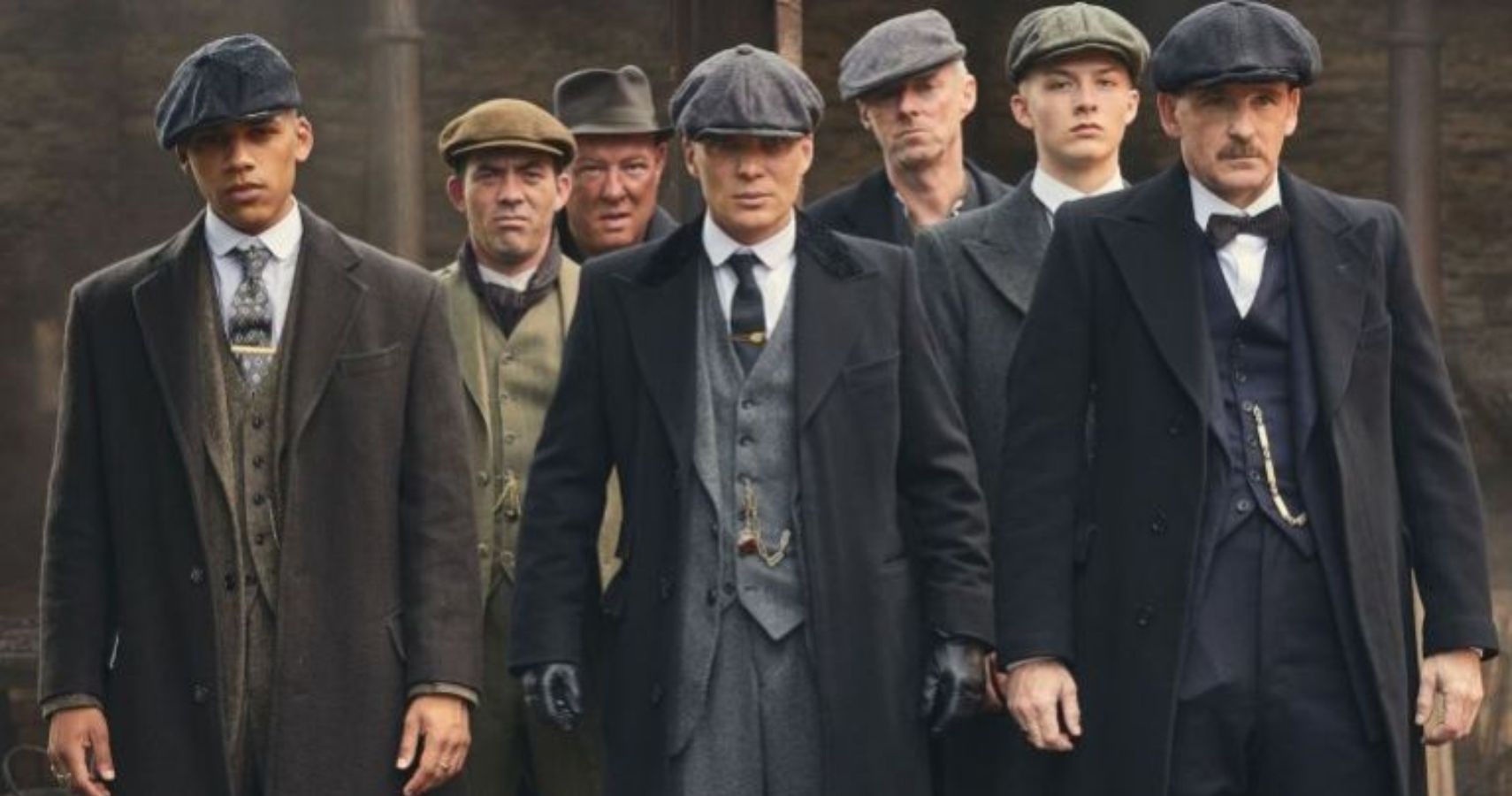 "What was exciting for us when we started to look at characters around Limehouse, was we looked at the Chinese community," Harding explains. "It's a very small community, they're very impoverished. We started to think about what sort of people would have risen in those areas. There were a couple of historical characters around that time. We wanted to take a character that wasn't just down on their luck. Feng comes from a background where he was actually trained in Britain as a medic, goes to medical training, learning to be a doctor, but is from a Hong Kong family. He was heavily discriminated against, which happened a lot in those times. So for us, it was to explore the story of what happened to him when he left? How did he build himself up in that community? What was his take on living in Britain at that time? Rather than just being a straight gangster, he should have been a middle class citizen in Britain, but was discriminated against heavily in those days, so try to give them an extra depth."
As well as new characters though, there are some familiar faces. Tommy and Arthur Shelby are not only in the game, they're played by their on-screen actors, Cillian Murphy and Paul Anderson. This adds a sense of authenticity to the experience, and Harding says it will help fans connect more deeply to the game.
"It was amazing they agreed to do it, because obviously VR titles aren't known for being multi-billion pound [games]. I think they were both interested in this new medium anyway, which really helped. Paul Anderson is a very physical actor, and we captured his performance in mocap and he totally inhibits that character physically. It was quite awesome being in his presence in the sense that this is Arthur, totally. And Cillian knows Tommy so deeply, inside out, so even though we pained over the scripts in the same way I'm sure [series creator] Steven Knight does, Cillian's unique take on it just really brought it to life. They were very, very accommodating to work with, particularly having to do things like with Paul having to get into mocap, which he'd not done before."
Anderson and Murphy weren't the only cast members to have signed up either. Helen McCrory, who plays Polly Shelby in the drama, has her likeness in the game, but was unable to record for it having tragically passed away with cancer in 2021. Harding spoke of the emotional difficulty this brought to working on the game, and on the team's desire to do right by the actor who had made the character her own.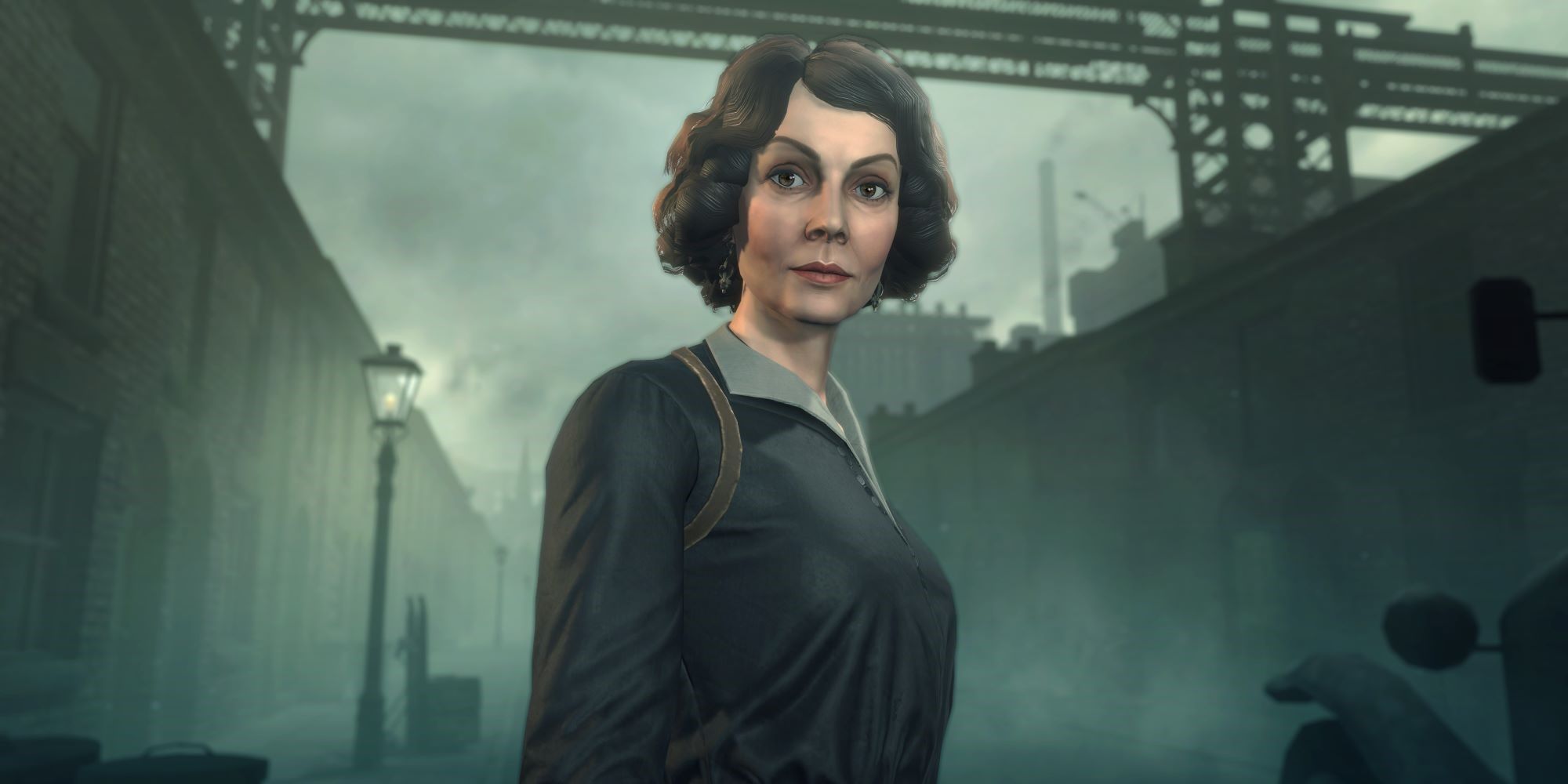 "I think we were really encouraged by the fact that Helen was totally up for being part of Peaky, I think we just felt like we had to play her right," Harding says. The character is so big that she created, I think everyone would just wants to see her present. They involved her in season six in a really amazing way. The cast and everyone were very, very tightly knit. It's a very small team, considering the size of production. So it was felt everywhere."
VR has always viewed itself as the future of gaming, and recently it seems to be doubling down on that bet. Sony is upgrading to the PS VR2, and other companies are continuing to invest in the platform even as the tech industry wobbles. Harding obviously backs the platform to succeed, and thinks as it grows it will bring players closer together.
"I think you'll see more and more social experiences around it," he tells me. "Last year at Raindance [a VR film festival] there were a lot of interesting social projects where they have multiplayer experiences. On the social side, I think you'll see a lot of interesting experiences that are mixing between AR and VR. I think in gaming, IP will appear onto the platforms, but I think there are going to be some interesting cornerstones of universes, sort of like, where people will be able to enter into their favourite narrative worlds or more openly and less prescriptively driven."
Source: Read Full Article