The world's most-popular YouTuber may also be its most-hated, if Google's search algorithm is to be trusted. The Swedish internet personality Felix Arvid Ulf Kjellberg, better-known as PewDiePie, has 102 million subscribers – second only to the Indian music label T-Series in sheer number of followers. However, a Google search for "most-hated YouTuber" will almost exclusively bring up mentions of PewDiePie in the description.
PewDiePie is an odd target for this title, though he's no stranger to controversy. His raunchy humor has cost him several lucrative sponsorships, including a losing a deal with Disney due in part to a video in which he paid a pair of people to hold a sign that read "Death to all Jews" while saying "Subscribe to Keemstar."
There's even some unconfirmed reports that he ended up forcing former video network Machinima to lay off  employees after his irreverant antics caused the brand to lose out on a marketing deal with Levi Strauss & Co.
But how is that enough to get him more hated than Logan Paul, who made jokes after discovering the dead body of a person who committed suicide, or The Annoying Orange, who has the audacity to still exist after nine excruciating years?
The reason for this may be the result of three factors: PewDiePie's fame, a quirk of Google's search algorithm, and more than a little bit of PewDiePie's intentional influence.
For someone to be hated, they first have to be known. And while there are plenty of YouTubers who are famous among online communities, very few have become a part of popular consciousness. PewDiePie, however, has managed to penetrate the popular consciousness — he's practically become synonymous with the word "YouTuber."
So, not only does this mean that PewDiePie is well-known enough to be the subject of popular dislike, it also means that Google is most likely to associate PewDiePie with the word "YouTuber." His name also comes up on top of the list for "Best YouTuber," "Coolest YouTuber," "Dumbest YouTuber," and "Most cromulent YouTuber."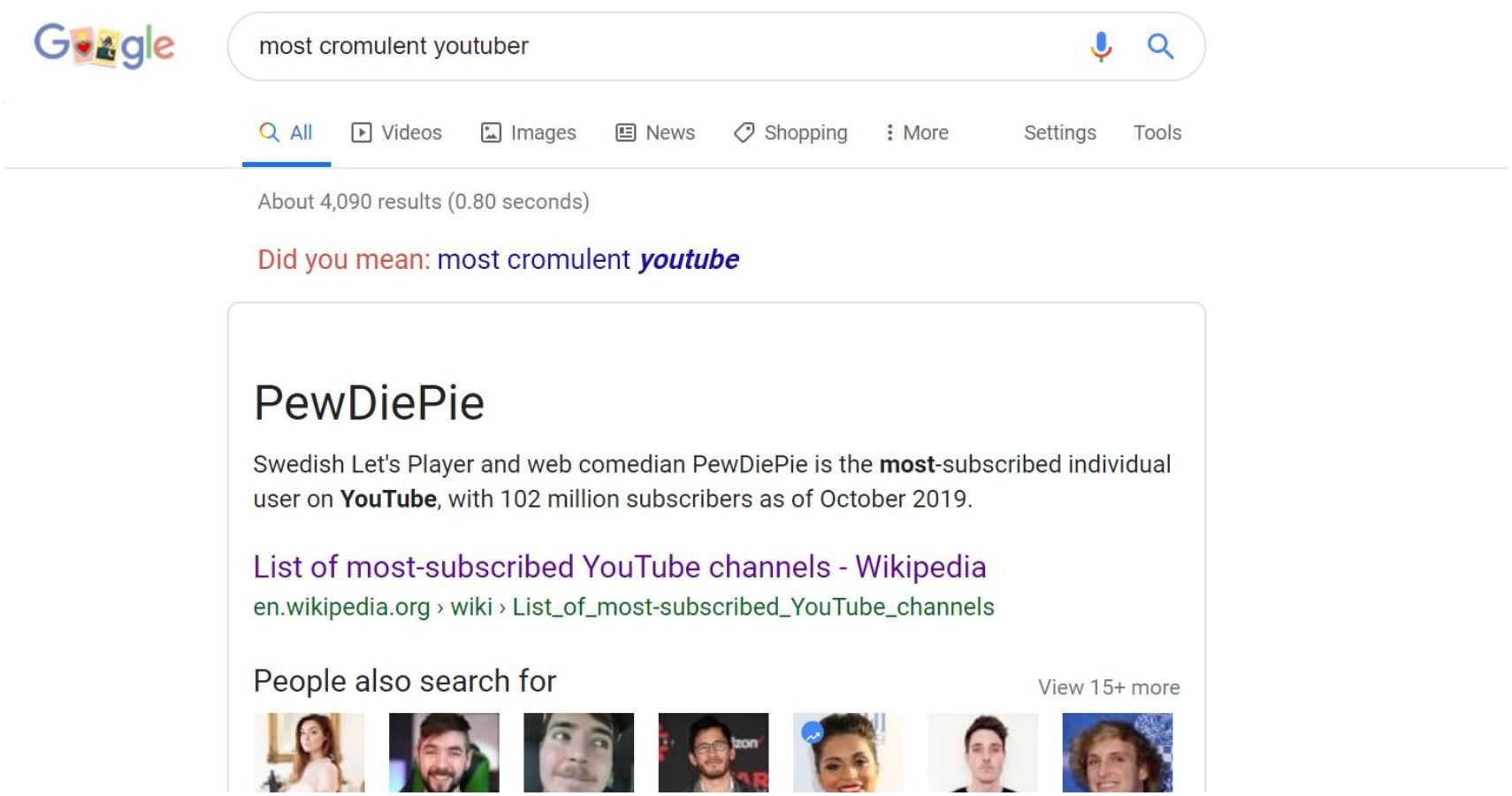 Of course, another major factor is that PewDiePie outright asked his fans to dislike one of his videos, netting 4.4 million total dislikes and getting him on the most-disliked YouTube Video list.
Source: Read Full Article