Kairi has often been the damsel in distress, but it seems that she will be stepping up as a playable character in Kingdom Hearts: Melody of Memory.
It has been uncertain if the character would be playable in the game, because in the narrative, she is the one sleeping, searching for a way to find Sora. Kairi uses her memories of those around her, recreated through the musical segments in the game.
Square Enix posted new assets of Melody of Memory on Wednesday, and included is an intriguing render of Kairi in the game found by Nintendo Wire. What is curious is that the render is based on her Kingdom Hearts 3 appearance, and this took some work from the development team because it's been recreated in the old PS2/3DS style. This has opened the floodgates as to what other KH3 characters and costumes will be represented in Melody of Memory now. With this much attention put into the new render, it would make sense if she ends up as a playable character within the game's 20+ roster.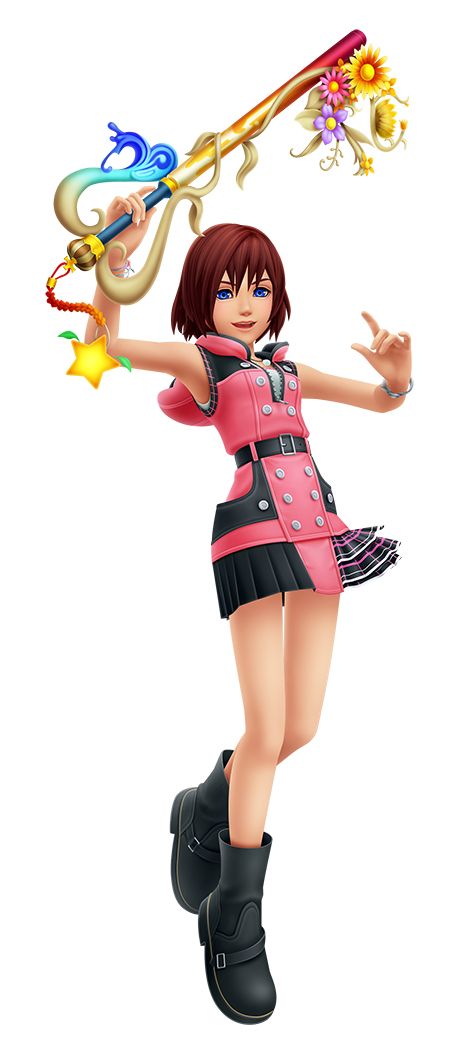 Kairi played a more important role in Kingdom Hearts 3 and the DLC ReMind. In the first few games, she mostly sat on the sidelines – but in KH3, she trained to become a keyblade wielder alongside Axel.
Under the tutelage of Merlin, she learned how to fight the seekers of darkness. Unfortunately, in KH3 and to many fans' dismay, she was once again portrayed as weak. She was kidnapped by Xemnas and pretty much killed by Xehanort before Sora had to save her again. She's the reason why he's in the mess he's in right now after the events of KH3.
The ReMind DLC gave her some redemption as she held her own in a tough fight alongside Sora as a playable character. She's not as learned as her Dearly Beloved, but she still kicked ass at the end there. Perhaps that path of redemption for Kairi will continue in Melody of Memory as she tries to save Sora. It didn't take long to beat, but it had so many outstanding moments that fans have been waiting for.
Source: Read Full Article