The official Polish Fortnite Twitter account has leaked the Chapter 3 trailer, revealing that Spider-Man, Gears of War, sliding, and shooting are all coming when the Chapter starts tomorrow.
Epic has been keeping a pretty tight lid on its plans for Chapter 3 of Fortnite, but it looks like it might have accidentally leaked the contents of the next chapter. For those who don't know, Fortnite has chapters and seasons, with chapters usually changing the game considerably and introducing new gameplay mechanics, whilst seasons add new characters and modify the map.
We already knew from a previous leak that Fortnite Chapter 3 would be flipping the map upside down, revealing a brand new one, but we now also know the contents of the battle pass and some of the gameplay mechanics that are being introduced. The most noteworthy addition is Spider-Man, who looks to be helming the battle pass and comes with skins based on his Future Foundation and Symbiote suits.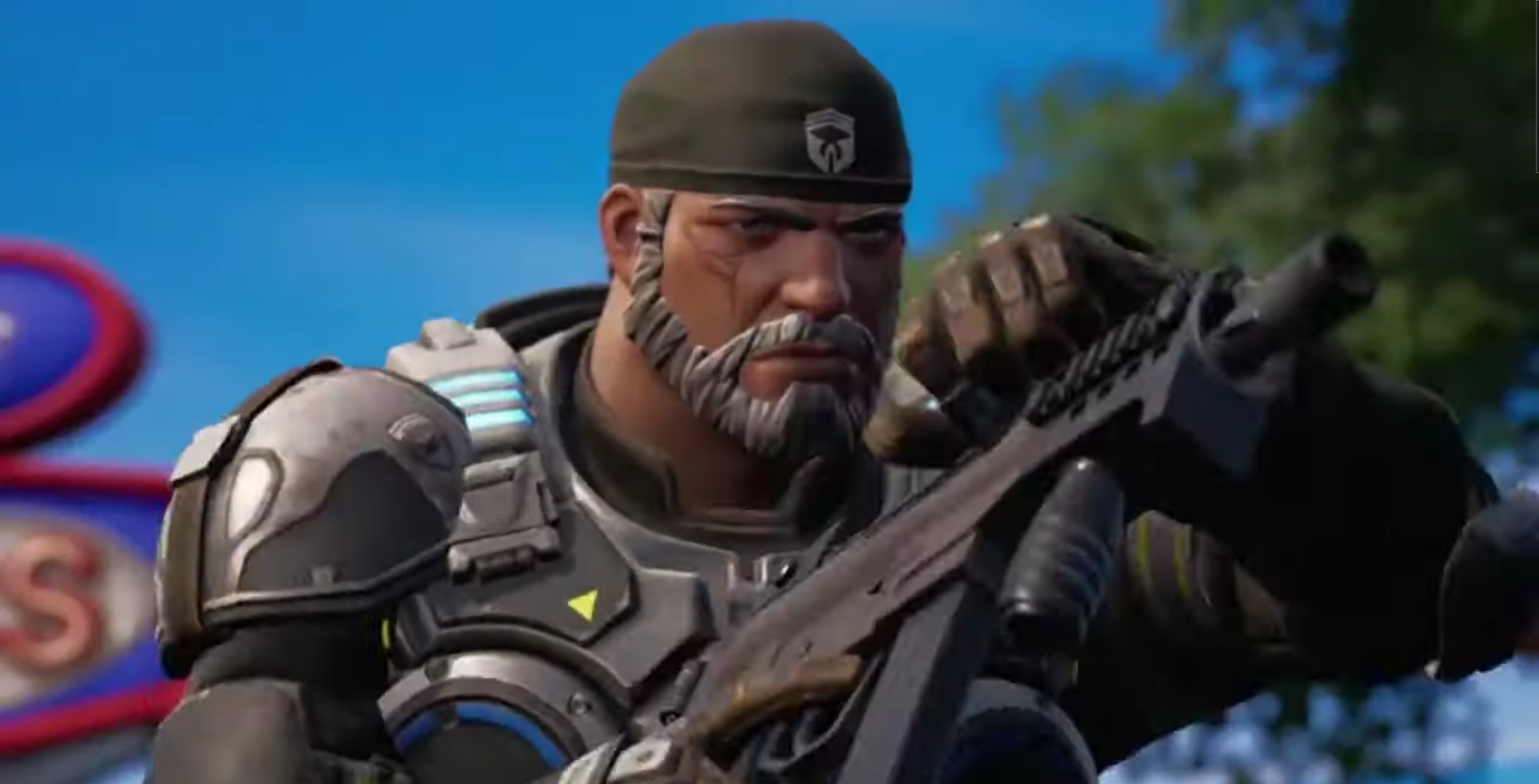 Another interesting crossover being added is Gears of War. Both Marcus Fenix and Kait Diaz are shown in the leaked footage, making this the second Xbox crossover to hit Fortnite. As you'd expect, there are also several original skins, including one that looks like he has a gumball machine for a head. We're into it.
Beyond the skins, Chapter 3 is also changing up the movement systems considerably by introducing sliding and swinging. Sliding looks like it can be performed anywhere and will increase your speed if done downhill, whilst swinging looks to be a bit more contextual. We only see a few seconds of it in the footage, and it's possible that it could be an item related to Spider-Man.
The trailer also shows that the Daily Bugle can be found within the map, which is a step-up from previous crossovers which have usually relegated that content to Creative. According to a translation of the trailer, which is in Polish, weather conditions will also affect the map, although it's not clear to what degree.
Source: Read Full Article