Ziggurat Interactive has announced that Prison Tycoon: Under New Management will arrive on Steam in Early Access on July 1. Like past entries, the game will task players with building and overseeing a prison, though the trailer promises a lighter touch than previous games.
Prison Tycoon: Under New Management is, fittingly, the first game in the series developed by Abylight Studios and the first published by Ziggurat. Though the long-running series debuted in 2005, no Prison Tycoon title has ever received generally favorable reviews. Critics have either lambasted or ignored previous games. On top of that, all the Prison Tycoon games currently available on Steam are tarnished by "Negative" or "Very Negative" user scores.
Related: Chucklefish's Space Station Sim Starmancer Gets August Release Date
The game will be priced at $29.99, but Ziggurat is hoping to entice players by offering $10 off for the first week. In a press release, Ziggurat promises "an all-new art-style, more customizable design tools, and granular control over all aspects of their facilities and staff." The game will allow players to build prisons in five distinct biomes: tropical, tundra, temperate forest, desert, and swamp. Once players select a biome, they will need to build a prison, hire staff, and secure the facility.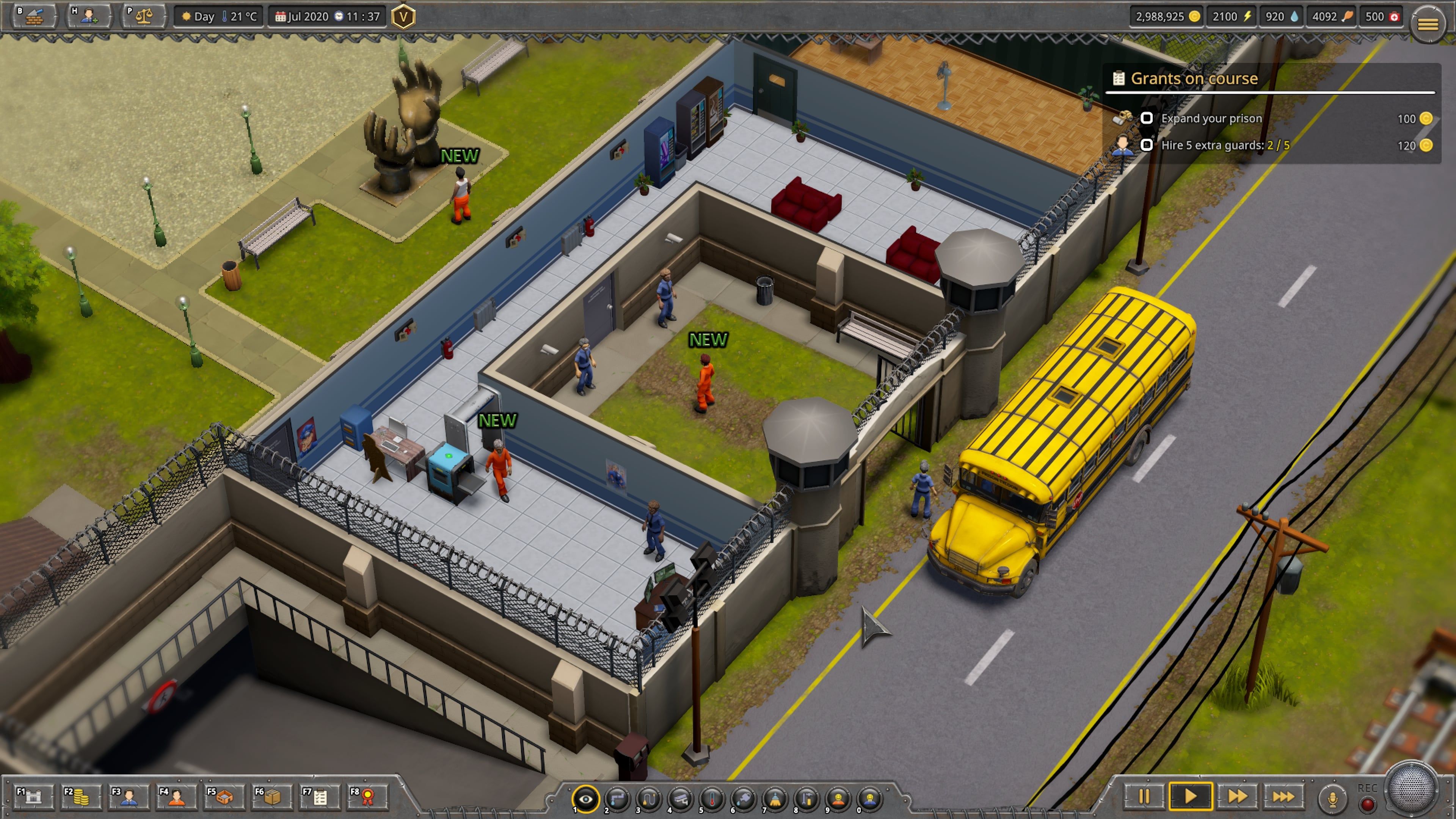 The role of police and prisons in American society has come under increasing scrutiny in the past year. Per the Prison Policy Institute, as of 2010, Black people were incarcerated at a significantly higher rate than any other ethnicity, with 2,306 per 100,000 being imprisoned. After a year in which protests for racial justice have taken place in most major American cities, the school-to-prison pipeline has received increased attention.
The developers behind Prison Tycoon: Under New Management seem to be aware that they are working with controversial subject matter. As mentioned, the game appears to be taking a lighter touch than previous games in the series. While the box art for the original game depicts a shotgun-toting guard looking down on a prison yard from a watchtower, the Steam trailer for Under New Management is downright whimsical. Tinkling piano music plays as your prison manager rides a school bus past a bunny before arriving at the prison yard. Then, he gets to work constructing the prison, summoning a potted plant and a guard with a comical sproingy noise. The content may well end up being relatively similar to previous games, but Ziggurat's press release and Steam page emphasize "rehabilitation."
"The goal of a good Warden is not to punish their prisoners, it's to rehabilitate them into productive members of society," reads the Steam description. "In Under New Management, each inmate must work through their own issues that landed them in prison, and it's your job to provide them with the help they need to get healthy."
Prison Tycoon: Under New Management will also need to rehabilitate the series' image. Early Access seems like a solid way to accomplish that, as it will give the developers time to work through the kinks before the game is evaluated as a finished product.
Next: Kena: Bridge Of Spirits Heads To GeForce Now This August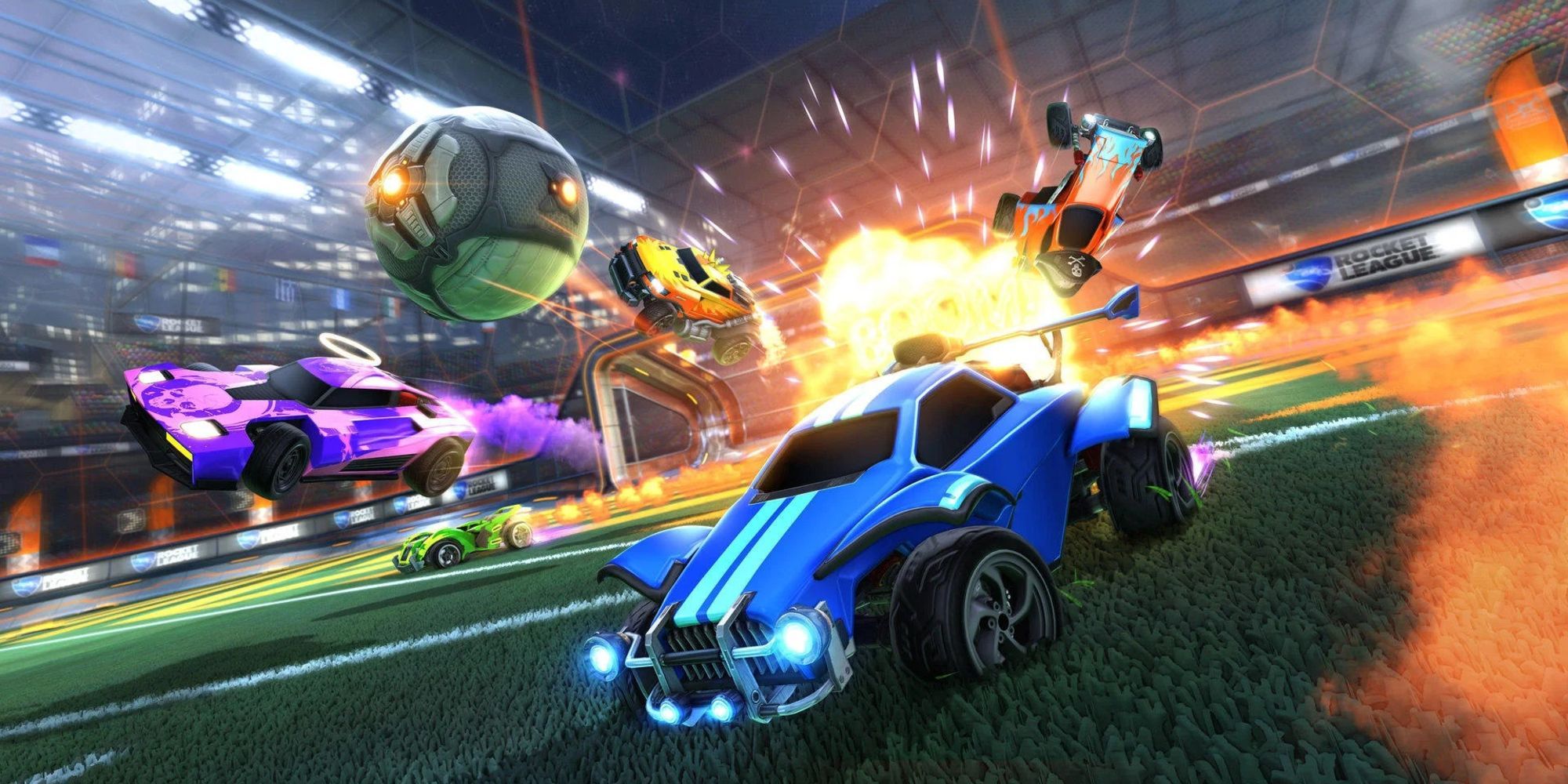 Pick up the free Monstercat items in Rocket League on July 5.
Source: Read Full Article