Insomniac devs have revealed Rift Apart's platinum trophy can be obtained via a single playthrough.
The highly-anticipated release of Ratchet and Clank: Rift Apart is fast approaching. The first new game in the series for half a decade will arrive on PS5 on June 11, 2021. A wave of new information about the sequel arrived last week, including details about its platinum trophy. According to Rift Apart's game director Mike Daly, the game's top prize will be attainable to pretty much all players.
As was the case with Insomniac's first Spider-Man game, if you're thorough enough then you can unlock Rift Apart's platinum trophy via just one playthrough. "If you are the type of player who just really embraces the game and loves it, we are going to make it possible to get the platinum without wasting your time," Daly told IGN India.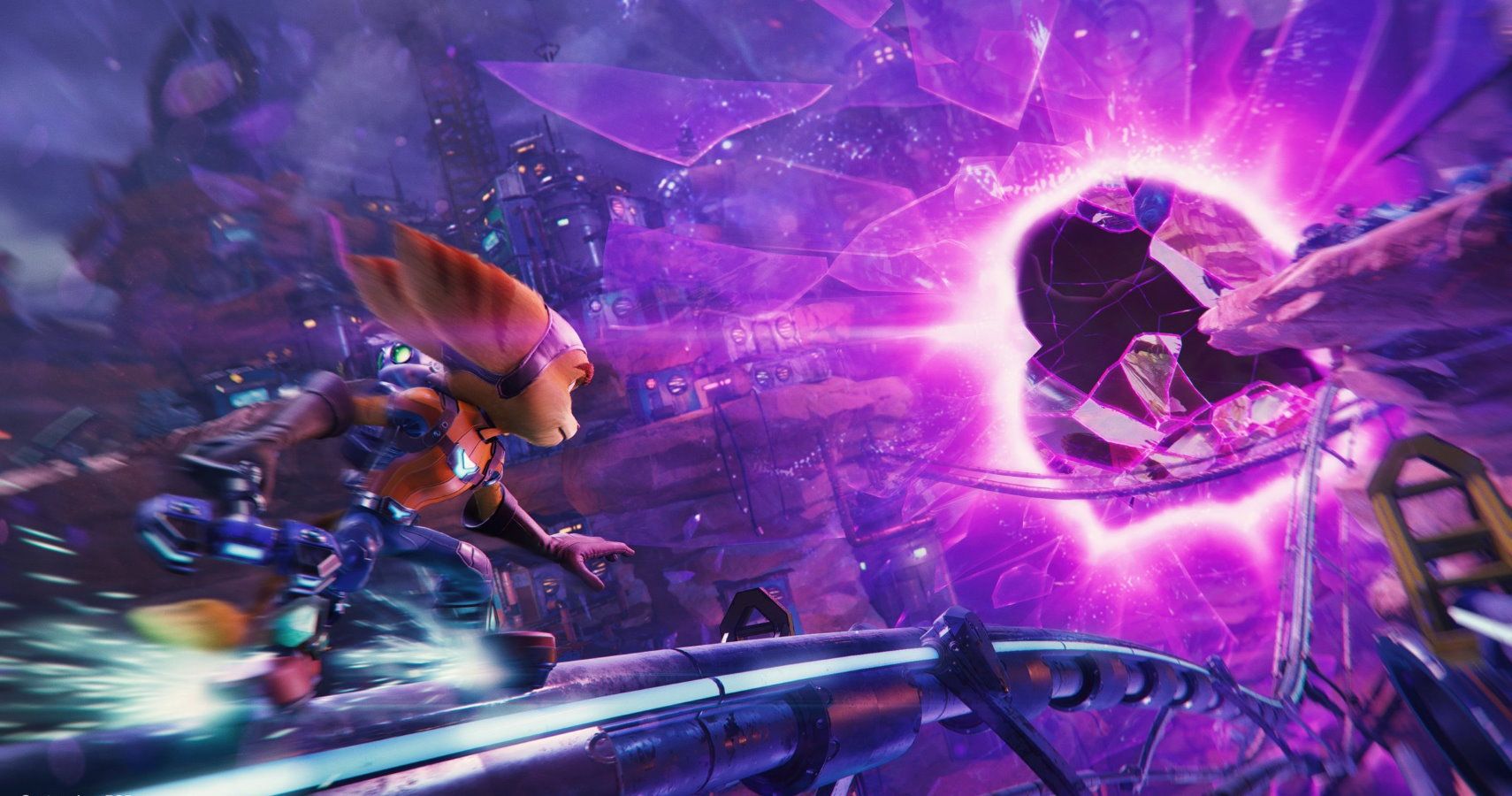 Daly also notes previous titles in the series that would require players to stretch themselves in order to truly complete the game. For those of you reading this who enjoy the challenge of unlocking a hard-to-get platinum trophy, don't be too disheartened. Rift Apart will include a New Game Plus-like feature called challenge mode. Challenge mode will include a much steeper progression curve throughout the course of Rift Apart.
Trophy and achievement hunting has become a very big deal since the system was first introduced two generations of console ago. Your gamerscore is considered a badge of honor by some, and can even be traded in for rewards on Xbox right now until the end of May. Trophy hunting Mass Effect fans will also be very happy right about now. Since the Legendary Edition is technically three games, BioWare has included three platinum trophies.
Elsewhere in Rift Apart news, the game's file size has been revealed and it isn't as big as Ratchet and Clank fans might have feared. Filesizes are becoming more and more problematic with the aforementioned Mass Effect remasters occupying almost 100GB on your SSDs. In all fairness, it is three games in one. Insomniac devs have also revealed how the game will use the DualSense's features, and that Ratchet and Rivet are technically the same lombax.
Source: Read Full Article