Some new info dug up from dataminers suggests that there could be some juicy Halloween content coming up for Red Dead Online.
A video was uploaded to the YouTube channel Red Dead Guides a few days ago which reveals a hefty number of clearly very undead-looking character models for the game – almost 50 of them, in fact. The models were discovered hidden in the game's files and at this stage aren't actually in the game itself yet.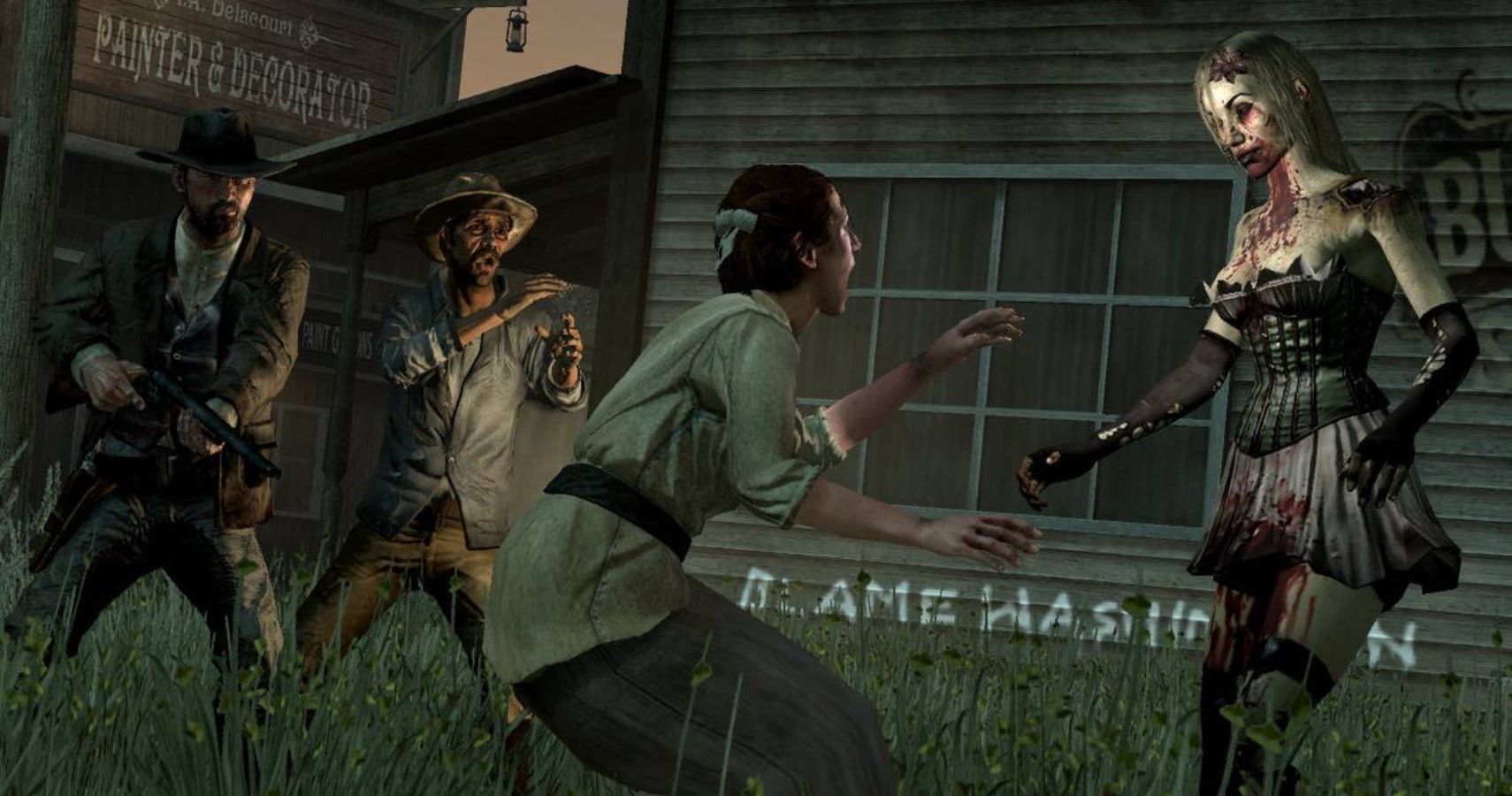 There are 29 male models and 19 female models – all looking grey-skinned and suitably zombiefied (seriously, some of those ladies look terrifying), and some of them wearing various new items too.
It's of course not clear what form all of this could take in the game itself, if it is indeed a new game mode destined for Rockstar's open-world multiplayer western. Red Dead Guides have suggested some sort of Infection game mode, perhaps, which would definitely explain the large number of infected folks you see here. Check out the video showcasing the character models below:
This new stuff could be linked to another leak that went down in July this year. The latter took the form of a bunch of images discovered by dataminers, revealing what seemed to be various character and horse cosmetics that are clearly Halloween-themed.
Along with these images, a handful of hidden audio files were also unearthed by Twitter user MuzTuber for something by the name of "Fear of Us." It's believed that this could be some kind of "limited time gamemode" for Red Dead Online, specifically for Halloween.
This would certainly add up, considering last year the game received a so-called Fear of the Dark mode (note the similar name to the Fear of Us thing) to celebrate the spooky season. The mode remained online between October 29 and November 1, so perhaps we can expect a similar vibe this year.
Check out Red Dead Online for yourself now for PlayStation 4, Xbox One, Google Stadia, and PC, and get ready for what will likely be some suitably spook-tacular shenanigans next month.
Source: Read Full Article