Do your back and your body a favor and order one of these Ring Fit Adventure exercise mats, specifically designed to be used with the game.
While Mario and Pokemon games will also make big money for Nintendo, regardless of platform, its most innovative titles are the ones that make the most of its console's new features. Wii Sports, for example, which perfectly showcased everything the Wii was capable of at launch. The Switch's equivalent is Ring Fit Adventure which had sold 8.68 million copies by the end of 2020.
Ring Fit Adventure has encouraged people to exercise more than ever over the course of the past year. As lockdowns have been enforced around the world, more people have been seeking out ways they can stay in shape while staying indoors. Ring Fit Adventure is exactly that. However, the one thing the Ring Fit bundle is missing is an appropriate mat.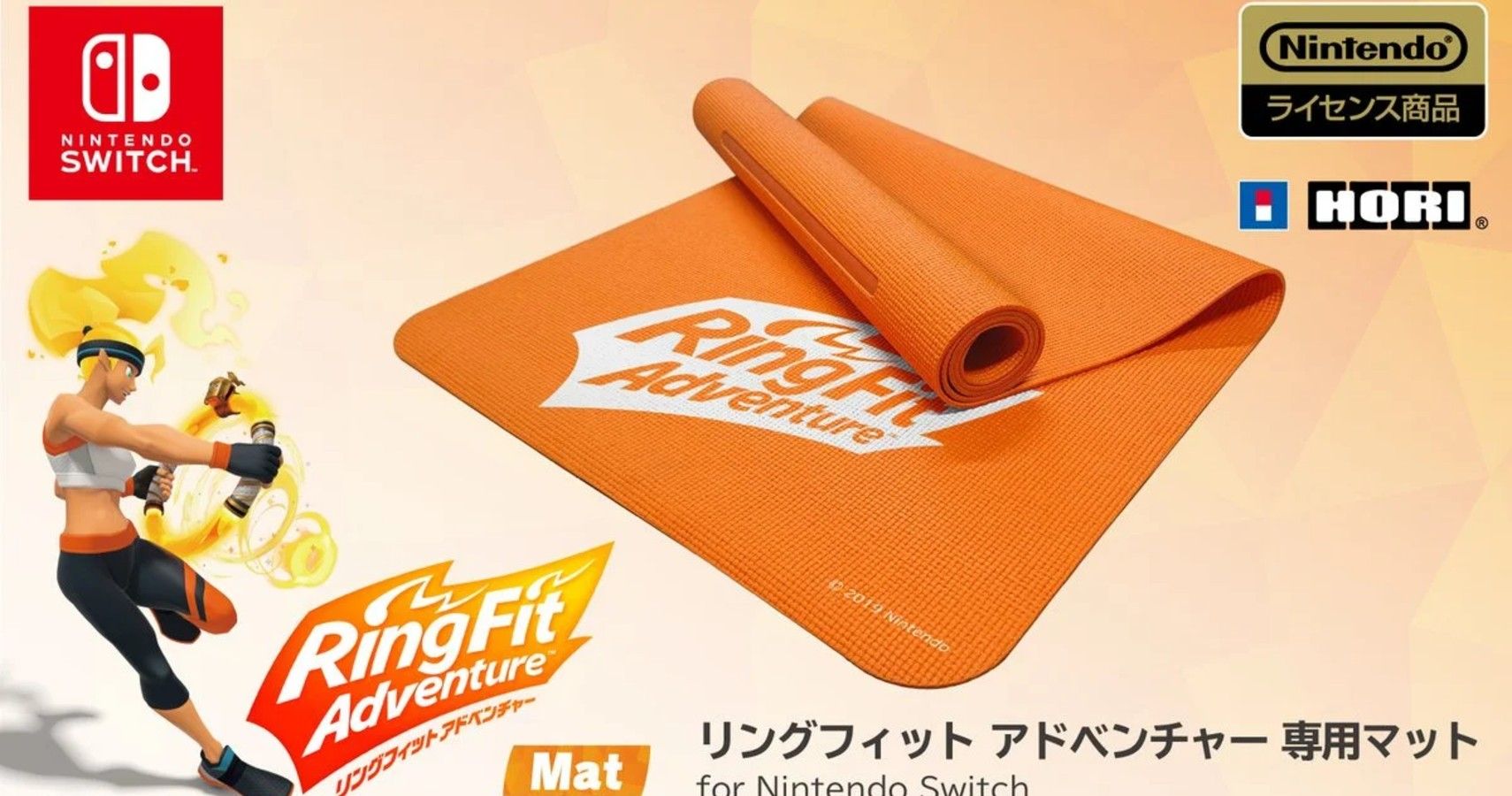 Hori is set to rectify that via the release of a mat specifically geared towards those using Ring Fit Adventure. It's more than just a regular old yoga mat with the Ring Fit Adventure logo on too. The mat's dimensions have been measured with the game's various exercises in mind, and it can also be folded in half for use during certain activities.
The mat is 610 mm x 1800 mm, and 4 mm thick, or twice that when folded. It will go on sale in Japan on July 2, 2021, and will cost ¥6,470, which is just shy of $60. There's no word yet on whether the mat will be available outside of Japan on the same date, or at all. It could well hinge on its success in Japan initially. If it sells even half as well as the game itself, chances are the mat will quickly be made available worldwide.
Ring Fit Adventure dominated the Amazon charts in 2020, hence its ascent up the all-time best-sellers list on Switch. While it continues to perform well, it has some work to do to break the top ten. Super Mario 3D All-Stars may have only had a limited release, but it had equaled Ring Fit Adventure's sales after just three months on the market. Not to mention behemoths like Animal Crossing and Mario Kart 8.
Source: Read Full Article