As is becoming a positive trend in online fundraising efforts, Riot Games donated $10,000 to Rick Fox's 24-hour Twitch charity stream. On December 4, Fox began the stream from the League of Legends All-Star event in Las Vegas to raise funds and #CreateHope for Bahamians.
Fox is the president of the Bahamas Relief Foundation, founded in response to the extensive damage caused by Hurricane Dorian, the first major hurricane of the 2019 Atlantic hurricane season. Rebuilding adequate infrastructure in areas of medical care, transportation, housing, and job creation are all important components to the long-term recovery of the Bahamas.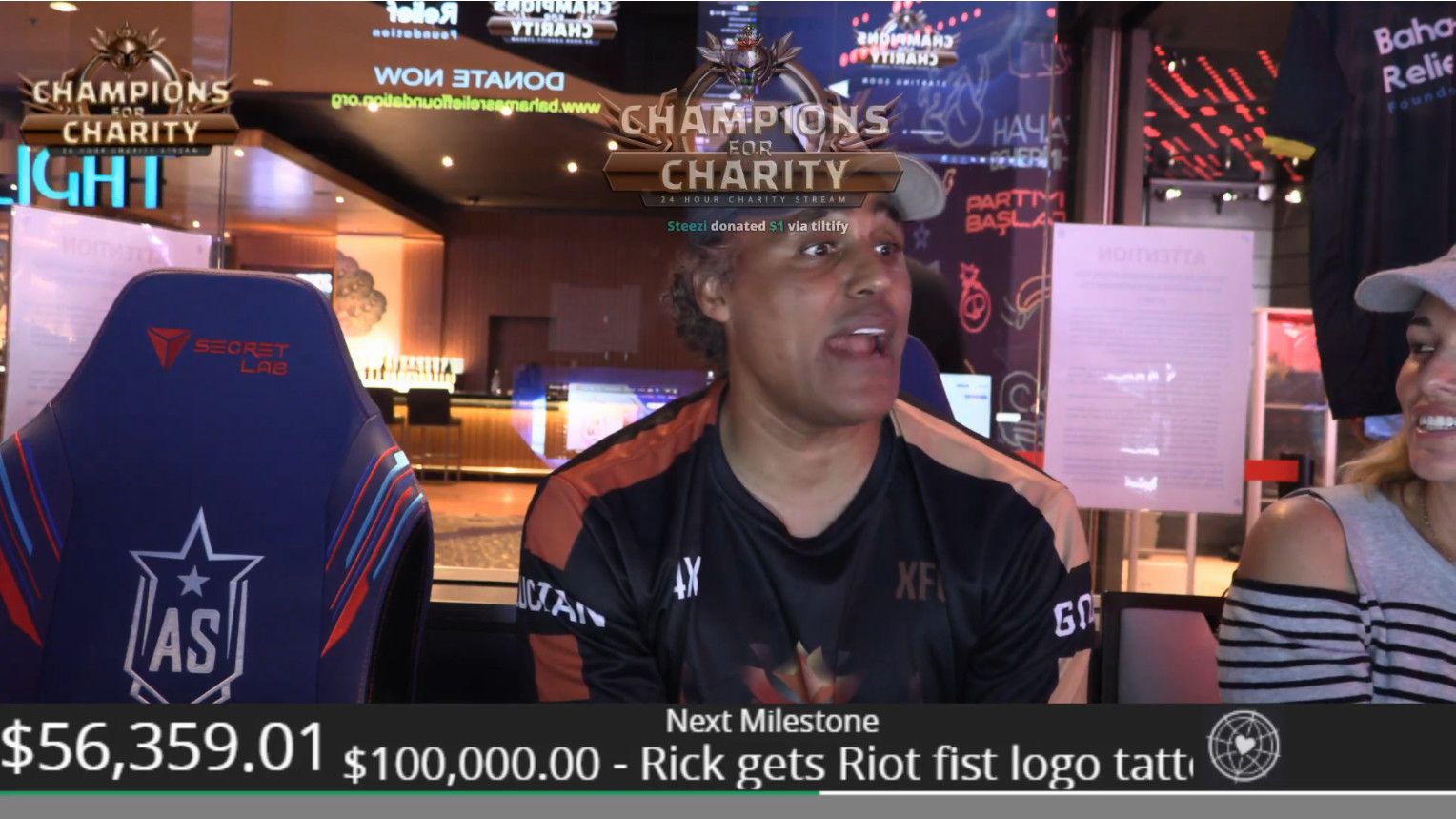 Joining Fox in his charity stream are popular streamers and content creators Tyler1,  Yassuo, and one of the best League of Legends players in the world, three-time world champion Lee "Faker" Sang-hyeok. At the time of writing, the stream had raised over $55,000 for the cause, leaving Fox emotional and thankful to everyone who contributed to the effort. Fox apparently pledged to have a League of Legends tattoo drawn on his body if the donations reached $100,000, so he will need to do another stream in the future for that to occur.
Specifically, it was the Riot Social Impact Fund that made the donation. This part of Riot Games has now donated over $4 million to promote equality in education, opportunity, and global citizenship. The funds are sure to go to good use, as the website for the Bahamas Relief Foundation lists that $50 can repaint a damaged home for a family, $100 can cover shipping costs for necessary materials to the area, $500 will build a brand new roof for a family home, and $2000 can provide a complete and full repaint to a home, including damage to walls, roof, and paint.
As streaming continues to grow in popularity to a wide audience, so too does the potential for fundraising. In November of this year, the Bungie Foundation raised over $1.6 million for children through one of the most ambitious streaming projects ever. Rather than have a single stream, Bungie asked over 5,500 streamers among 104 countries from October 24 through November 10. In total this resulted in over 40,000 donations.
Source: Read Full Article