Clubs, the League of Legends feature that let players form groups and chat with each other, is officially going away. According to an official news post by Riot Games Director of Production Jared 'Karadwe' Neuss, the feature will be dead and gone by the end of 2020.
The official post says that clubs will sunset during the upcoming preseason, which they say works as a "natural transition point" for the change. By delaying the sunset until then, they hope that club members will have enough time to arrange other ways to keep in touch.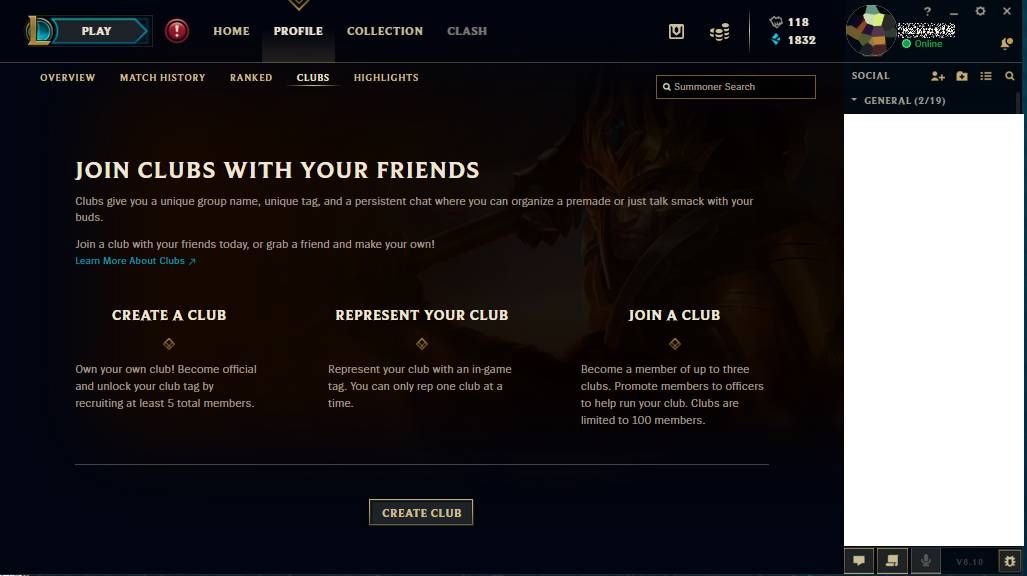 The clubs feature has been around since 2016, but the official announcement admitted that there are now far-better ways to keep in touch with fellow players. Services including TeamSpeak, Ventrilo, Mumble, and Discord are far more popular and more fully-featured — something that the LoL team doesn't believe they can compete with.
"Clubs is a single feature vying for attention among a TON of awesome League features that we want to build or update," Karadwe's post reads. "With those competing focuses, we're never going to create a community tool that beats out the industry leaders."
Karadwe's announcement places particular attention on Discord — Riot will be partnering with Discord to help make the transition from clubs easier. The hope, Karadwe says, will be to let clubs set up Discord servers easily and without a hitch.
The post also noted that the clubs feature relies on third-party software that is no longer supported, meaning that maintaining clubs requires more attention from Riot Games developers — attention that they would much rather place elsewhere.
According to Karadwe, Riot will instead be focusing on priorities such as improving the game client, stopping toxic behavior, and changing the way the item shop works.
Karadwe said that the League of Legends team will be listening to feedback as the transition away from clubs approaches, and they'll keep players' comments in mind as they move forward.
Source: Read Full Article