Developer Hopoo Games has shared a list of milestones achieved by Risk of Rain 2, along with details on the free Anniversary Update releasing on March 25. Along with revisiting old items and finishing up content that didn't make it into the 1.0 release, the game's newest survivor, the Bandit, will be added back again.
Risk of Rain 2 has sold over 4 million copies on Steam alone, where the rating is currently sitting on Overwhelmingly Positive from over 137.000 Steam Reviews. This isn't accounting for Switch, PlayStation 4, Xbox One, and Stadia. In total, 88% of players have played more than 1 hour, while 57% of them have sunk more than 10 hours into the third person roguelike.
Announced earlier today on Steam, the forthcoming Anniversary Update's goal is to "really flesh out and round out the base game, and also be a 'thanks!' to all our fans that supported us through Early Access." This includes adding 88 lore entries to the game, but the most important addition is the Bandit, a character that was data mined in early 2019.
"Working on the Bandit was both fun and rewarding for us," Hopoo Games wrote on the Steam post, "because it really highlighted how much better we've gotten at making content since the original scrapped inception of the Bandit in internal development."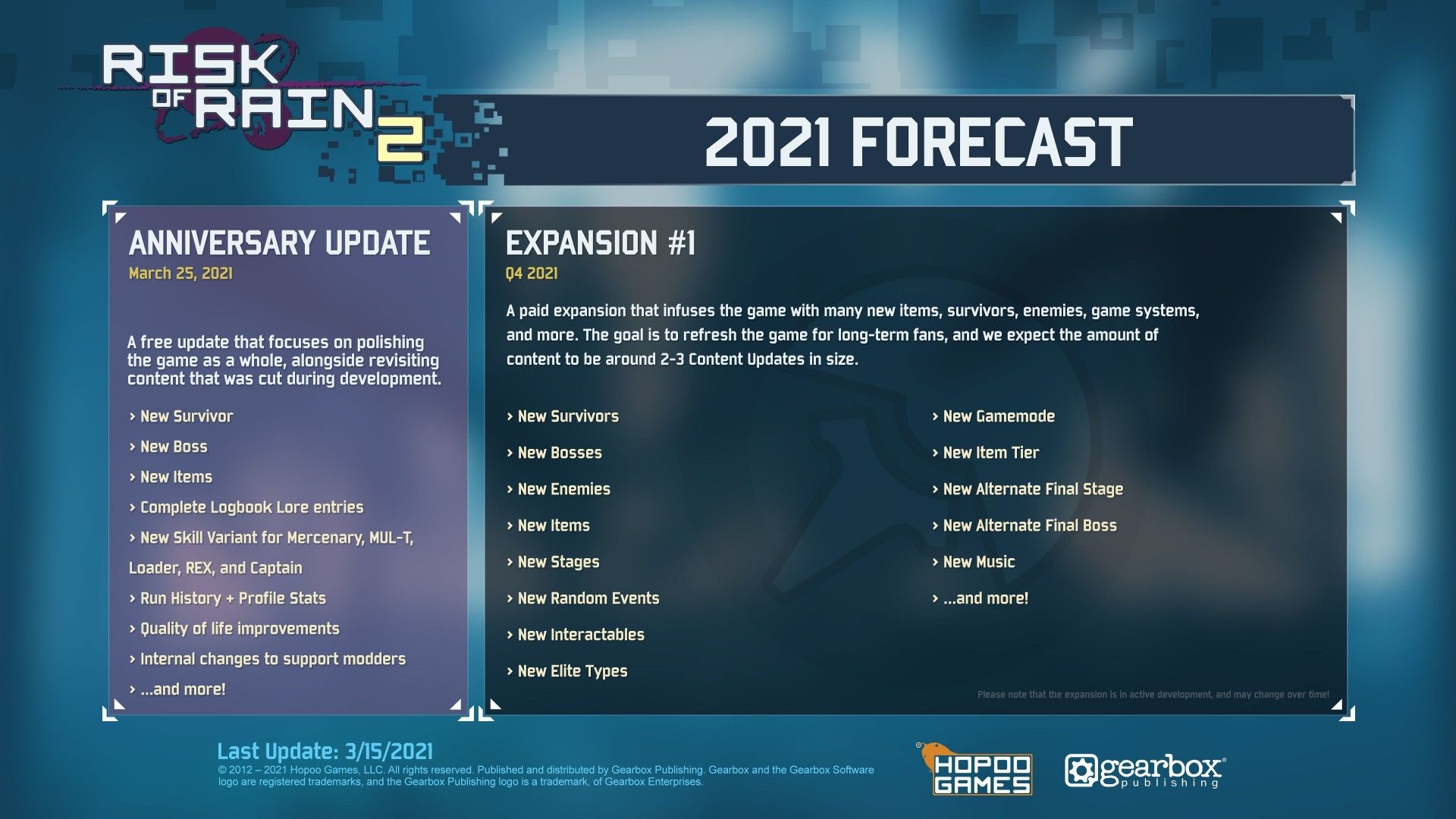 Ever since the survivor's discovery, the modding community around Risk of Rain 2 has been refining and implementing ideas to the character, making a modded version of it. Luckily, the developer is not only aware of this, but is also adding the official Bandit as a separate survivor "in order to preserve community-made Bandit mods."
The update will include internal changes to support modders, so we can expect even more inventions from the community in the future. There will also be a new boss, items, quality of life improvements, and both a run history and profile stats.
As for the future, the team has disclosed that the first paid expansion is arriving sometime in Q4 2021, which will have an array of new additions, from enemies and bosses to a new game mode, alternate final stage, random events, music, and more.
Risk of Rain 2 exited Early Access back in August 2020. If you are yet to play it, the upcoming update makes for a great excuse to give it a try. Just make sure to learn about the most powerful enemies you'll be facing ahead of time, as well as the best mods from the community.
Next: Risk Of Rain 2: Every Type Of Shrine, Ranked By Usefulness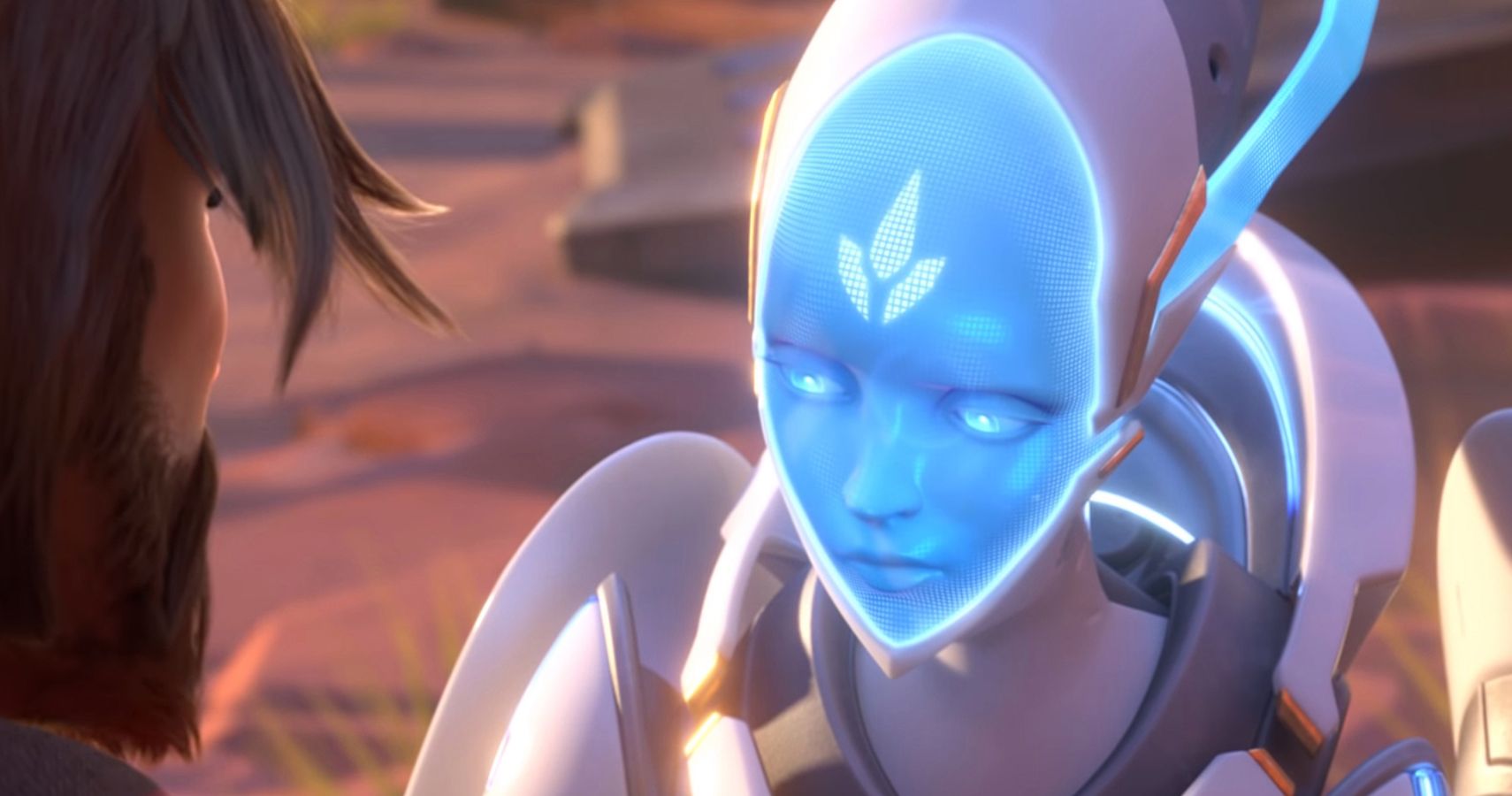 Game News
risk of rain 2
risk of rain
Diego is a freelance journalist from Argentina who has learned English thanks to video games. He missed most of the classics, but can gush about Doom, Persona, and pinballs for hours. Find him on Twitter @diegoarguello66
Source: Read Full Article