David Silva is the newest player to receive a Flashback SBC in FIFA 23 – this time it is awarded for his performances in various World Cups with Spain over the past decade. The card is 87 rated, is very affordable, and is very well-rounded with good traits and stats.
This short guide covers how to complete the SBC, the pros and cons of the card, and whether you should complete it. Let's get into it.
How Much Is David Silva?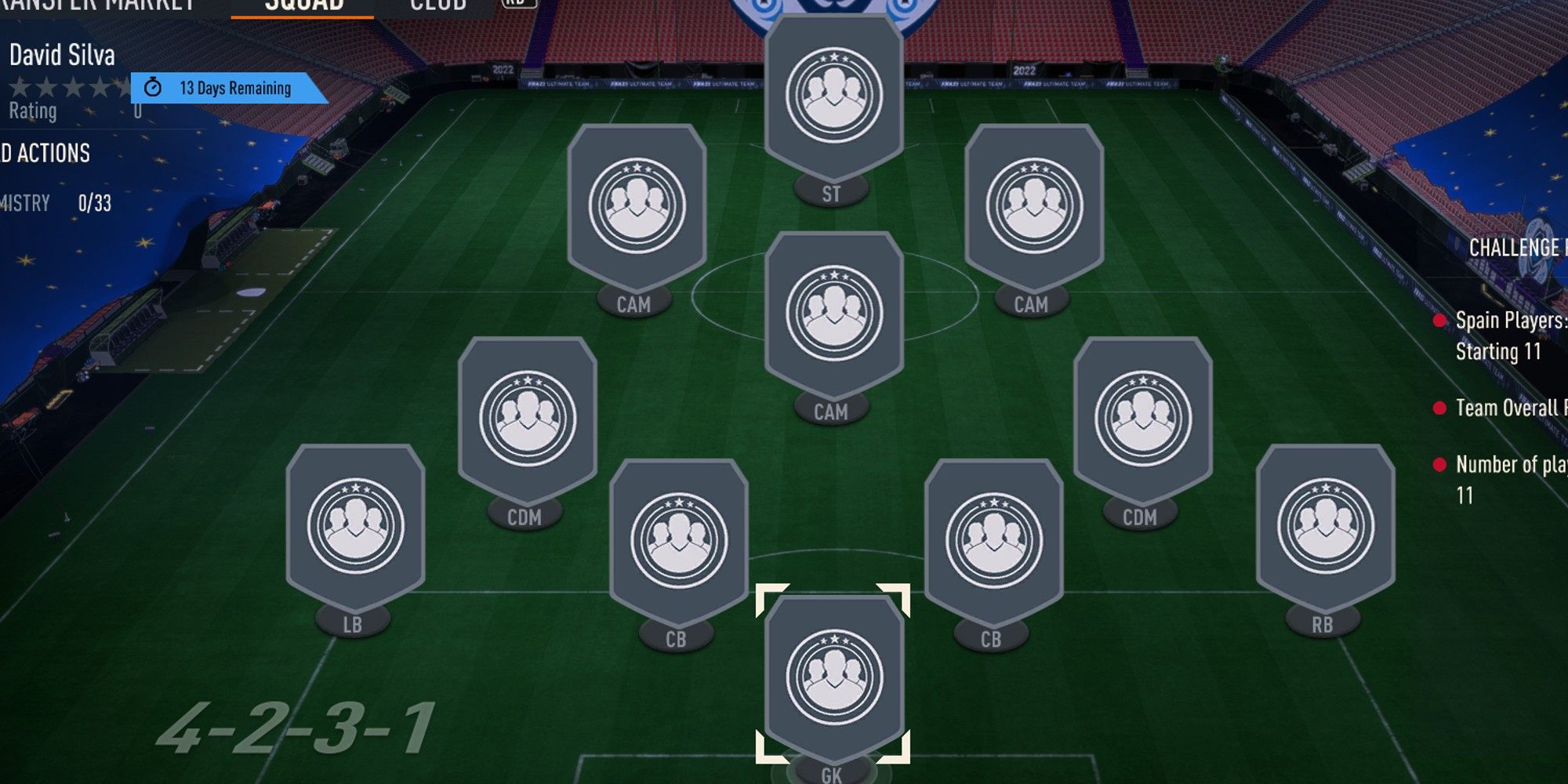 David Silva only costs one squad segment, an 85 rated squad, which means he's coming in at around 60k total.
How To Complete David Silva
To complete David Silva, you will need to put together:
An 85 rated squad with one Spanish player
Fodder is currently at a premium because there are multiple excellent SBCs currently available and not many ways to grind for fodder cards.
The cheapest 85 rated cards are currently hovering between the 7-8k mark, up significantly from their 4-5k a week ago or so

The cheapest 85 rated cards to pick up for this SBC include Sommer, Sule, and Acuna

Should You Complete This SBC?

David Silva's card is very well-rounded, but there are brilliant CAMs available across FIFA 23 due to the heavy power curve that's been going on for the past couple of weeks.

Take even Kuyt's Hero card, which comes in at just over 60k, which may be slightly worse in some key meta areas than Silva, but is tradeable and will keep your coins liquid for future purchases.

Let's take a closer look at Silva's stats.

| | |
| --- | --- |
| Pace | 84, which isn't outstanding but fine for a central CAM |
| Dribbling | Silva has great dribbling, with 82 Agility, 91 Balance, and 92 Composure – will likely feel very sharp on the ball |
| Shooting | Silva also has very well-rounded shooting, with 91 Positioning and 86 Long Shots |
| Passing | Silva has excellent passing, with 91 Vision and 91 Short Passing |
| Traits, Work Rate, etc | Silva is 5'8 tall, has four-star skills and four-star weak foot, High Attacking workrate and Medium Defensive workrate, with Outside the Foot Shot, Flair and Finesse traits |

We think that Silva may have the potential to be a bit of a cheap beast in the game, although we did expect the card to be a bit higher rated and come with higher dribbling. Any card that has dribbling stats like this will feel very snappy in-game, which makes chance-creation and passing much easier.

Overall

Overall, this is a decent SBC that celebrates a legend of the game. It might be as high rated as everyone would like, but there's no denying that it's a very well-rounded card. If you have the extra fodder or just love the player, we can't see anything wrong with picking up this SBC – how much would Silva cost on the market? Probably not 60k, probably closer to 30-40k, but it's a first-owner card that you can use for at least the next couple of weeks.

Source: Read Full Article