It looks like Splatoon 3 players won't be locked into choosing one of two genders for their Inkling when the game launches some time next year. This feature will be a first for the Splatoon series – both previous games required you to choose a Boy or Girl gender for your Inkling.
Splatoon 2 did, however, let you  change your gender (as well as hairstyle and pants) at any point via the player settings. But it seems the devs at Nintendo are going a step further with their next game in the series, with this awesome little detail.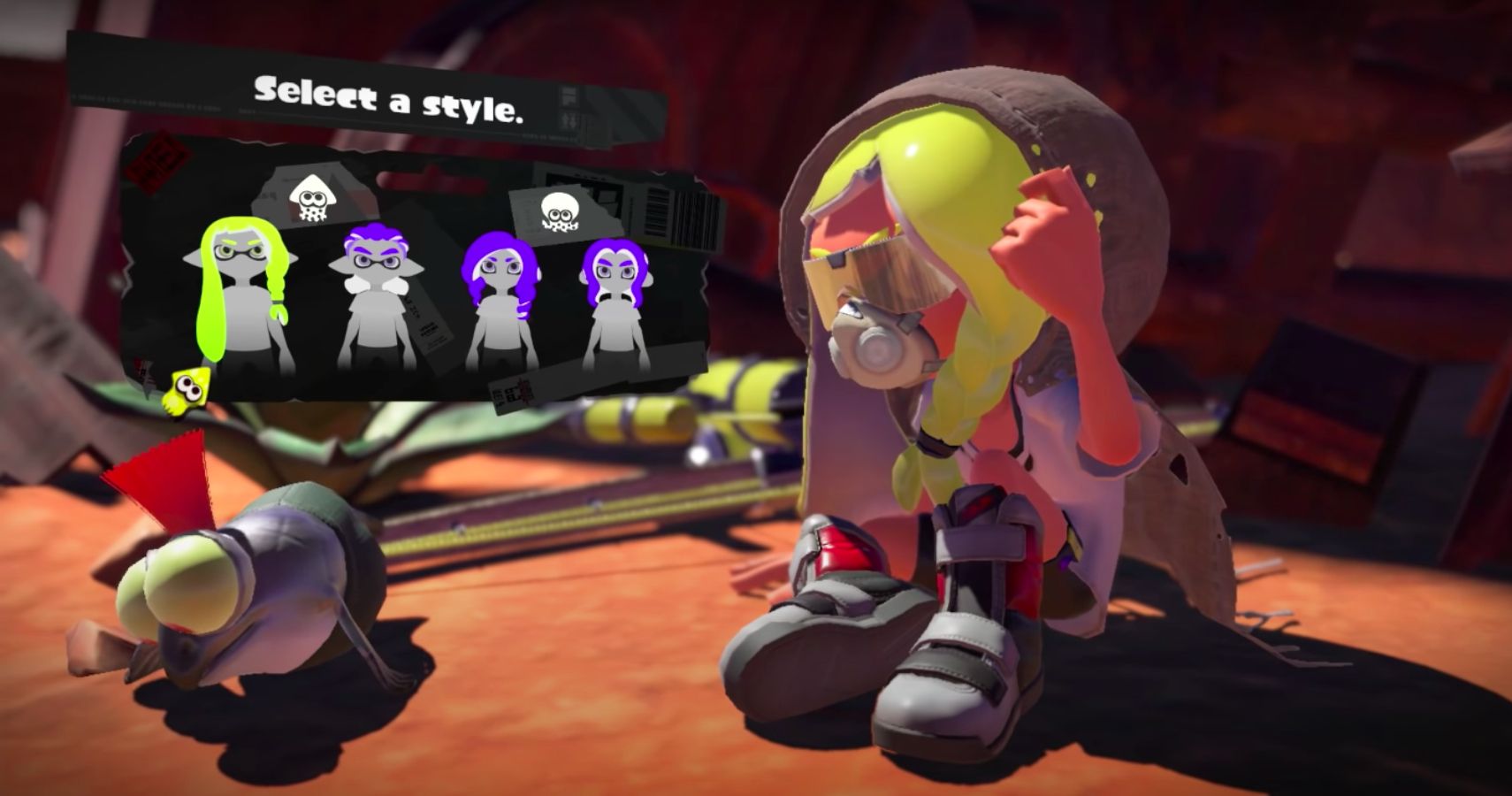 Yesterday, Nintendo held its latest Nintendo Direct presentation in which a wide range of games destined for the Nintendo Switch were showcased. At the very end of the presentation came an announcement trailer for Splatoon 3, which showed off a dusty desert landscape, some of the game's new maps, and of course, the character customization options.
You'll notice that instead of having to choose between Girl and Boy, you just "select a style." This entails choosing between a squid or octopus kid, and although there are two styles for each of those, neither of them are explicitly labelled as male or female.
As pointed out by one fan on Twitter, you can also choose any hairstyle or leg-wear for your character too, regardless of who you choose.
And let us not forget your little buddy! You can also customize the googly-eyed fish thing, but only its hairstyle at this point, it seems.
Check it out in the trailer below:
If all this has got you amped to play the next instalment in Nintendo's third-person (ink) shooter series, the bad news is you'll have to wait a fair while before you do. At this point, all we have is a vague estimated 2022 release for the Nintendo Switch, but Nintendo promises that more details – such as info about new weapons and moves – are on the way.
Source: Read Full Article