Is it the best deal in the galaxy? Star Wars Jedi: Fallen Order is on sale for close to half of its original price.
The game, which is already being hailed as one of the best Star Wars titles ever produced, typically sells for $59.99. A Black-Friday and Cyber Monday sale reduced that price to $45 for a short time, but now prices are even lower. Fallen Order is currently available on both Xbox One and PS4 via Amazon for $33.74.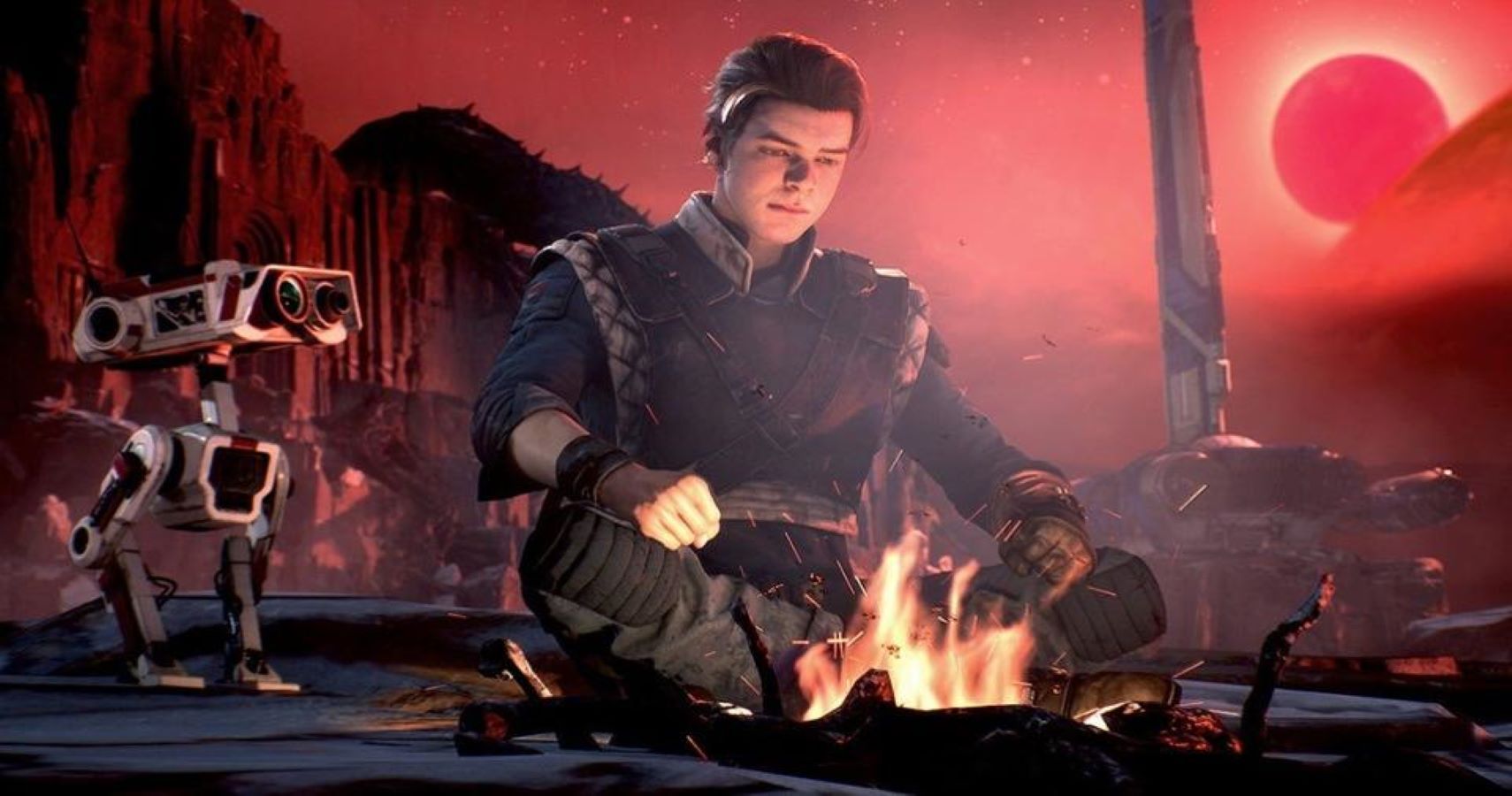 Developed by Respawn (Titanfall and Apex Legends), Fallen Order is exemplary in its execution. Where Battlefront has fallen short, Fallen Order prevails. Its arresting storyline fits seamlessly into the Star Wars universe— all of which is supported by an original art direction, brand new characters, and challenging gameplay. Rather than shoving pre-fab characters and relics from the George Lucas era of Star Wars down our throats foie-gras style, Fallen Order builds something that feels new and familiar at the same time. JJ Abrams should be taking notes.
The game, in its first couple of months in stores, is already breaking sales records. Without giving specifics, EA released statements declaring that Fallen Order sold more digital copies than any other Star Wars game it's ever produced. EA also mentioned that Fallen Order had the best PC launch of any game to date. The price cut comes as an effort to attract players who may have balked at the $60 launch price.
Fallen Order isn't the only game on sale right now. A few popular Switch games are also featuring marked down prices at the moment. Mario & Sonic at the Olympic Games is also cheaper than it was on Black Friday. Here is a full list of Switch games that are currently on sale, as outlined by IGN:
Mario & Sonic at the Olympic Games for $39.99

on Amazon

Battle Chasers: Nightwar for $13.19

at Nintendo eShop

Starlink: Battle for Atlas Starter Pack for $5.99

at Best Buy

Crash Bandicoot N-Sane Trilogy for $19.99

at the eShop

South Park: The Fractured But Whole for $19.79

at the eShop

Child of Light Ultimate Edition for $7.99

at the eShop

Overcooked 2 for $14.99

at the eShop

The Binding of Isaac: Afterbirth+ for $19.99

at the eShop

Mario + Rabbids: Kingdom Battle for $14.99

at the eShop

Mario + Rabbids: Kingdom Battle Gold Edition for $19.99

at the eShop

Into the Breach for $7.49

at the eShop

Cuphead for $13.99

on Amazon
It's typical for sales to pop up after the holiday season, but now is a particularly good time for finding deals on some of the year's best titles.
Source: Read Full Article