Shane is a character that is quite popular in the Stardew Valley community. He is one of the few NPCs to get his own plushie, and his storyline is one of the darkest in the game. Shane is an older NPC who lives with his Aunt and has a soft spot for his goddaughter Jas. He works at Jojamart but is rude to the player when they first move to town.
By spending some time with Shane, players will melt away his hard exterior and learn about the man underneath. For players who want to marry him, the guide below can help to make the game much easier.
Shane's Stats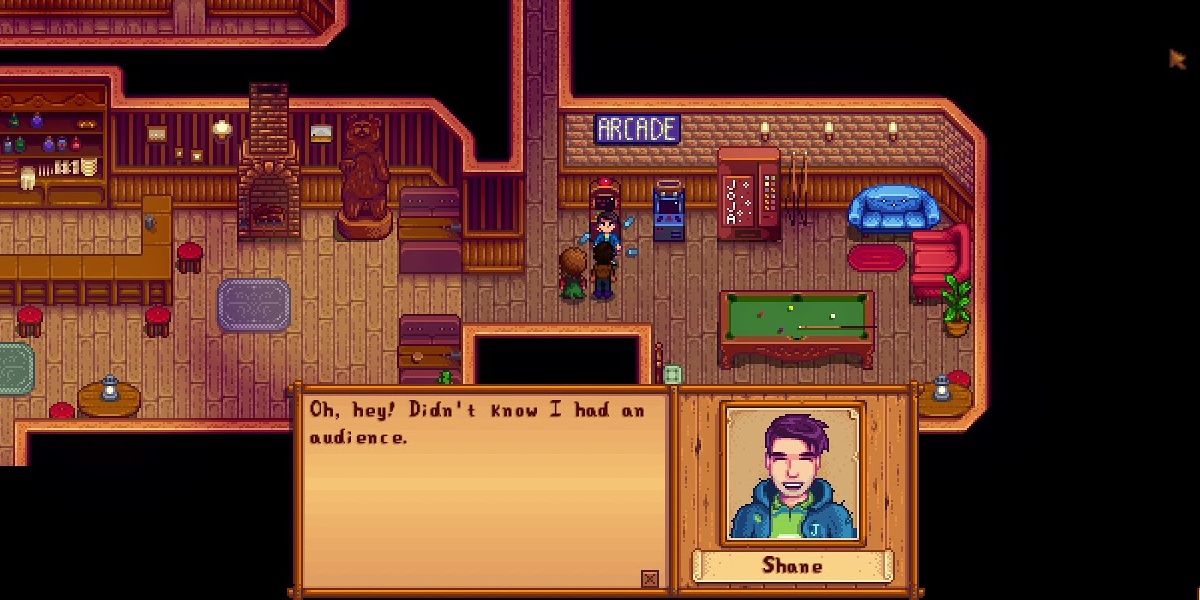 Shane is a unique NPC that can lose or keep his job depending on the player's chosen story path. Despite his hardened exterior, players will also still gain friendship points for giving him a gift on his birthday.
Birthday: Spring 20
Home Location: Marnie's Ranch
Night Market Visit: Winter 15
Occupation: Jojamart
Shane's Schedule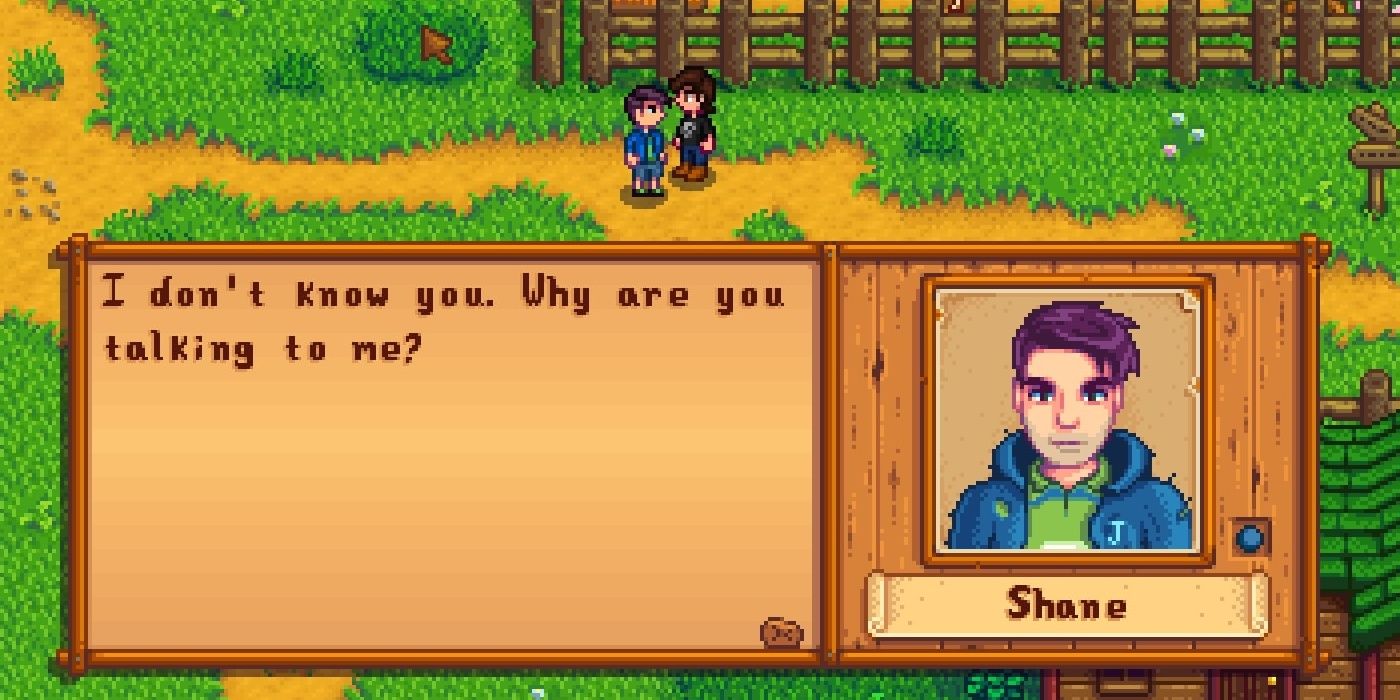 Shane's schedule is a bit confusing to keep up with, especially since it will change as soon as the player completes the community center. Luckily, he will keep the same routine through all seasons, so as soon as the player learns where he goes when Jojamart shuts down, it should be easy to find Shane. Players should also note that rain doesn't affect his schedule.
Monday Through Friday
7:10 am – Heads to Jojamart
5 pm – Goes to Saloon
11:10 pm – Goes Home
Monday Thorugh Friday- Community Center Completed
2 pm – Goes to Saloon
11:10 pm – Goes Home
Saturday
12 pm – Goes to General Store
5 pm – Goes to Saloon
11 pm – Goes Home
Sunday
Gifting to Shane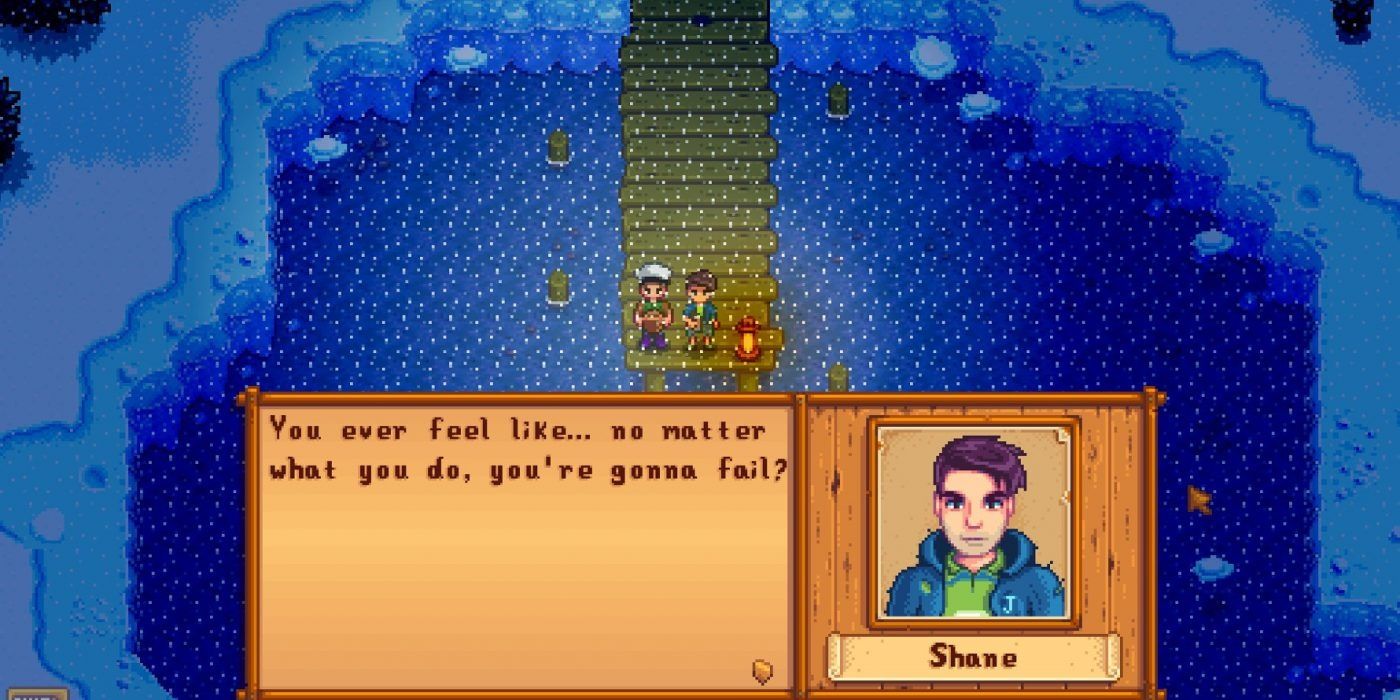 Shane is honestly one of the easiest characters to get loves for. The player can go to meet him during his daily saloon visits, buy a pizza from Gus, and then give it to him for the 8– point bonus. Best of all, buying the pizza will only cost 150g. The player can also gift Shane any type of egg or choose to give him produce from their farm.
Loves – 80 Friendship Points
Pizza
Beer
Pepper Poppers
Hot Pepper
Likes – 45 Friendship Points
Universal Likes
Eggs – Excluding Void Eggs
Fruits
Vegetables – Excludes Hot Peppers
Neutral – 20 Friendship Points
Dislikes – Minus 20 Friendship Points
Universal Dislikes
Leek
Holly
Winter Root
Snow Yam
Magma Cap
Morel
Seaweed
Purple Mushroom
Common Mushroom
Chanterelle
Daffodil
Dandelion
Hazelnut
Ginger
Wild Horseradish
Hates – Minus 40 Friendship Points
Universal Hates – Excludes Seaweed
Quartz
Pickles
Triggering Shane's Cutscenes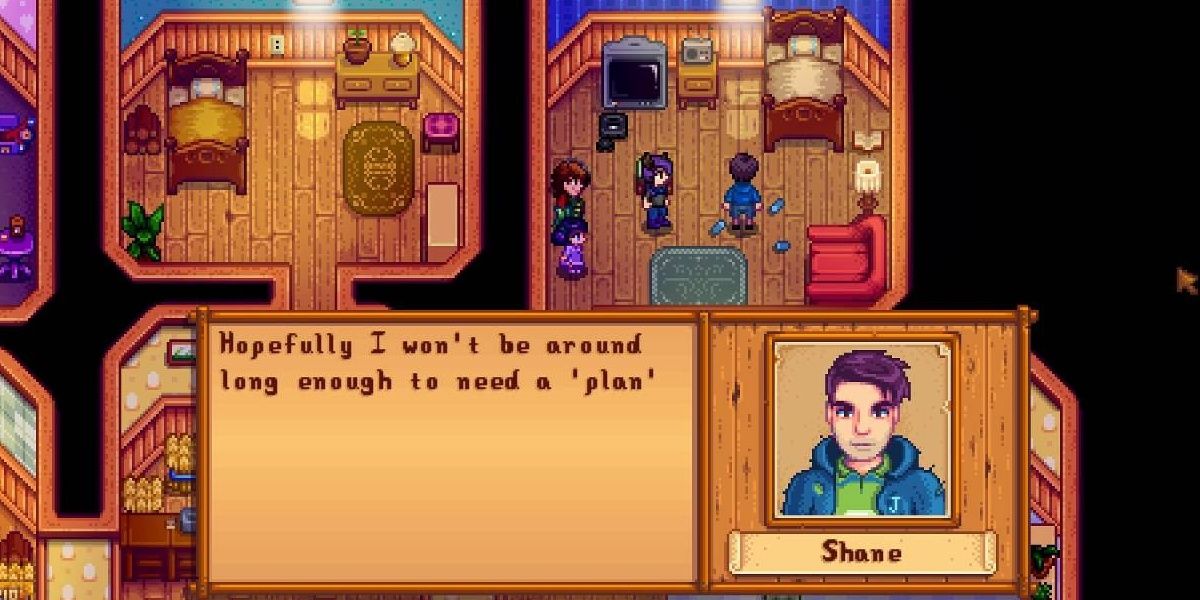 Shane has a ton of different heart events, and they all circle around the fact that he is dealing with major depression. His route is one that deals with recovery from addiction, so it might not be suited for players who play the game for a light-hearted atmosphere. Most of his events won't send you out of your way, but players should be prepared for a couple of dialogue choices.
Two Hearts
The player will need to go to Cindersnap Forest between 8 pm and 12 pm to meet Shane. In this scene, he will offer the player a beer and open up about the fact he is depressed.
Three Hearts
A letter will arrive in the player's mail for Shane, giving them the recipe for one of his loves, Pepper Poppers.
Four Hearts
To activate the four heart event, the player simply needs to stop by Marnie's Ranch. The player will find that Shane has passed out due to his drinking. He wakes up after water is poured on his head and reveals his dark thoughts causing Jas to run out of the room crying.
Six Hearts
This is an event that activates when you enter Cindersnap Forest between 9 am and 8 pm. This time you will discover Shane at the edge of the cliff suffering from alcohol poisoning. After some dialogue that won't affect his friendship, the player will take him to the clinic for help. The next day Shane will visit the player to apologize.
I'm Glad I Was There – Plus 10 Friendship Points
You Needed a Wake-up Call – Minus 10 Friendship Points
I'm Just Happy You Are Still Here – Plus 10 Friendship Points
Seven Hearts
Enter Marnie's Ranch at any time to see Shane talking to Marnie about feeling much happier with himself.
Seven Hearts Part Two
This will trigger once you also gain two hearts with both Emily and Clint. Afterward, enter the town to see Shane helping them film a video.
Seven Hearts Part Three
The player will receive another letter in the mail from Shane; this one will contain the recipe for a Strange Bun.
Eight Hearts
To activate this event go to Marnie's Ranch while Shane is there. This time he will take you into the barn and introduce you to his chickens. You will be introduced to Charlie the chicken, and Shane will tell you about how he wants to teach Jas to care for the flock.
Ten Hearts
The player will need to leave their house before it hits 6:30 am. Shane will be waiting outside to invite you to a Tunners game in Zuzu City. To go through with the date, simply go to the bus stop between 4 pm to 6 pm.
Next: Stardew Valley: A Complete Guide To Marrying Elliot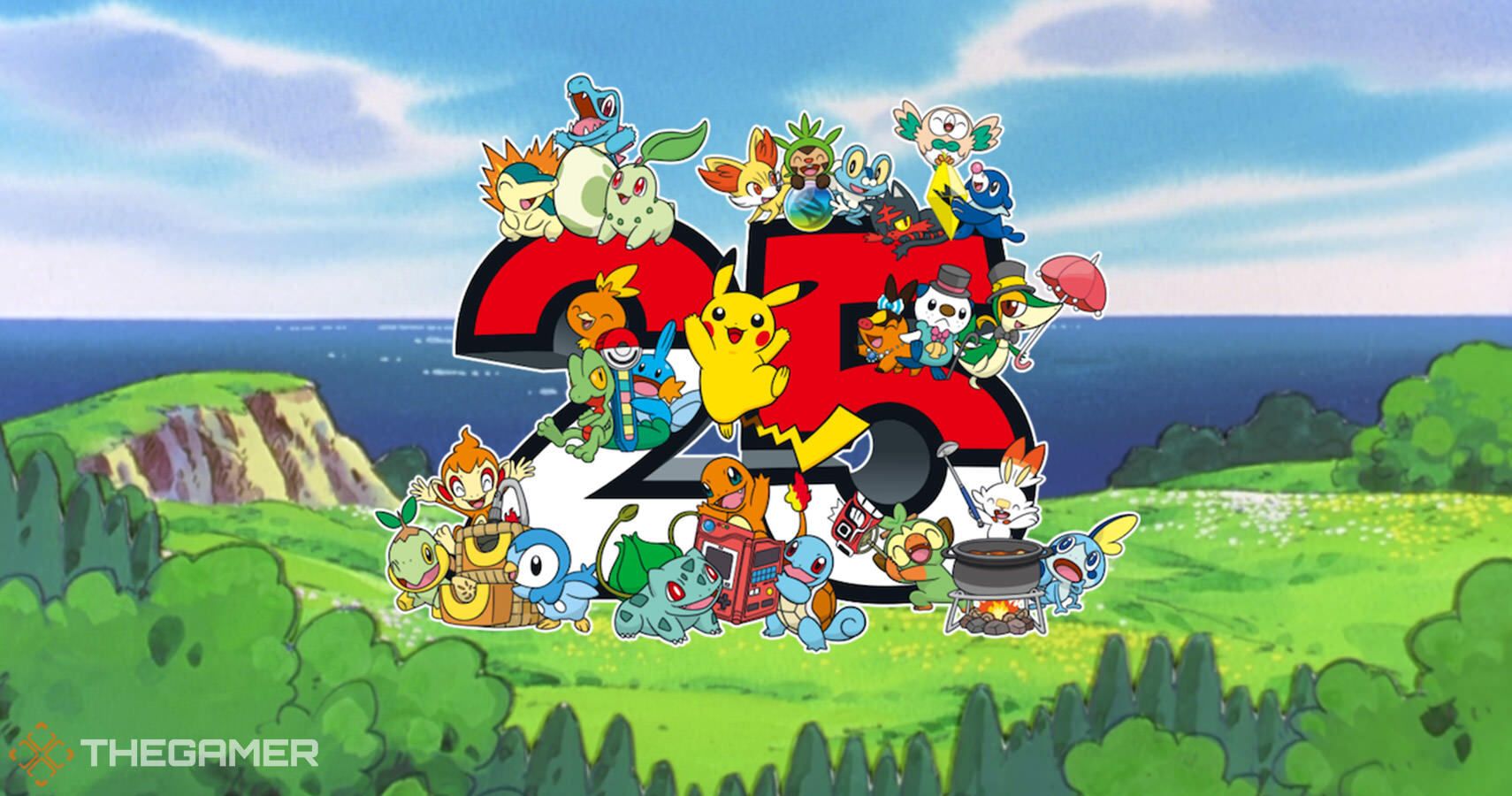 Jess has been writing for clients all around the world for years. From companies in Japan to being featured on The Kim Komando Show, Jess has prided herself in expressing her love for gaming. Her favorite console is the Nintendo 64 and she revels in replaying through Paper Mario and Megaman Legends. When not fighting Reaverbots she can be found gushing over the newest JRPGs or watching seasonal anime with her furless cat Noko.
Source: Read Full Article