I wake up every morning with the rising of the sun. I rub the night away from my eyes and immediately start working on the things that need to get done around my house. Clean up anything I may have left from the day before, water my plants and tend to my garden, make breakfast. A typical morning routine. From there, I venture into town to run my daily errands such as buying groceries, snagging supplies from the hardware store, and dropping by the local flower shop to buy a boutique for my significant other. I return home to tie up any loose ends around the yard before calling it a day and heading to bed – sometimes occurring as the sun sets, sometimes after spending a couple of hours in the calm of the star-filled night sky.
And then I do nearly the same exact thing in Story of Seasons: Pioneers of Olive Town – a routine that takes significantly less time to complete than in real life. I have had the opportunity to check out the upcoming life and farming sim for the past week or so, and even as someone who is brand-new to the genre, I can't help but already feel like I'm at home in Olive Town.
The game begins simple enough – you'll create your character who relocates to Olive Town to take over the run-down farm left to you by your grandfather.
In fact, run-down may be a bit generous of a term. You're effectively starting from scratch on a jungle-esque plot of coastline land that needs to be cleaned up and put to better use. Your starting living quarters are that of a tent, but you're quickly given access to tools and abilities that will allow you to take your plot of land from drab to fab. Clear out trees, crush rocks, and cut grass so that you can make room for your gardens and pieces of production equipment that will allow you to run your farm more efficiently. As you clean up the area, you'll uncover things like caves that can be mined and an old chicken coop that, once repaired, can house any chickens that you tame. Eventually, you'll be able to add other structures to house other types of livestock, which will only add to the self-sustainability (and money-making capabilities) of your farm. You'll also be able to unlock the other areas surrounding Olive Town, although Olive Town itself is an area that is well worth visiting on a daily basis.
Olive Town is just as charmingly delightful as you would expect. You're able to meet all of the city's occupants from the get-go as you vie for their attention and, in some cases, their affection. After the initial introductions, interactions can be a little flat, though. I'm hopeful, however, that as I make my way through more seasons, my interactions with the citizens of Olive Town will become a bit richer.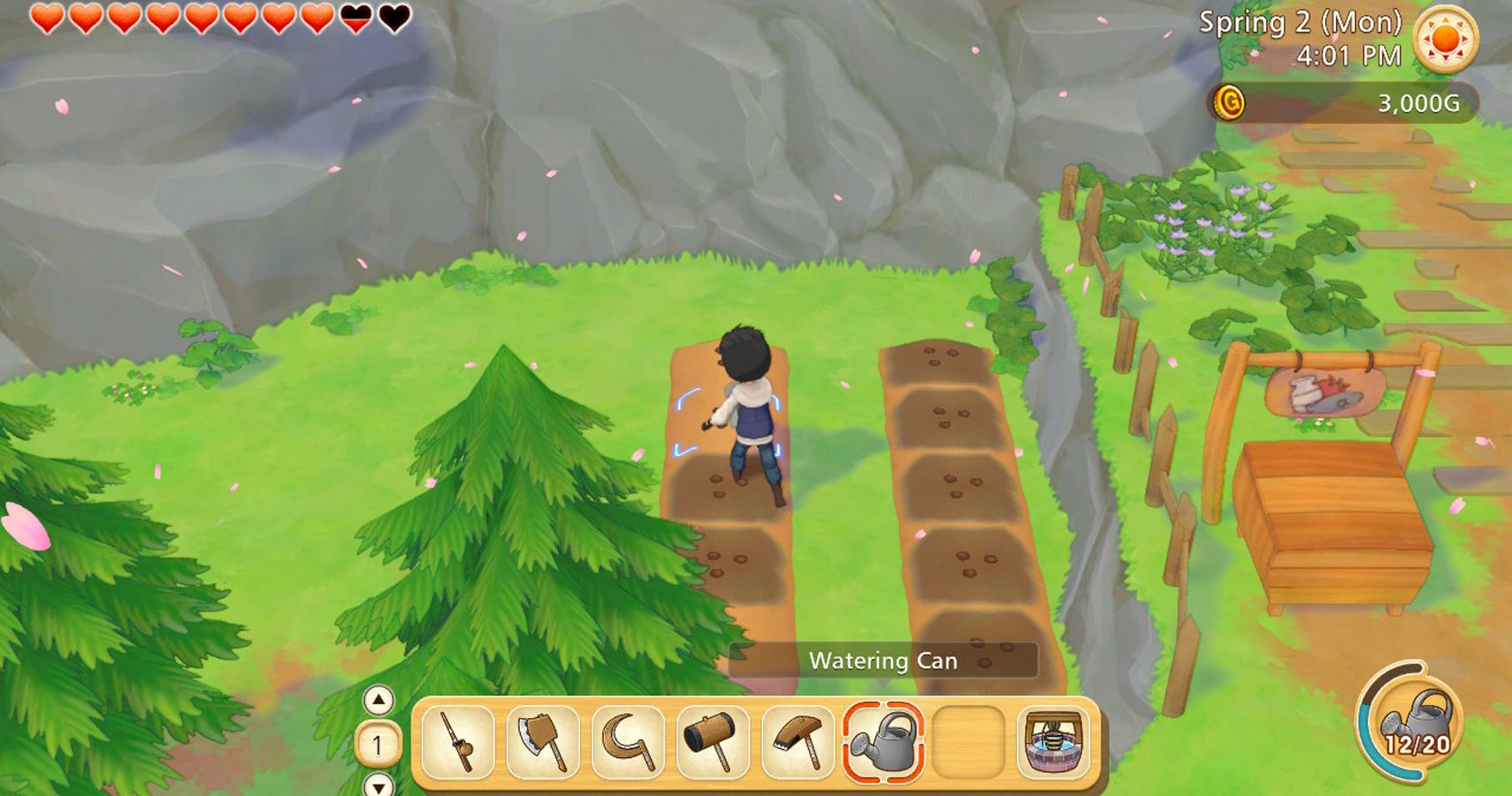 Olive Town's shops contain all of the materials you'll need to build out your farm, though the materials are a bit pricey. Even early on in the game, I've found that although it might initially take longer to see results, the long-term benefit of making your own resources on your farm will pay off major dividends compared to what you'd otherwise be spending on them. Therein lies the beauty of Story of Seasons: Pioneers of Olive Town – player choice.
When I first started playing, I felt like I needed to do as much as I could, as fast as I could. This, however, was only adding stress to an otherwise non-stressful game. Story of Seasons: Pioneers of Olive Town is a game that can and should be played however you see fit. YOU prioritize your farm's development. YOU determine whom to interact with. YOU decide your daily, weekly, and even seasonal schedule. The game guides you through your various options (and does a great job of doing so in its opening tutorial), but it's you who ultimately makes the decisions on how you experience the game.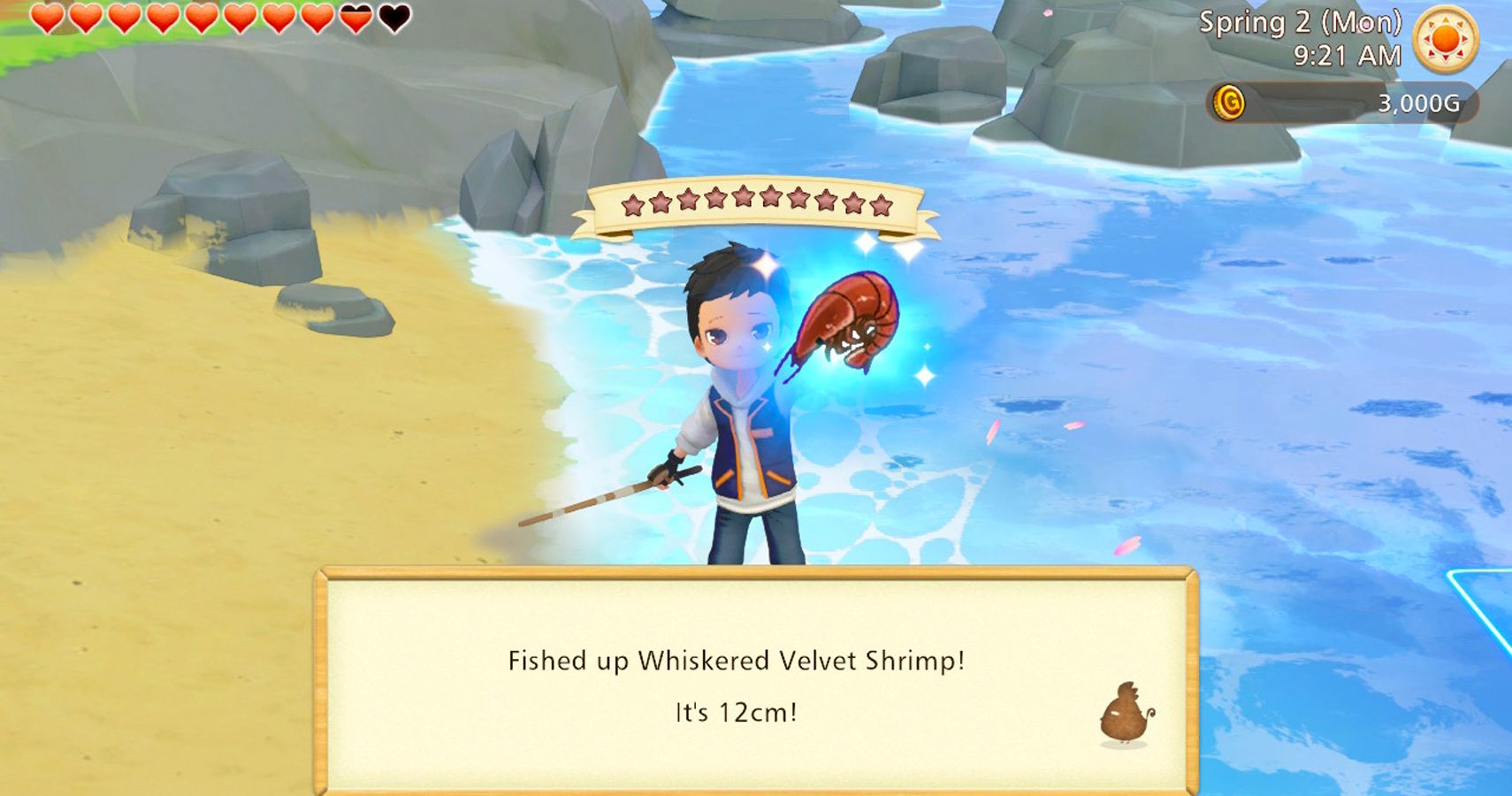 Once I asked myself why I was trying to rush to some sort of conclusion (and had no good answer), the game became far more enjoyable. Funny enough in that regard, the similarities between Story of Seasons: Pioneers of Olive Town and Littlewood – another life and farming sim that was just ported to Nintendo Switch – became much more apparent. Both are titles with adventures that can be played as you see fit (most of mine being played just before I go to bed). Pioneers of Olive Town admittedly has a bit more depth to it, but the games are relatively similar in their calm and steady design.
This is absolutely a good thing, and I'm excited to see where the rest of my adventures in Olive Town take me.
Story of Seasons: Pioneers of Olive Town releases for Nintendo Switch on March 23. A Switch code was provided to TheGamer for this preview.
Next: Hood: Outlaws & Legends Shows Off The Ranger Class In First Gameplay Trailer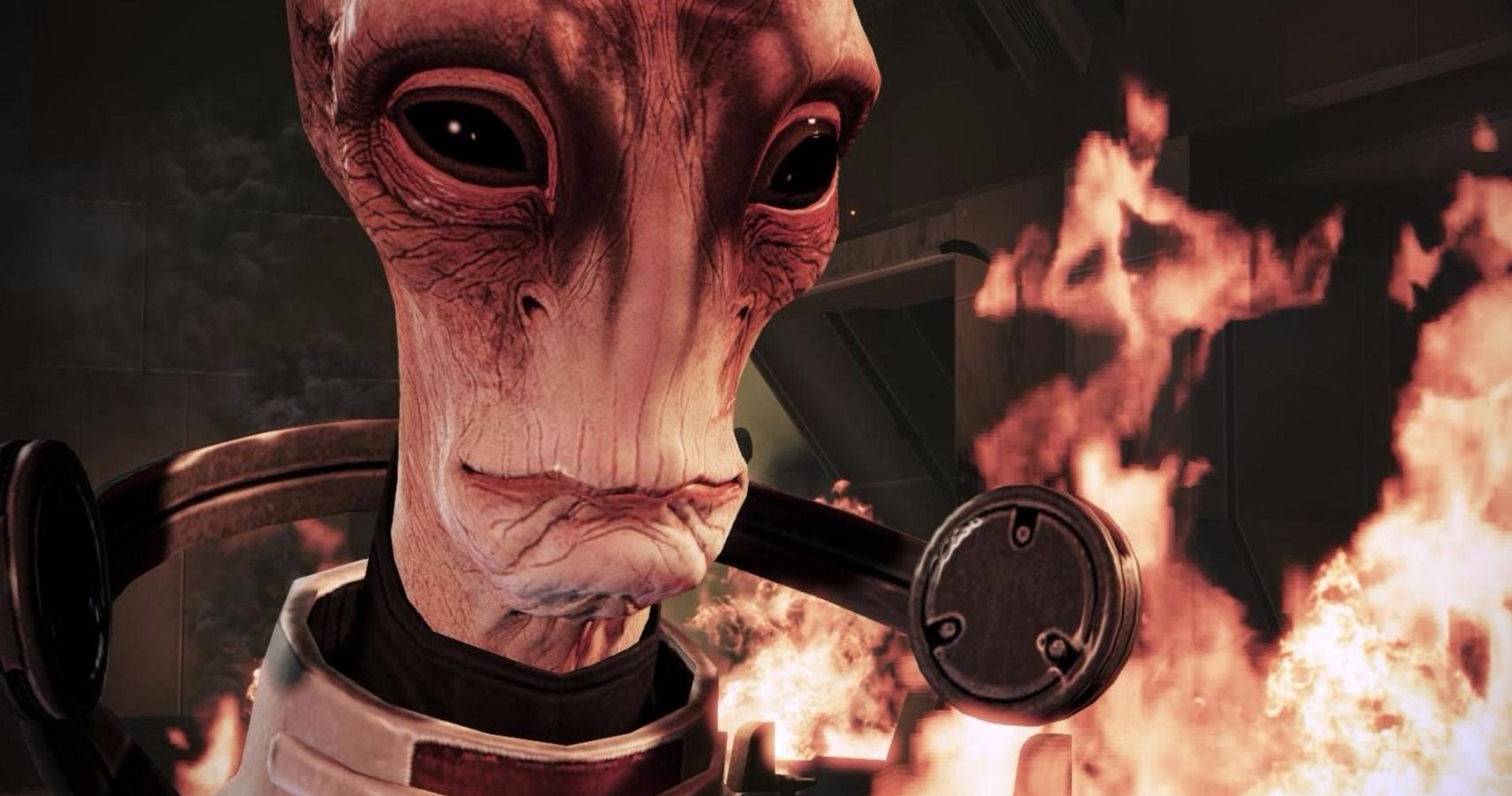 Game Previews
Story Of Seasons
Sam has been writing for TheGamer since early 2018, earning the role as the Lead Features & Review Editor in 2019. The Denver, Colorado-native's knack for writing has been a life-long endeavor. His time spent in corporate positions has helped shape the professional element of his creative writing passion and skills. Beyond writing, Sam is a lover of all things food and video games, which – especially on weekends – are generally mutually exclusive, as he streams his gameplay on Twitch (as well as TheGamer's Facebook page) under the self-proclaimed, though well-deserved moniker of ChipotleSam. (Seriously…just ask him about his Chipotle burrito tattoo). You can find Sam on Twitter, Instagram, and Facebook as @RealChipotleSam.
Source: Read Full Article