Following the uproar surrounding Sweet Anita's n-word tic – a result of her Tourette syndrome – Summit1G has issued an apology for the remarks made by his girlfriend, who is known as lilchiipmunk on Twitch.
While seemingly genuine, the apology does come off a bit awkward. Despite his heart being in the right place, that fact that Summit is apologizing for his girlfriend is strange. As Reddit users have pointed out, the tone of the clip sounds like a father apologizing for his daughter's action.
The drama began when lilchiipmunk tweeted out a call for Twitch to ban Anita from the platform for "promoting… hatred." Her statement was widely criticized on Twitter and promptly deleted.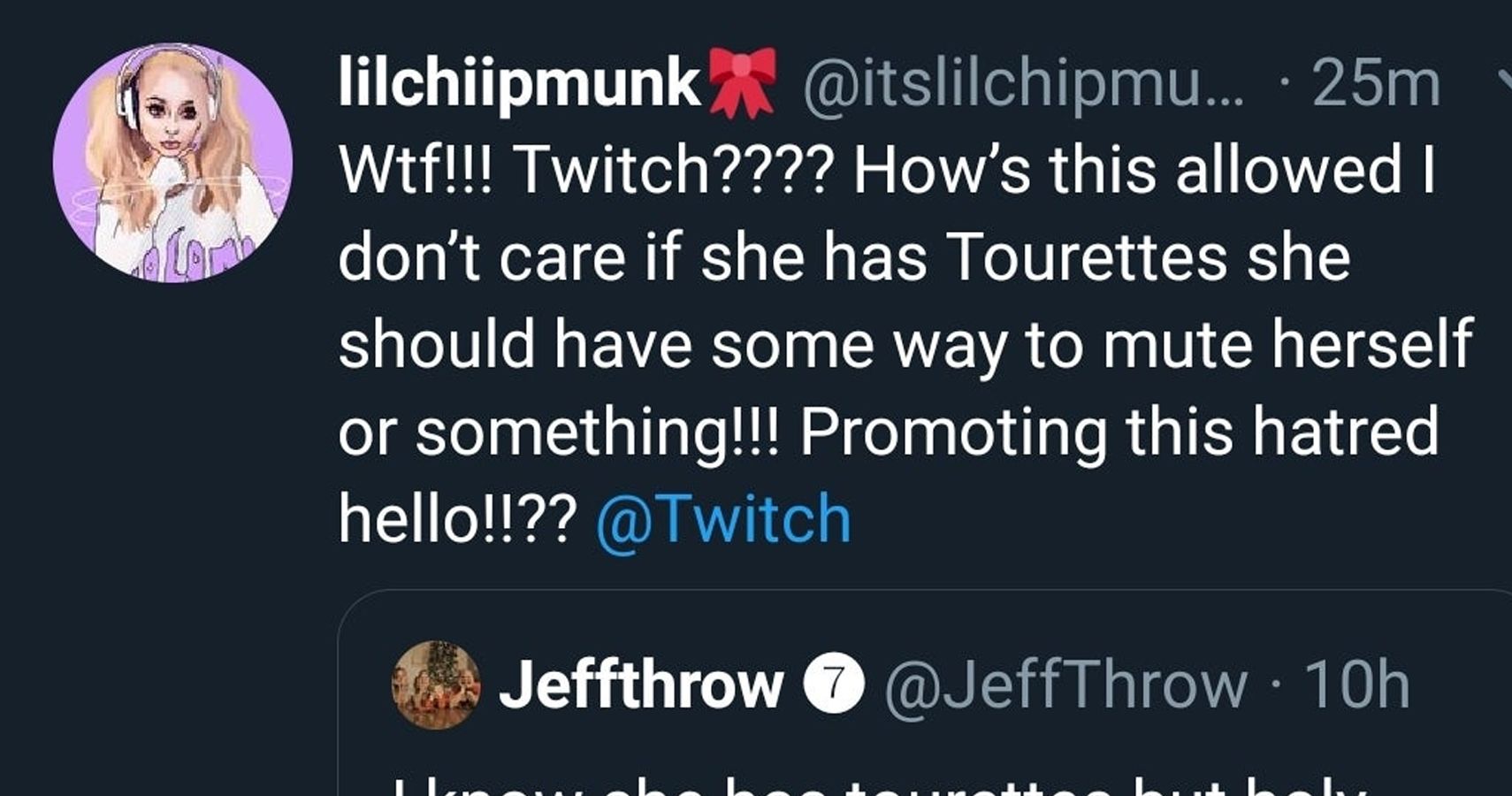 Although many were upset with Anita's unfortunate tic, even more became outraged by lilchiipmunk's lack of understanding in the matter. She quickly came to the realization that her comments were ill-advised, issuing multiple apology tweets soon after the blow-back.
Her apology was poorly received as many believed it to be disingenuous. It was further criticized for not even being directed at Anita, which lilchiipmunk pointed her initial anger at. Lilchiipmunk responded to those criticisms with another tweet, this time tagging Anita and directly apologizing.
Nevertheless, Anita had nothing but positivity to give in return, accepting the apology wholeheartedly and denouncing those who seemed bent on spreading more needless hatred towards another streamer.
The reality of the situation is that TS is difficult to deal with in day-to-day life. Streaming with the syndrome is on another level of difficulty. Emphasizing the struggle, Anita openly admitted that the situation was bound to happen again, bringing attention to the fact that there are people who are intentionally trying to trigger the tic in chat.
Because TS affects the nervous system and the brain, certain tics are triggered by psychological associations. Herein lies the problem with her chat having so much control over this: she cannot manage exactly what she reads during a stream. One of the best solutions that came from the ordeal, however, was the suggestion to ban Sweet Anita clips from Reddit's ever-famous "LivestreamFail" page. This will hopefully disincentivize people from farming her for drama.
That's unlikely to happen, but we can only hope people allow Anita to move forward regardless of any drama.
Sources: Reddit, Twitter
Source: Read Full Article