Action Comics #1, which features the very first appearance of Superman, recently sold at auction for more than $3 million.
DC has been making big headlines for the past month or so, first via the release of Zack Snyder's Justice League, and then through the debut of the trailer for The Suicide Squad. That hype has now spilled over into the physical comic book world as the record for the most expensive comic ever sold has been broken.
A copy of DC's Action Comics #1 recently fetched $3.25 million at a private auction, breaking the previous record held by the same comic for the past seven years. The reason the comic is so sought after, other than the fact it is 83 years old, is because it features the very first appearances of both Superman and Lois Lane. Its sale has also eclipsed the $2.2 million sale of Batman #1 at the turn of the year.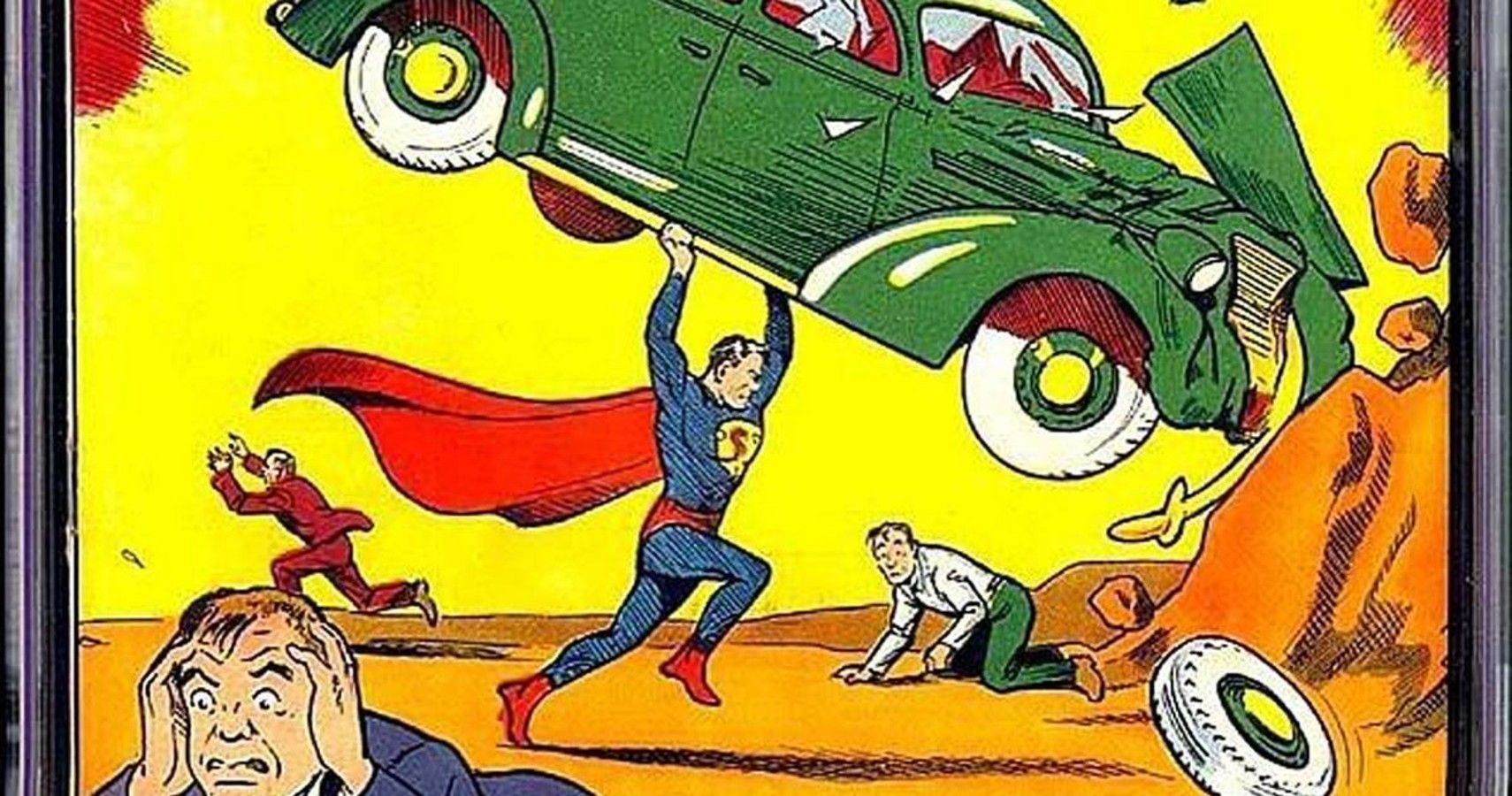 Action Comics #1 is viewed as one of the most important comics ever. Understandable since it introduced the world's most famous superhero and paved the way for eight decades and counting of superhero popularity. Its influence on the comic book world remains to this day via its record-breaking sale, as that will have a direct effect on how much other rare comics are worth.
This particular copy of Action Comics #1 received an 8.5 grade from the Certified Guaranty Company (CGC). The grading system goes up to ten which means the 80-year-old comic is in almost pristine condition. The aforementioned previous record holder received a 9.0 rating, hence it fetching almost as much at auction seven years ago. The now-previous owner of the comic paid $2 million for the record-breaking copy just three years ago. That's quite the tidy profit.
Superman has lasted the test of time unlike any other hero, DC, Marvel, or otherwise. 83 years on from his first introduction to the world and he is still as popular and relevant today as he has ever been. Henry Cavill's portrayal of Superman in Snyder's Justice League was integral to the whole project, and chances are early comics in which he made appearances will keep rising in value as the DCEU continues to make a comeback.
Source: Read Full Article