The Get Famous expansion once more brings an active career to The Sims 4 and this time it's acting. Your Sims can embrace their dramatic side as they take to the stage to star in commercials, shows, and even movies. You can join them on this journey to fame and fortune by accompanying them to work, just as you do with Get To Work's active careers.
Since you'll control your Sims new career, it makes sense that you'll want to know everything you can about acting. This guide will help you follow the path from soap powder commercials to standing on stage at the Starlight Accolades award show to receive your very own accolade in a prestigious ceremony.
The Best Aspirations And Traits For Actors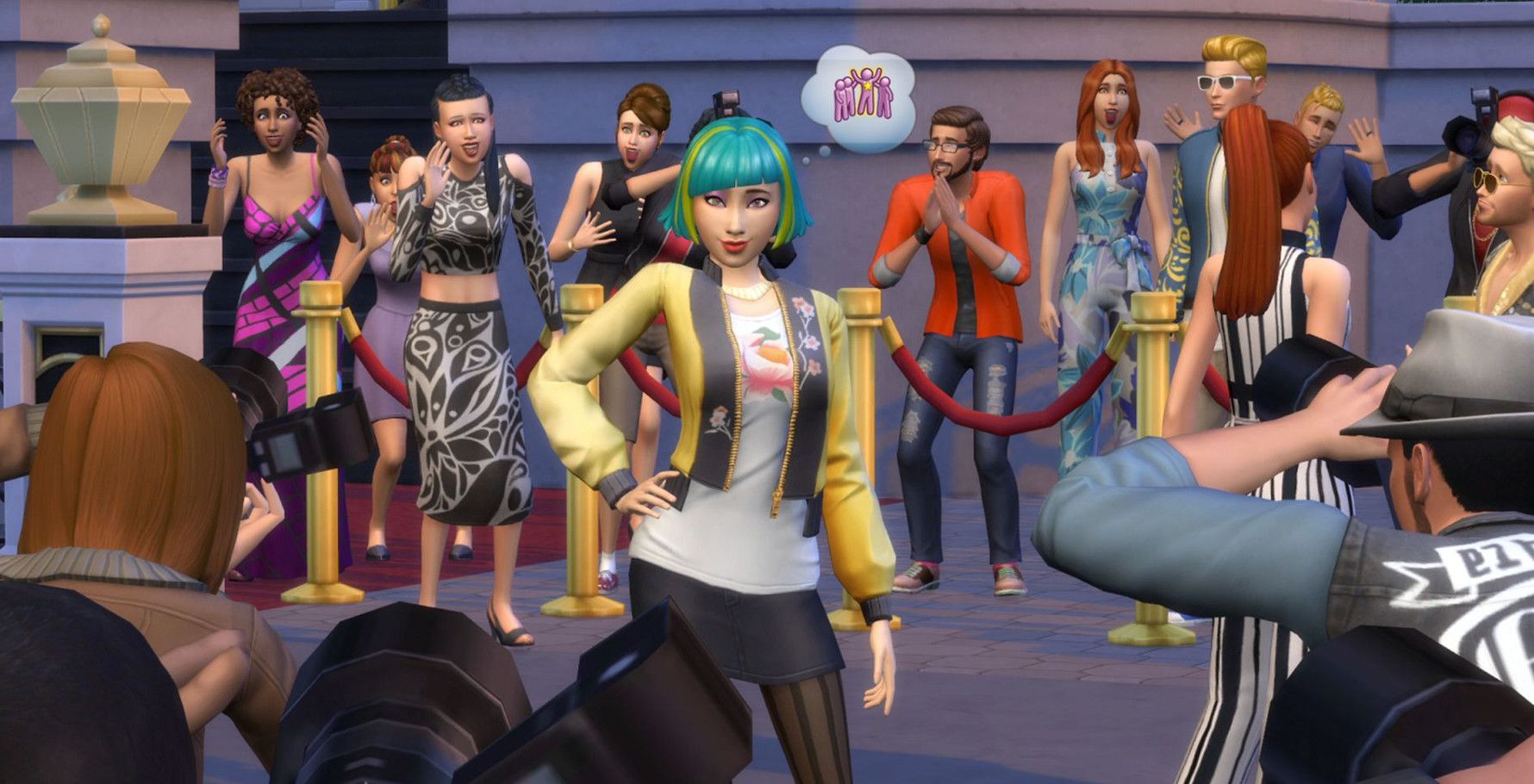 In acting, preparation is key and in order to get the most out of your acting career, there are also some aspirations and traits that can help you along the way. If you have a Sim heading for Del Sol Valley then the Master Actor aspiration will help guide you through the career, awarding aspiration points for common steps on the journey.
As you may expect, confidence is key in acting so the self-assured trait will help you out. This is because Sims with this trait will gain random confidence moodlets that will help them perform better during acting gigs.
Related: The Sims 4: 10 Things You Need To Know Before You Buy Get Famous
Socializing with co-workers is another aspect of acting that can help you advance and an outgoing Sim will have more success with this. While this trait isn't essential, we recommended staying away from the loner trait, as this will actively hinder acting progress.
Choosing The Right Acting Agency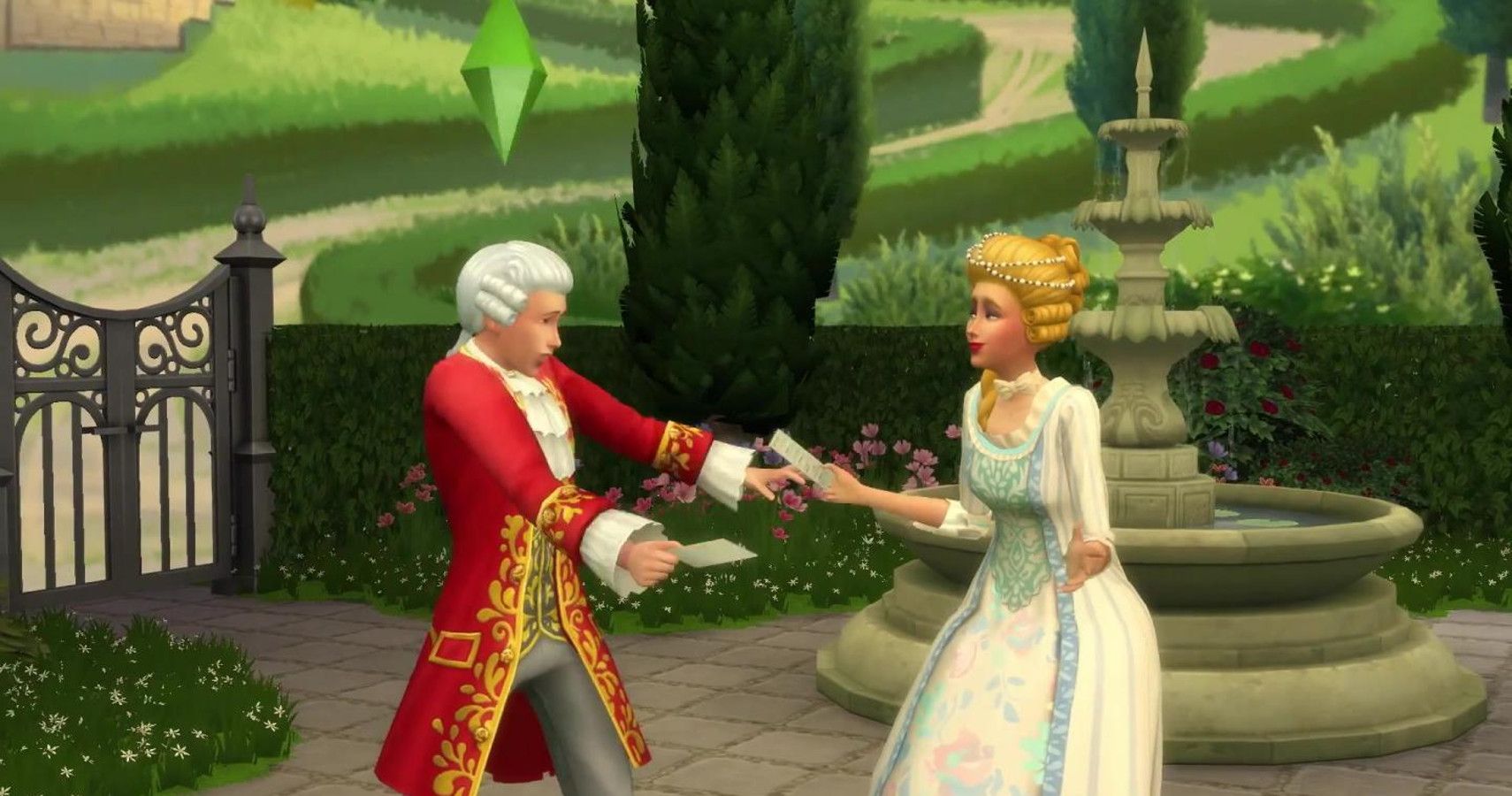 To join the acting career simply use the regular "find a job" interaction and then choose Acting from the top of the list. Once this is done you'll be prompted to select an agency. When you first join the career there are two agencies to choose from, A.I. Staffing Agency and Everyday Extras Talent Agency. As you progress through the career you'll unlock the G.R.A.N. Talent Agency and the Well Suited Talent Agency. You can change agencies at any time using the option on your phone. Here's what each has to offer.
As suggested by the name, A.I. Staffing is an AI-focused agency that offers basic gigs and sends you reminders when new work appears which can be very helpful. There's no personal touch but you'll still get a range of opportunities.
Everyday Extras Talent Agency
Everyday Extras has links to a range of TV networks and commercial makers. If you want to focus on TV work then this agency offers more commercials and daytime TV gigs to audition for.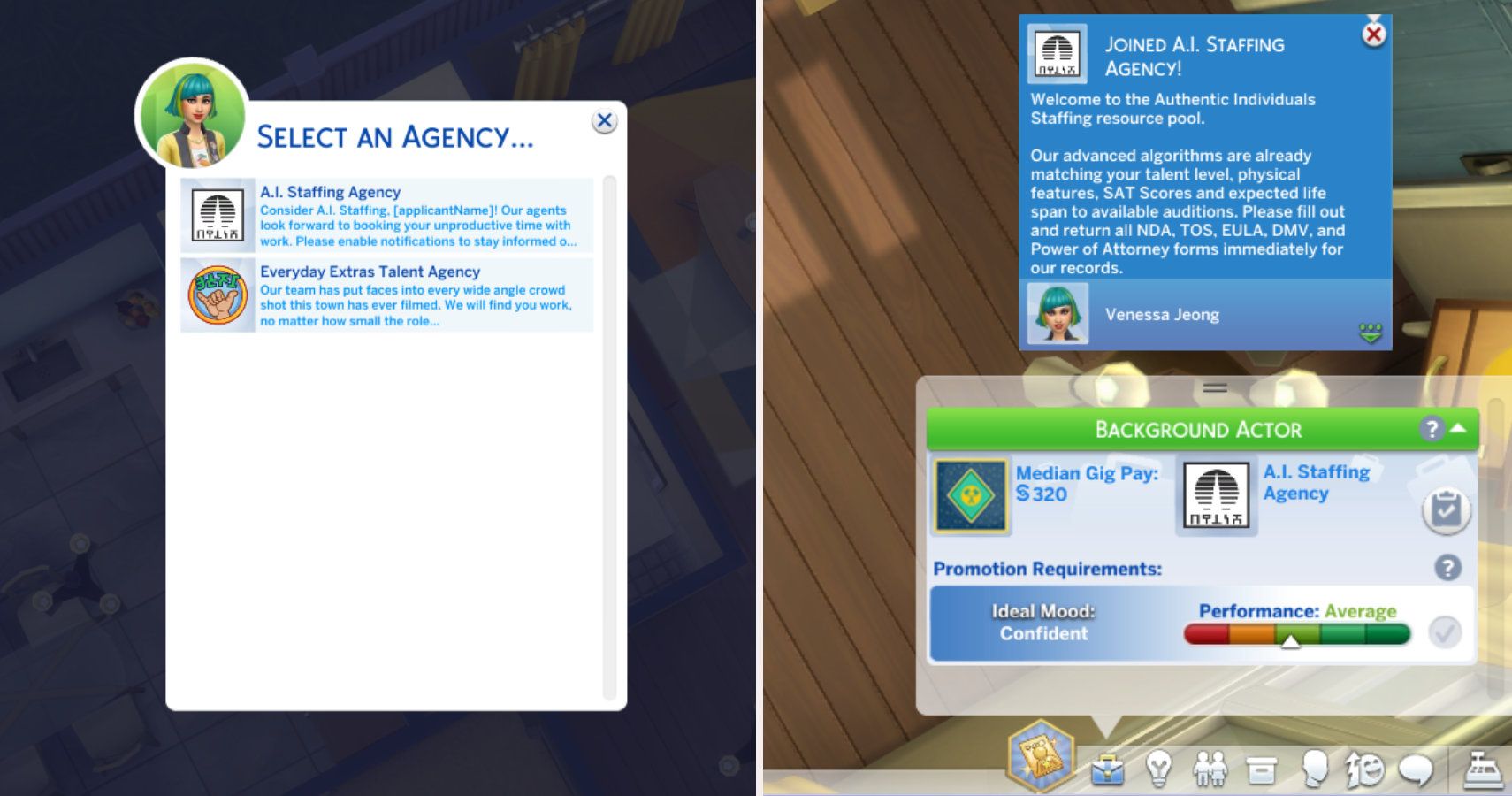 The Goldie Ruthfield Acting Network has connections to some Silverscreen legends. The agency can offer your Sim more historical and musical roles, even at lower levels, and will also send you flowers for a job well done.
Well Suited Talent Agency
Well Suited will only represent the very best, meaning it takes a while to unlock this agency. However, in return for your commitment to the craft, they'll offer higher pay and prime time TV, drama, and action jobs.
The Audition Process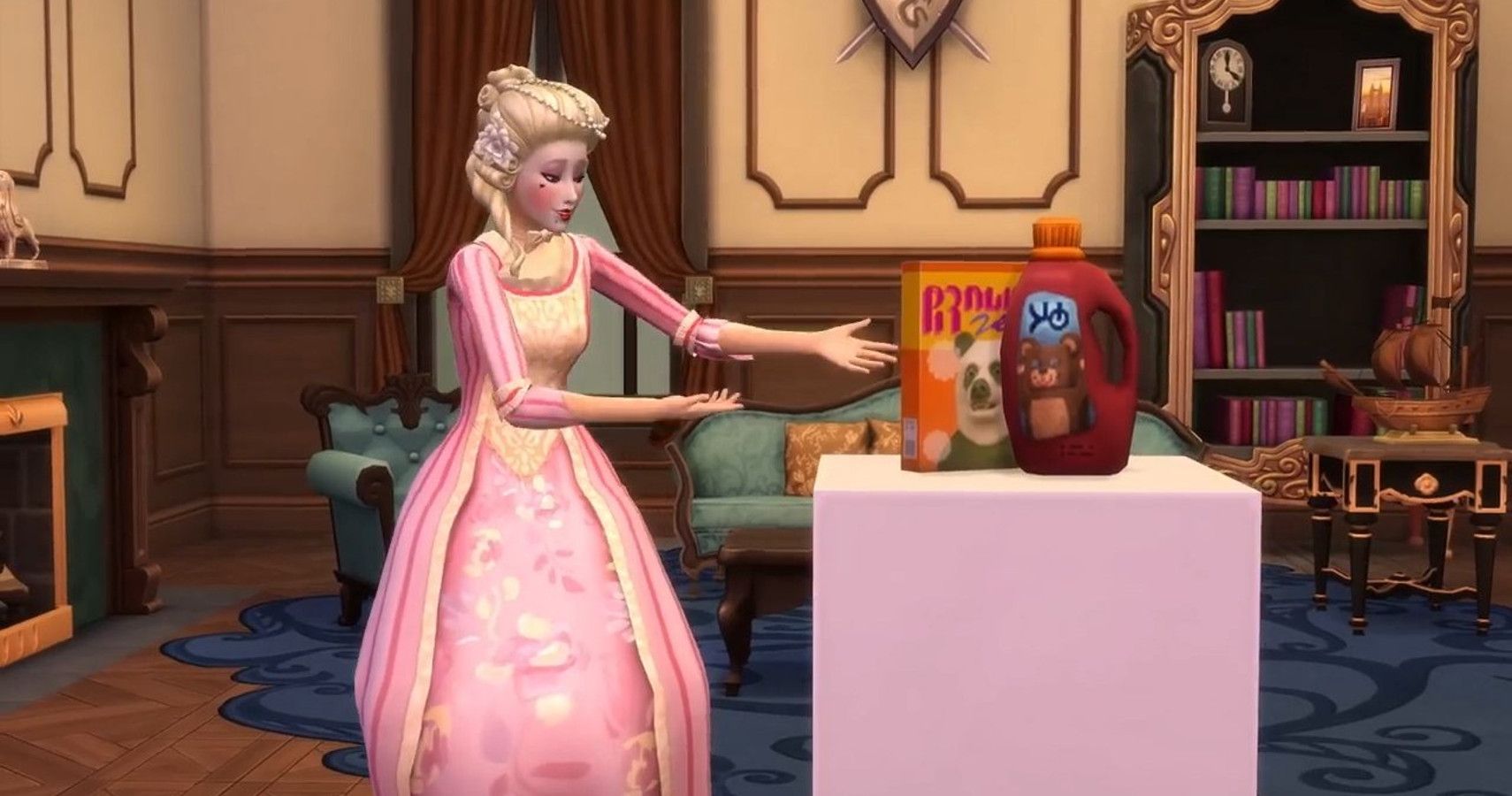 Before you set foot on a stage you'll need to pass an audition. When you open the choose a gig option by clicking the clipboard under the jobs tab, you'll see a list of current gigs. These will change each day and the number of opportunities will increase in line with your skills and fame.
Under each option, you'll see a recommended skill and level. Having this skill at the stated level or higher will greatly increase your chances of passing the audition. Otherwise, you'll just have to get your Sim's needs met and their confidence up and give it your best shot.
Auditions are a rabbit hole event and you'll get a notification regarding if your Sim has passed or failed. If they passed the audition, the job will show up on the career tab for the next day and if not you'll need to try again.
Once you've climbed the fame ladder you can use the 'established name' perk to skip the audition process, allowing you to take on paying work more frequently.
Once you've passed the audition check the details of the gig in the career tab. There will be a preparation task that can help increase your job performance. These are often things like practicing scenes or increasing skills. Later on, you may be asked to socialize with co-workers by inviting them to your home.
Preparing To Take To The Stage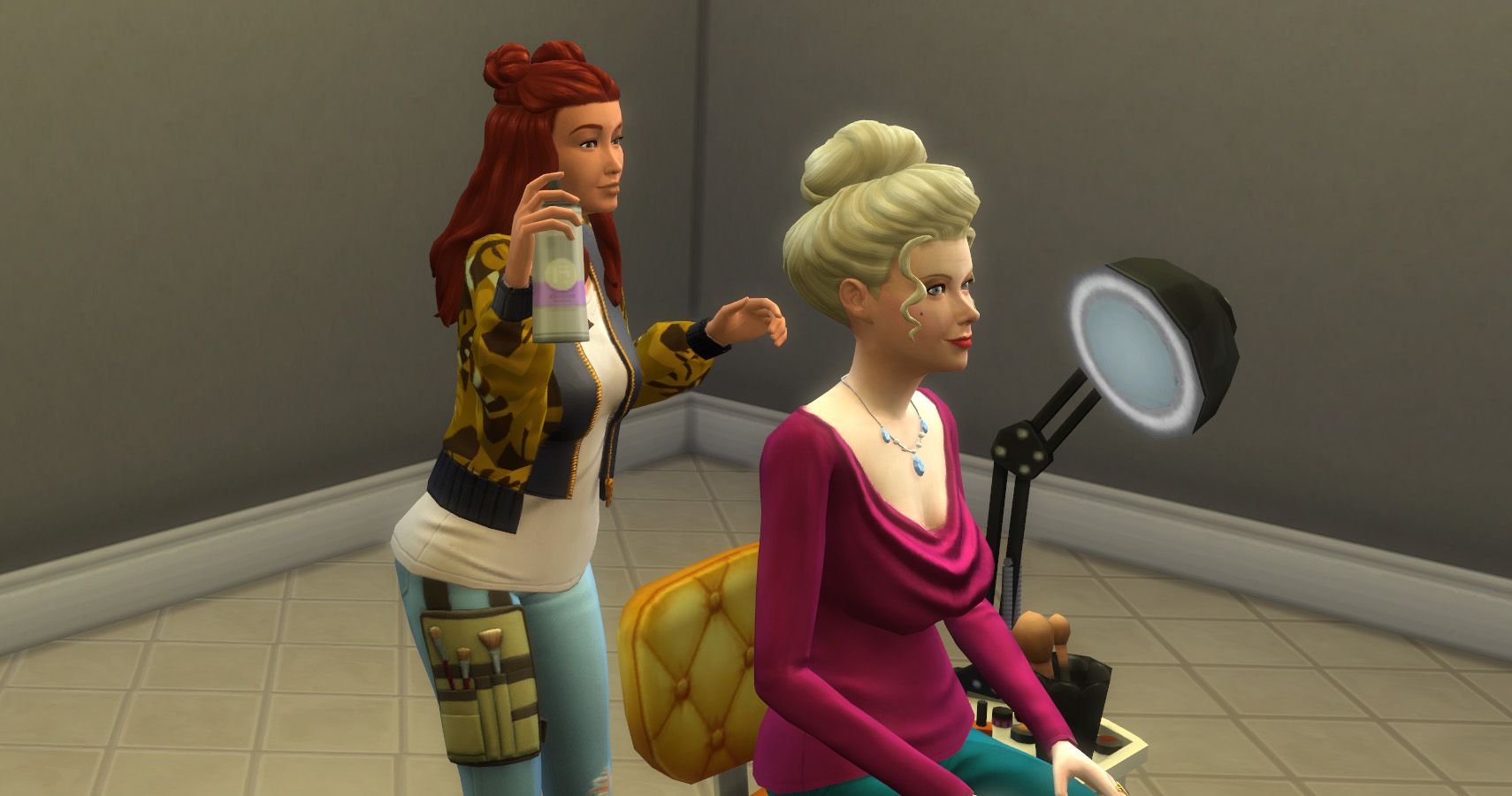 As with other active careers, you can choose to send your Sim to work or accompany them. To get the most out of each job we recommend attending work with your Sim. This will increase your performance and build your career faster.
The lot for the acting career will look slightly different depending on the gig but many of the tasks will remain similar. The tasks you'll need to complete will appear at the top of the screen, just like other active careers and the rated events system. You'll need to guide your Sim around the lot to complete the tasks.
Most jobs require you to get into hair and makeup as well as performing another task or two, such as practicing lines, before you approach the director. Once you've told the director you're ready your Sim will take to the stage.
Risky And Safe Acting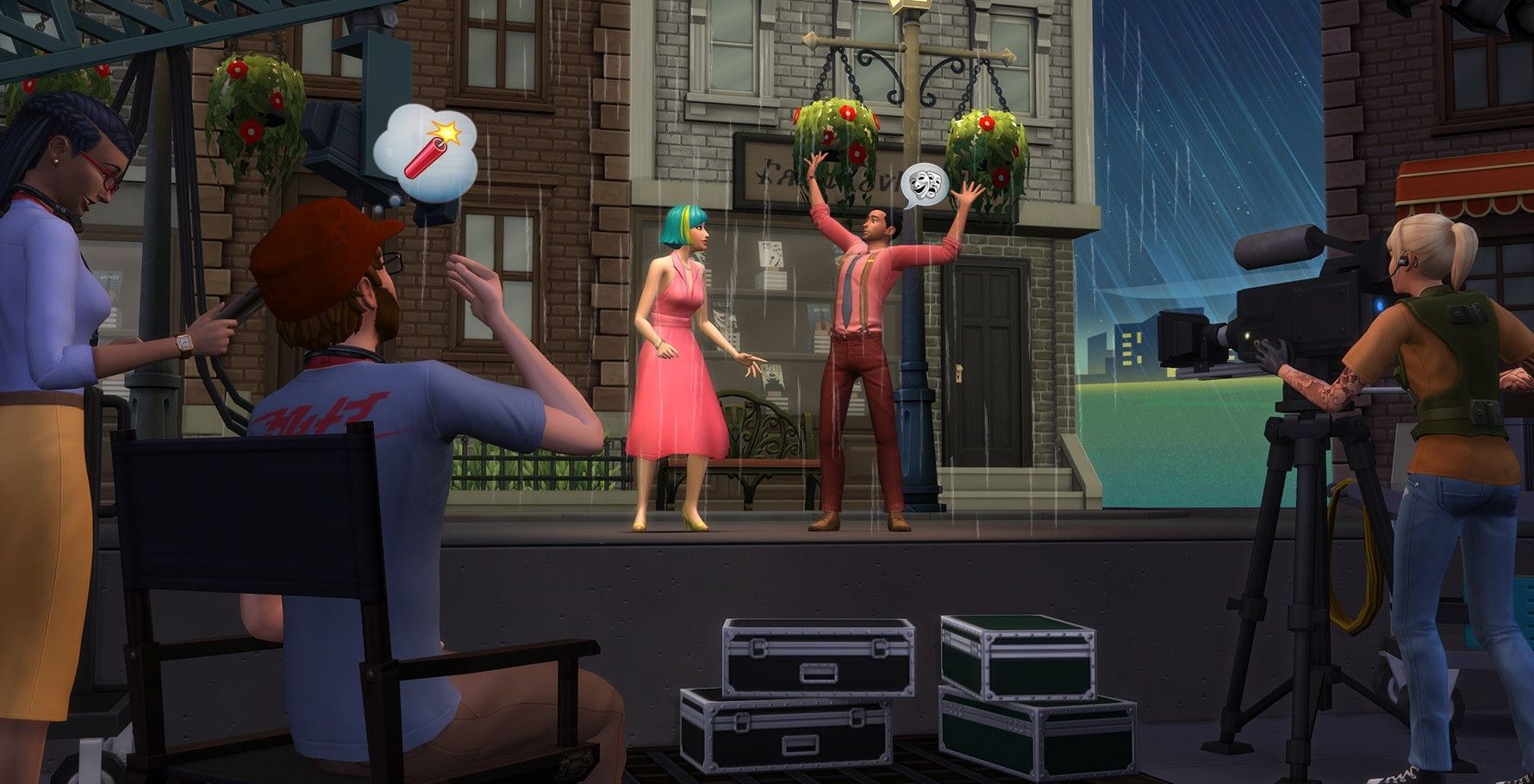 There will be people and props on stage for you to interact with and you'll see a risky and safe version of each interaction. Choosing the safe option will always succeed but rewards less job performance. The risky interaction has a chance to fail which can hurt your job performance. However, a successful risky interaction will boost job performance more than a safe one.
The chance of failing a risky interaction is reduced by higher acting skill, a good mood, and completing the preparation tasks, both before the gig itself and during the first phase. The tasks for each acting job are tied to the specific gig and each type of acting gig has a pool of tasks to pull from, meaning most but not all will be the same each time. Once the job is complete you can go straight home or hang out at the lot for a while.
Tips And Tricks for Actors
The acting career ranks are mostly the same in terms of benefits, with each one just unlocking new costumes and stages. You'll get a simoleon bonus at each rank, as well as increased pay. As you progress the new agencies will open and different types of gigs will appear. Your fame will also increase, as will your chance of winning an award. In order to make the journey quicker here are a few tips and tricks.
As well as the acting skill, charisma is also important in this career. Both skills will increase through your work but starting out with them at level two or three will really help you pass more early auditions.
The types of gigs are quite varied and can require more diverse skills like singing or musical abilities. By choosing to specialize in one particular area you can build the specific skills required and increase your performance easier.
Don't Be Afraid To Change Agencies
Aside from the increased pay in the Well Suited Talent Agency, there's no real advantage of one agency over another. It's simply being able to choose from a range of different gigs. We recommend trying out all the agencies as you progress.
Using this interaction in a mirror before an audition or gig is the quickest way to give your Sim a confidence boost to do their best.
Overall the acting career is enjoyable and more varied than some of the other active careers. It involves participating in events you'd expect of an actor as well as rising to fame. So, keep your confidence up and reach for the stars.
Next: Lists Of 'The Best' Sims 4 Expansion Packs Are Pointless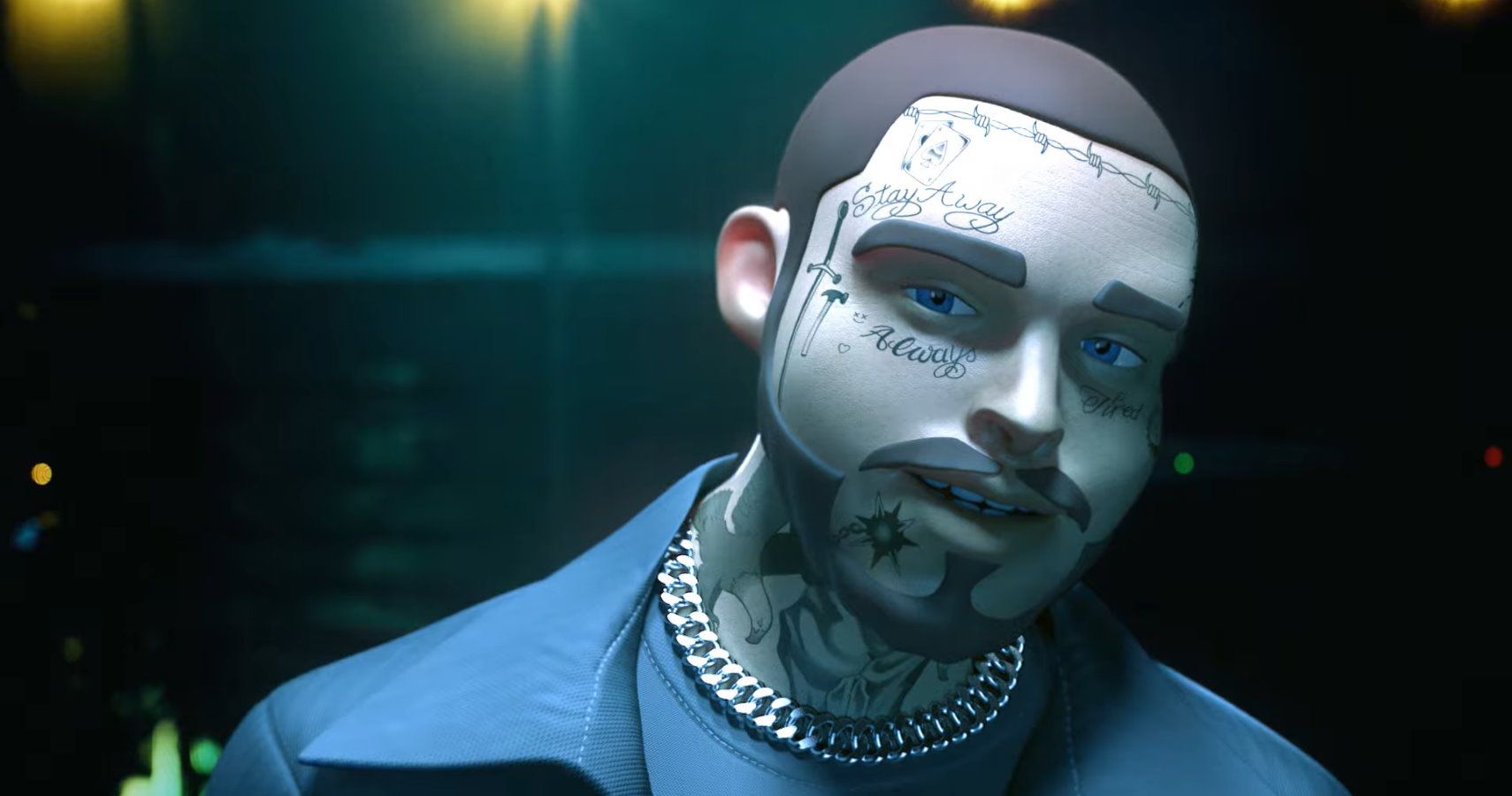 Guides
sims 4
the sims 4
sims 4 get famous
Helen began playing games at an early age with her first computer being a hand-me-down Sinclair ZX Spectrum. It didn't put her off… She is all grown up now but is still a gamer at heart, especially when it comes to The Sims and other strategy and simulation games.
She juggles the daily demands of life with a family and somehow still finds the time to indulge her two passions in life, writing and gaming; sometimes both at the same time.
Source: Read Full Article