Opening the new year in style, The Sims 4 team has released a short trailer for some new DLC content, Tiny Living Stuff Pack. Tiny home builds are a staple of many Sims builders and this pack looks set to appeal to all those who love to think small. As with any Stuff Pack, it comes with build buy items and clothing as well as a minor gameplay feature, which in this case appears to be centered around a new lot trait.
The Stuff Pack announcement was made on social media, where fans were treated to a trailer that showcases new items, all themed around the tiny living concept.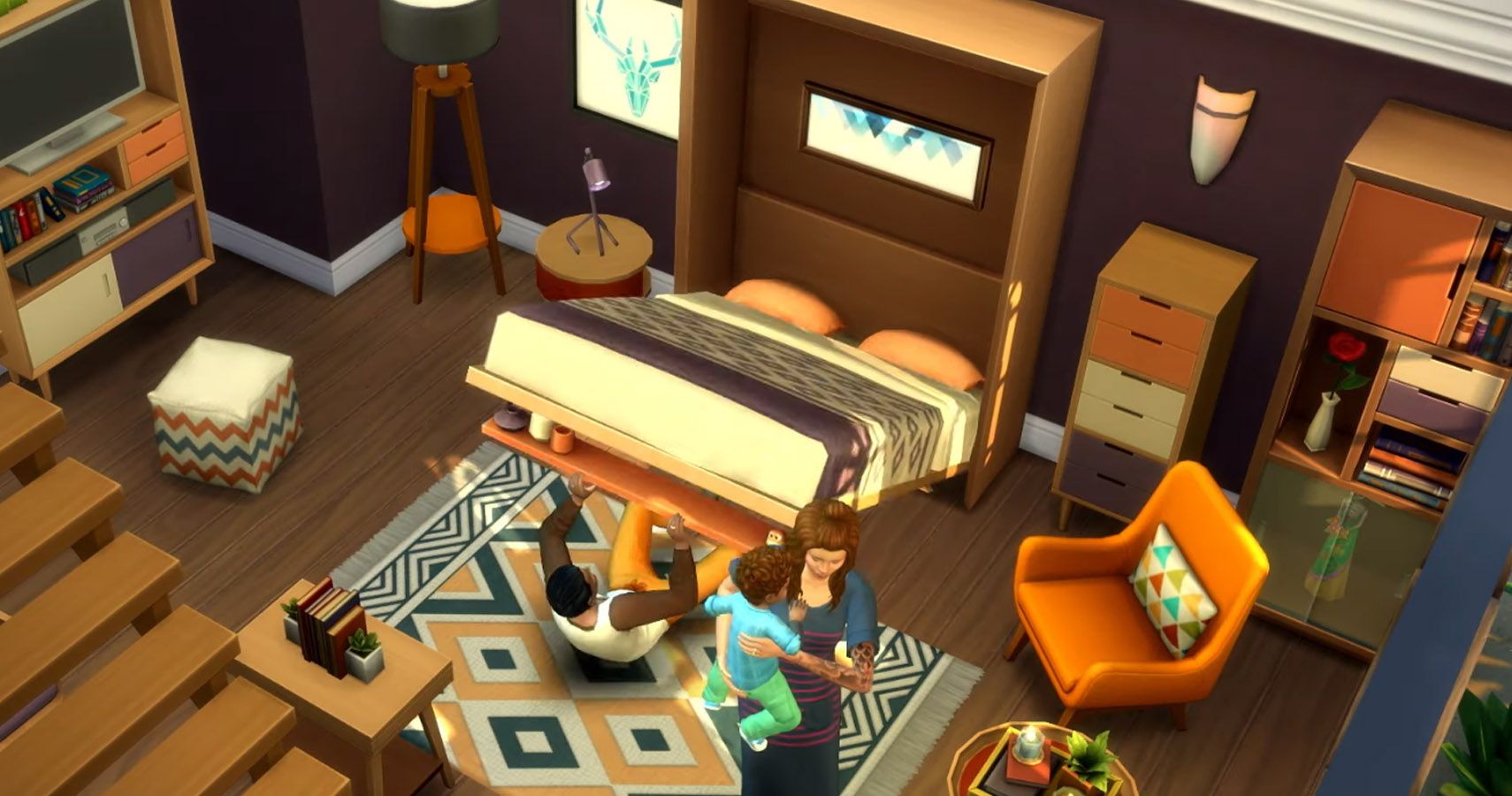 The most noticeable addition in terms of items is the reappearance of the much loved Murphy Bed, a fold-down bed that was a staple of many University builds back in the older games. It even appears to have retained its penchant for being an occasional death trap, something which will no doubt delight many Simmers. Compact furniture is also an obvious staple with small tables, tiny desks, 2 seater sofas, and trinkets all appearing in the trailer. There are also combination items in the pack, including an all in one stereo, TV and bookshelf.
In addition to the build and buy items, which are assumed to be the main focus of the pack, there are also some comfortable looking outfits.
Builders can also have a chance to have their creations featured on the team's upcoming Tiny Living Livestream by submitting a tiny home to the official Tiny Living Contest.
The best news for Simmers is that they won't have long to wait. The Sims 4: Tiny Living Stuff Pack will be released January 21st on PC/Mac and February 4th for console players, the shortest gap between releases to date.
Source: Read Full Article