A not-so-secret surprise is now available in Forza Horizon 4: a Cyberpunk 2077 car. The Game Awards served as the stage to "officially" reveal it even though fans have known about it. The Cyberpunk 2077 Quadra is modeled after V's ride as seen in promotional art for the new hit game. While the car has technically been available for a little while, this official announcement sees it go live for the entirety of Forza Horizon 4's world.
Forza Horizon 4 just got its Super7 update, which adds a new set of skill challenges to the game. The Quadra was part of this update, however it seems to have been intended for later availability as part of a cross-promotion with Cyberpunk 2077's release. Instead, it became unlocked in the Super7 mode, reports Destructoid. You can see a picture of it in action below.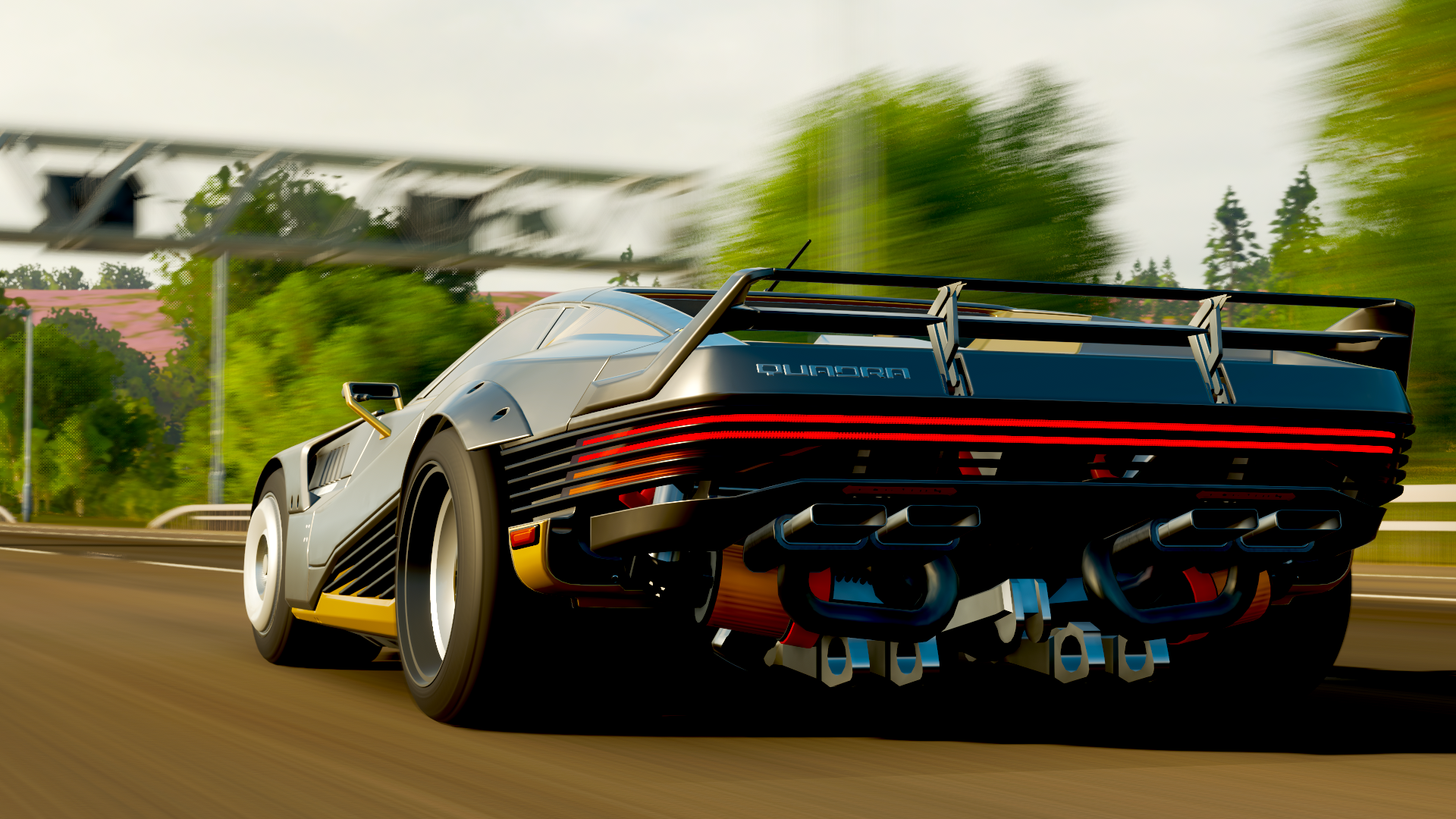 Fans have taken note of this and made it public, prompting the official Forza Twitter account to make joking nods to The Game Awards pre-show. It asked fans to tune in to the livestream, all but confirming that the car's official reveal would take place during the awards. Now that the show is underway, we have footage of the Quadra in action. Fans can also boot up Forza to take it for a spin themselves.
The Super7 update brings some community challenge to Forza Horizon 4. Players can create their own ramps, pipes, and other obstacles on the game's map. Then these creations will be sent randomly to other players. Those behind the wheel need to beat seven of these spontaneous courses in a row to unlock an "exclusive reward." The reward doesn't seem to be the Quadra, however, as players appear to have immediate access to it.
The Quadra is a nice addition, and a good indicator of the level of content to expect from Microsoft at The Game Awards. Xbox Marketing General Manager Aaron Greenberg asks fans to not get their hopes too high for reveals. He describes Xbox's as "a couple moments in the show." So maybe don't go looking for a Fable reveal.
Source: Read Full Article