Top Gun: Maverick turned heads when it buzzed the Academy's radio tower on Tuesday, earning six Oscar nominations. Though the massive hit earned the expected nods in craft categories like Sound, Film Editing, and Visual Effects, and secured a coveted spot in the Best Picture slate, it was its nomination in Adapted Screenplay that surprised many viewers.
That writing nom is perfectly well deserved – Maverick wouldn't work without its perfectly constructed script.
Story is structure. That may be especially apparent in movies like Glass Onion or Pulp Fiction, where the construction draws attention to itself. But it's equally true in small movies like The Whale (whose place Top Gun likely took) and big blockbusters like Avatar: The Way of Water. Stories change drastically depending on how their parts are arranged, and the key to a big blockbuster like Top Gun: Maverick reaching a satisfying conclusion is ensuring that those parts are in the correct order and proportion.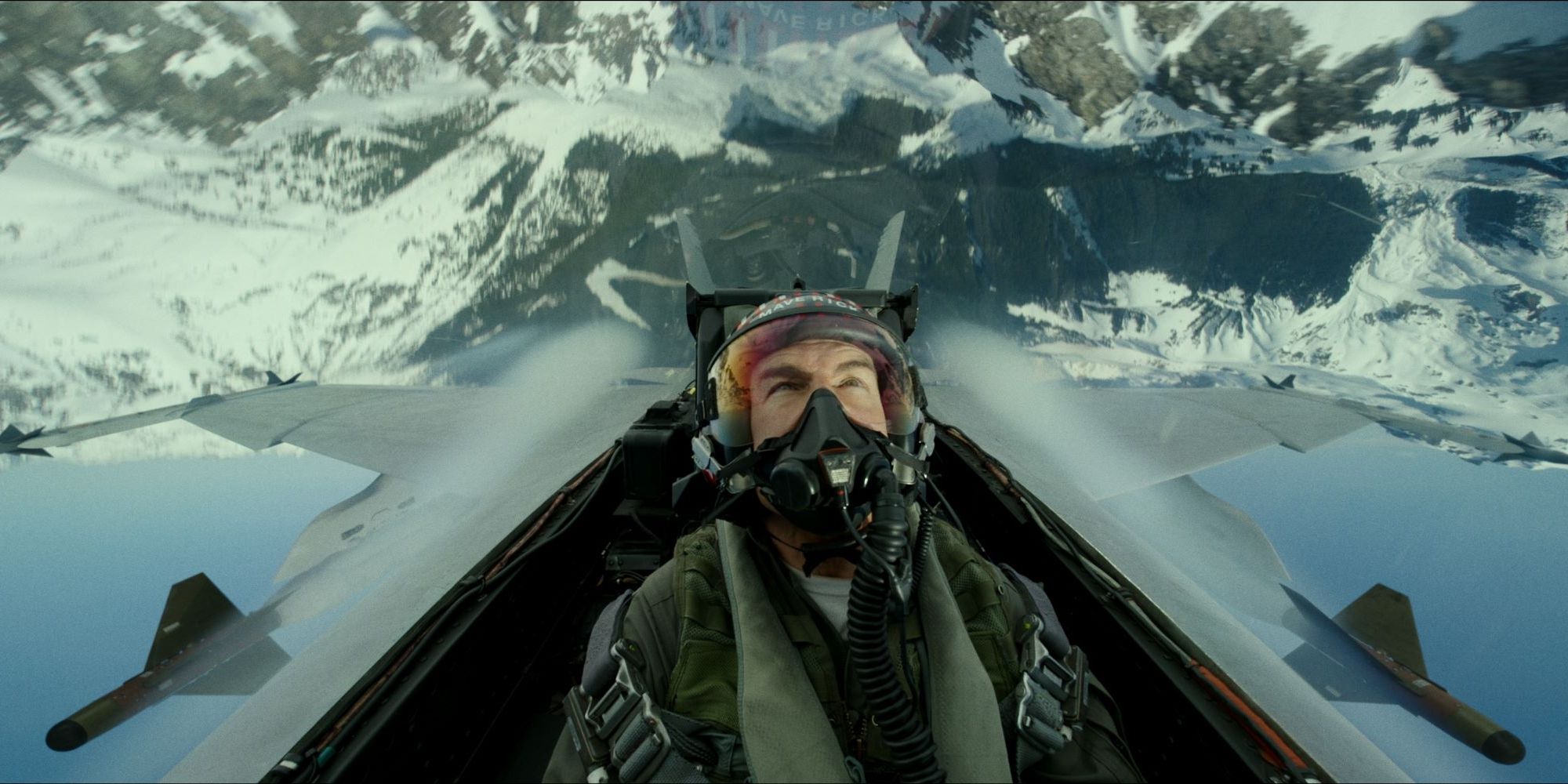 Top Gun: Maverick had massive box office legs, topping the box office on both Memorial Day and Labor Day, four months apart. A huge part of the reason for that staying power is that it's an incredibly satisfying movie to watch. That's due to the spectacle, of course, the excitement of seeing and hearing fighter jets zoom past the camera on the big screen. Tom Cruise is great as Maverick, and Miles Teller, Jennifer Connolly, and Glen Powell also bring it in supporting roles. Plus, it's a sequel to a popular '80s movie and hit theaters at a point in the pandemic when most people had gotten comfortable with the idea of doing activities outside the house again. Those are all important factors in its creative and commercial success. But, when I talk to people about why I loved it, I most often find myself using the word "structure."
More specifically, I think it's a perfectly structured film. For an action movie to be really gripping, it needs to effectively communicate the stakes and geography of its action sequences. For example, think of the climactic bridge scene in Sam Raimi's first Spider-Man film, when the Green Goblin gives Peter Parker an impossible choice: to save Mary Jane or a cable car full of kids.
Raimi follows Mary Jane's shoes as they tumble off her feet and into the Hudson River below, establishing a sense of height. The camera works in concert with Goblin's speech to set up the geography and stakes of the moment. Then, when he drops both — because he's holding Mary Jane on the right and the kids on the left — we briefly question Peter's choice when he instantly runs to the right. But, he grabs MJ, swings back around, and grabs the cable car. Because we know how high up he is, and because we know that there's a river below, we know Spidey can't easily lower them to the ground. When a barge drives into position below to offer help, or when a group of New Yorkers on the bridge throw trash at the Green Goblin, we're never confused. Raimi and screenwriter David Koepp take the time to make sure we know everything we need to before the action starts.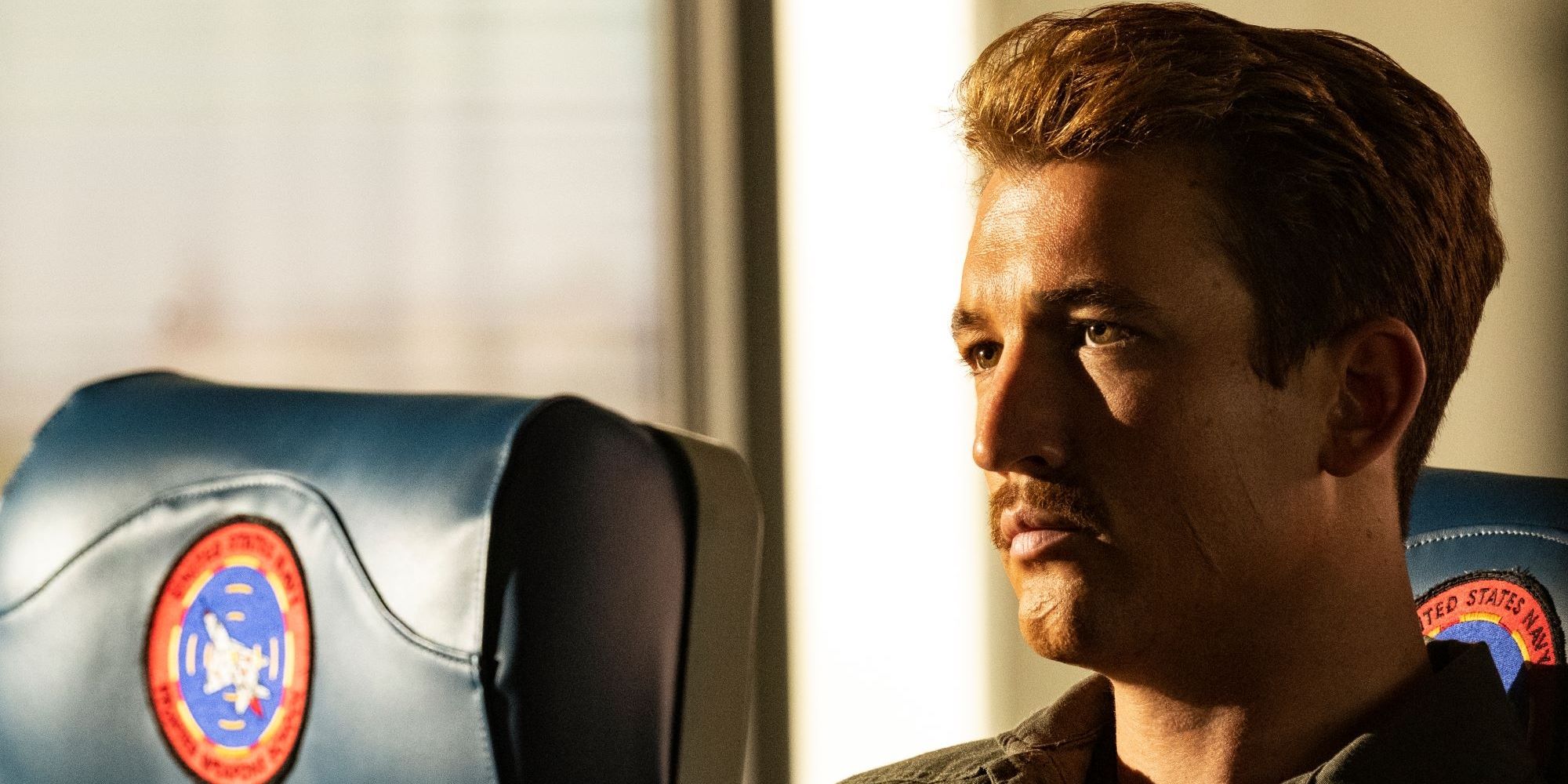 Top Gun: Maverick is a movie-length execution of the same cinematic best practices. The movie only has one real set-piece: the mission to fly covertly down a long, winding canyon, perfectly aim a bomb so that it enters the underground bunker where a uranium enrichment plant is stored, then pull the jet up over a mountain, and escape without being shot down. The rest of the movie is devoted to Maverick and his team practicing for the run so that, by the time it happens for real, we perfectly understand the geography and the stakes of the mission.
Much of that is accomplished through Joseph Kosinski's accomplished direction. But, just as much is due to a screenplay that understands that direction will sing when it has something clear and exciting to work with. Maverick could easily feel repetitive, but the script by Ehren Kruger, Eric Warren Singer, and Christopher McQuarrie gradually escalates the tension of the mission and the tension of Maverick's relationship with Rooster, the son of his late wingman. It all leads up to a climax that can be as exciting as possible because the 90 minutes leading up to it has taught us its language.
That's a triumph of the script. Tom Cruise may be the pilot, but Kruger, Singer, and McQuarrie built the jet.
Source: Read Full Article