Command & Conquer: Generals isn't exactly the most beloved of the C&C franchise, but it still has its adherents. Fans enjoyed a slightly more realistic plot compared to Tiberian Sun's sci-fi and Red Alert's overall zaniness (just listen to Tim Curry's delivery of the word "space" in case you need proof that Red Alert 2 was mostly a joke).
However, Command & Conquer: Generals is almost two decades old, and it's really starting to show its age. The original C&C games got a remake, but C&C Generals is languishing on its original SAGE 1.0 engine. However, Red Alert 3's SAGE 2.0 engine is vastly superior, with better particle effects, textures, and resolutions. If only someone were to take C&C Generals' assets and port them over to Red Alert 3…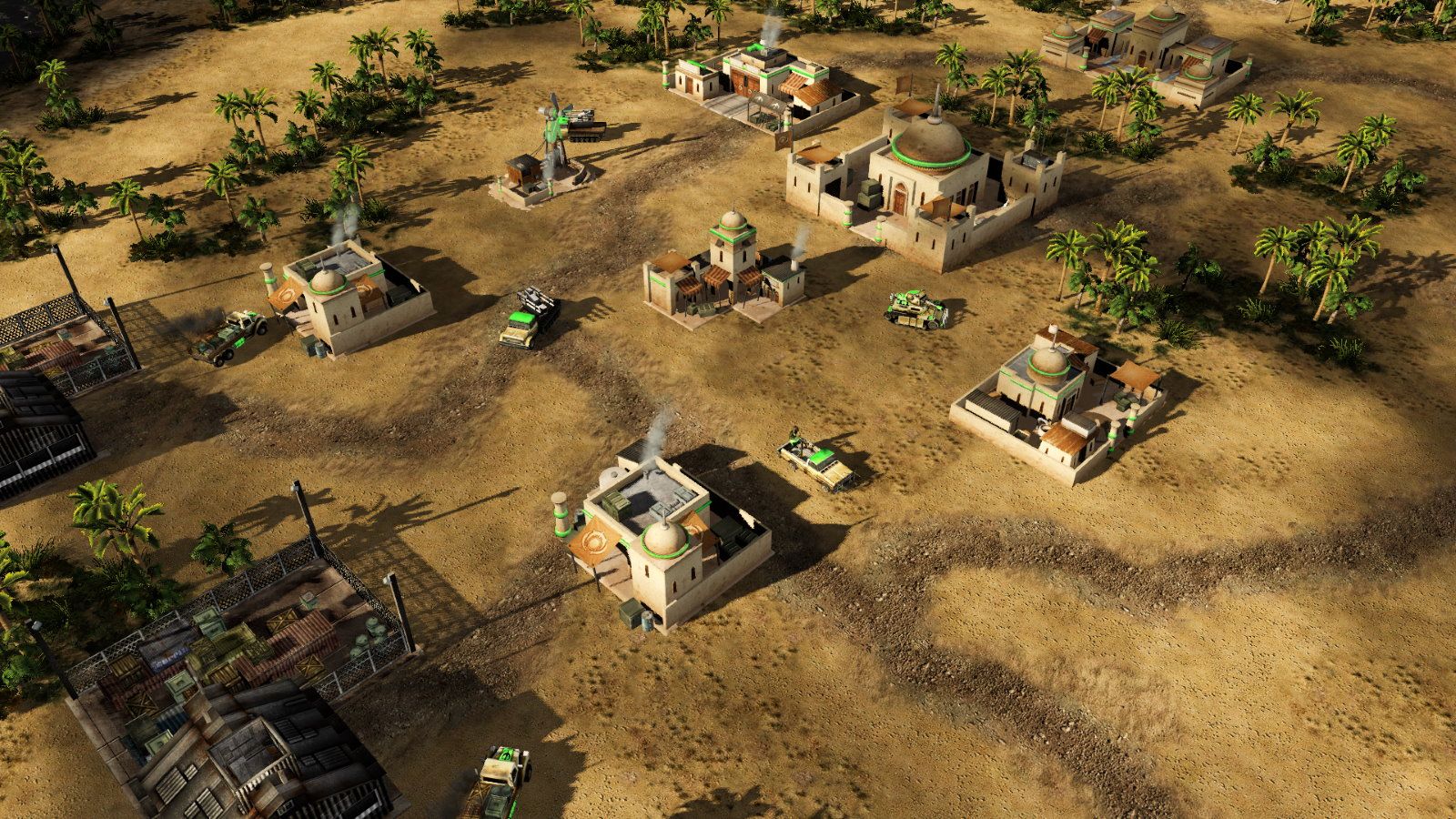 This is exactly what modders "Gunship Mark II" and sgor00 have done in Command & Conquer: Generals Evolution, a total conversion mod that aims to recreate C&C Generals and the Zero Hour expansion in Red Alert 3. And it just got its beta release.
"It's been a very wild ride, after countless revisions, engine migrations, engine oddities and quirks me and sgor00 can finally release something we're proud of," wrote Gunship Mark II over on ModDB. "We've spent over a year working every day to finally polish things up, make mod more feature-rich and cram as much of that Generals feel as possible."
It took Gunship, sgor00, and a team of assistants a combined 12 years of development to bring C&C Generals Evolution to the rest of the world. The team "ported almost every unit from the original game, as well as added some brand new to spice up gameplay a bit." Those new units include the Laser Crusader, Laser Paladin, Laser Humvee, Laser Comanche, Bombcars, Katyusha, and Armadillo Outpost.
All nine Generals return from the original game along with the "majority" of unit upgrades. Gunship also implemented the Skirmish AI for more challenging fights against the computer.
So far, C&C Generals Evolution just supports quick play skirmishes and multiplayer games against human opponents, but there are at least tentative plans to bring a single-player campaign to the mod at some point. For now, Gunship and sgor00 are taking a well-deserved break after getting C&C Generals Evolution to its beta release.
If you're more into the classic C&C games, you can get the recently remastered C&C Collection on EA Play right now, or get it on Steam if you prefer to game without a subscription.
Source: Read Full Article