Fire Emblem Heroes is about to get a little help from some familiar faces. The upcoming Seeds of Fodlan banner will add four new heroes to the roster, all hailing from the classrooms of Garreg Mach monastery. Familiar faces Marianne, Dedue, Ingrid, and Linhardt from the popular Fire Emblem: Three Houses will join the game on March 5.
All four of the characters are coming in from the "student" era of Three Houses' campaign. This means that they will be in the game wearing their standard Garreg Mach uniforms. They will look different to the other Three Houses characters that are currently in the roster as they all range from different points in time. You can check out the announcement trailer below to get a glimpse at the new heroes in action;
Each new hero will have unique skills to learn and utilize in battle. Here is a look at what each character will bring to the battlefield;
Marianne: The adopted daughter is one of the more popular characters in the franchise and comes into the game as a blue tome infantry unit. At five stars she is able to learn Icy Fimbulvetr, Iceberg, B Duel Infantry 4, Lull Atk/Res 3, and Joint Drive Res.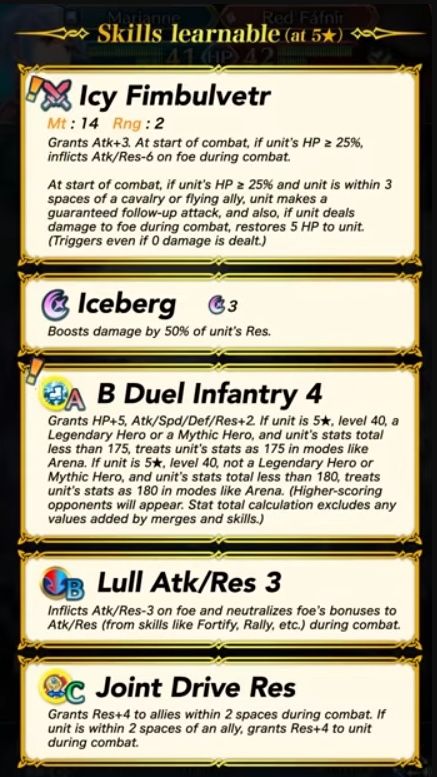 Ingrid: She first appeared as a summer character in Fire Emblem Heroes, this time around she joins as a blue lance-wielding cavalry. At five stars she is able to learn Luin, Moonbow, Atk/Spd Solo 4, Lull Spd/Def 3, and Rouse Atk/Spd 3.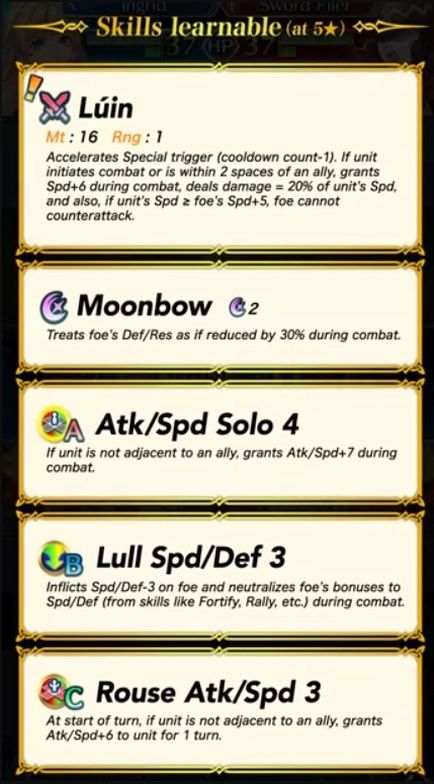 Dedue: He backs up the Blue Lions representation as Dimitri's Vassal, a green armored axe unit. At five stars he can learn Steadfast Axe+, Pavise, Sturdy Stance 3, and A/D Near Save 3.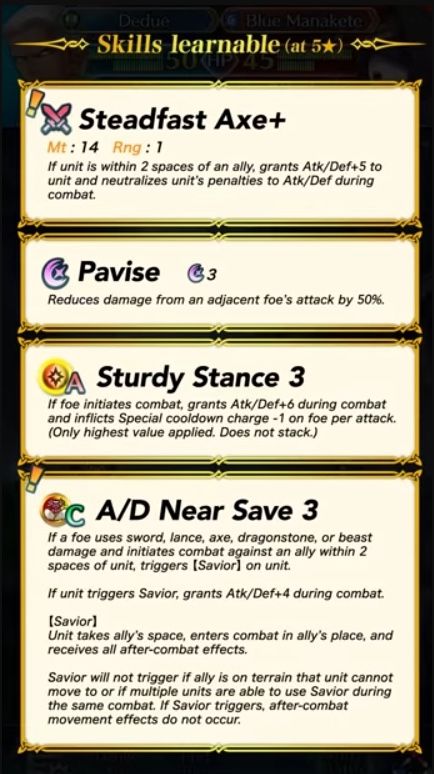 Linhardt: Hevring's Heir strolls in to the game as a colorless staff-user. At five stars he can learn Pain+, Physic+, Miracle, Renewal 3, and Distant Guard 3.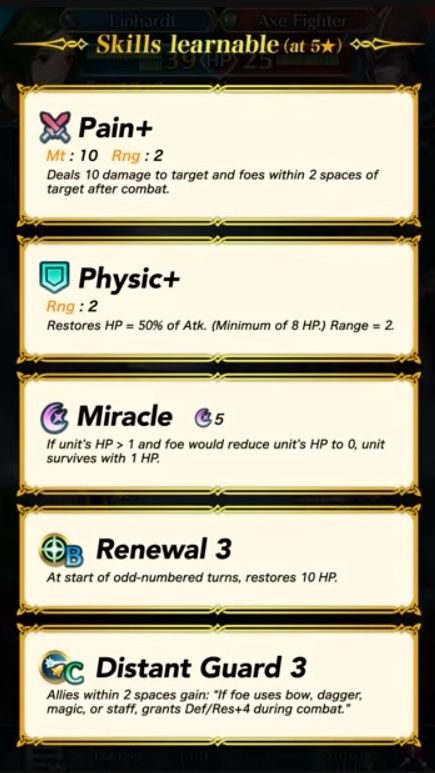 Along with these new characters, the Seeds of Fodlan banner update will also add a new story chapter. The new chapter, titled "Night and Day", will introduce players to the new roster of recruits from Fire Emblem: Three Houses.
Fire Emblem Heroes is currently available on iOS and Android. The new banner event will being on March 5, 2021.
Source: Read Full Article