Bohemia Interactive's console looter-shooter Vigor was recently updated with the Season 7 Battle Pass, with this season's focus on Mercenaries, an increase to the military cosmetics items list, the Operation Health mission that boosted the game's memory optimization, and numerous other fixes and improvements.
In response to requested feedback from the Vigor community, Bohemia Interactive specifically addressed the fanbase's desire for more military-centric gear and items with the Season 7 update. The incoming mercenaries are bringing with them all these new items, including three new weapons: the rapid-firing Beretta 93R machine pistol (B93 Raffica in-game), the devastating La Chiave 12 shotgun, and 'The Pig', the well-known M60 machine gun.
Mortar strikes also make their debut in Season 7, giving you an indirect fire method that's perfect for scattering those pesky campers from their hiding spots. Dynamic exits are now also a thing in Encounters, with some doors now requiring specific resources in order to open them, and some doors now able to be closed after use. Shootouts now have a new selection of weapons and crates available, and there's a new widget to help you pair up and equip the correct ammo with the proper weapon.
According to the official announcement, the new Mercenaries are easily recognizable "thanks to their signature balaklavas, military gas masks, emblems on their caps, and camo face paint." They'll make excellent tactical use of the new weapons they're bringing in, with the B93 Raffica and La Chiave 12 effective in close-range encounters, and the M60 perfect for point and area defense, as well as laying down a hail of suppression fire to cover for advancing or flanking allies.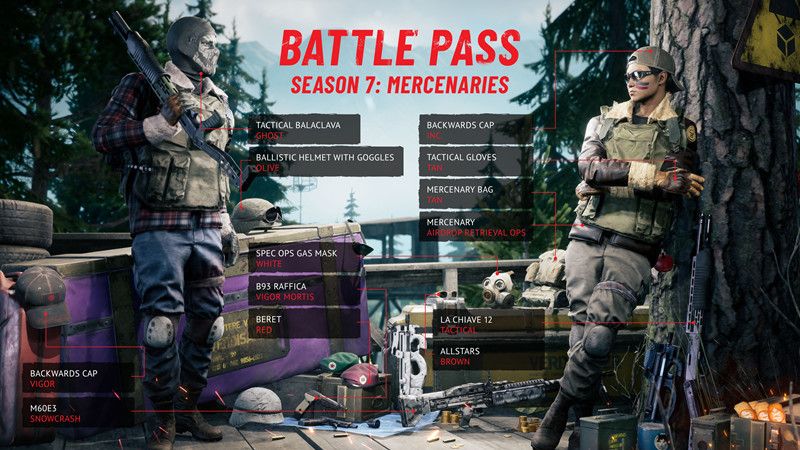 Operation Health will be particularly helpful with this update, as it specifically addresses, and hopefully eliminates, that nagging 'blue screen crash' on the PlayStation, as well as "the various crashes and disconnections experienced on all platforms". The Fiske Fabrikk map is back in the rotation, after having been taken out to make numerous repairs. The devs also stated this update was kept in the testing phase for longer than has been the standard before in order to ensure all the bugs were identified and corrected before release.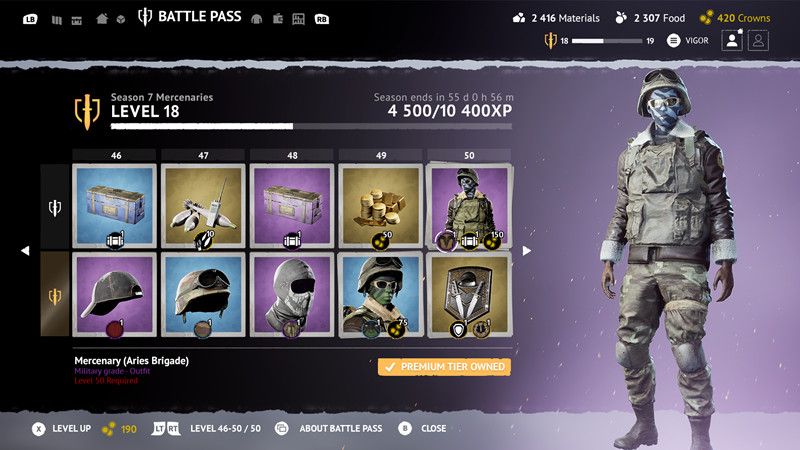 For more info on Vigor Season 7: Mercenaries, check out the press info and changelog pages.
Source: Read Full Article