So Rocket League was a central plot point on Fuller House, for some reason.
Well, the reason was fairly well stated: single-mom DJ wanted to get to know her misanthropic teenage son Jackson. The two don't really talk much (a common issue between teenagers and their parents), and sit-com logic dictates that the fastest way to get to know your child is to take up like interests. Hence, video games.
Since Rocket League is mostly harmless and can be played on the Nintendo Switch, it seemed like the perfect match for a Fuller House episode.
Thus we find DJ Tanner-Fuller holding a Switch and shouting into a headset in the middle of her living room while upstairs her son plays with her in the same game. How the two don't just hear each other through the ancient floorboards of a San Francisco home (and we know it's ancient because it's the same damn house as the original show back in the '80s) is a mystery lost to time.
From there, things quickly slide further away from reality. Nevermind the highly improbable chances of finding yourself in the same game as your son who's playing upstairs–DJ goes from complete novice to pro player in literal seconds. At first, she expresses disinterest and incredulity about her own gaming skills, but then she starts pulling moves at the pro level.
She's so good that she even winds up heading to a regionals tournament where there's that awkward "your mom is actually your gaming partner" moment that the whole episode builds to. She even wins that tournament with the help of her son.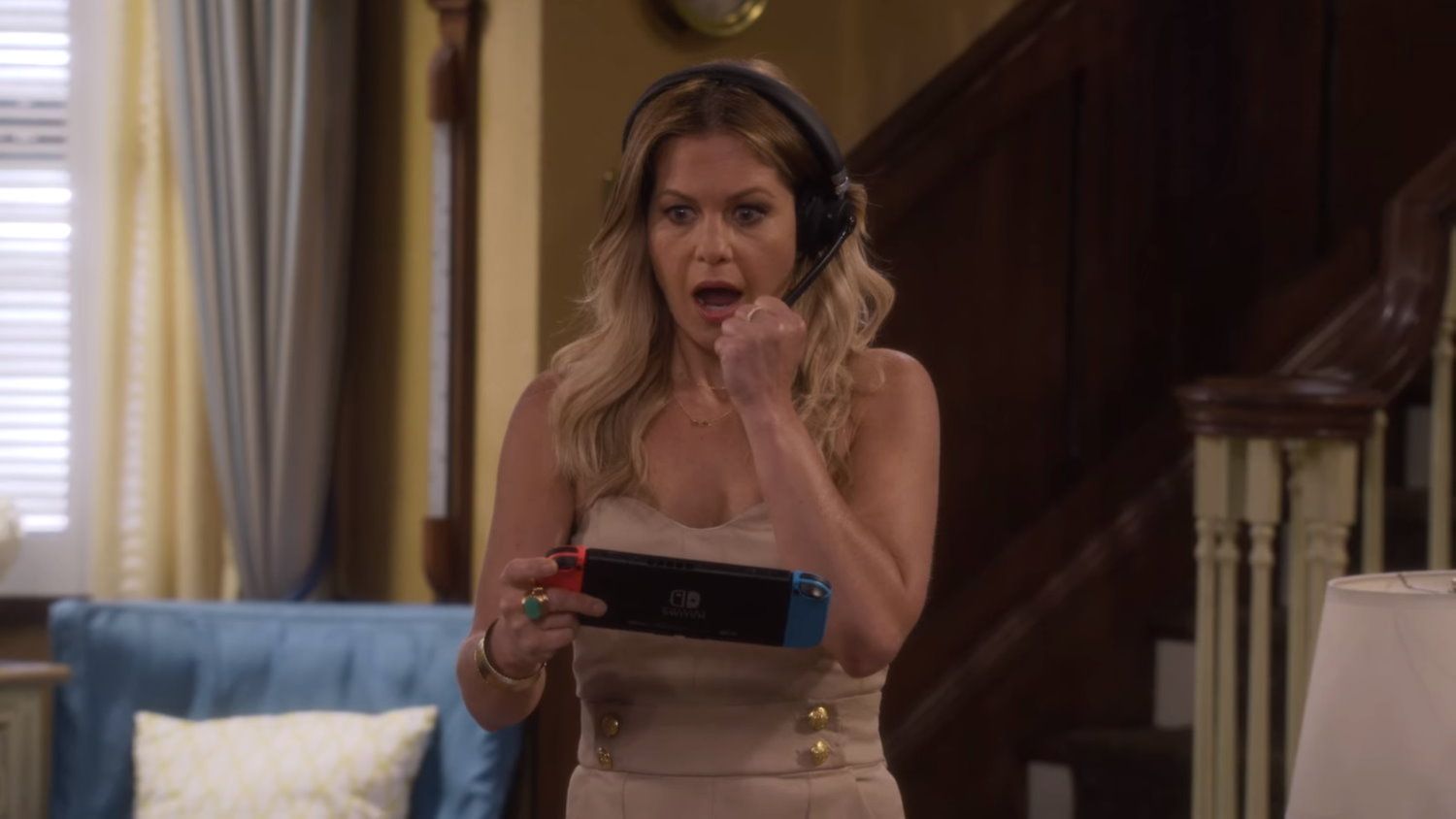 But perhaps the least believable aspect of the entire episode happens immediately after discovering her inherent skill at Rocket League, DJ magically finds herself in comms with her son where she's forced to put on a ridiculous voice to conceal her identity.
Nobody does this. Voice comms are a standard feature of most games, certainly, but they are almost universally left off except when playing with close friends. For them to be on, even if you find yourself duly impressed by your gamer-mom's Rocket League moves, is so ludicrous as to be laughable.
You can watch the episode "Ready Player Fuller" on season five of Fuller House, available now on Netflix.
Source: Netflix
Source: Read Full Article