TSM is back. The most dominant team in the earliest period of Apex Legends esports – days when Pathfinder, Wraith, and Wattson were the meta and the Wingman took Heavy Ammo – had not won a major tournament in three years. Two of that imperious team remain today, and Phillip 'ImperialHal' Dosen and Jordan 'Reps' Wolfe proved they still have what it takes.
How are they feeling? "Hungry," both of them tell me. They're surviving on fruit and adrenaline at this point, but there's a maelstrom of other emotions bubbling below the surface. Relief, excitement, love, and respect for their teammates. The most important thing for Hal and Reps is that they did this together, along with third Evan 'Verhulst' Verhulst and all-important coach 'Raven'.
"For the three years before we picked up Raven, we were not as dominant as we used to be," Reps says. The team already spent an hour waxing lyrical about Raven's magic formula to me when I visited them at their London bootcamp as they prepared for the ALGS Playoffs, but this victory cements his work as vital and effective. It wasn't an easy road, though, as arch-rivals NRG were having the game of their lives and were the favourites to take the tournament early in the final day.
"They were playing very well today," says Reps. "They had an insane game with 20 kills and a win, so they had crazy momentum and energy going forward into the next games when they're on Match Point. You've got to be worried when you see a game like that, but it ain't over 'til it's over."
Despite NRG taking an early lead, TSM seized their opportunity in the eighth game of the day. They were perched atop the main building of Thunder Watch, and ImperialHal saw their path to victory emerge in front of his eyes.
"What's the word?" ImperialHal asks himself. "It was like a dream." TSM had fought its way up to the roof of their building and he suddenly had more information than he'd had the entire match (they'd played without Beacon scans for most of their Finals Day Storm Point matches). He could see where the zone was pulling, he could see every enemy team engaging in fights beneath them, he could see exactly where he was going to land. "It was the easiest Valk Ult call of my life."
It's been a hard three years to get there, but the ALGS Playoffs trophy is suddenly in ImperialHal's sights. He can almost feel its weight in his hands and see the glare of the spotlights reflect off its angular surfaces. It's hard to think that he was considering quitting Apex Legends completely because of TSM's losing streak not so long ago.
"Before Pro League, I was getting tired of losing," he explains. "I said on stream, 'Guys, I will leave if we keep playing like shit. And to go from that, from saying that publicly on stream, to this. It's crazy."
Hal admits that some of this was tough love, a motivational threat to his teammates so they would, in his words, get their heads out of their arses. "I'm not willing to sit here and just work my ass off and keep losing," he says. "They know that I'm not scared to leave."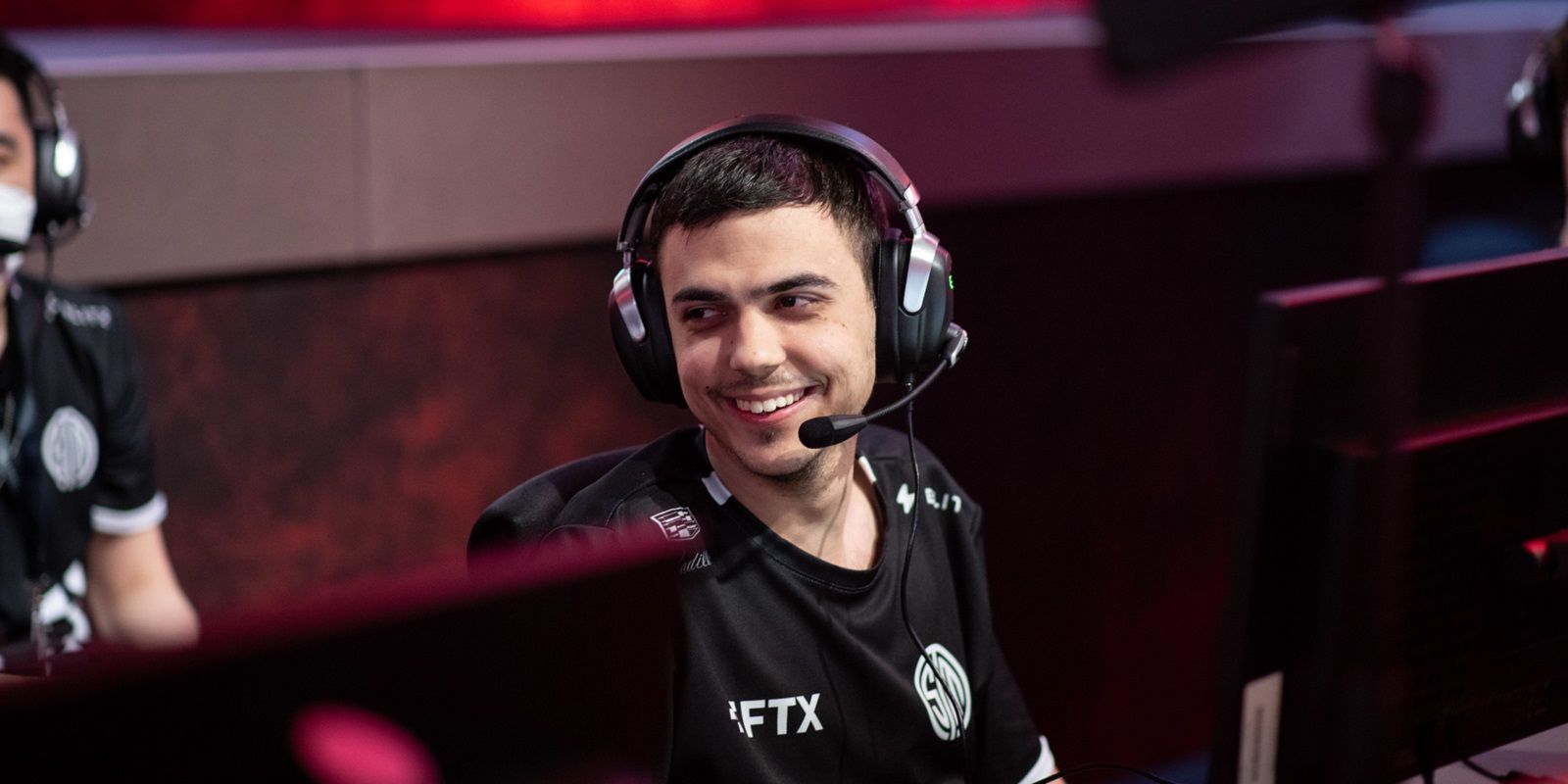 TSM is the top team in competitive Apex – it has the loudest fans, the most followers, the lot – but ImperialHal is on another level. His streams regularly eclipse the official Apex Legends broadcasts in terms of viewership, and he's dubbed the CEO of the esport. And the CEO was seriously considering selling his shares and leaving the company. But not any more.
TSM didn't know it was up against Acend, another Match Point eligible team, in the final 3v3, but it didn't matter. They had the better positioning, they had the confidence, and they were prepared to give it their all. Hal let me in on his pre-match team talk to show just how much effort he wanted from his boys.
"You need to give everything," he told them. "I want you to be exhausted after we play. No other day's more important than today. I want you to be so tired that you can sleep on the ground." They all gave that much effort, and it showed. In the moments after they clutched victory, Hal and Raven fell to the floor, embracing.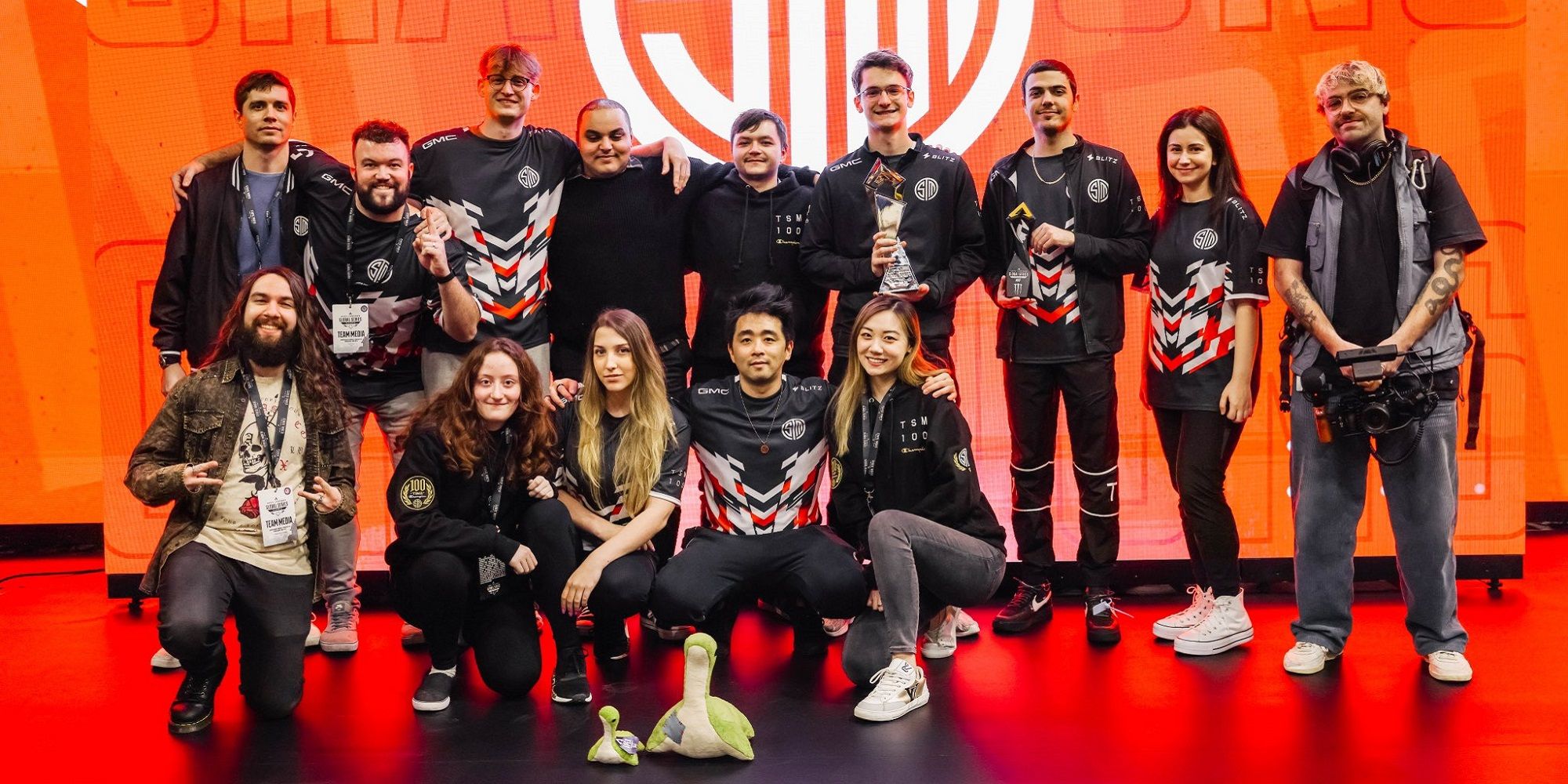 "There's so many emotions" Hal says. "I saw Raven crying, and before Pro League he was telling me how he wanted to buy a house for his mother. And I was like, 'We're gonna get your mom that house, we're gonna do it.' It's the little things that add up to give me the reason to keep going."
All the players are incredibly thankful to the fans who've stuck by them through their three-year rough patch, and dedicate the win to everyone watching in the Copper Box Arena and at home. The TSM fans are a dedicated bunch; even as I left the stadium over an hour after the matches had finished, I could hear the chants of, "TSM! TSM! TSM!" echoing towards the London skyline.
With the fans behind them, a revolutionary coach masterminding their gameplans, and renewed confidence in themselves, it does seem like we may have a new TSM dynasty on our hands. What got them over the line today, though? "Trust, respect, and teamwork," Reps says. "That was the biggest difference. We worked so hard this season. We wanted it so bad, and it paid off."
Source: Read Full Article