French publisher Microids is teaming up with Sony Pictures Television to make a game based on the popular quiz show "Who Wants To Be a Millionaire?" for the PS4, Switch, PC, Mac, and Xbox One. Most surprisingly, it will have a battle royale mode that will have you contend against 99 other players.
The game will be releasing on October 29 in Europe and then November 17 in North America, and it will cater to both audiences. The adaptation will include the sets from the British, American, French, Spanish, Italian, and Spanish TV shows, so you can configure it to what you're used to. In addition, there will be 2000 exclusive questions for each individual market. Thank goodness the Brits won't have to answer questions about the wrong kind of football!
Overall, there are more than 3000 questions from eight different categories including History, Sport, Science, and Art & Literature., among others. For those who haven't watched the show before, "Who Wants To Be A Millionaire?" has the player take on 15 questions of steadily increasing difficulty. If they answer all of them correctly, they will win $1 million. If we actually succeeded, we would definitely buy that expensive Charizard Pokemon card Logic bought for over $220,000.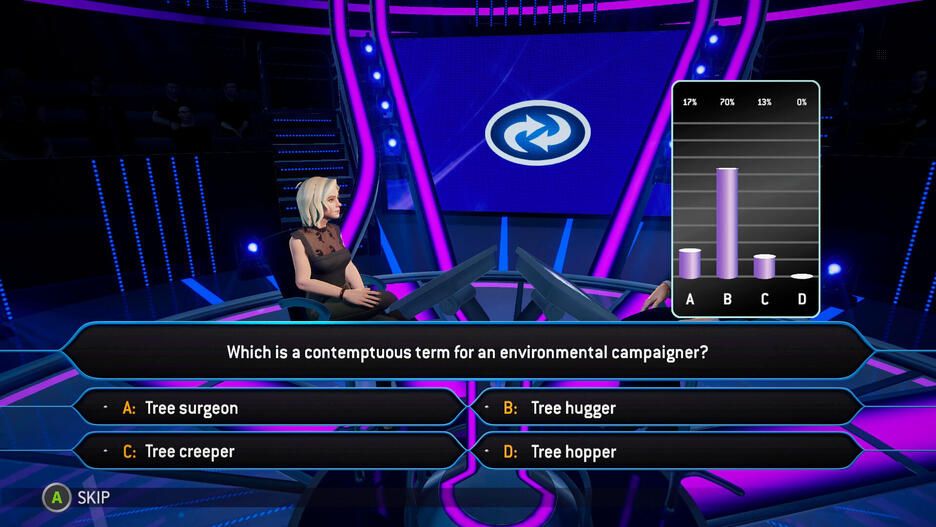 The adaptation will follow the same format, and also have the iconic lifelines: Phone a Friend, 50-50, Switch the Question, as well as a few others.
The lifelines in the actual game show vary, depending on the country. For example, Ask The Host is a relatively new lifeline that was added when Jeremy Clarkson joined the UK show.
If anyone has memories of playing "Who Wants To Be A Millionaire?" on the PS1, you'll remember that it was tough to answer the questions as a kid. Thankfully, the developer Appeal Studios has added an option for that demographic with easier questions. These modes will also be included in the game:
Free-for-all – Four players compete to run the longest.
Taking Turns – 10 players in a room answer questions in a sudden death style, in which a wrong answer will eliminate you out of the running.
Cooperative mode – Three players can work together with given questions to win
Battle Royale mode – 99 players try to reach the top position. It will be based on the last man/woman/non-binary person standing.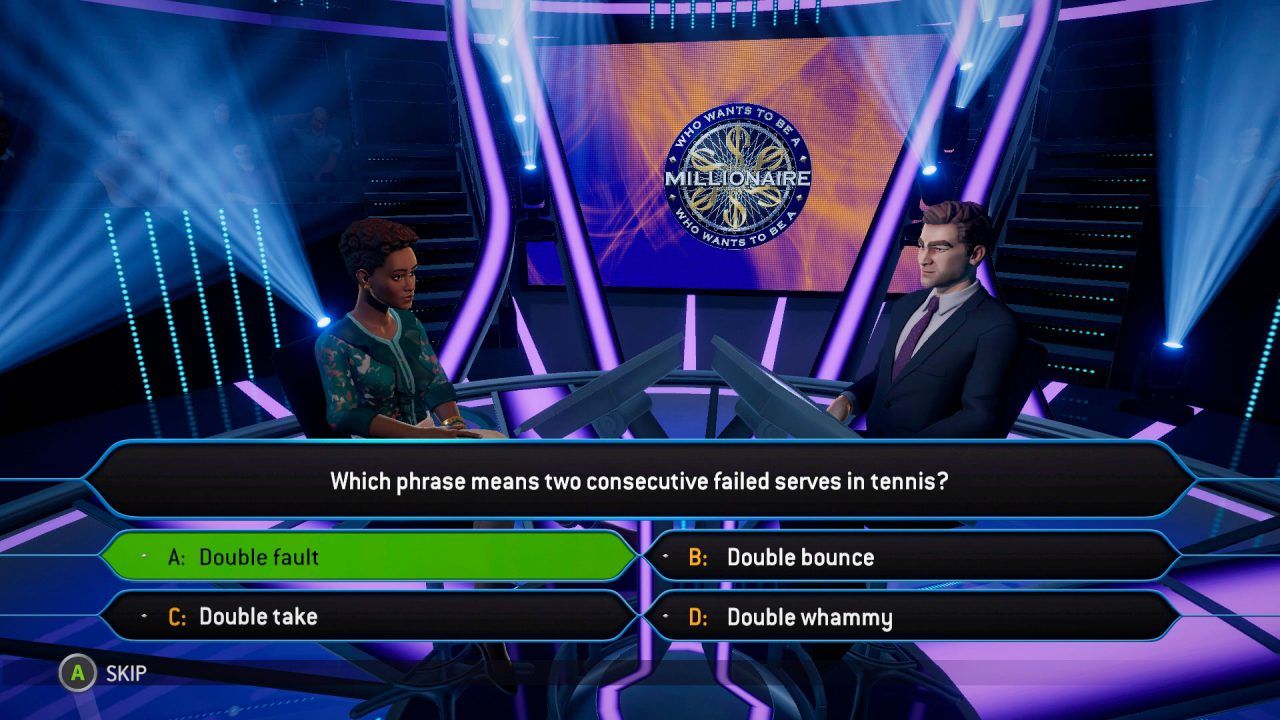 We don't know much more about this battle royale take on the quiz show genre, but if it's insufficient, we would definitely recommend checking out Trivia Royale on iOS and Android. Will you be picking this up? If there are questions about Spyro the Dragon, we'd totally be ready for them!
Next: The Last Of Us 2 Was A Clue On Jeopardy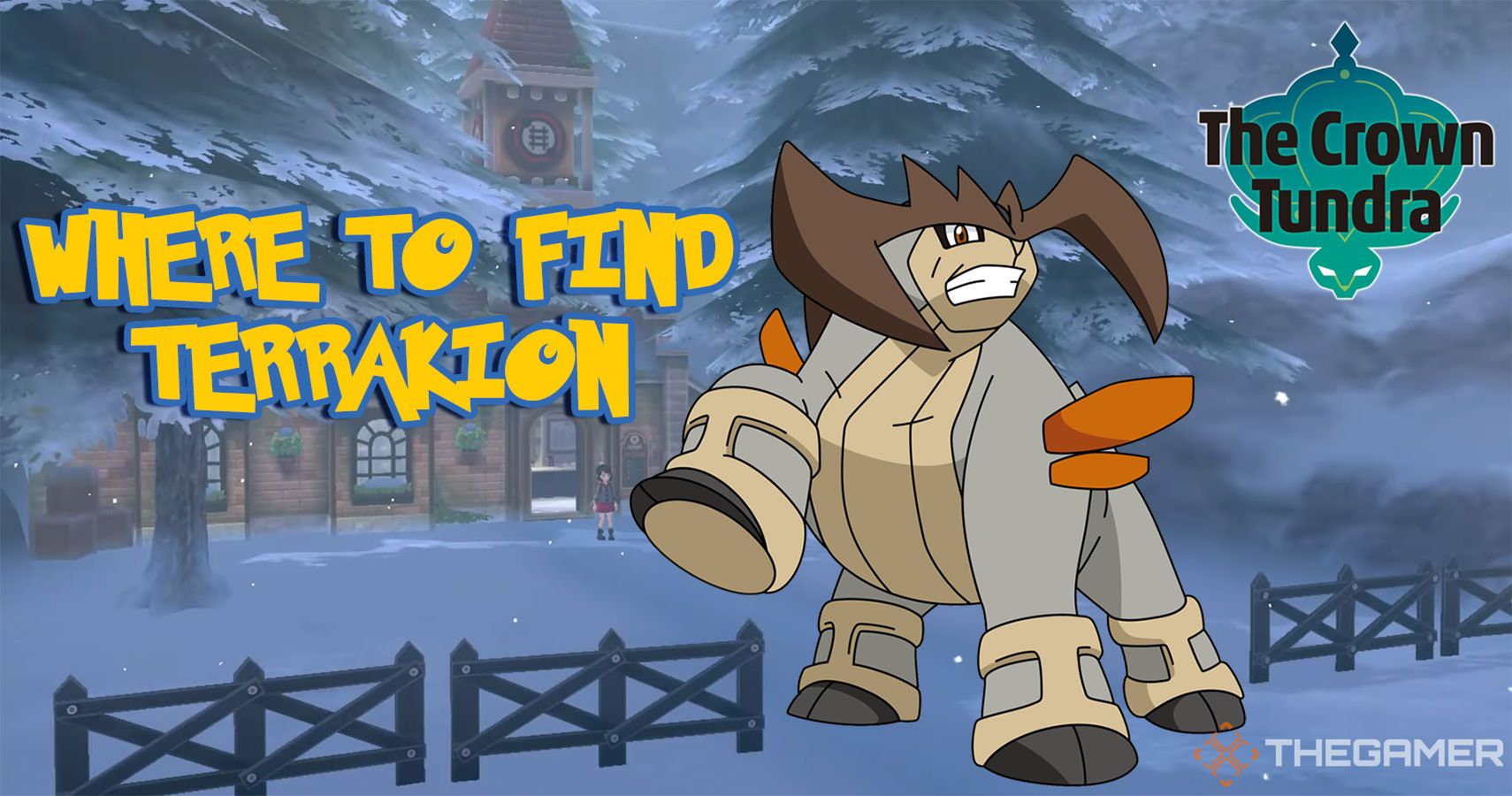 The British "Canadian" Chris Penwell has been a video game journalist since 2013 and now has a Bachelor's degree in Communications from MacEwan University. He loves to play JRPGs and games with a narrative. His dream is to go to E3 and PAX one day and experience the mania of each event!
Source: Read Full Article