CD Projekt Red has partnered with Go On Board to bring The Witcher franchise to tabletops worldwide. The Witcher Old World is a board game that sees players become a Witcher, taking on quests and defeating monsters using Witcher abilities including sign magic. Setting a target of just over £200k, a Kickstarter campaign for the project has already raised over £1.8 million and is still steadily climbing.
The project has clearly been in development for some time, since not only do we have in-depth details and images of the game's miniatures, cards, and board but Go on board has also released a video showing a full playthrough of almost two hours in length. This means that anyone who wants to know more about the game mechanics and see how the game plays can do so before committing to a purchase.
The Witcher: Old World is set in the same universe as The Witcher franchise but many years before Geralt of Rivia came along. Between one and five players can join in, with each appearing to represent one of five different witcher schools. As newly trained Witchers you'll set out to travel the map, embarking on quests, encountering and defeating enemies, making morally difficult choices, and defending your witcher school's honor. All while earning a little coin, naturally.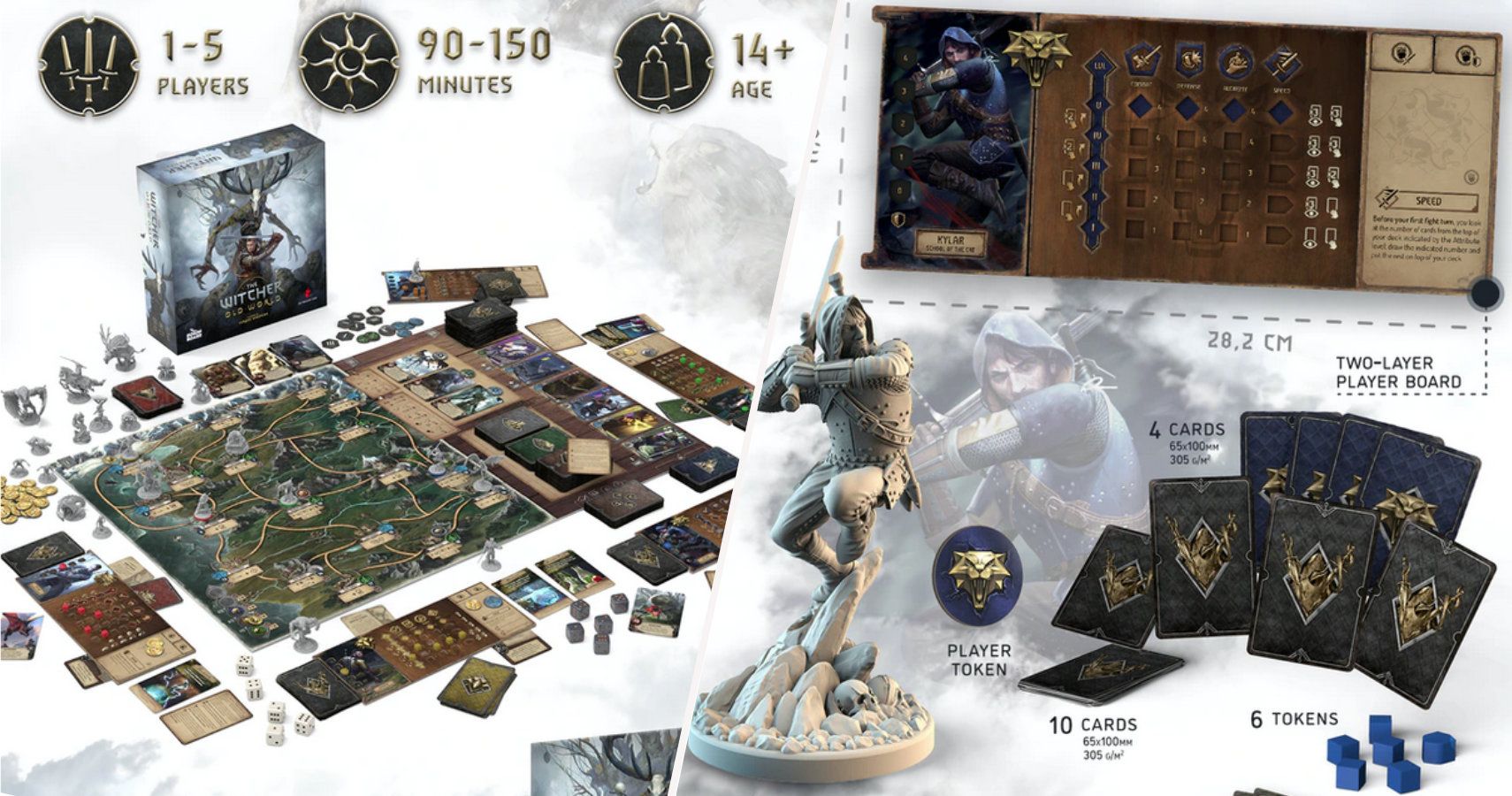 Players construct decks, choosing from a range of abilities and Signs, to build up their powers as a Witcher. Each Witcher has unique cards and an individual specialty. You'll need to use your deck, which grows as you embark on adventures, along with potion-making skills and some luck with a die, to master combat techniques and complete quests.
The Witchers are represented by miniatures on the board, and thanks to stretch goals already being met, there is also a huge range of intricate-looking miniatures to represent the enemies you'll encounter as well. These are further complemented by a Wild Hunt Expansion featuring an Eredin miniature, card, rulebook, and fight cards.
The Witcher Old World has two versions, a standard and deluxe edition, and will be available in seven different languages. The game is said to last for 90 – 150 minutes and is suitable for ages 14 and over. Kickstarter backers can be the first to receive the game at release, although it won't be available until June 2022 due to the production time.
Source: Read Full Article