Earlier this year, the World Rally Championship—which recently celebrated its 50th anniversary—revealed a range of fancy new hybrids. This is all part of a plan to make the sport more sustainable in the future, accompanying these top-of-the-line Rally1 cars' 1.6 litre turbocharged fossil-free fuel engines with 100kw electric motors. However, rather than hamper their performance, these vehicles now have more raw horsepower than ever—and without ejecting as many harmful emissions into the atmosphere. They're even safer to boot. Everybody wins—especially this precious, spinning ball of dirt we all happen to live on.
The reason I'm talking about all this is because in upcoming officially licensed rally sim WRC Generations, you can drive these hybrid Rally1 cars for yourself. These include the Ford Puma, Hyundai i20, and Toyota GR Yaris, whose in-game handling, performance, and driving style authentically reflect their new hybrid engines. Just like in real life, driving a Rally1 car in Generations gives you a powerful battery-powered boost off the start line, then you have to keep your battery charged by tactically braking to harvest energy.
You can choose from different pre-set electric power maps, which directly affects the moment-to-moment driving experience—for example, giving yourself more short term power at the expense of having to recharge more often. An on-screen battery indicator lets you keep tabs on your current power level, adding an interesting additional layer of strategy to the otherwise traditional rallying gameplay. It's a cool idea, but also a necessary one. This is the official WRC video game, after all. It needs to reflect these major changes in the sport.
I went hands-on with WRC Generations at Gamescom, and of course I immediately took the Rally1 hybrids for a test drive. When they say these cars are more powerful, they aren't joking. As I bombed along a Swedish track covered in thick snowdrifts, I had that sensation you get in rally games where you feel like you're constantly on the verge of crashing horribly—but with an extra level of tension thanks to these beastly new engines. They're great-feeling cars to drive, and the power management is a nice new twist on the rally formula.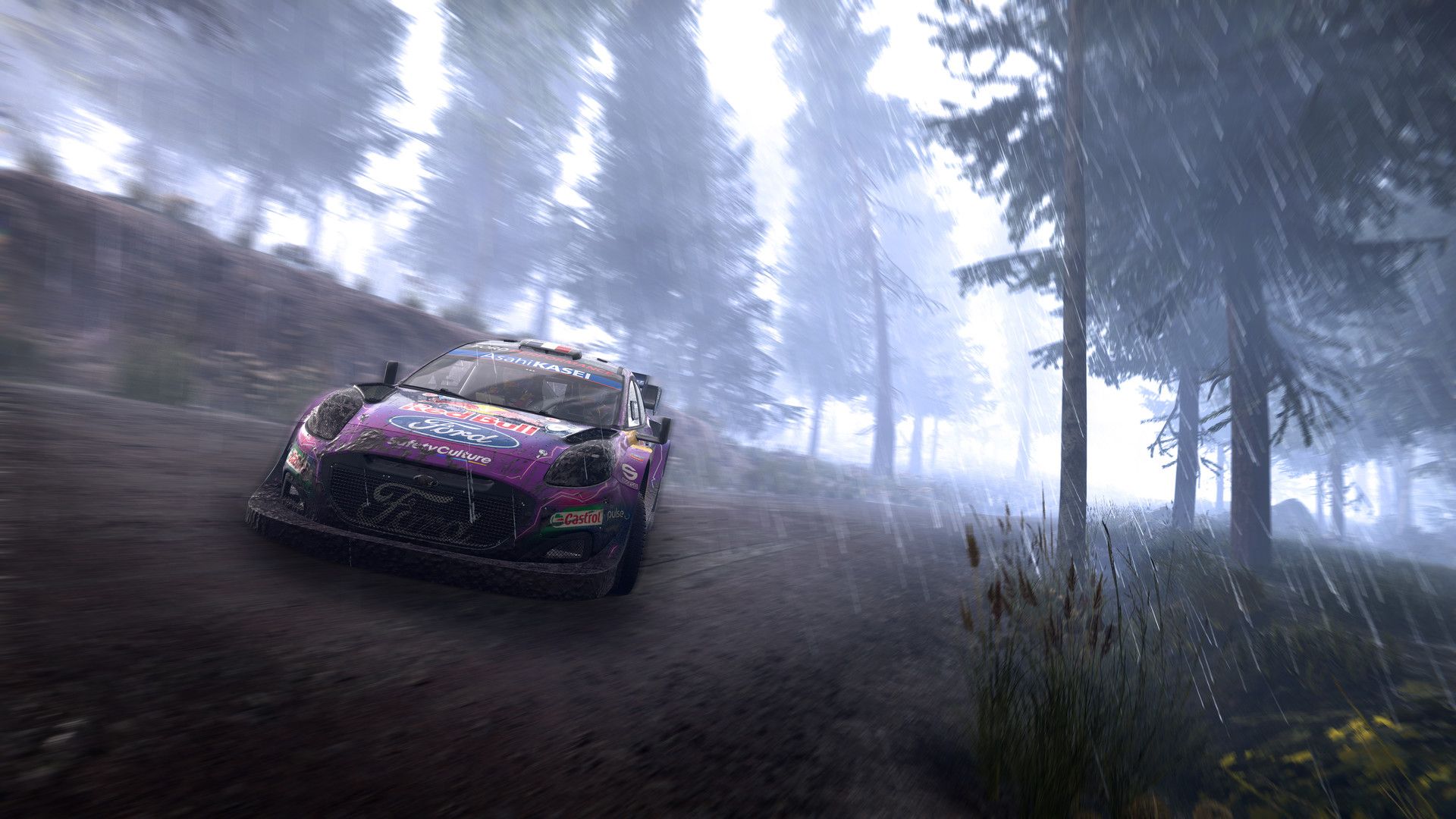 I enjoy the WRC games, but I still think Codemasters' sublime Dirt Rally series has the edge. The handling in WRC Generations is nuanced, detailed, and fun, but there's a chaotic, palpably dangerous feel to Dirt Rally that I adore. Both games are nerve-shredding and intense, but Codies' sim really gets my heart racing. It's difficult to pinpoint exactly what it does better. It's just an indefinable feeling. But that's not to diminish WRC Generations, because it's clearly a quality driving game. I guess it's all down to which flavour of virtual rallying you prefer.
I'm not sure why WRC Generations, the follow-up to 2021's WRC 10, is the first non-numbered sequel in the series. I get the feeling developer Kylotonn envisions this as more of a platform than a traditional sequel, with frequent updates and expansions planned for the months and years after it launches. Whatever the case, I'm looking forward to getting my hands on the finished game when it launches in October and taking some more of those awesome hybrids out on the track. Rallying is changing in a big way and I love that the game reflects that.
Source: Read Full Article