Animal Crossing: New Horizons is feeling the full blast of winter with its latest patch, and there's no better way to join in the holiday spirit than with a festive outfit. There's everything from Buddy the Elf to classic formal attire and threads that will surely place you as a top contender in this year's ugly sweater contest. No matter your style or what holiday you celebrate, there is something for everyone to keep cozy in this lineup while spreading Toy Day cheer.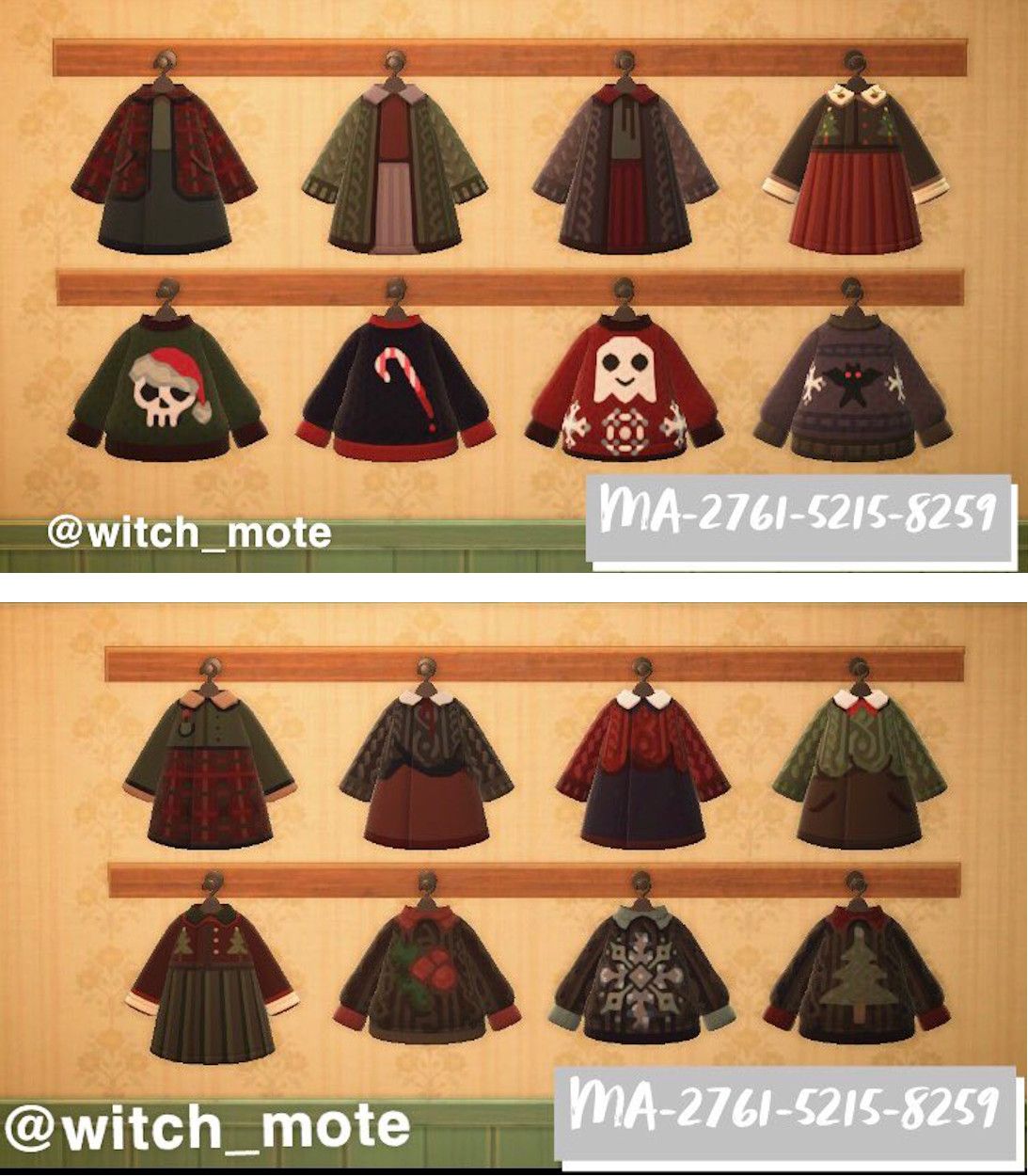 If you prefer darker tones, you can celebrate the winter solstice and the shortest day of the year with this "Dark Holiday" collection from Chelsea on Twitter. Whether the classic frocks and sweater dresses catch your eye, or you're drawn to the more ghoulish side, find this entire clothing line using Chelsea's creator code, pictured above.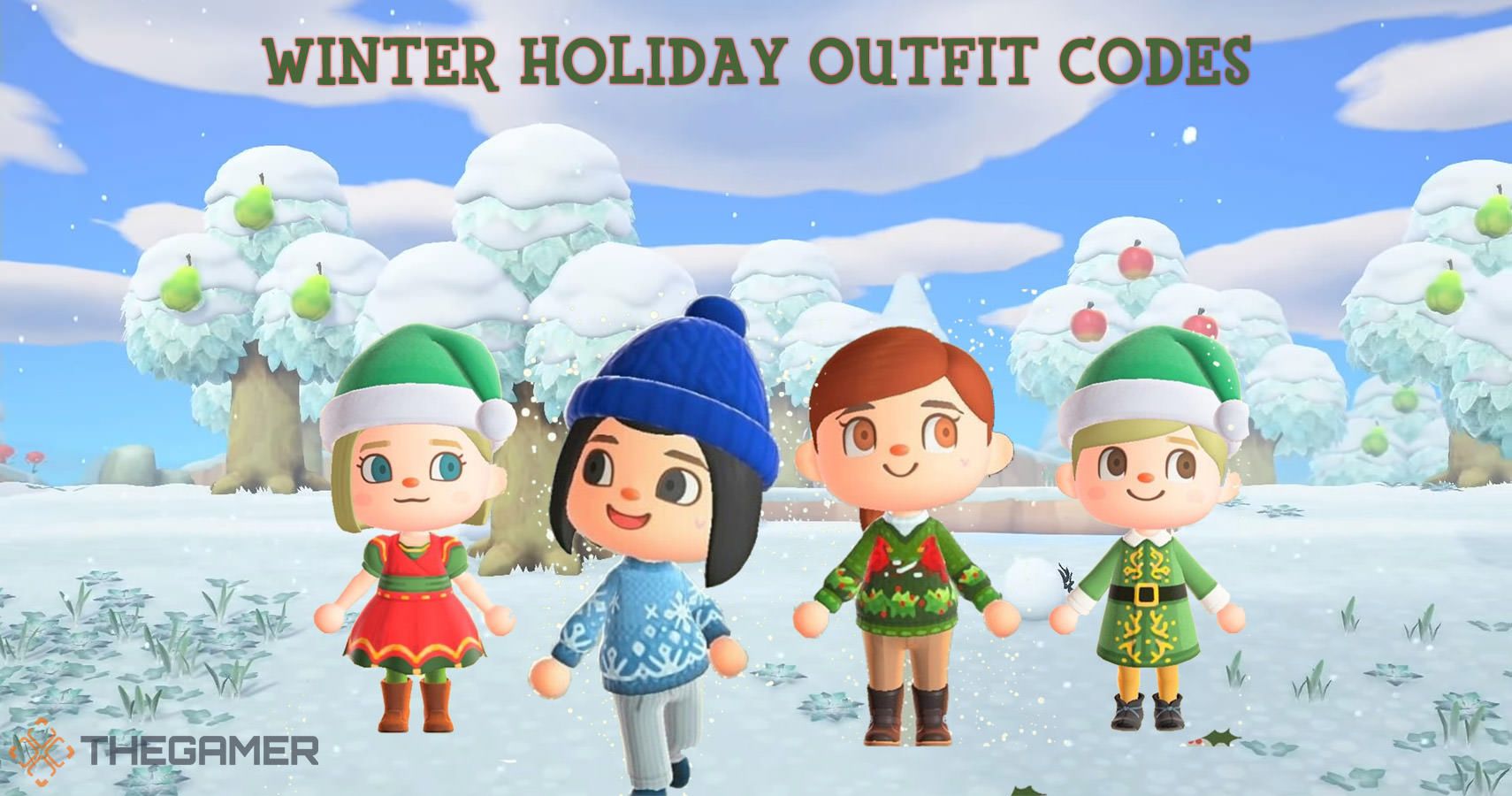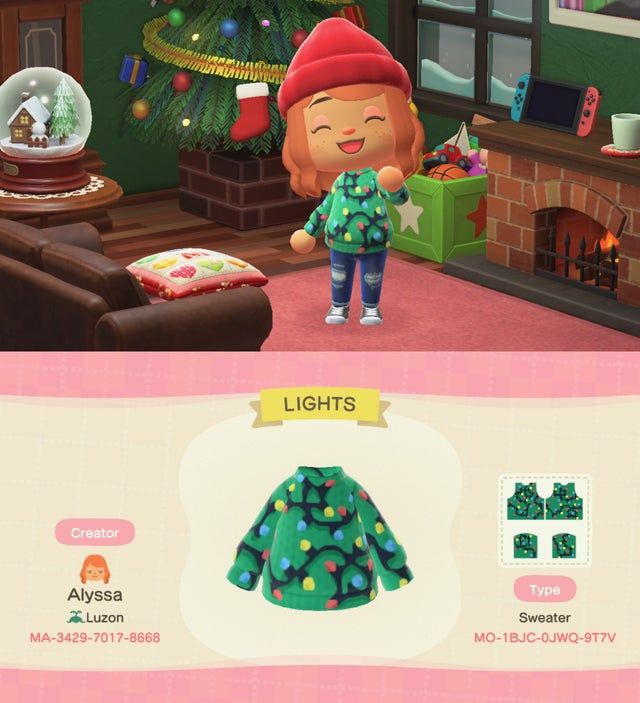 Be the knock out of any ugly sweater contest when you show up entangled in this holiday lights sweater from u/reaely on Reddit.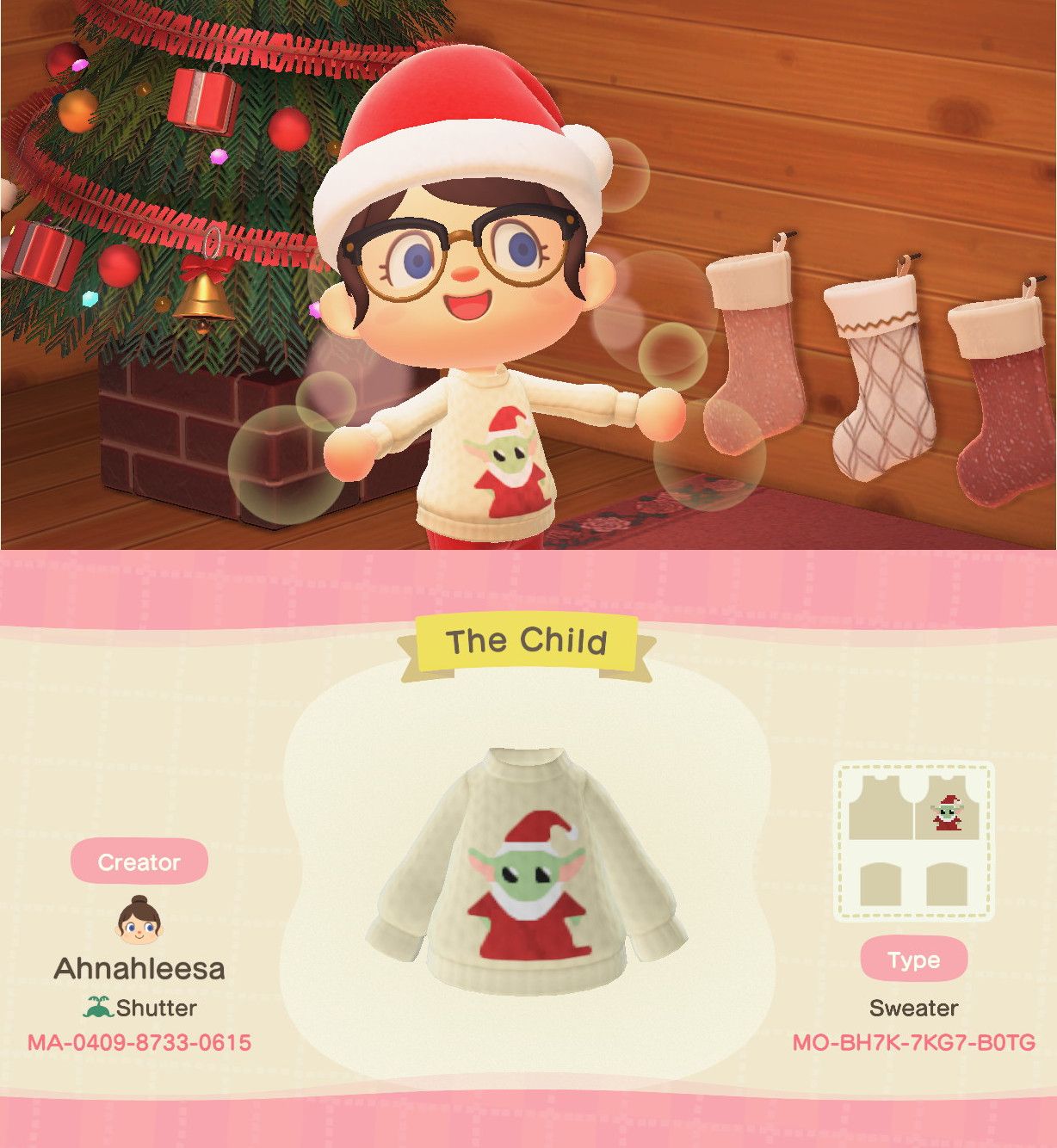 Grogu, better known as Baby Yoda, has been all the rage since his debut in the Disney+ original series The Mandalorian. No matter your age and whether or not you're even a Star Wars fan, it's hard to resist those giant doe eyes and waggly ears. Spread the holiday cheer like none other in the galaxy with this adorable Santa clad being from Ahnahleesa of Shutter Island.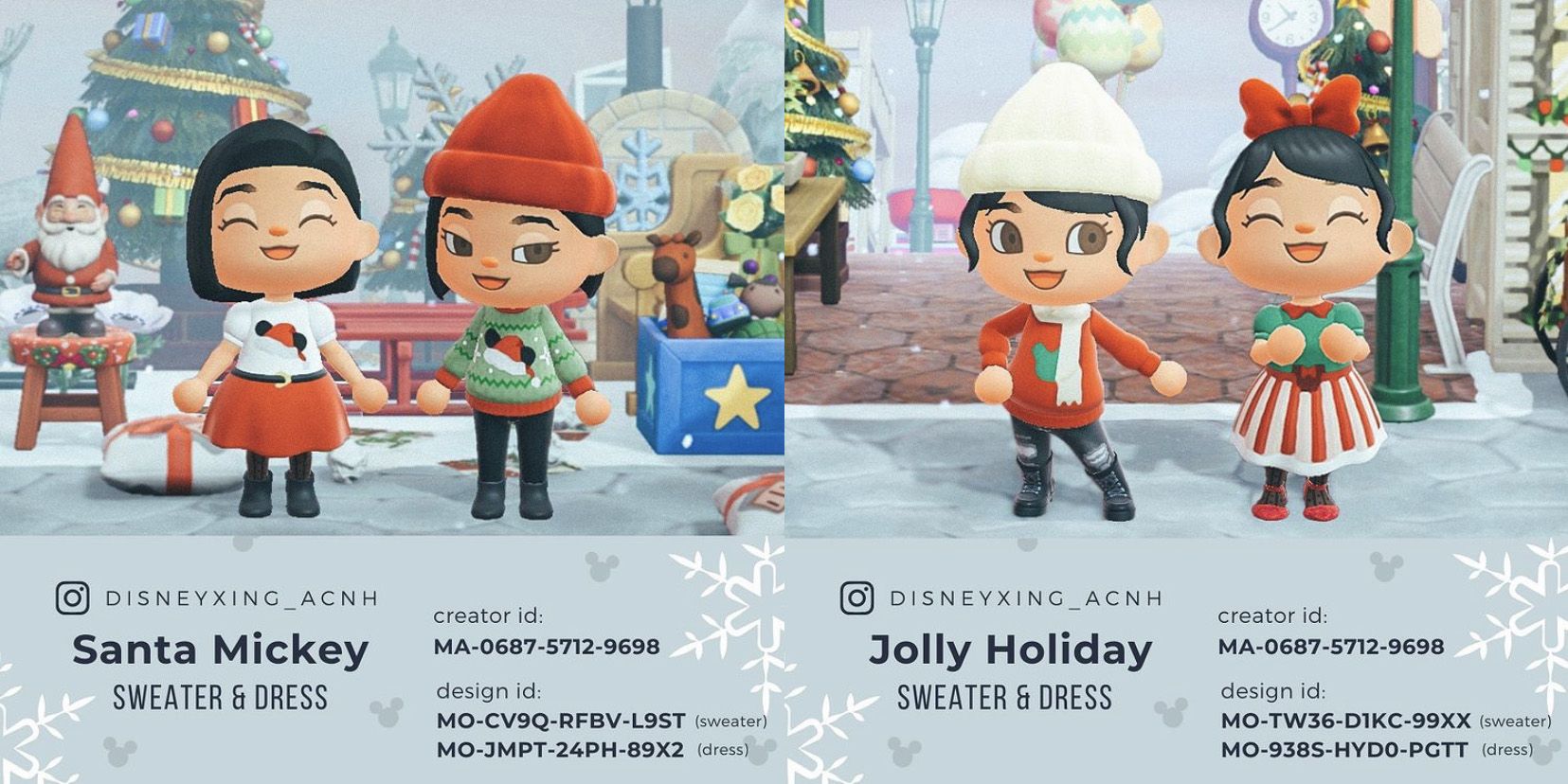 If Disney is your jam, then represent the big mouse himself this holiday season with sweater and dress variations donning the Mickey Santa hat. Thanks to Instagram's Disneyxing_ACNH, you can also doll up just like Minnie Mouse in a festively striped dress or keep it simple with a red and green Mickey Mouse sweater.
Keep that classic holiday fashion alive with these fabulous designs from Instagram's Okayshima.Crossing. From the vintage winter frock and sailor hat to the naturally alluring Cardinal and Holly wreath or timeless snowflake sweaters, find all of these designs and more with the creator code: MA-7188-1730-9600.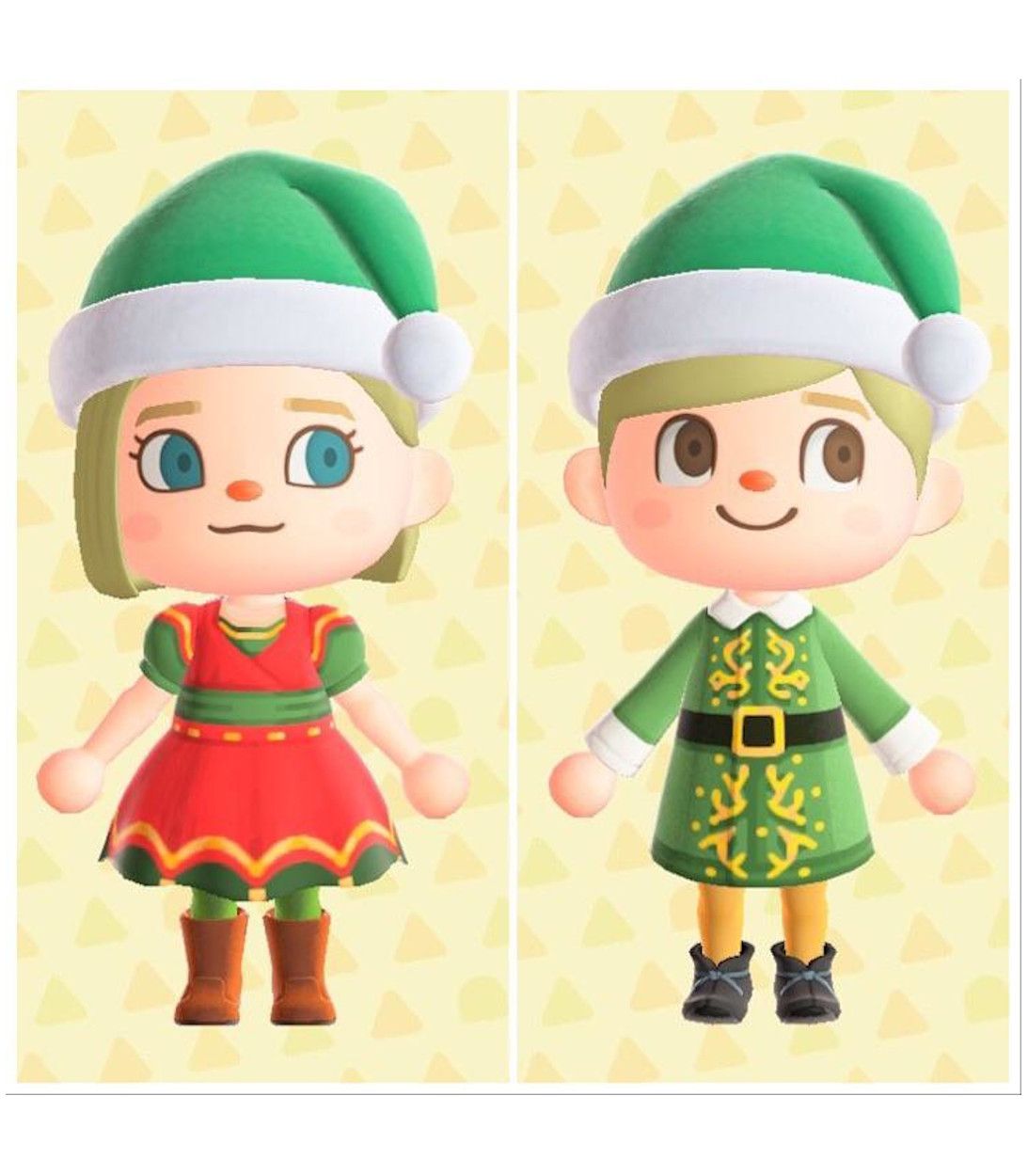 Will Ferrell's 2003 Christmas hit, Elf, has become a holiday classic. Now you can spread the Christmas cheer just like Buddy the Elf and Jovie in her Gimbels holiday uniform. Grab these iconic Christmas outfits with creator code: MA-4967-3709-4778, courtesy of u/lola_trick on Reddit.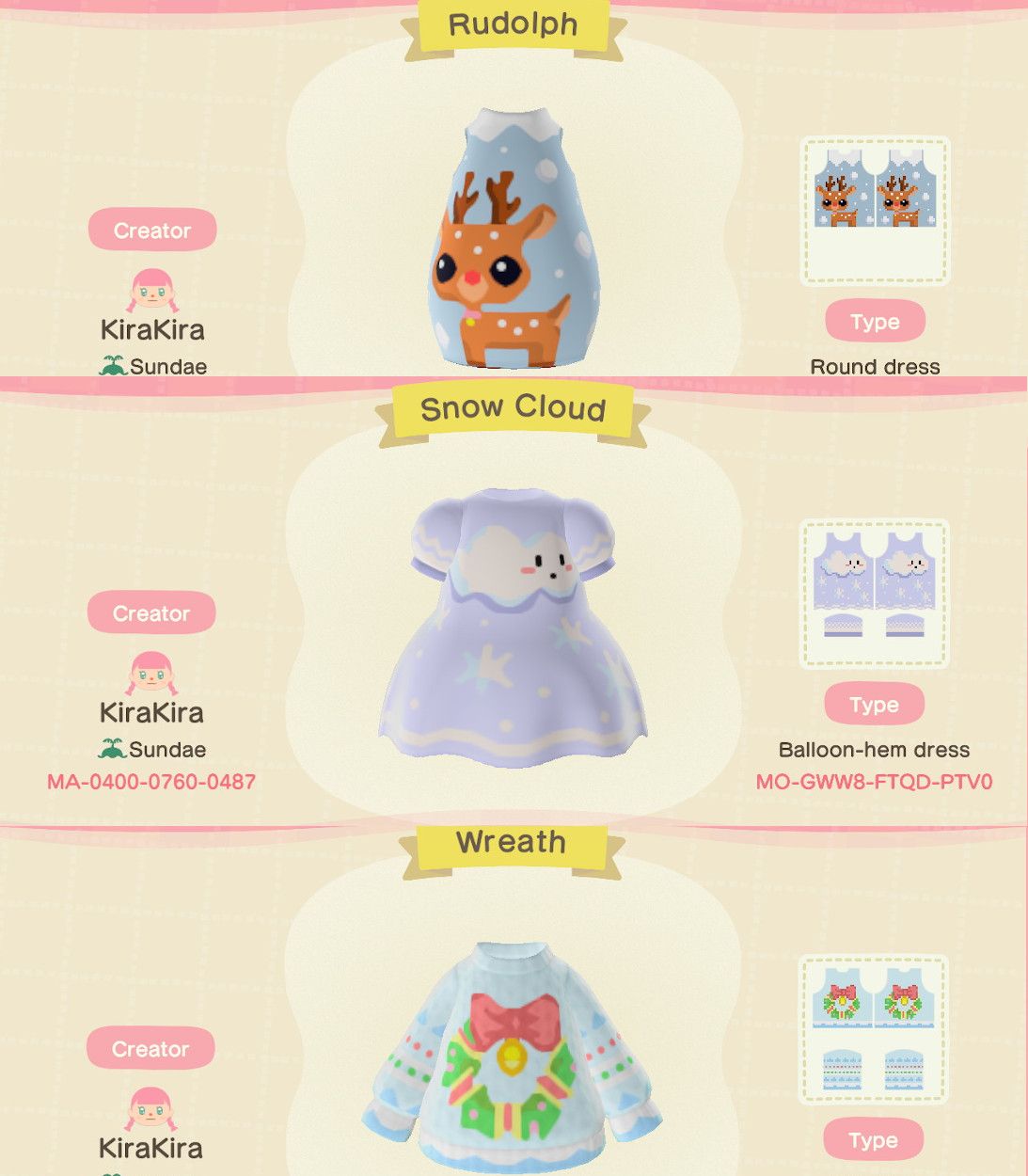 If bold red and green patterns aren't your cup of tea, then the pastel palate might suit your fancy. Try on these adorable bubblehead Rudolph or puff-sleeved snow cloud dresses to have a white Christmas no matter where you are. Or ring in the new year with a festive wreath detailed with a giant bow and sleigh bell. Find all three of these designs and more with KiraKira's creator code: MA-0400-0760-0487.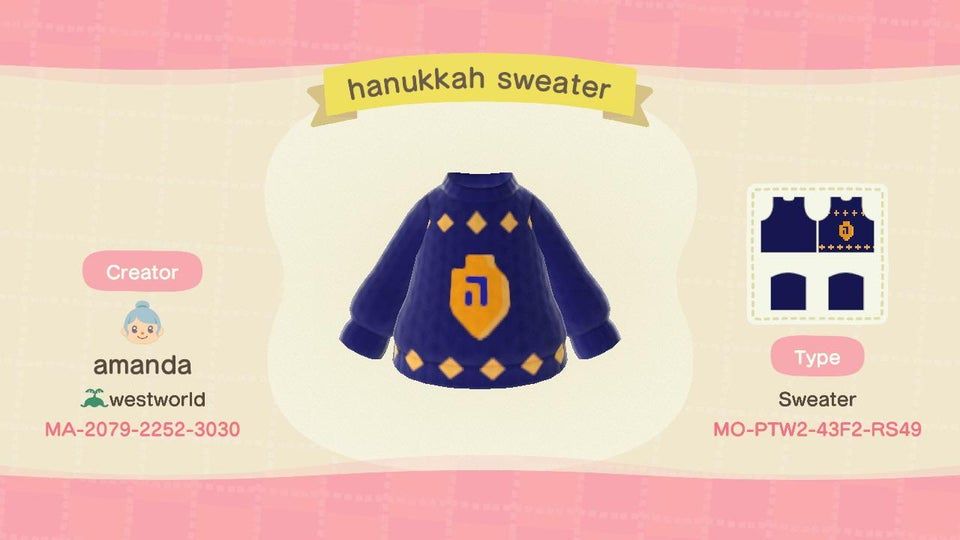 Celebrate Hanukkah by taking a spin around the neighborhood in this dreidel sweater from u/WildlyThorough on Reddit. This striking royal blue and gold color scheme will truly light up the festival of lights.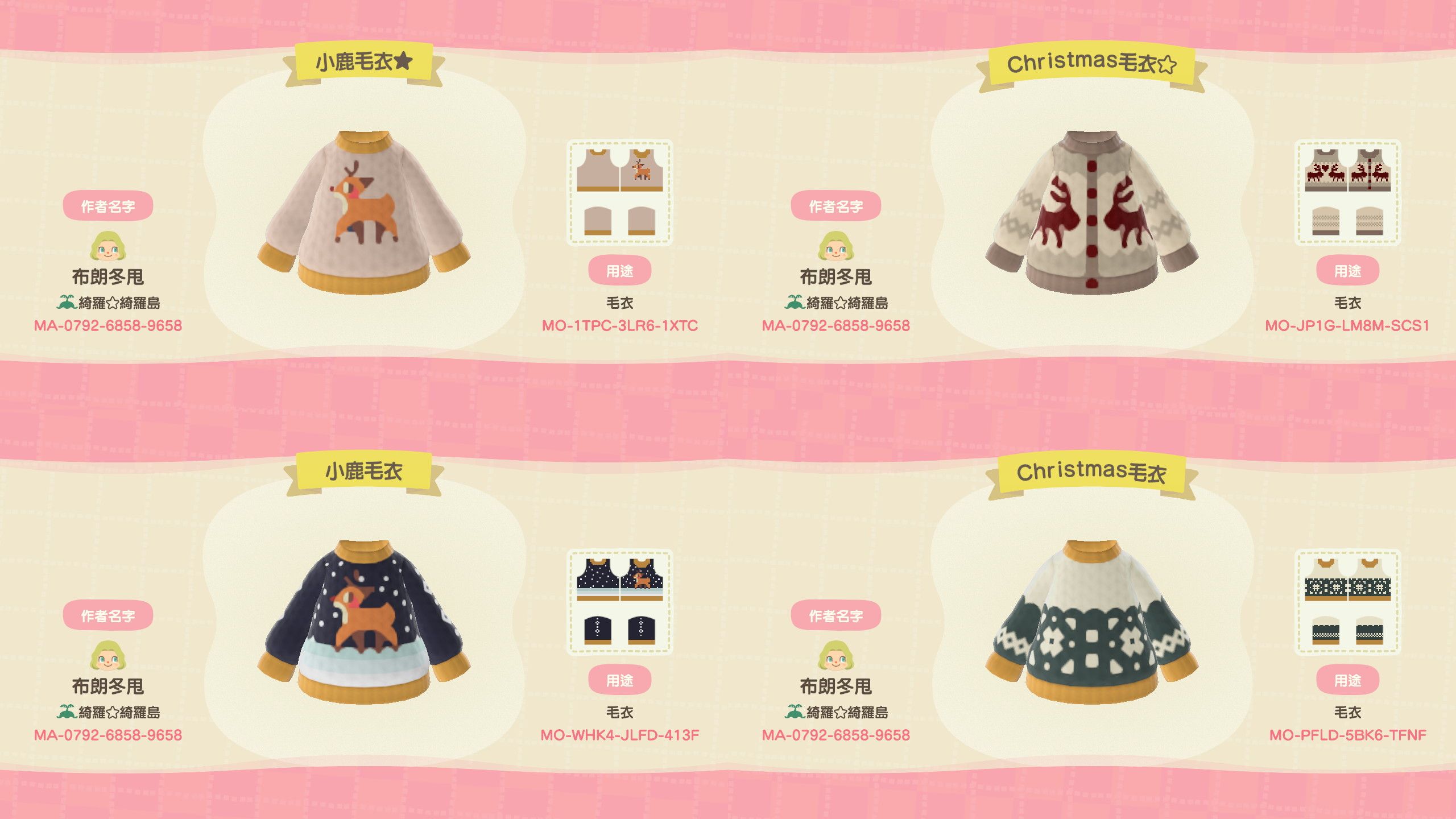 Last but not least, join in all the reindeer games, thanks to Twitter's kaysl_crossing. Use creator code: MA-0792-6858-9658 to choose from earthy tones with classic reindeer and snowflake patterns or spice things up with reindeer prancing through a snowy field.
These are hardly all of the designs available to choose from, so don't be a grinch. Get to the Able Sister's Kiosk and browse the avalanche of winter designs pouring in to spice up your Toy Day and join in the holiday cheer!
Source: Read Full Article